Every person who drives a car should be aware of the importance of having the air pressure in the wheels at an optimal level and Amazon can help you with that. Even in emergencies, like changing a tire, the spare needs to have enough pressure to keep the car level. This prevents further accidents.
That is why a portable tire inflator can be of great help in situations that require it. In the same way, having the facility of being able to recharge the air in the tires at all times frees you from standing in long lines at the gas station. Now, this is possible thanks to AstroAl.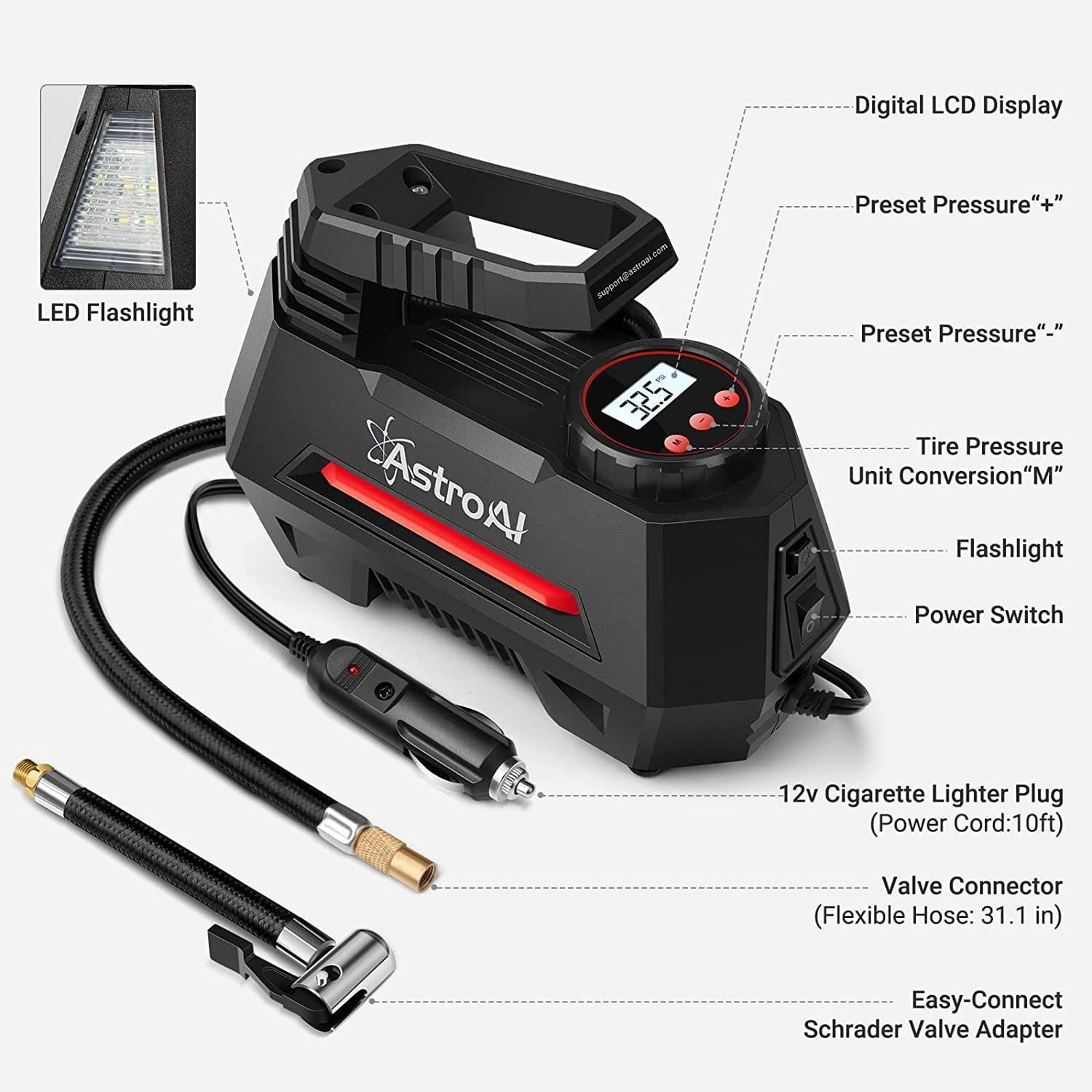 Your air pump at your fingers
The AstroAl company launched its portable air compressor model, which ensures you travel safely. You can even use it to inflate balloons, bouncy castles, bicycle tires, and balls thanks to the different tips it comes with. And the best of all is that due to the power it has, in less than 5 minutes you will be rolling again in your car.
On the other hand, there is no doubt that this portable air pump is very durable. It has protection against overloads, using a simple fuse, which also has an integrated emergency LED light. This is activated for different cases: heating and excess pressure in psi.
Amazon technical specifications
Learn more about the air compressor that can make your life easier, anywhere, anytime.
Voltage: 12 V DC.
Power: Electric with cable.
Cable length: 9.8 feet.
Noise level: 80 dB.
Inflation speed: 35 l/min.
Maximum pressure: 100 psi.
Rated power: 120 W.
Maximum continuous operating time: 15 minutes.
Several nozzles: 3.
Weight: 2.2 lbs.
In the same way, it has a large LCD screen where you can see the level of injected pressure and the LED safety light used to illuminate in the dark when necessary. You can plug it into 12V, and 10A cigarette lighters only thanks to its powerful cable.
Likewise, you can also use it plugged in from the outlet with a 10A or 15A adapter. The package includes an air compressor, 1 spare fuse, 2 air nozzle cones, 1 water valve adapter, 1 Presta to Schrader adapter, 1 extension hose coupling, and a user manual.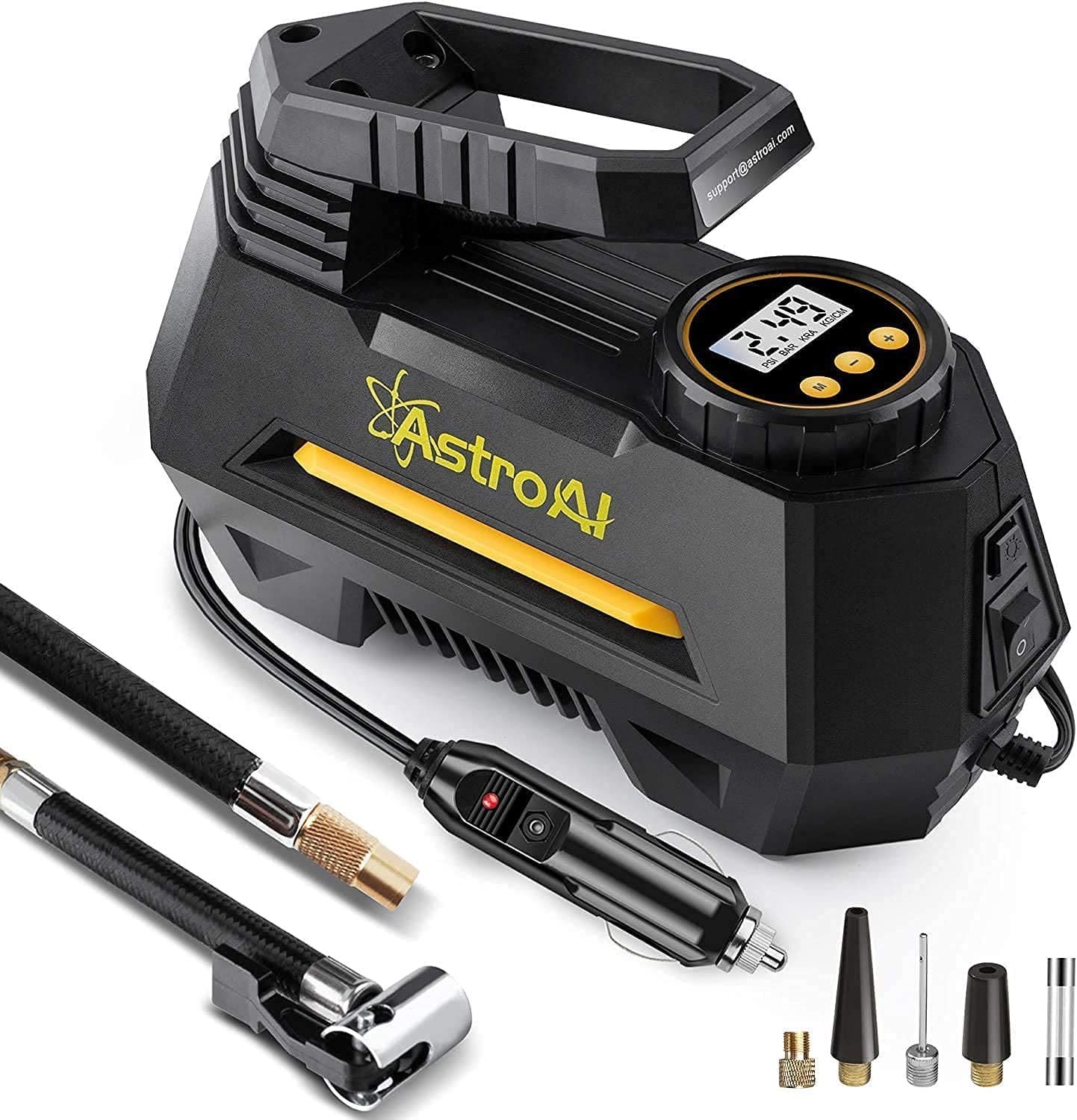 Easy to carry, use and maintain
Besides being portable at 2.2 lbs, which fits compactly in the trunk, using it is no matter of superior ingenuity. This is thanks to its programmable inflation which allows you to read the pressure in the unit of your choice (psi, kPa, bar, kg/cm) and adjust the desired level through a panel.
That way, you select the pressure you want, and the compressor will automatically turn off when it reaches it. As simple as going to the service station to recharge the air in the tires, but you can do it in the comfort of your home or wherever you want. And to take care of it, you only have to let it rest after exceeding the continuous work limit time, being the same resting time as activation.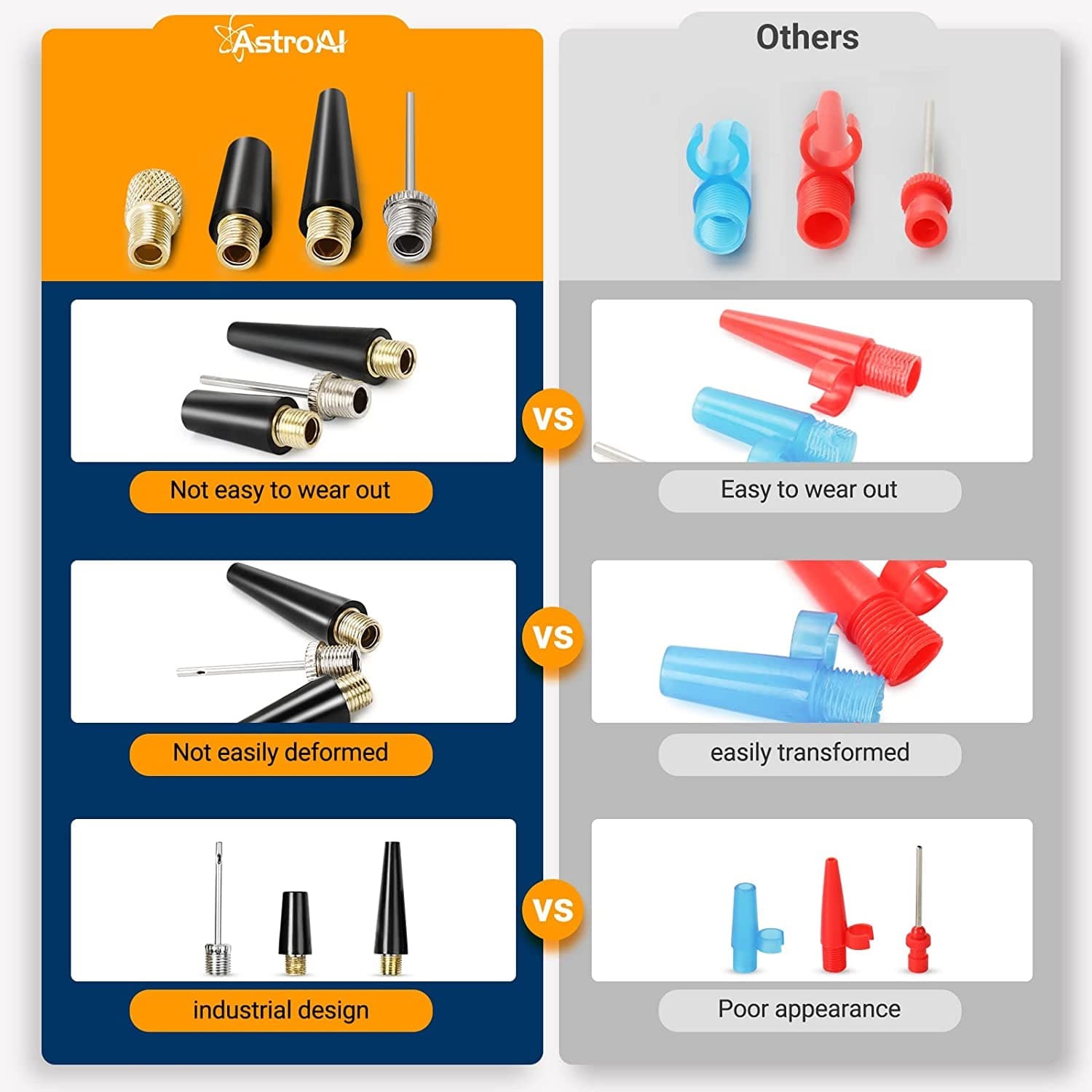 Amazon Price and Shipping
For only $25 on Amazon you can count on your air pump, being the #1 best-selling air inflator on Amazon. The shipping cost isn't included so it may vary depending on your location.