The immersive experience of new video games never ceases to amaze us, but as long as you have a laptop or computer powerful enough to support the graphics.  Because you don't want to release your new Half-Life: Alyx game on a computer with poor graphics that will only make you miss out on one of the best experiences of your life.
Being a gamer is a full-time job where you do what you love, but like any job, you can't get stuck with outdated devices. And because at Look At The Square (LATSQ) we continually renew everything, you can do it too with this new ASUS laptop from Best Buy.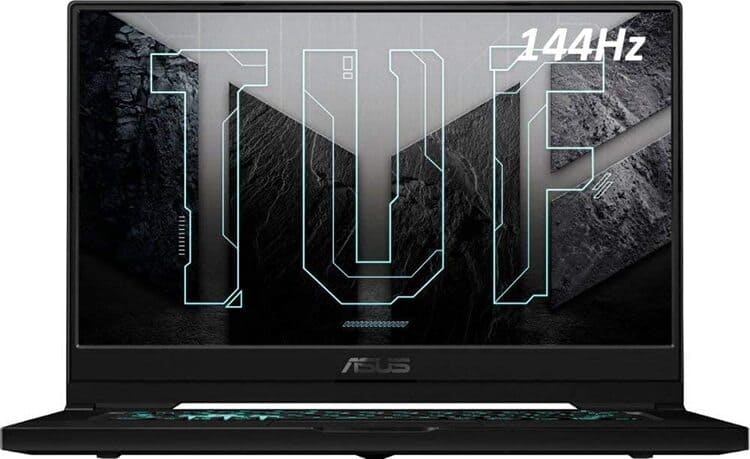 Best Buy ASUS TUF Dash
It is a laptop for gamers that at first glance looks like a normal computer since it has a standard design that does not stand out instantly. However, this laptop stands out from the rest for its internal components and ergonomic structure it has.  ASUS TUF Dash may be compact in size, but it offers you an otherworldly gaming experience.
Both for its processor, storage, and graphics, ASUS TUF Dash is a high-end computer. And best of all, it is not only used to run video games. You can also use this device for other work or student programs, with just as good performance. The laptop fits extremely easily.
Overall, Best Buy's ASUS TUF Dash model is easy to use and has an interface that everyone knows. In addition, you can customize it according to your personal preferences or needs at the moment. Want to know more about this laptop? Below we will mention its main characteristics.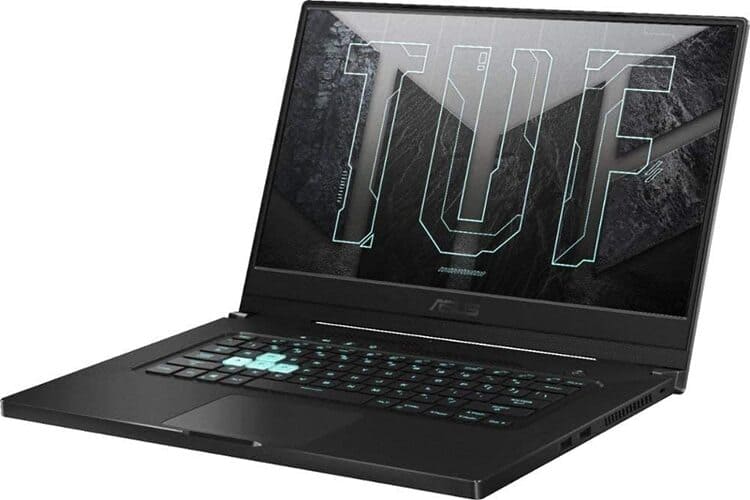 Operating system
Let's start with the basics of this ASUS laptop model, that is, the operating system. This one comes with Windows 11 installed out of the box, which is an OS that you can learn to use in no time. The interface it has is quite interactive, complemented by tools that allow you to optimize your performance when working or playing.
Processor
Moving forward with the technical details of the laptop, we must mention the processor that has been integrated. It has a 12th Gen Alder Lake Intel Core i7-12650H CPU, with 10 cores and 16 threads. Thanks to this, you can run all the video games you want or edit programs, without interference or slowness problems.
Graphics card
To complement the work of the processor, this laptop model comes with an NVIDIA GeForce RTX 3070 8GB GDDR6 branded GPU. Apart from that, it also has ROG Boost at 80 W. These laptop components allow games to play faster, without presenting problems with graphics or color gamut.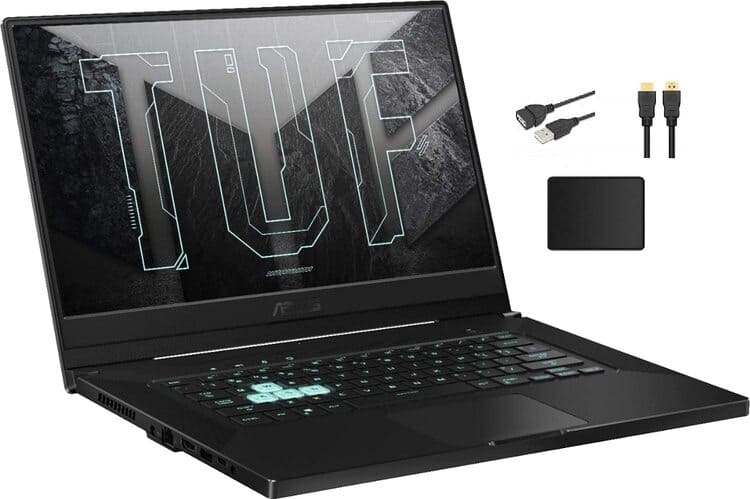 Screen
A small detail that makes this laptop stand out from others, is that its screen is larger than the standard size. It is 15.6 inches and has a Full HD image resolution of 144 Hz. Therefore, it does not present light leakage or degradation in the tones of the images or videos. And best of all, it does not produce visual fatigue.
Best Buy ASUS TUF Dash Price
As you use this laptop, you will be able to discover on your own all the features it has. However, you must first order it from the Best Buy website. Luckily, this is an affordable laptop, which you can buy for as little as $1,499.99 or $62.50 per month for 24 months.