After October 31, preparations for Christmas begin for many. And it is a time when color, lights and the best decorations are a fundamental part of having the best decorations and scenes in the neighborhood. For this reason, the Target catalog is filled with options to decorate all parts of the house and give Santa Claus prominence in his season and keep him present even in the smallest corner.
These details suit all tastes and spaces, be it an owl in a Christmas suit to a small tree with lights to illuminate any table, having something for everyone. Plus, the kids in the house will love every part of this collection, filling any room with joy for less than $80 to get each ornament.
Target Wondershop Christmas Tree Sculpture
To illuminate your home with the classic colors and figures of Christmas, Target has the perfect product. It's about the Wondershop Christmas tree sculpture, a 20-inch-tall animated accessory. It stands out for its smiling and vibrant design, ideal for creating a cozy atmosphere inside your home.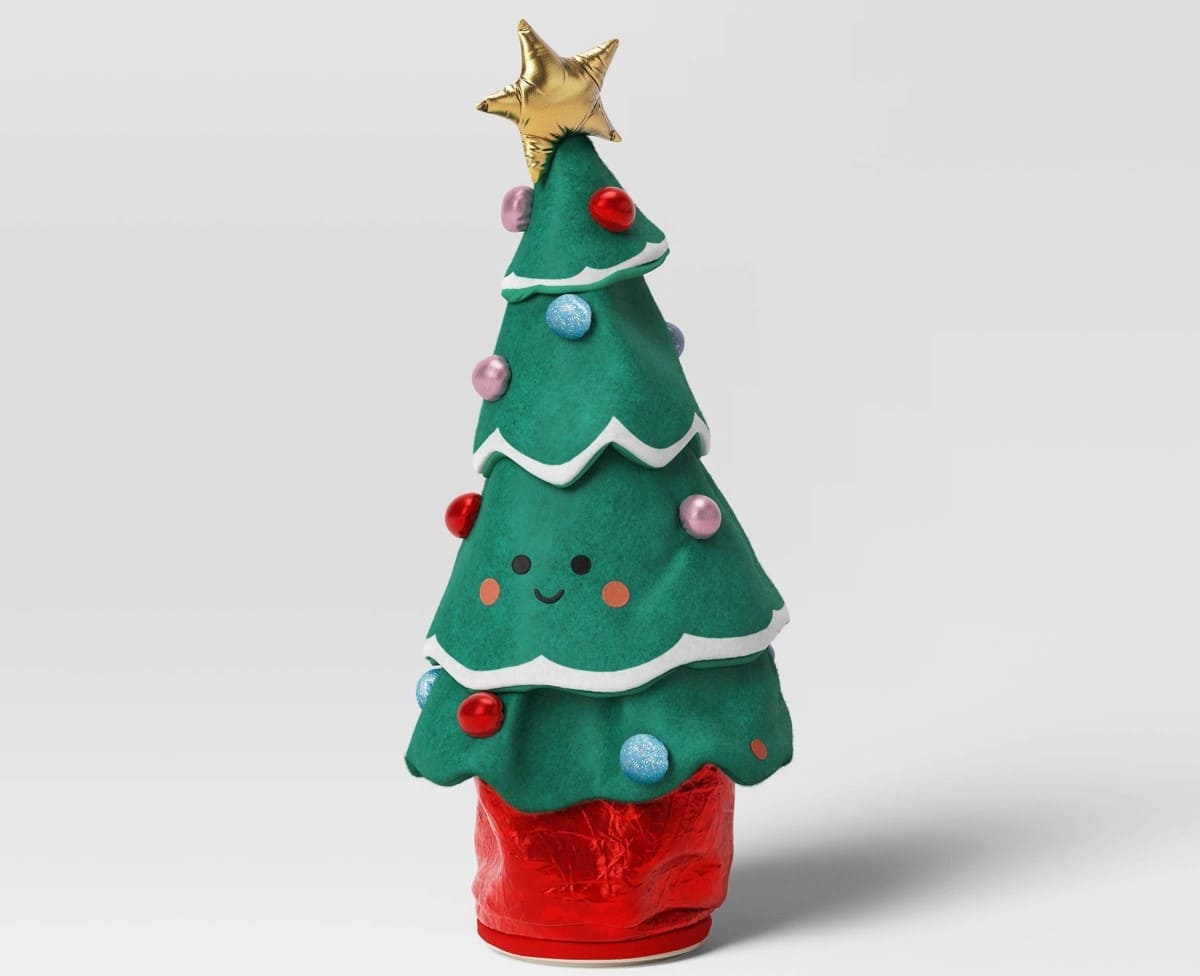 This Target product has lighting and motion to draw attention and stand out within any decor. It runs on AA batteries that are included with the purchase. The Wondershop Christmas Tree Sculpture is 30% off. Therefore, its original price of $30.00 was reduced to $21.00.
Wondershop Climbing Santa Claus Christmas Figurine
Another of Target's ornamental accessories for this New Year's Eve is the Christmas decorative figure of climbing Santa Claus Wondershop. This is a charming accessory, with an innovative design that is full of bright colors. This incorporates festive songs to help you have a more pleasant home during Christmas.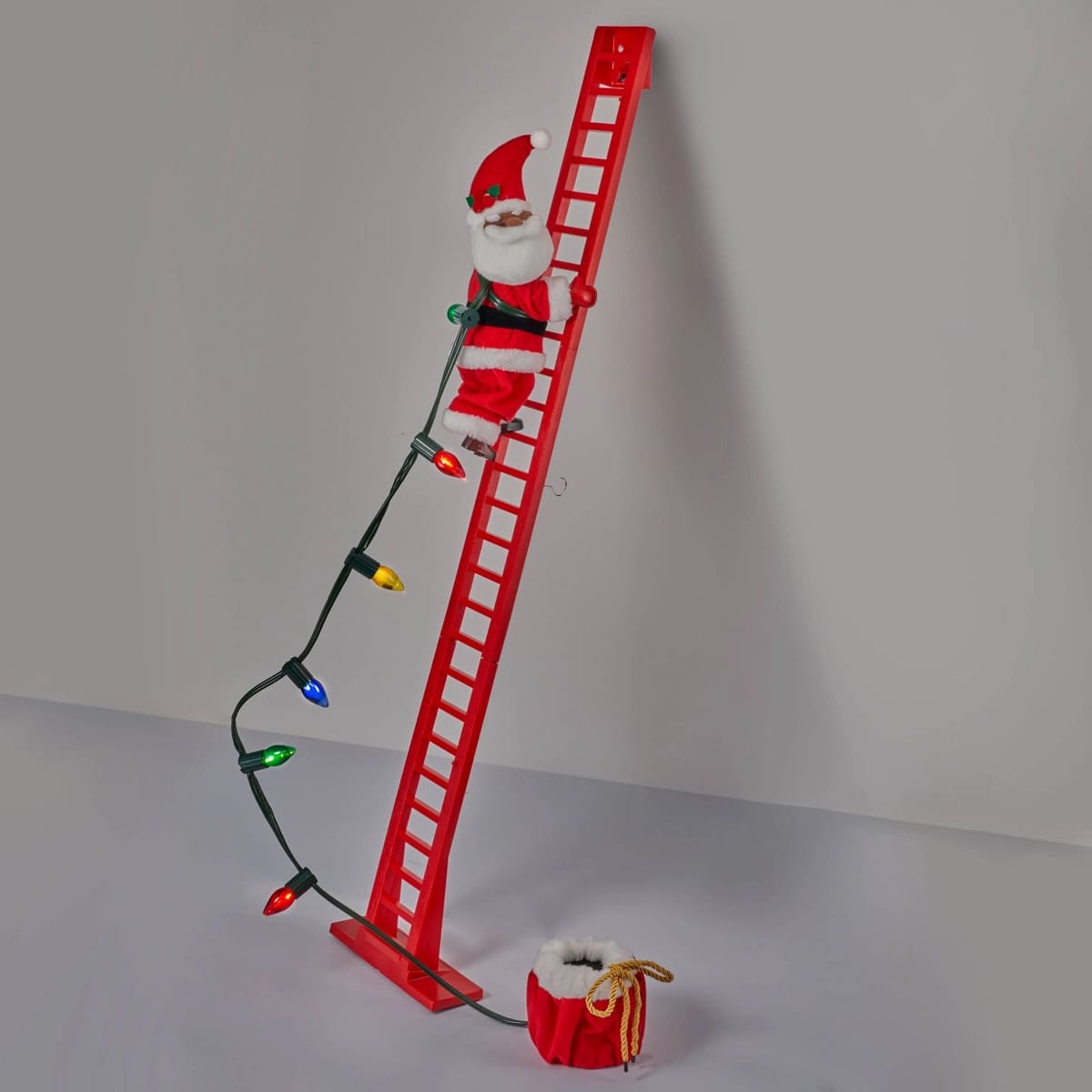 Thanks to the way it works, this Target product doesn't need batteries. So you can use it for long periods of time, setting your home during the festivities. The Wondershop Climbing Santa Claus Christmas Ornament used to cost $65.00 and now you have the option to purchase it for just $45.50.
Target Wondershop Christmas Gnome Figurine Set
The Wondershop Christmas Gnome Figure Set is a splendid option for home decoration. This Target product includes 3 fabric gnomes with a white and red design. They have several Christmas details to enhance their aesthetics and provide a unique style to the decoration. Especially because you can put them in different areas.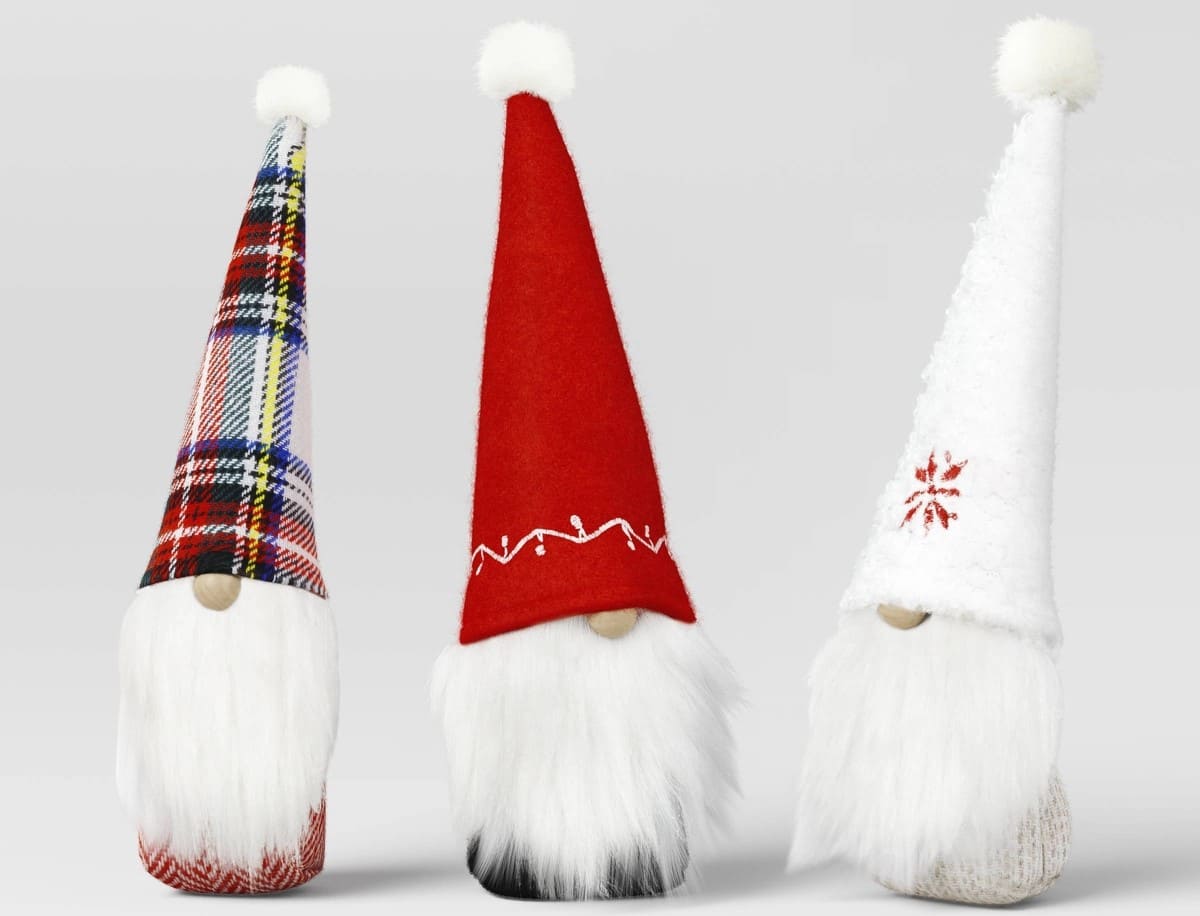 Being designed with polyester fabric, these accessories have to be used indoors. Luckily, their light composition will help you integrate them into the decoration, without taking up much space.
Like the other products on the list, the Wondershop Christmas Gnome Figurine Set is on sale. Its original price is $10.00 and is now available for $7.00.
Wondershop Christmas Fabric Bird Figurine
To conclude, we must mention the Christmas fabric bird figure Wondershop that Target has in its catalog. It is an accessory with a festive design that can easily complement the decoration of your home. Particularly because it captures the essence of winter through the red knitted scarf he owns.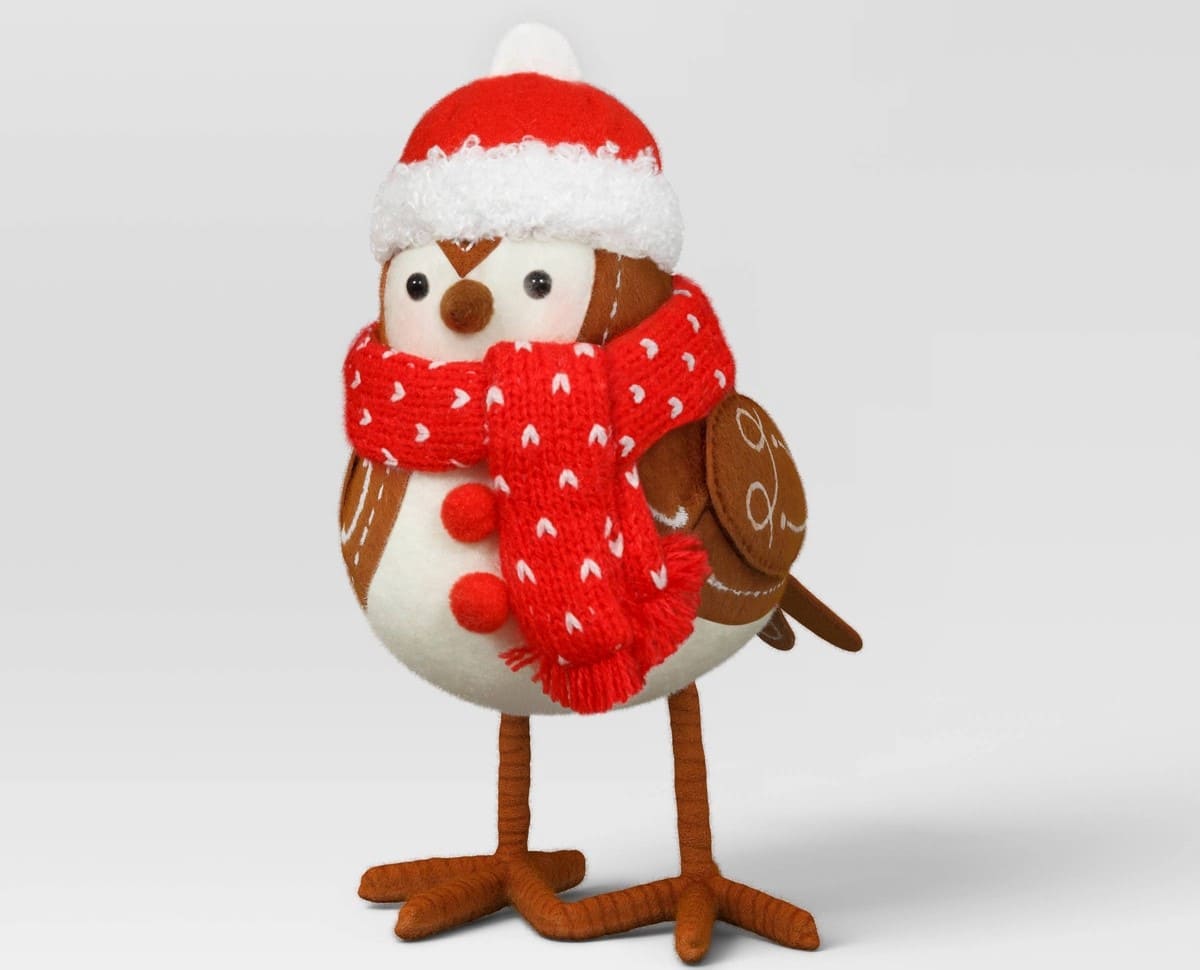 Having a compact and independent design, this is a product that you can display in any space in your home. It is currently available with a 30% deduction in its official cost. The Wondershop Fabric Christmas Bird Figurine was $5.00 and is now priced at $3.50.