We thought we had already seen it all here at Look At The Square (LATSQ), but the appliance that is giving so much to talk about in Best Buy has us with the magnifying glass in every detail. It is an air fryer, grill, oven, and more… to give you a complete experience in the kitchen without spending too much money, and that you can order from anywhere in the United States thanks to its web catalog.
And while not all that glitters is gold, the Instant Smokeless Indoor Grill & Air Fryer is taking the best reviews on the page. Turning it into a must-have of the kitchen, to summarize hundreds of different products from Amazon or Walmart into one and become a kitchen expert in no time.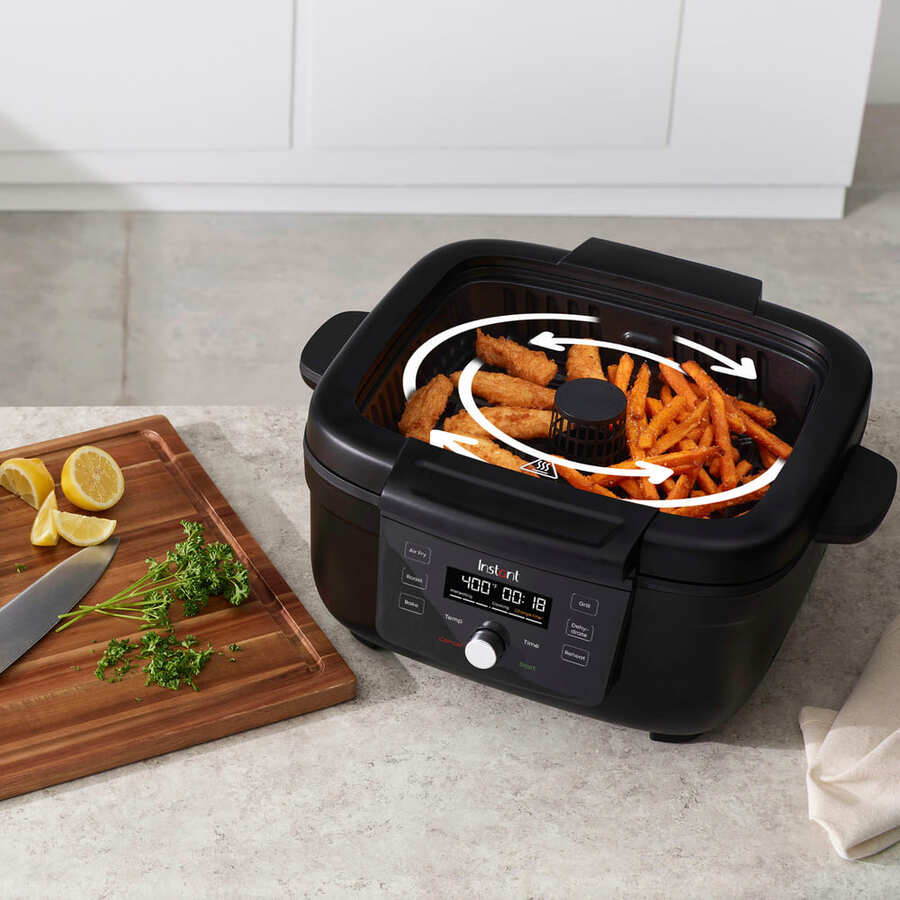 Best Buy Instant 6-in-1
It is a product that can work as a grill and air fryer for indoor cooking since it does not produce smoke. Best  Buy's Instant 6-in-1 model is compact in size and timeless in design, to fit naturally into the kitchen. It employs state-of-the-art technology and works with high performance at all times.
Using the Instant 6-in-1 as a grill you can cook from inside your home, without feeling disturbed by odors. In this way, you do not pollute the air you breathe or the food you are cooking. It has balanced ventilation and efficient cooking control, so you can prepare any food in the best possible way.
Excellent all-in-one appliance
It has multiple built-in functions for cooking in different ways. With this product you can roast, air frie, bake, dehydrate and much more. In addition, it allows you to save energy and money on electricity costs. It is estimated to consume 60% less energy than traditional electric ovens.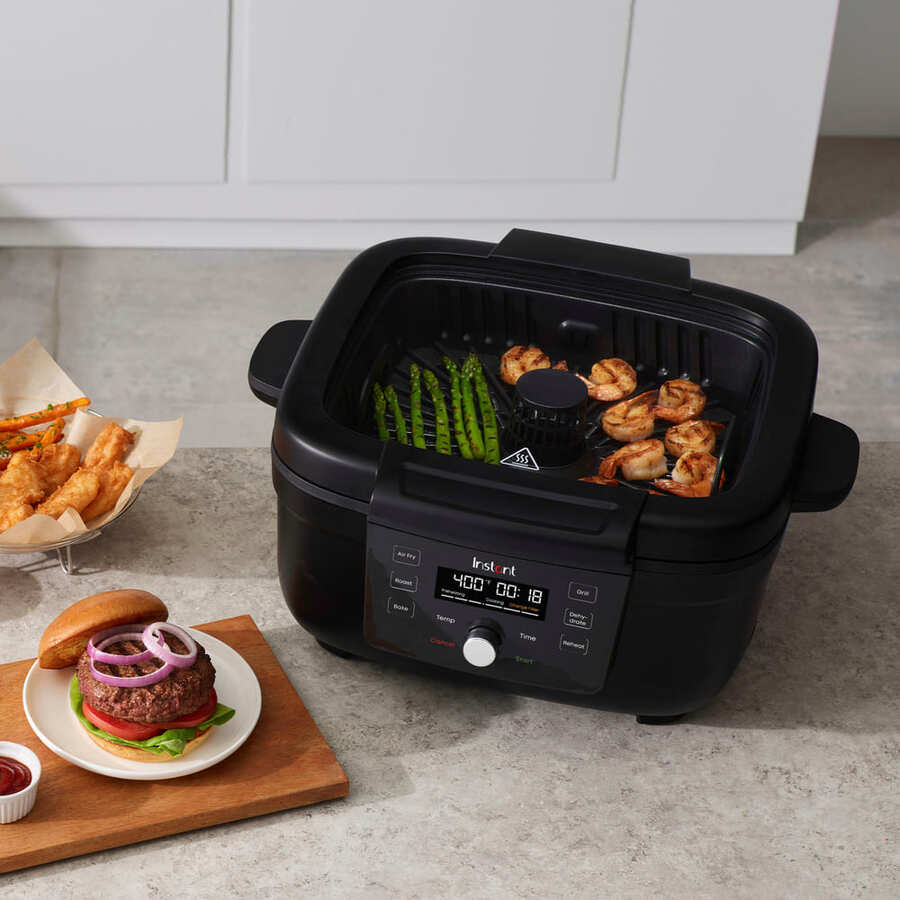 More than just functions
It does not produce uncomfortable fumes that pollute the environment. This is because it has an OdorErase carbon filter that reduces up to 30% of odors.
Has an incredible transparent ClearCook window so you can monitor the cooking status of your food.
Uses EvenCrisp technology to prepare food in a crunchy way without the need for oil.
It uses patented ventilation technology to heat and prepares food evenly.
It has a lower heating that offers results equal to a conventional grill, with grid marks and everything.
Equipped with a screen to use the grill more easily and have a guide throughout the cooking process.
The grill plate is removable and its parts can be kept in good condition in a simple way. This is because they are dishwasher safe.
Important details
Height: 8.48 inches.
Width: 16.63 inches.
Length: 18.15 inch.
Weight: 18.7 lbs.
Capacity: 1700 watts, 120~V 60 Hz.
Form Factor: Standing.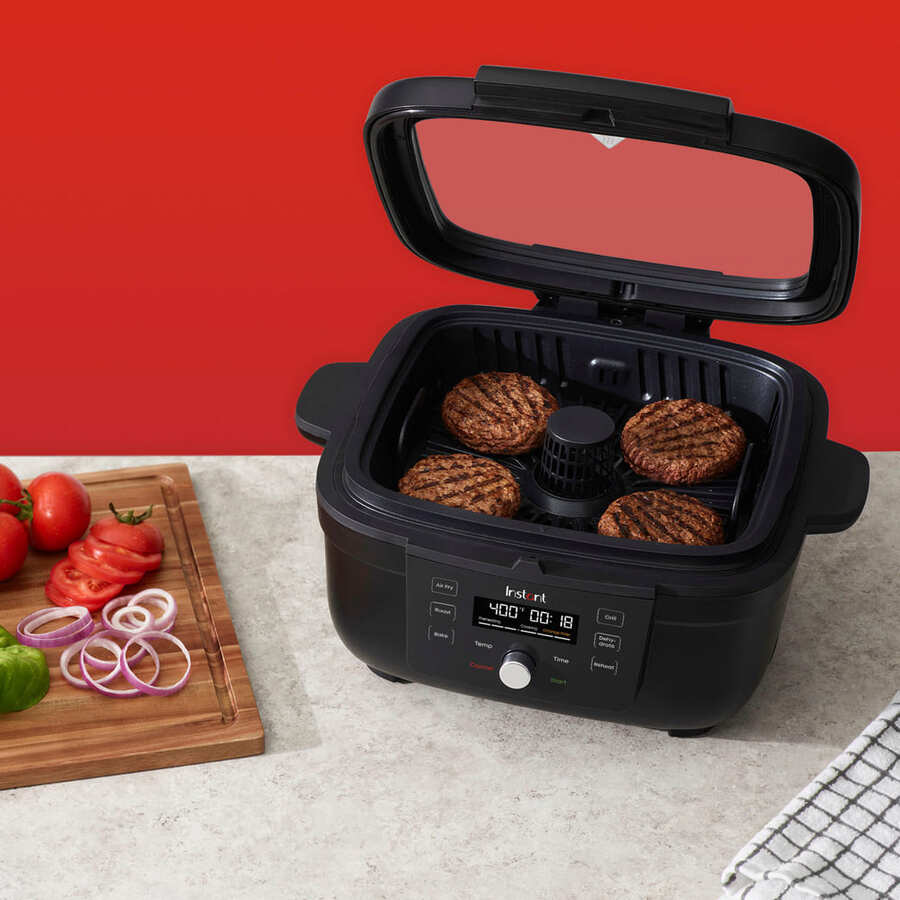 Best Buy Instant 6-in-1 Price
At the moment, Best Buy's Instant 6-in-1 product is available with a $20.00 discount. As a result, its original price of $199.99 remains at $179.99.  You also have the option to buy this kitchen product in 4 monthly installments of $45.00. It has a 1-year limited warranty and multiple shipping options to your home.
It is important to mention that Best Buy offers other additional methods to keep your appliance protected in case of accidents. With the services of the Geek Squad, you can get free repairs and replacements for a period of 2 years. You only have to pay a small additional cost to the price of the air fryer.