Good shoes at home are essential to be comfortable and keep your feet cool. Occasionally, sandals can be used for casual outings, regardless of whether you are a man or a woman. Brands like Adidas and Nike are often trending in the United States to meet these qualities in the same way that Crocs does.
The latter has a new model of clogs to be at home, in different colors. They differ from other shoes because they have elevation, so you look taller than you are. Are you interested in that new Crocs feature? In this Look At The Square (LATSQ) guide, we will explain the composition of this Crocs model.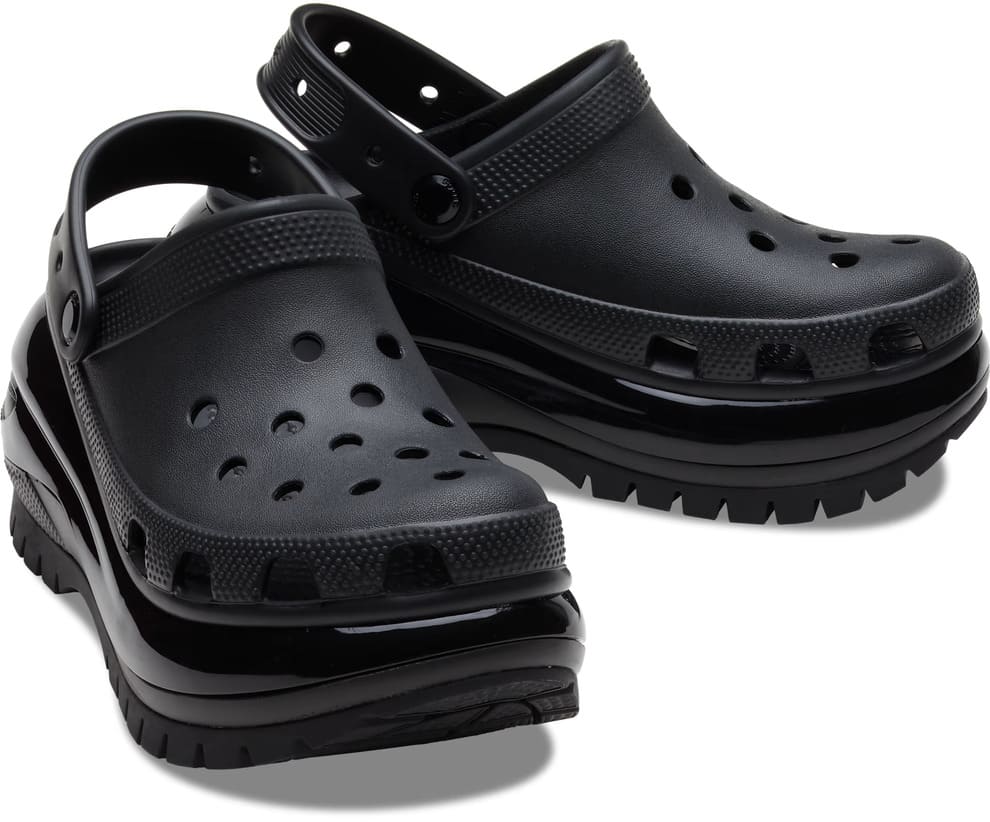 Crocs Classic Mega Crush Clog
They are classic-style clogs, similar to other popular models in the Crocs catalog. However, the Classic Mega Crush Clog model has a unique feature on the sole, which has additional centimeters. This way, you can look taller without losing stability or comfort. So, your legs will stand out better in all their splendor.
This model of Crocs clogs is available for men and women in different colors. You can buy them in black, white, or beige; you must select the color from the official website. You also have to make sure you choose the size to prevent problems with shipping when you receive them at home.
In general, the model of clogs Classic Mega Crush Clog from Crocs is quite versatile. They are comfortable to use, combine easily, and offer excellent security. All this is due to the elaboration and structure they possess. Next, we will mention the main features these clogs provide you with.
Added height
As we mentioned, the Crocs Classic Mega Crush Clog clog model has additional centimeters. Unlike other Crocs shoes, these help you to have a higher appearance in a natural way and with excellent stability. Measuring from floor to footrest, the added height of the clogs is 61 mm.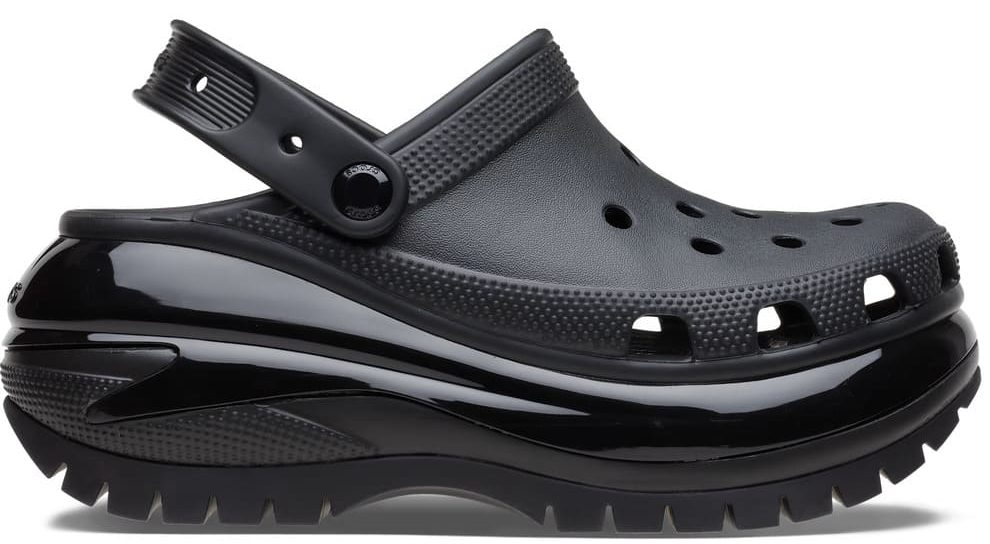 Rubber band
To improve the fit and safety of the clogs, this croc shoe has an improved rubber band. It is much more resistant than previous models to reduce the risk of accidents when walking. They don't put pressure on your feet, so you won't feel uncomfortable when you adjust them. It is an essential part of the composition of footwear.
Design and structure details
In the heel, toe, and neck areas, these Crocs clogs have textured details that improve their appearance. Thanks to this, they can be easily differentiated from other classic brand models. At the same time, they enhance the texture of the footwear and allow them to have increased comfort to prevent irritation problems.
Customizable
One of the qualities these clogs share with other classic Crocs models is that they can be customized. For its design and structure, you can decorate them with any of the packages of Jibbitz charms that Crocs has in its catalog. There are hundreds of options to choose from in designs for men, women, and children.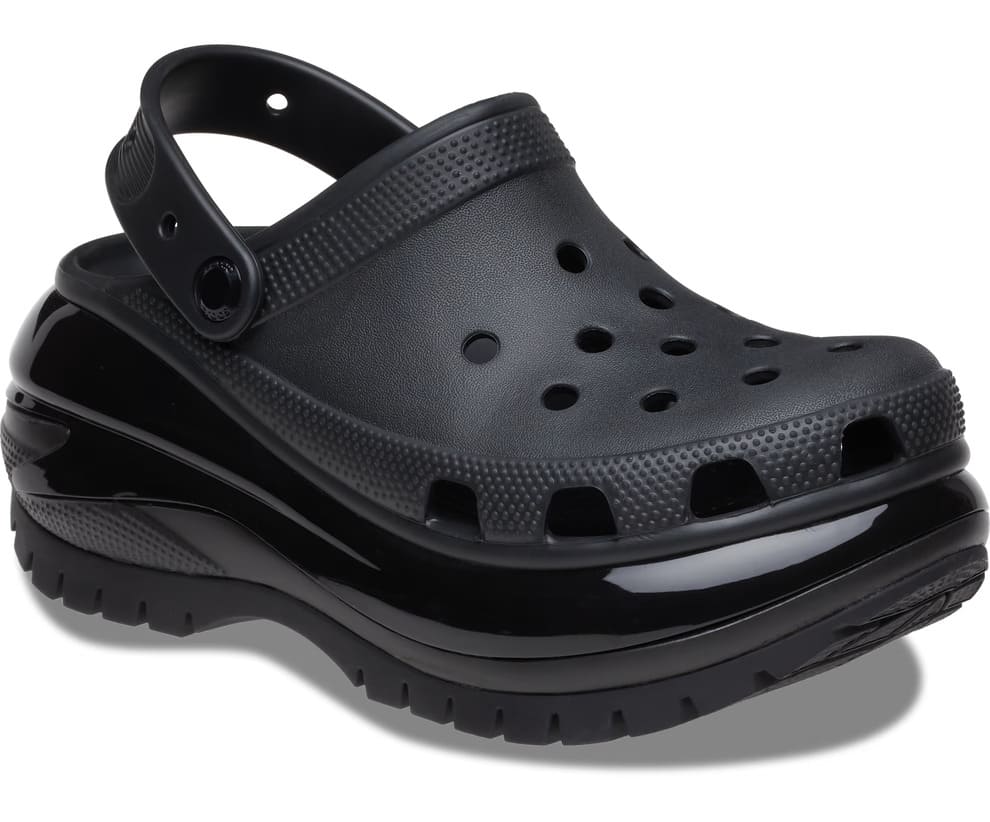 Iconic Crocs Comfort
Thanks to these clogs' composition, their comfort level is higher than other home shoes. These are lightweight to use, with a soft texture that allows perspiration. At the same time, they are flexible and will enable you to achieve 360-degree comfort, so you can move in any direction you want.
Crocs Price & Shipping
You can buy this innovative model of Crocs clogs from the website or in any of its branches. They have an affordable price of only $74.99, and with Afterpay, you can pay them in 4 monthly installments of $18.75.