The year 2023 is just beginning and Halloween is still a long way off, but that is not an impediment for Crocs to launch an incredible model of clogs that brings to life the best Disney villains. The fashion experts at Look At The Square (LATSQ) agree that, at first glance, it is a highly striking design that will not fail to attract the attention of hundreds of children.
Perfect for carnivals, and upcoming celebrations in the United States… They stand out for being highly customizable with Jibbitz charms of characters from Snow White, The Little Mermaid, and 101 Dalmatians. And being an exclusive design that you will not find on Amazon or Walmart, the popularity increases to the point of threatening to run out.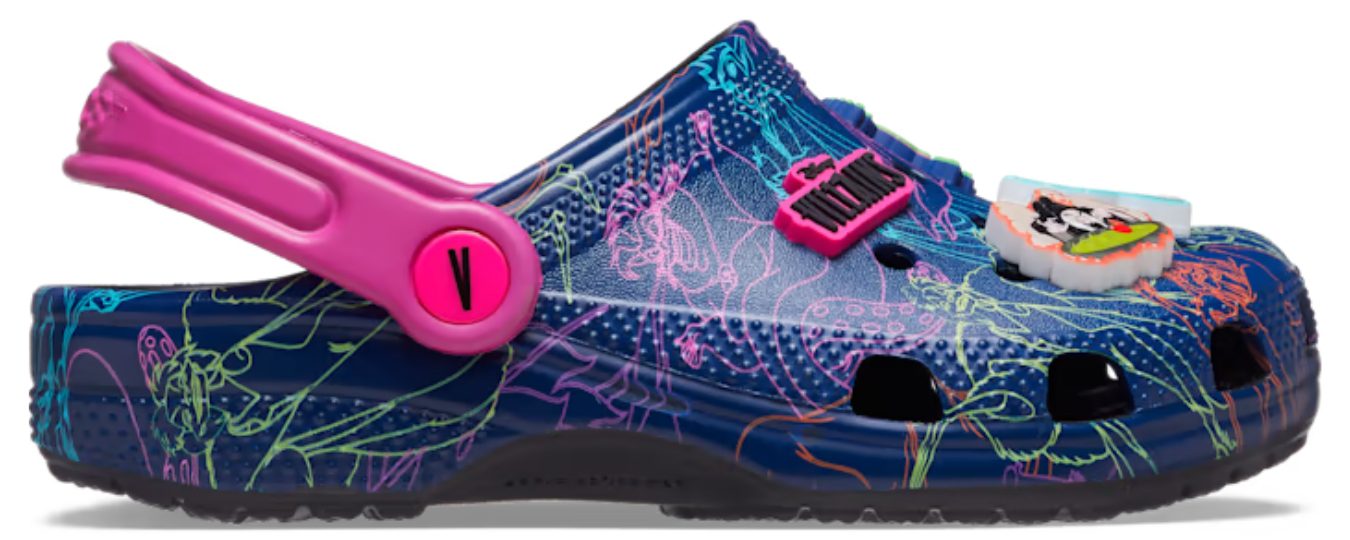 Crocs Kids' Classic Disney Villains Clog
If you need sandals for your kids to walk and run anywhere, Crocs has the ideal model for Disney fans and their characters. This is the Kids' Classic Disney Villains Clog model, a unique shoe for its style and composition. They offer all the advantages of classic clogs in an improved way, for safety and comfort.
The Kids' Classic Disney Villains Clog model by Crocs is suitable for children over 5 years old and has a durable structure. Therefore, they are sandals that can accompany children during various stages of their growth. Clogs do not tend to be easily damaged and the cleaning process they require is fairly straightforward to perform.
Disney Villain Graphics
The main feature of these clogs is the design that makes up the protective bands and the upper part. They have Disney Villain graphics that attract attention at first glance, to captivate the little ones of the house. In this way, they will not have problems when using the sandals, since they will love them instantly.
On the other hand, this design with Disney Villain graphics can help your child interact more outside the home. This way you can develop your communication and cognitive skills, to grow in a healthier way.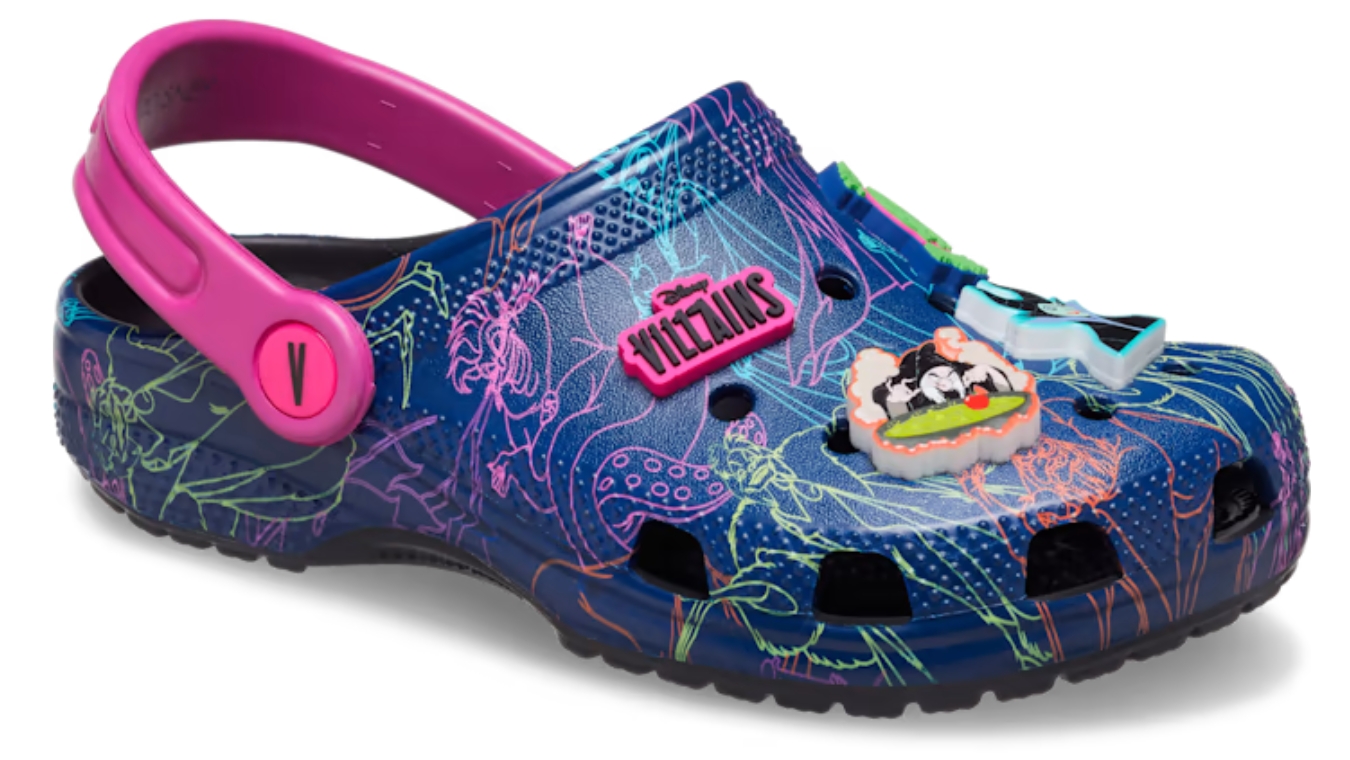 Croslite foam soles
At the bottom of the clogs, they have a Croslite foam sole for better traction on any surface. This improves their adaptability and allows your child to use them wherever they want. In addition, the sole also provides support when walking or running, thus reducing the risk of possible accidents.
And best of all, the foam soles of these sandals improve the comfort they offer. In this way, the smallest of the house can stay active and moving for long periods of time.
Benefits of its use
It is a shoe that facilitates perspiration on the feet in a healthy way.
They have an antibacterial composition to prevent any kind of diseases.
They protect the toes against possible blows and impacts that they may suffer.
They adapt wonderfully to activities both on the surface and in the water.
They do not generate pain in the area of the bridge or heel in the feet after long periods of use.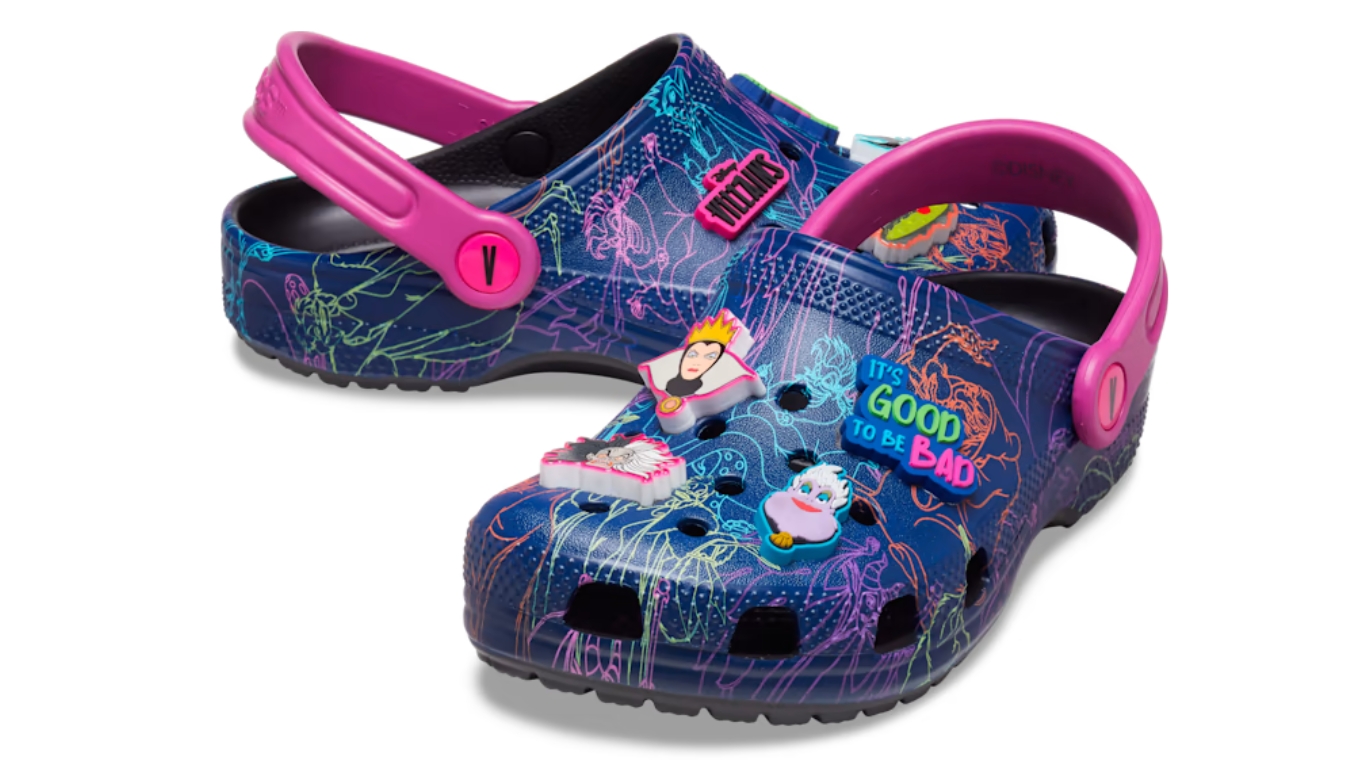 Crocs Kids' Classic Disney Villains Clog Price
Interested in buying the Kids' Classic Disney Villains Clog for your kids? Now you can do it from the official Crocs website. Within it, this special edition footwear has an affordable price of only $49.99. In addition, they have free shipping to any address in the United States. Warranty coverage extends for 90 days.