Going outside or going on vacation helps you rejuvenate your spirit and break away from the boring daily routine. Especially, if you do it with a shoe that offers you comfort and style during the walk so that you feel in the best possible condition. In this way, you will enjoy the time away from home more.
Here at Look At The Square (LATSQ) we want to help you find some great sandals for your vacation. Skechers has fashionable women's shoes with a modern design and installment payment methods, just like brands like Crocs or Adidas. Stay with us to learn about the characteristics of this women's footwear.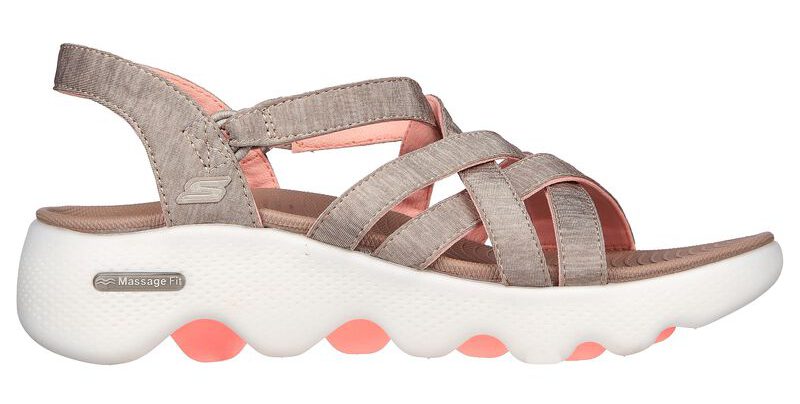 GO WALK Massage Fit Sweet Luxury
They are Skechers sandals that stand out for the coziness they offer to the feet, in the form of waves. That is, the more you walk with them, the more comfortable you will feel. Due to its structure, it seems that they massage your feet while you walk. These sneakers are medium width, in taupe, black or blue. In addition to this, they are available in sizes 6 to 10.
This Skechers shoe is perfect for all kinds of occasions and you can combine them with different clothes in a natural way. Due to their open design, you can use them on outdoor outings such as the beach or the countryside. They also provide convenience when used from home or to work. You decide how you want to combine them or where you want to wear them.
Main features
The first thing to note about these sandals is that they have a Massage Fit wave midsole. This type of material massages the feet when walking, gently so as not to generate too much pressure. The midsole is also equipped with HYPER BURST cushioning, which are compressed spherical cells. It makes it lighter and more responsive to your feet.
Another feature to highlight about the Skechers GO WALK model is that they have a Goga Mat contoured insole. Thanks to this, you will be able to walk in different directions at the pace you want, without feeling exhausted. Due to this composition, the sandals have great performance on any surface. Therefore, it is one of the most versatile women's shoes from Skechers.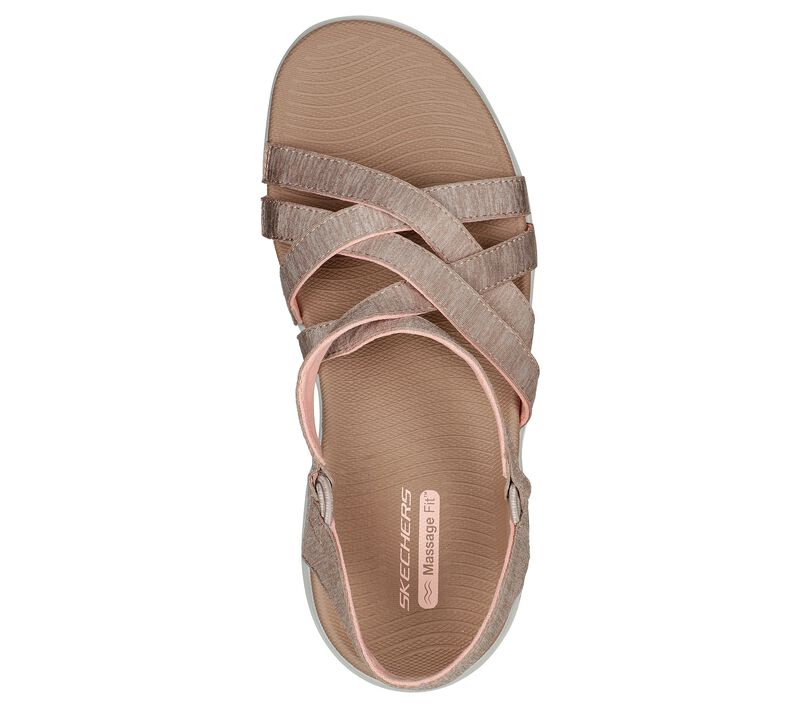 GO WALK Original design
At first glance, they may look like normal sandals. However, this Skechers model is quite peculiar in all its aspects. It uses strappy fabric on the upper, in a diagonal pattern, while it has a gore detail on the heel. On the other hand, the traction sole is double density, which differentiates it from other conventional shoes, in terms of stability.
On the sole of the sandals, the Skechers logo appears in a subtle and minimalist way. Aside from that, they have a 1 1/2-inch rise in height, to help you highlight your legs. The best thing about this shoe is that it is durable and does not get dirty easily, and it can be machine-washed.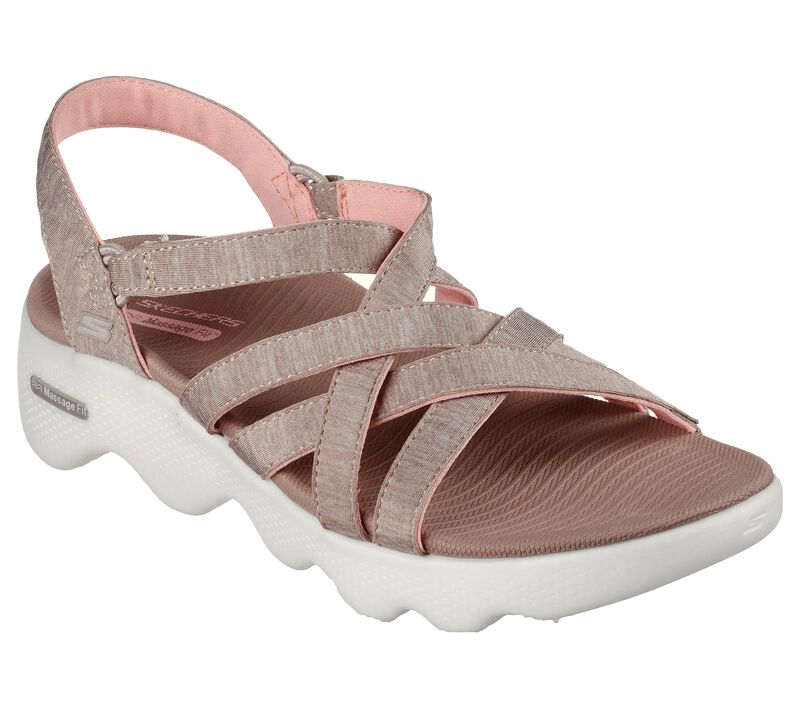 Price
You can buy the GO WALK Massage Fit Sweet Luxury sandals through the official Skechers website. They cost $85.00, although you can pay them in 4 monthly installments of $21.25 if you have an Afterpay account. In addition to that, if you sign up for Skechers Plus you can receive a $5 discount and get the shoes with free shipping.
If you decide to buy on the website without registering, the cost of shipping is additional. The price will depend on the place where you want to receive the sandals.