Nike does not need to do much to surprise with its designs. From the Nike Air Max 270 G to the Nike VaporMax FK, they have been one of the models that have given the most talk due to their style, comfort and benefits when walking.
But for those looking for the old classic design, but with all the new technology, the Nike Air Max 90 model arrives in the United States catalog. The air bags cushion when walking, providing the adequate surface so that the sole of the foot does not suffer while running, jumping or climbing a mountain. At Look At The Square (LATSQ) we have proposed various models, but this one in particular is an unmissable 10/10 for this Christmas.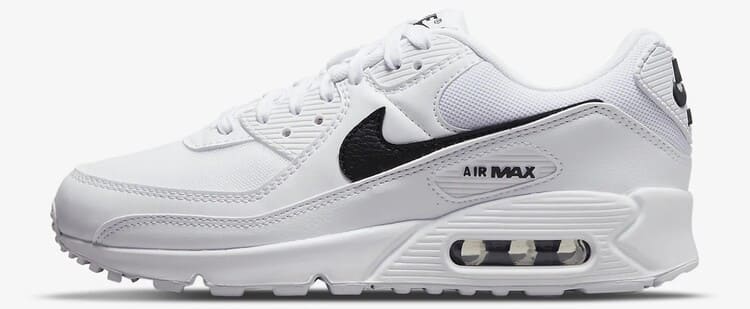 Nike Air Max 90
They are sports boots of great comfort and well-being for the feet, ideal to be used in all kinds of situations. Nike's Air Max 90 model combines with different styles and maintains good traction on multiple surfaces. Its design has classic details that are mixed with modern aspects, to achieve a unique style.
Therefore, you can use Nike's Air Max 90 model for whatever you want, without any problem. It doesn't matter if you want them to go out with friends, work or play sports. It adapts to the situation you prefer and allows your feet to stay comfortable and energized. In this way, you will not have difficulty walking or running with them on.
Important Specifications
They are equipped with a Max Air unit in the heel for better cushioning. Thanks to this, they serve to run at high speeds.
Have padded low neck that improves the design and feel when contacting the skin of your feet.
Use a rubber outsole that offers greater traction and stability, while adding style to boots.
They feature sewn coatings and TPU details on the heel. These allow the shoes to be more durable.

What can you do to keep them in excellent condition always?
You need a dry brush to remove the dirt accumulated in the upper, sole and midsole of the boots.
Mix mild detergent with warm water to wash shoelaces. You should rinse them and dry them with a soft cloth.
Apply the mixture prepared before on a soft bristle brush to thoroughly clean the sole and midsole. You can do the same with templates, by removing them.
Let boots dry outdoors for 6 to 8 hours in the sun.
Reduce air pollution with the Air Max 90
It is important to note that these Nike sports boots are designed with recycled materials from post-consumer and post-fabricated waste. Therefore, its composition leaves no carbon pollution in the air or waste in nature. Using existing plastics, yarns and textiles, Nike manages to reduce polluting emissions.
And best of all, they use all these recycled materials without losing performance, durability and style in the boots. That is, they maintain the same quality, while adding sustainability.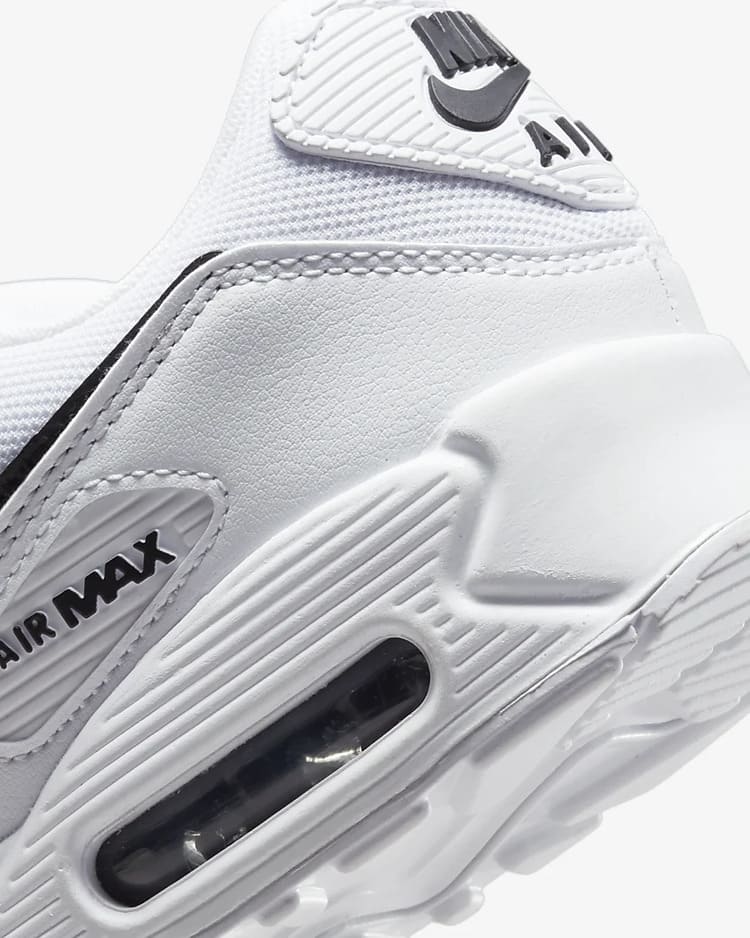 Get the Nike Air Max 90 at an incredible price
The Air Max 90 model is available in multiple sizes and colors within the official website. There you can buy these women's sneakers for an economical price of only $130. If you use Klarna's payment method, you can purchase them for 4 interest-free payments of $32.50. On the other hand, registered Nike members have free standard shipping and free 60-day returns.