Although there are thousands of options to take care of your skin in the market as we have raised here at Look At The Square (LATSQ), it does not mean that the first one you find will be ideal and appropriate for your skin. Each person needs a basic care kit that adapts to their needs and that can get the most out of their skin. And always thinking about your needs, Sephora is not only limited to creams, serums, or scrubs.
But it also includes in its US catalog the Head-To-Toe AfterGLO Set, which not only thinks about your complexion but your whole body. The same hours that you dedicate to your face, you must dedicate them to the rest of your body, and over the years you will see the immense benefits. And more and more stores like Ulta Beauty and Macy's, join the movement to make your skin the healthiest and healthiest of all.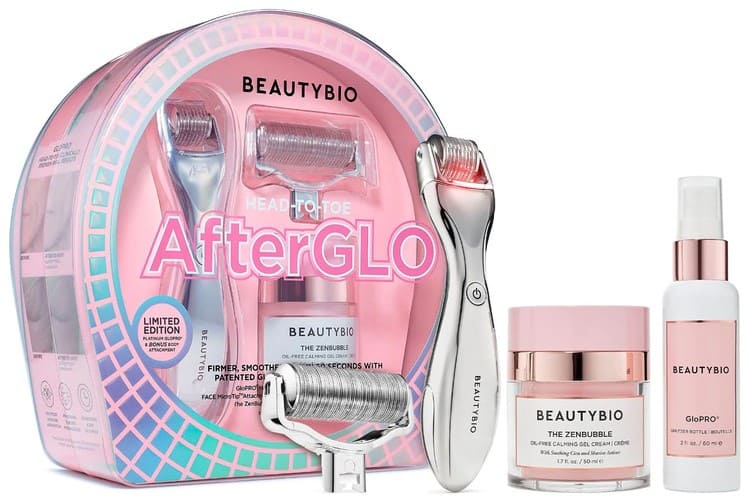 Sephora Head-To-Toe AfterGLO Set
It is a skincare set that includes various accessories. These serve to take care of your body in general, from your feet to your face. This way you can reduce the effects of aging, stress or fine lines. Sephora's Head-To-Toe AfterGLO Set is easy to use and includes the following accessories in the package.
GloPRO microneedle tool with FACE accessory.
GloPRO BODY MicroTip accessory.
ZenBubble gel cream 50 ml.
Residue Eraser skin preparation pads.
MicroTip disinfectant spray bottle of 75 ml.
All accessories of the Head-To-Toe AfterGLO Set are of high quality and good performance, with fast and lasting results. And best of all, they serve all skin types. You can have a normal, dry, oily, or mixed complexion, the effects of the kit are not reduced under any situation. Therefore, it is a product that provides many benefits.
Essential features
None of the accessories contain chemicals dangerous to the skin. In addition, its elaboration is free of animal cruelty.
Its application is good to plump the skin, return to its natural tone and provide elasticity.
It is perfect to combat the loss of firmness, redness, irritations, and aging of the complexion.
It allows for efficient cell regeneration, while at the same time soothing the skin so pores can open.
These vegan products contain ancestral chamomile, Chlorella Vulgaris, B12, and Gotu Kola to act faster and less dangerous.
You can use it calmly and without worries since its application does not produce any type of physical pain. It also leaves no side effects.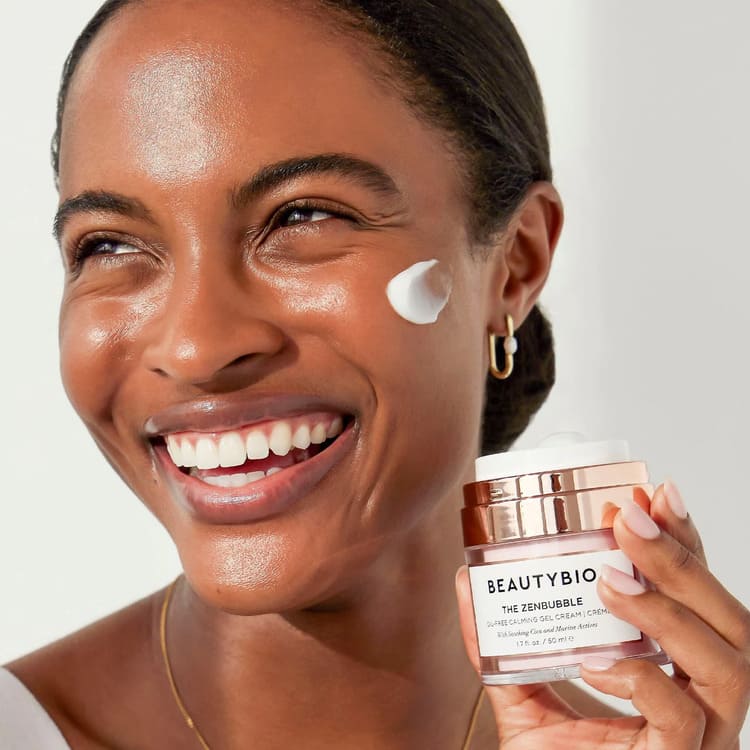 Recommended use for beautiful skin
This Sephora product is easy to use, following the appropriate recommendations. In this way, you will obtain fast and lasting results. The user guide is as follows.
Clean and dry your skin to apply the waste eraser pad to the area of your body you want to treat.
Apply the GloPRO micro-needling tool to your face or body, sliding gently to avoid problems.
Without pressing on your skin, roll the tool for a period of 60 seconds. Do it vertically, horizontally, and diagonally.
Once you're done, you'll need to put on The ZenBubble Gel Cream to take care of your skin and enhance the effects of the treatment.
In the end, you have to use the isopropyl alcohol spray bottle to clean the accessory heads. In this way, they will be disinfected.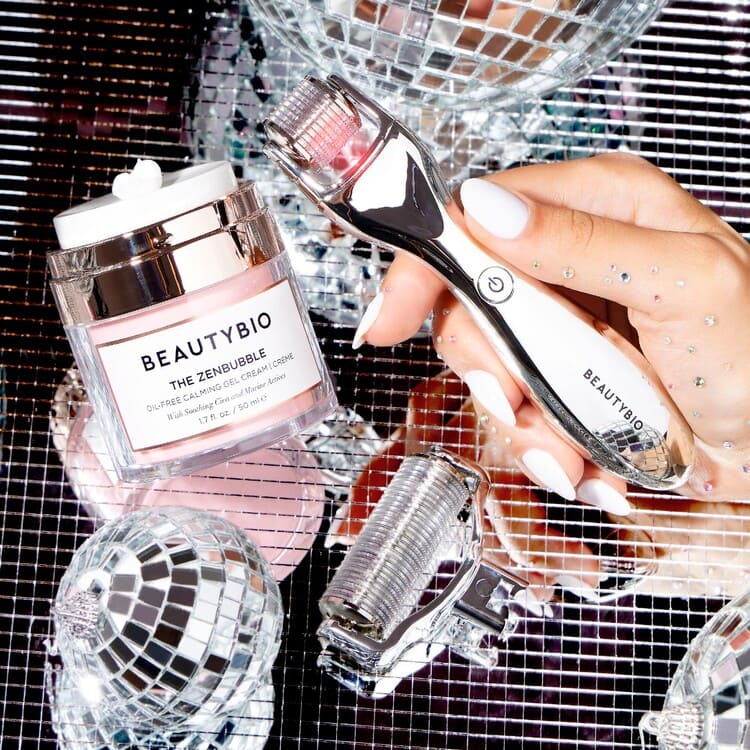 Sephora Head-To-Toe AfterGLO Set Price
It is important to note that the Sephora Head-To-Toe AfterGLO Set product is available at a discounted price. Its original value is $199.00, but now you can buy it for a reduced price of $139.50. If you have Afterpay or Klarna, you can pay it in 4 monthly installments of $34.88. Standard product shipping is free.