When we think of Skechers, our mind often goes straight to sports shoes, since they are its main products. However, this renowned brand also has a spectacular collection of watches of different styles. Its catalog handles a versatility similar to that of Amazon or Best Buy, for variety and prices.
Look At The Square (LATSQ) shows you its best collection so you can complete your sports style with watches, bracelets, and bracelets according to your style. Being fashionable in the United States is extremely easy, but following your style is the real challenge. Skechers has dared to include multiple options in its catalog to satisfy everyone's tastes.
Skechers Clear Crystal Watch gift set
It is a crystal watch for women, universal size and pastel pink. It has a fashionable design with pearl bracelets while driving analog. On the other hand, it is a waterproof product that can be submerged up to 3 meters. It should also be mentioned that this accessory has the following measurements.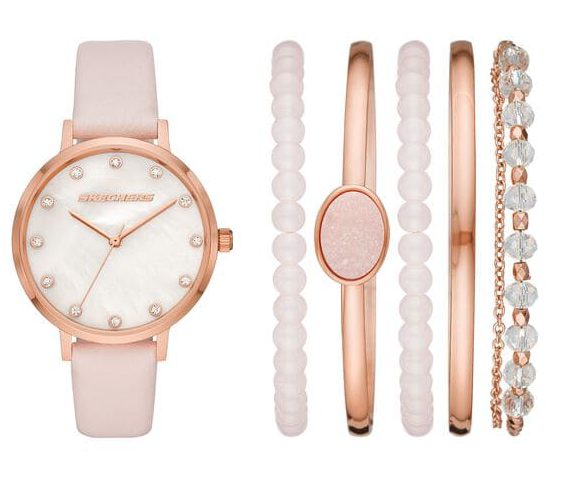 40mm case size
10mm case thickness
8-inch band length
8mm band width
Due to its design and composition, it is a feminine watch that can be used daily, on different occasions. In other words, it will help you to go to work, go out with your friends or exercise. Also includes 2 beaded bracelets, 1 crystal bracelet and 2 rose gold-tone bangles. This product is priced at $50.00.
Bobs Mahalo Mutt Watch gift set
We continue now with another set that includes an analog screen clock, with a beautiful animal design. It can be a perfect gift for anyone who loves dogs, both men and women. It also includes a splendid key chain that matches the watch. Besides, it's an accessory whose dimensions are as follows.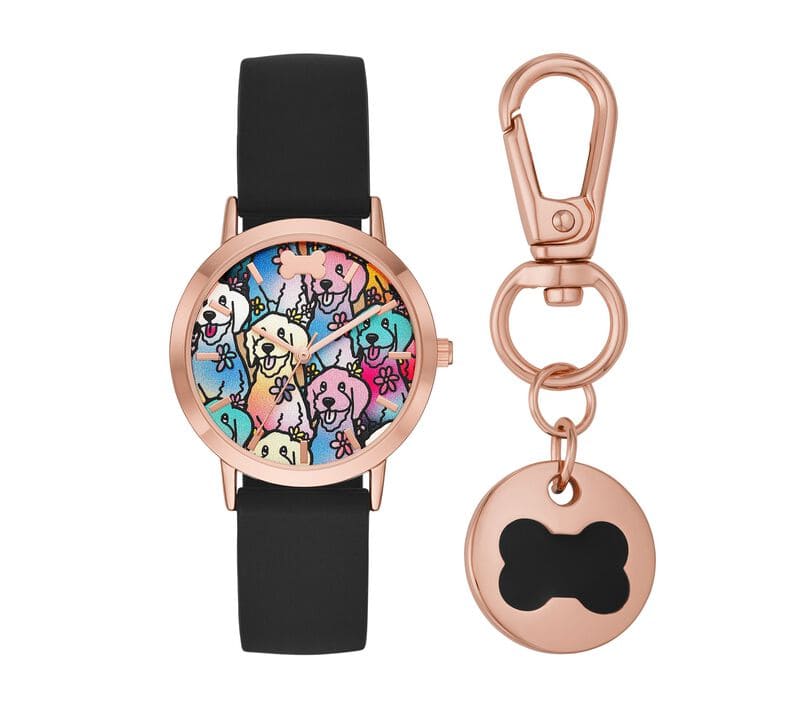 38mm case size
10mm case thickness
8-inch silicone band length
20mm band width
Like the watch mentioned earlier in the list, this product is water resistant to a depth of 3 meters. Due to its style, design, and composition, it is an accessory that offers great versatility, to be used in different environments. Its current cost is $50.00 or 4 Installments of $12.50, through purchasing with Afterpay.
Skechers BOBS Mellow Cats Watch Gift Set
We continue with an accessory similar to the previous model, with the difference that this one has a cat design. But, it is also a watch that comes with a matching keychain. It is pink in color and has water resistance. Due to the way it is designed, this analog watch is for female use. But don't get carried away by that.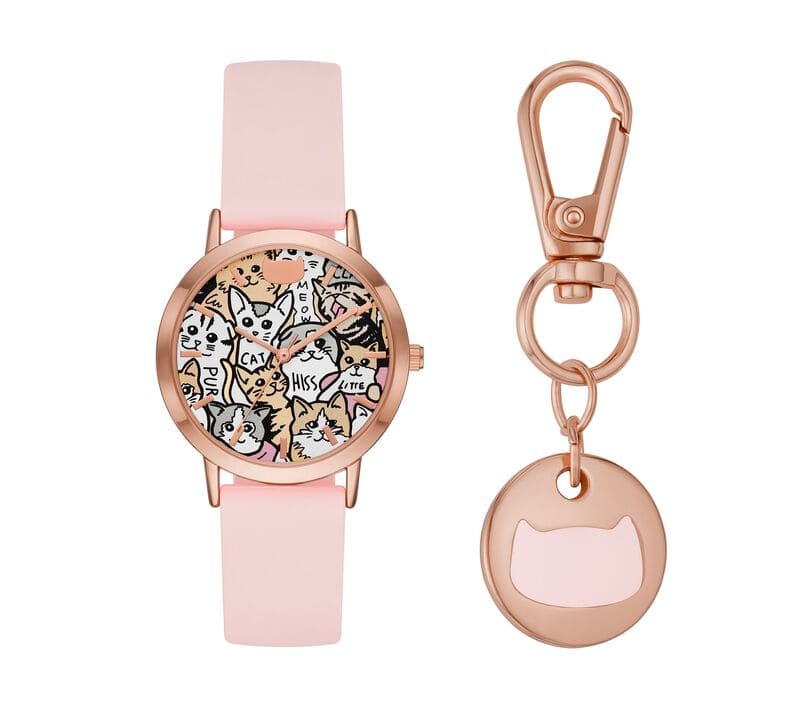 This accessory fits the size of your hand and is durable and resistant. In addition, it has a pleasant texture that does not cause discomfort or irritation on the skin. Its current price is $50.00 with payment options financed through Afterpay services.
Digital Sports Strap Watch gift set
Lastly, Skechers has to offer a digital watch kit that includes a paracord, beads, and leather bracelets. They are black and other dark tones, which allows this accessory to be used by people of either sex.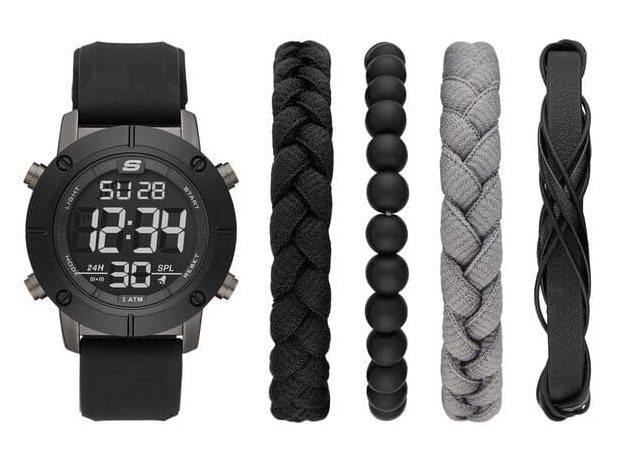 The watch has multiple built-in functions, including the alarm and timer. It can be handled with ease and has fairly high accuracy. As for its price, it is a product worth $50.00.