Taking a shoe model as inspiration only demonstrates the excellent quality, design, and durability that make it a fashion icon, as happens with the Forum 84 High from Adidas that has served as a model for the Sport Court 92 – Last Strike Sneakers that Skechers has in its catalog with an incredible discount, does not leave aside mobility and safety, having a versatility that makes them a 10/10 addition to any outfit.
The sports vibe has been on the rise for a long time, and these boots are not far behind, thanks to their design that complements an athletic look and can be used with a casual style as well, perfect for any plan. In addition, they will look white for longer as they can be washed in a washing machine easily, without suffering any damage or wrinkles.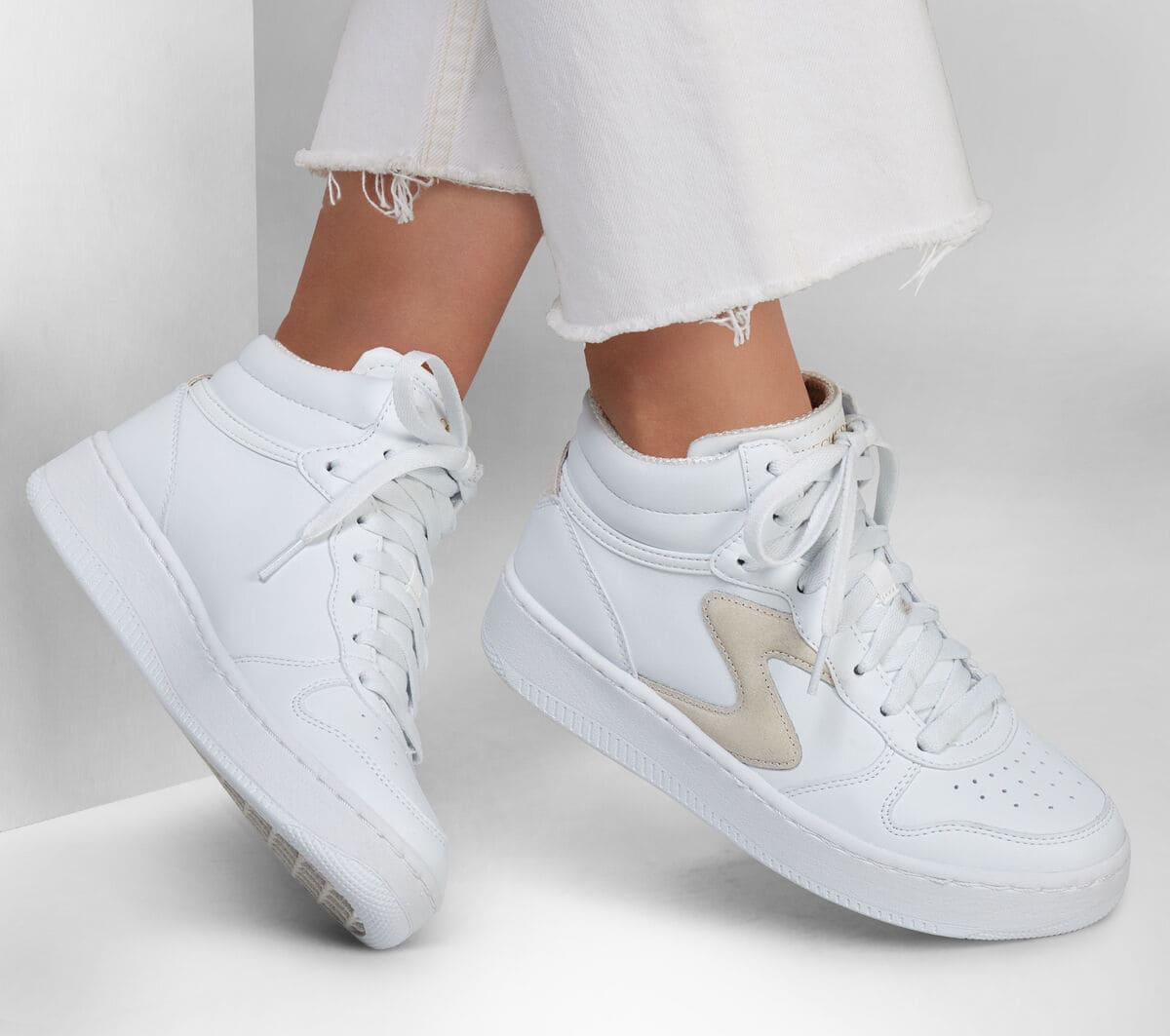 Skechers Sport Court 92 – Last Strike Sneakers
The model Sport Court 92 – Last Strike from Skechers is a shoe that has generated a lot of attention in recent times. This is largely because it has a style that has similarities to the iconic design of Adidas' Forum 84 High. However, these are just small details, as these sneakers have their own unique composition.
This Skechers shoe has a minimalist construction, designed in neutral colors such as white and black. On the other hand, the Sport Court 92 – Last Strike model has a contemporary high-cut style that adapts to current trends. This composition makes this model ideal footwear for all types of occasions.
Boots designed with Duraleather fabric
Despite the similarities in design with Adidas sneakers, this Skechers shoe differs in several ways. Particularly because it is made with a Duraleather upper. This is a material of synthetic origin that has an appearance similar to leather, with greater resistance and less wear and tear from everyday use.
The Duraleather construction is very useful for wearing shoes anywhere. They adapt naturally to different environments and are not easily damaged. Therefore, they can maintain their original appearance for long periods of time. On the other hand, Adidas boots use full-grain leather, which is a completely different material.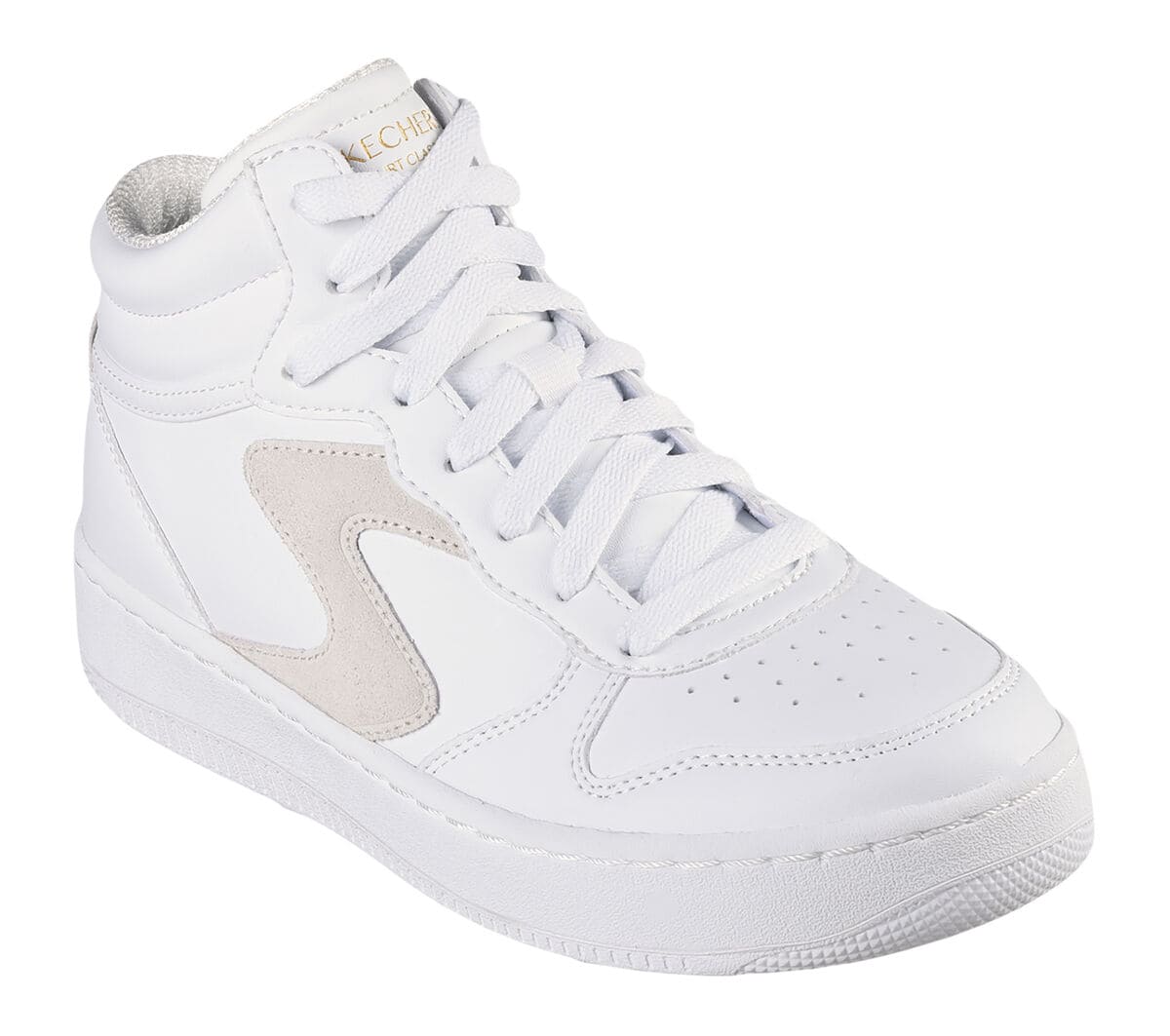 Boots made with padded insole
One of the most important features of these Skechers shoes is that they have a padded insole. This is a classic element in the brand's sneakers, to stand out from other models and offer comfort at all times. In this way, they can offer soft cushioning when walking.
The boots' cushioned insole also helps reduce pressure on your feet. As a result, you will be able to keep moving for long periods, without feeling fatigued or experiencing uncomfortable pain.
Sport Court 92 – Last Strike model details
They use a lace closure so you can adjust them the way you prefer.
They feature the Skechers logo on the side panel, to complement the design.
They use a classic style midsole to absorb impacts when stepping on any surface.
They have a sole that provides flexible traction for walking with good grip.
They have a heel rise of 1 1/4 inches.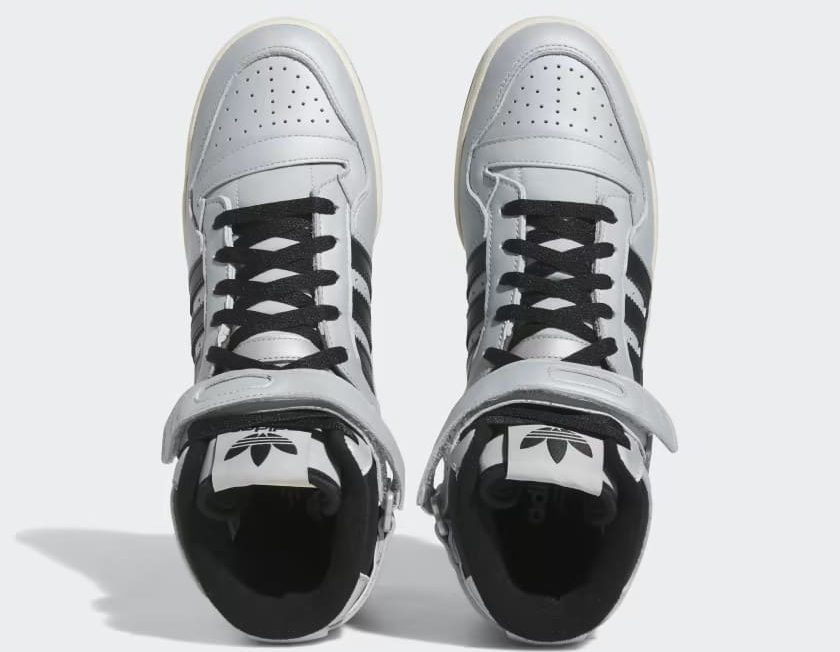 Sport Court 92 – Last Strike model at Skechers price
This is a good time to purchase the Sport Court 92 – Last Strike model from Skechers. Especially since the boots are available at a sale price on the official website. They used to cost $75.00 and now you have the opportunity to buy them for only $55.99, in the color of your choice.