In the United States and the rest of the world, influencers tend to set trends when it comes to fashion above all, concerning the different brands of sports shoes that exist today, such as Adidas or Skechers. But today, we're here to talk about Nike's latest collection of women's boots.
It is a shoe with an original style but certain similarities to some Converse models. However, these are shoes of unique design and superb composition for their comfort and versatility.  At Look At The Square (LATSQ), we love that you shine, so we can't resist showing you these fantastic models.
Nike Dunk High 1985
It is one of the most popular and economical women's sneakers in the Nike catalog, with sizes available for girls and adults. They are an updated version of Dunk High, maintaining the structure of the classic footwear of 1985. Not only in the design but also the form and feel offered by the boots.
They are orange with white details, making them stand out easily from the others. They have a rubber outsole, complemented by a classic pivot circle of hoops. This way, the shoes have unique traction and stability to adapt and work on different surfaces. Then, they serve to jog and run.
It is also necessary to mention that this Nike women's shoe has a padded high collar. Not only is it a stylistic decision, but it also offers excellent protection in the feet to prevent ankle injuries. You can buy these classic Nike sneakers for $140 or 4 interest-free payments of $35.00 with Klarna.
Nike Air Force 1 Sculpt
On the other hand, Nike's Air Force 1 Sculpt model for women also has similarities with the classic Converse. They are high-cut sneakers with availability in multiple colors and sizes. Because of their structure, they can offer you excellent performance in physical activities and casual outings. Its versatility is its vital quality.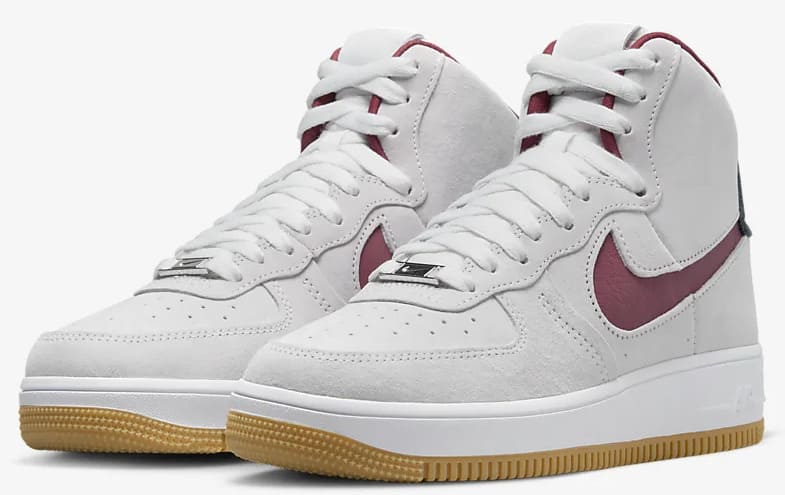 On the other hand, these minimalist boots from Nike employ softly-grained leather on top, accompanied by suede details. Despite being high cut, they have a reduced and padded neck that improves the internal and external texture. At the same time, it provides greater perspiration capacity, so your feet will be fresh at all times.
This classic Nike footwear is undoubtedly one of the best options for women in the entire catalog. Both for their versatility and splendid design, helping to combine different styles. Like the model mentioned earlier in the list, these boots cost $140 and have payment options financed in installments.
Blazer Mid Victory
Finally, we discuss the Blazer Mid Victory sneakers for women from the Nike catalog. It is a minimalist design shoe that adapts to different styles and situations, with a white structure. In addition, it is available in a wide range of sizes. They stand out for having a system of hidden cords.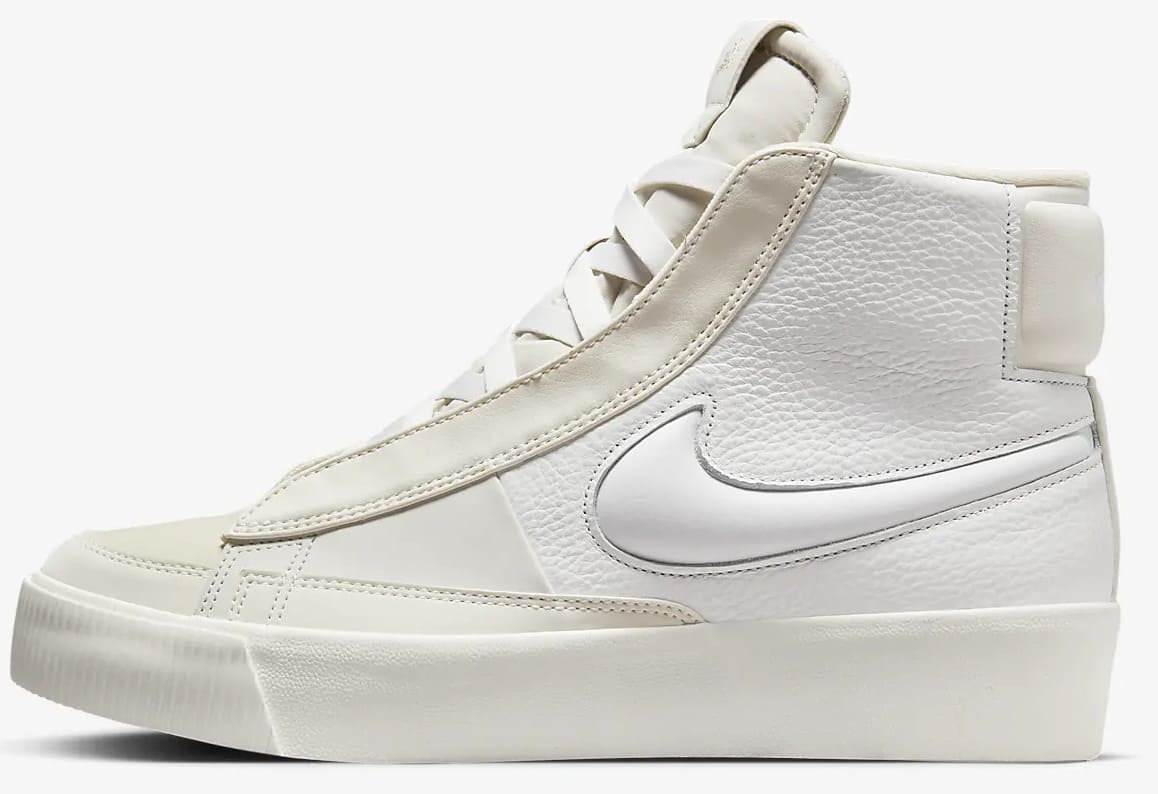 These women's sports shoes have an incredible structure and composition, with a high level of comfort. They have a rubber outsole, a padded collar of medium cut, and great flexibility. As a result, you can get great freedom of movement while keeping your feet cool.
Unlike the models mentioned earlier in the list, Nike's Blazer Mid Victory sneakers are priced cheaper. You can buy them for as little as $120 or 4 interest-free payments of $30.00 with Klarna services.