Surely there are many times you have heard of 'summer loves'. Surely, in addition, there are also many plans that are presented to you in the day to day that require a comfortable and simple footwear. All this you will have in these characteristic flip-flops from Skechers that will allow you to say "yes" to everything.
However, while that summer love is posed as something idyllic, but fleeting, this Skechers footwear is, precisely, anything but fleeting. When they enter your closet you will never want them to leave, just like when you try their comfort when walking with them.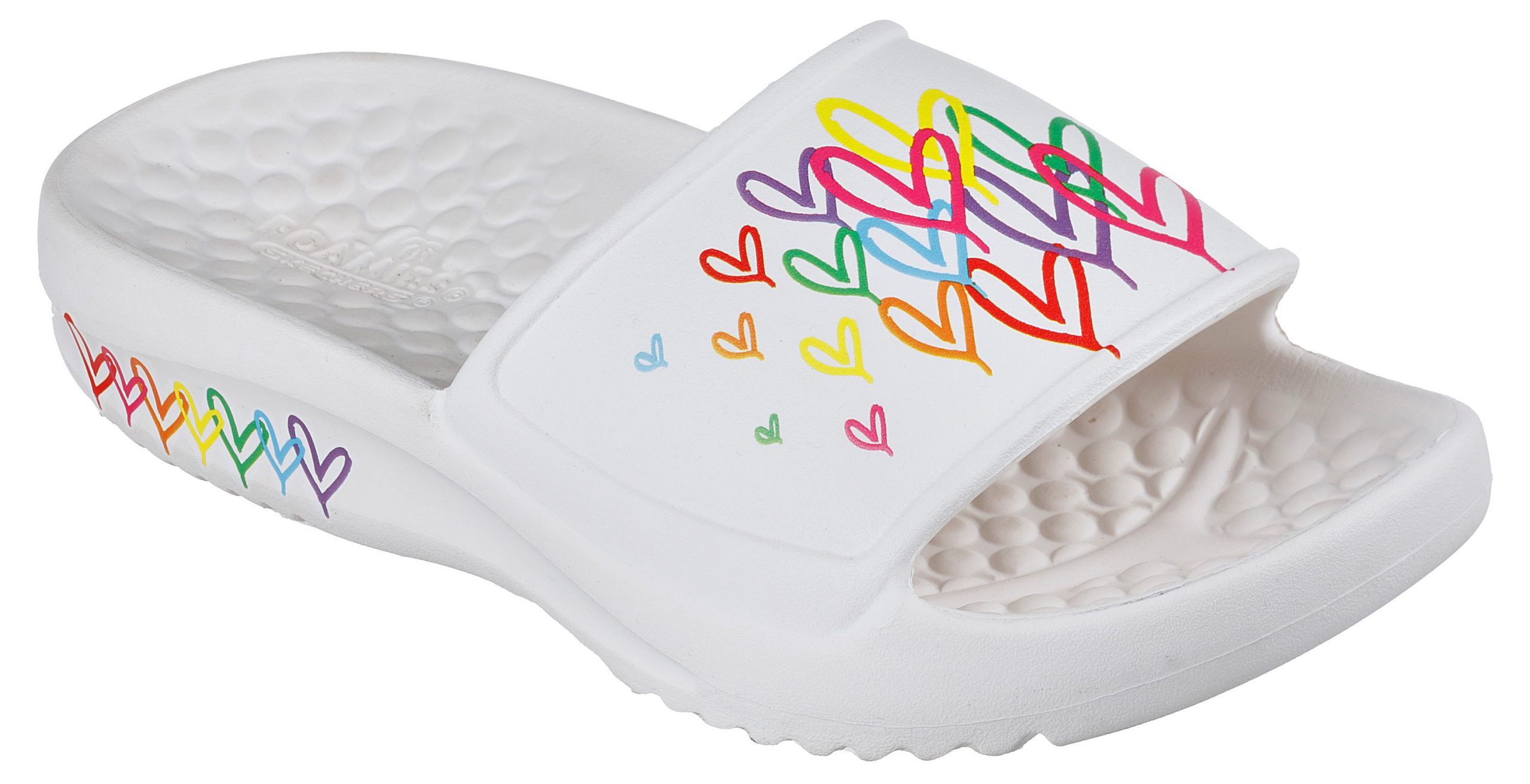 JGoldcrown: Foamies In Love with Love by Skechers
The JGoldcrown: Foamies In Love with Love by Skechers will become, without any doubt, your favorite accessory for this summer. They are flip-flops with a very special essence that you will hardly find in other footwear.
Its design has been made by the internationally renowned muralist James Goldcrown, who has given name to this garment and has brought his symbolic #Lovewall hearts to Skechers with this collaboration.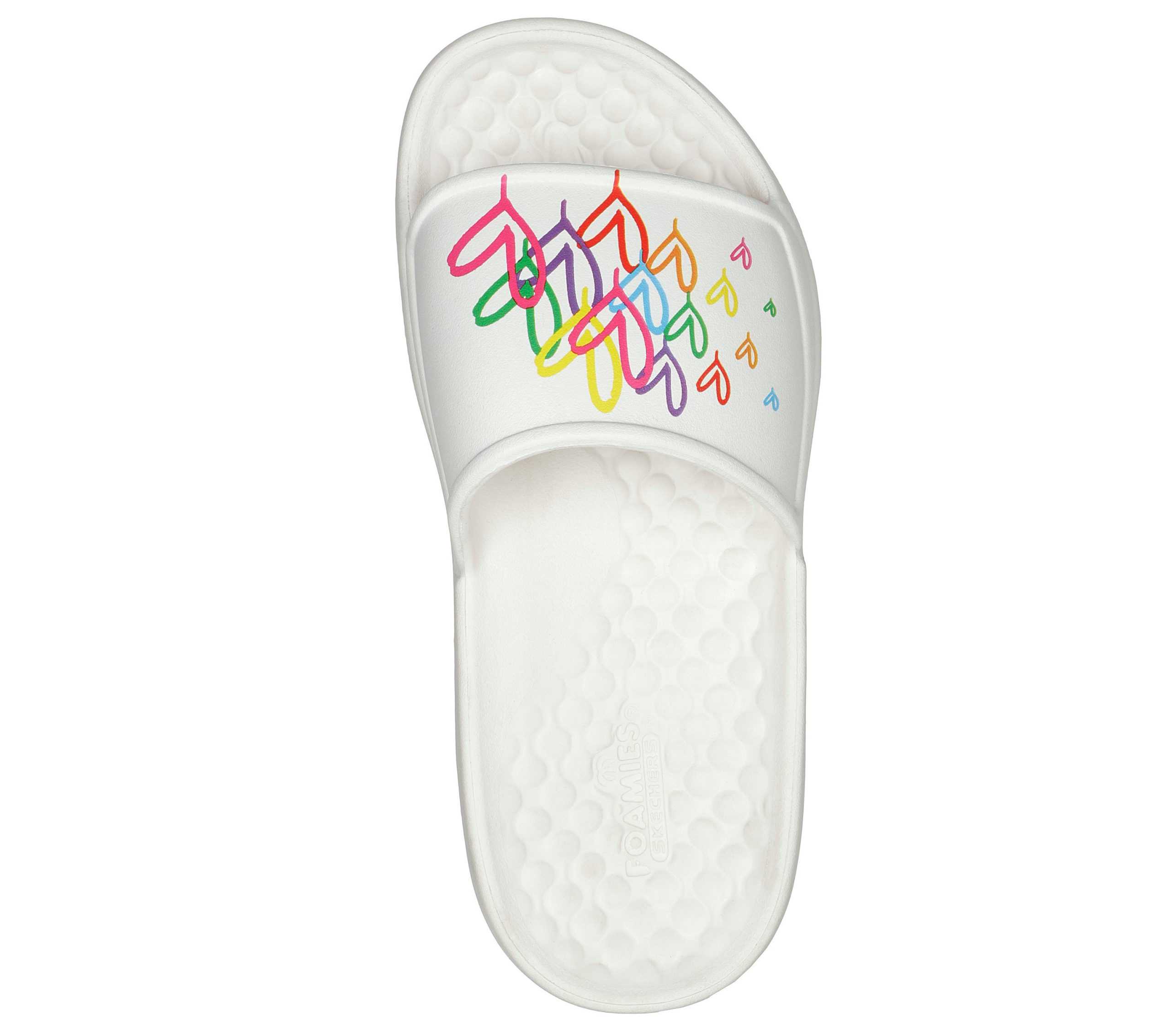 Also, something that greatly characterizes these flip-flops is the high level of cool and stylish comfort they will bring to your steps. The upper is fitted with flexible EVA, a webbing strap, as well as a cushioned and comfortable footbed.
Main details
Contoured cushined comfort footbed
Lightweight sculpted Foamies® EVA upper
Machine washable, dry in shade
Flexible traction outsole
1-inch heel
Price of flip-flops
If you consider yourself a lover of love, you like simple footwear that gives your foot all the comfort possible and, in addition, you want to cause a sensation this summer, then you can not miss the opportunity to get these flip-flops.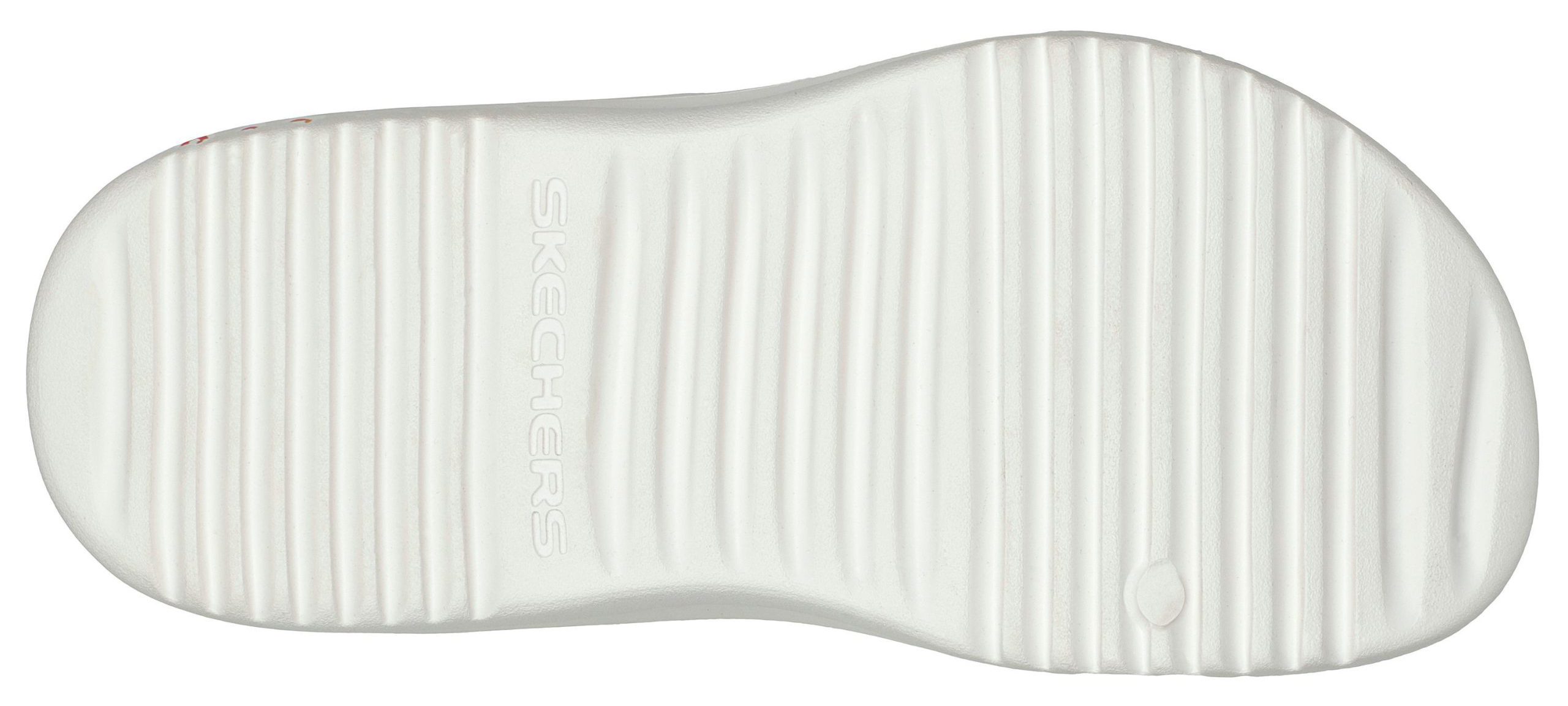 To buy them, all you have to do is visit the official Skechers website, choose the size that best suits your foot and wait for them to arrive at your home. You can also go to any of their physical stores and ask for availability. The price of these flip flops is only $50.00.