Regardless of the type of physical activity you do, comfort is essential when training. Helps to have better flexibility, with higher performance. At the same time, it reduces the risk of injury. The new Adidas collection meets all those goals, uniquely and creatively. Without a doubt, this brand is one of the best in the United States and is always in the fight with Nike or Reebok to be at the forefront.
In the latest Adidas catalog we can find training clothes that fit the needs of each athlete; sweatshirts, t-shirts, shorts, etc. with very cool designs that will be a trend next fall. From Look At The Square (LATSQ) we show you some of the best sellers.
Adidas Tiro x Thebe Magugu Jersey
First, we go with a women's training shirt with a unique and innovative style. A sports garment was born from the collaboration of Adidas with the South African designer Thebe Magugu. The design of it is intended to celebrate the sports culture in South Africa, through the illustrations stamped on it.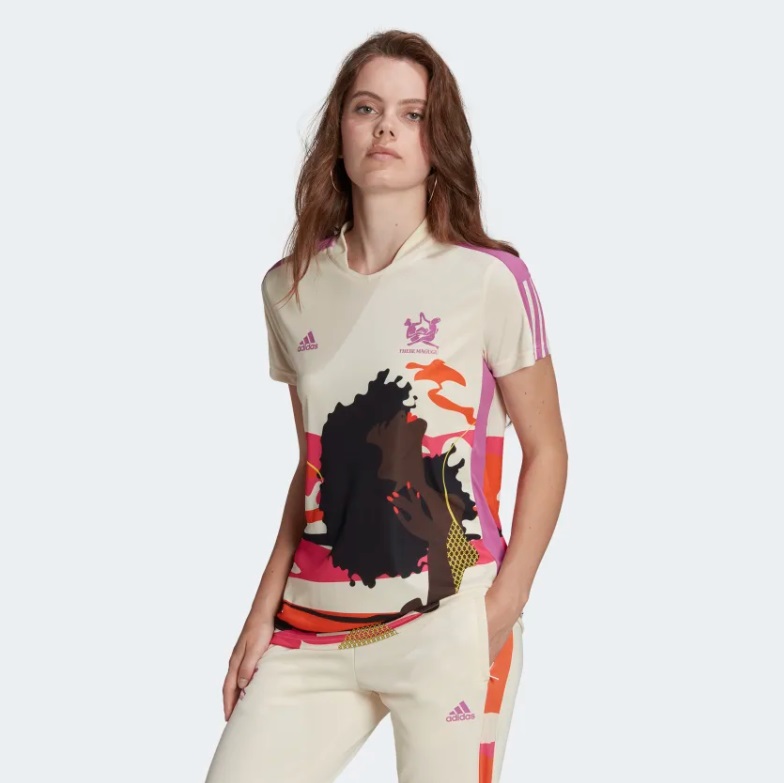 It's a normal cut t-shirt, with a ribbed V-neckline. It is made with recycled polyester, to reduce the damage to the environment that the production of shirts produces. It is perfect for all kinds of workouts, as it provides freedom and wicks away moisture. On the official Adidas website, its value is $60. It has no discounts or promotions.
Adidas Primeblue SST Track Jacket
The Adidas Tracksuit Jacket is another great women's workout outfit. It is designed with details of the brand's classic style, in black with white details. It is quite comfortable and light, in any of the sizes in which it is available. Best of all is the versatility it offers. You can use it for training or casual outings.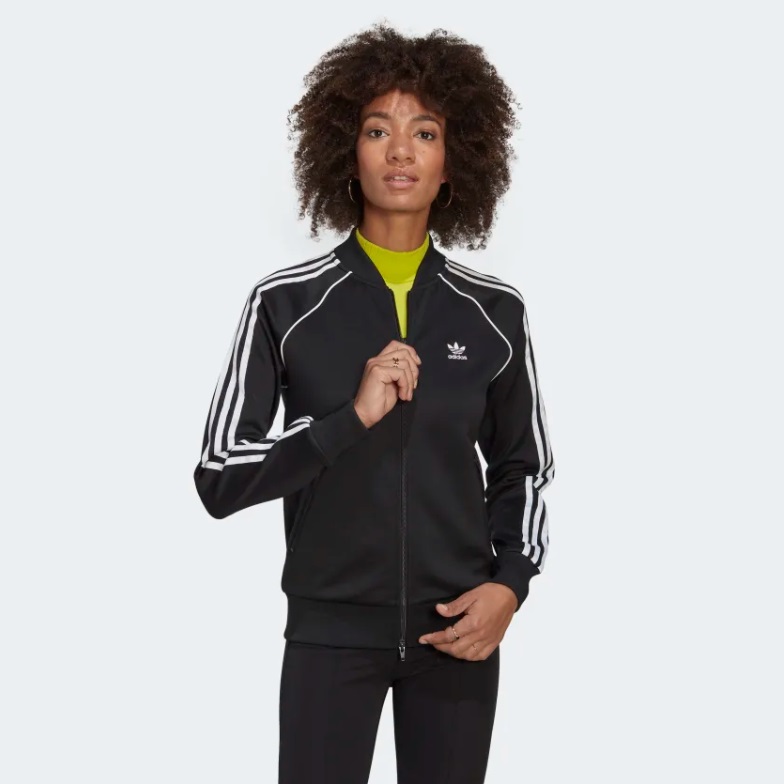 This normal-cut garment is made with recycled plastic waste. Uses cotton, polyester, and elastane interlock. It is a normal cut, with a full zipper. It also has zippered side pockets. A jacket requires warm washing in a washing machine. Also, with mild detergent. Its current cost is $75.
Adidas Thebe Magugu Tiro Track Pants
We return to another sports garment that emerged from the collaboration of Adidas with Thebe Magugu. In this case, it is a pair of sports sweatpants for women. They have an ecru tint color, with an original design that seeks to express optimism creatively. They provide comfort and freedom, to be able to practice sports and exercise without any problem.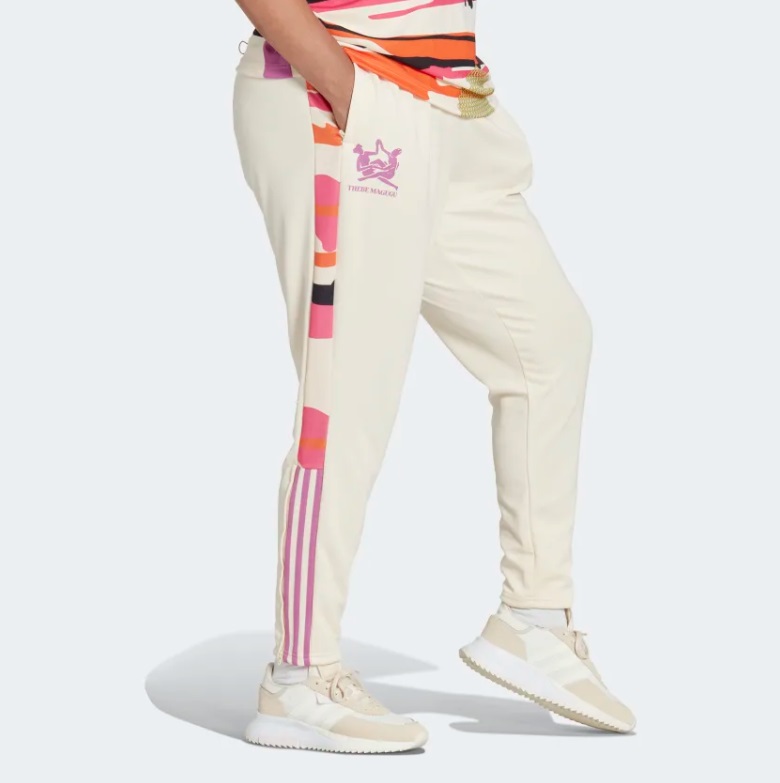 Made from recycled polyester, have a regular cut, with an elastic waist with a drawstring, to fit women of different sizes. They have zippered side pockets and ankle zippers. Without a doubt, it is an excellent option to train with style. Adidas sells these sweatpants for $55.
Thebe Magugu Tee Dress
Finally, we have to talk about the soft and flowing plus-size dress designed by Thebe Magugu. It has a similar design to her previous garments, where she seeks to represent female self-expression and liberation. Besides, it's a  sports garment that is used for training, but it also adapts to other situations. You can wear it at home or on casual outings.
The dress is loose-fitting with a round neckline to provide greater comfort while keeping the body cool. Made with cotton and elastane, supports the Better Cotton ecological initiative. It is ecru dye color, with lateral openings. It is one of the best options available in the Adidas women's catalog, for quality and price, and costs $60.