Valentine's Day is a special day that is celebrated with everyone. From the little ones to the largest feel the magic of this romantic day for couples, friends, family, and pets. That is why Crocs has not taken long to include in its catalog web a design designed for the smallest of the house. With its usual features: Comfortable, unique, and highly striking.
In Look At The Square (LATSQ) we talk about the Kids' Classic Lined Elevated Sweethearts Clog that you will not find on Amazon or Walmart. This catapults the crocodile store to popularity in several cities in the United States that are preparing for the long-awaited date. And a few days before the long-awaited day, it threatens to run out quickly due to its fantastic features.

Crocs Kids' Classic Lined Elevated Sweethearts Clog
If you are looking for clogs for children that differ from the rest, within the Crocs catalog you can find them. In this case, these bring for you the Kids' Classic Lined Elevated Sweethearts Clog model. They are sandals with a style that represents love and friendship in a brilliant way, so that they stand out easily anywhere.
The Kids' Classic Lined Elevated Sweethearts Clog model from Crocs has a classic composition to offer foot comfort. Therefore, they are comfortable to wear, with a soft texture and well-ventilated structure. In addition to this, this model of sandals is quite safe to use, so your son or daughter can go out and play with them on, without any problem.
Unique and brilliant design
This is a model of Crocs clogs that stands out at first glance, for the bright style it has around its entire structure. They have a splendid print with many references to Valentine's Day, which give a unique design to the sandals. Thanks to this, this footwear can be combined in a wide variety of ways.
And best of all, thanks to the structure they have, these clogs do not lose their shine easily. Especially, if you make sure to clean them from time to time, so that they do not accumulate dust or dirt. Of the rest, these do not degrade in a simple way and can last the passage of time without many problems.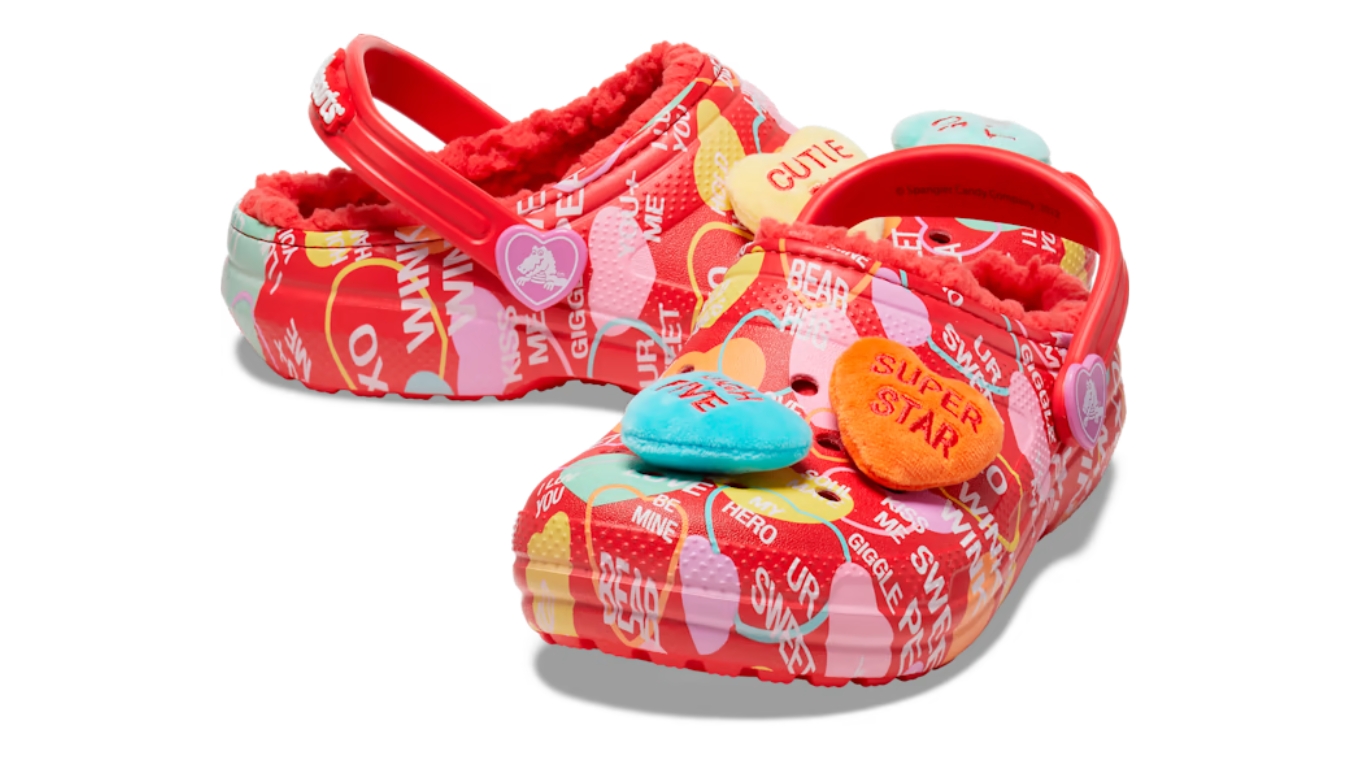 Equipped with Jibbitz amulets
To complement the unique and bright design of the clogs, these are also adorned with Jibbitz charms. Such accessories have the same style as the rest of the sandals. That is, they are amulets with a Valentine's Day design that looks splendidly on top of the sandals.
It should also be mentioned that these Jibbitz amulets can be easily replaced. So you have the option to enter the extensive collection that Crocs has available on its official website. So you can give different styles to the clogs, without having to make a great effort.
Basic Care Tips
Use a soft cell brush to clean your upper and lower structure.
Then, dip the clogs inside a bowl of soap and warm water.
Reuse the brush to remove the rest of the accumulated dirt.
Finally, let them dry in a cool space, without direct contact with the sun.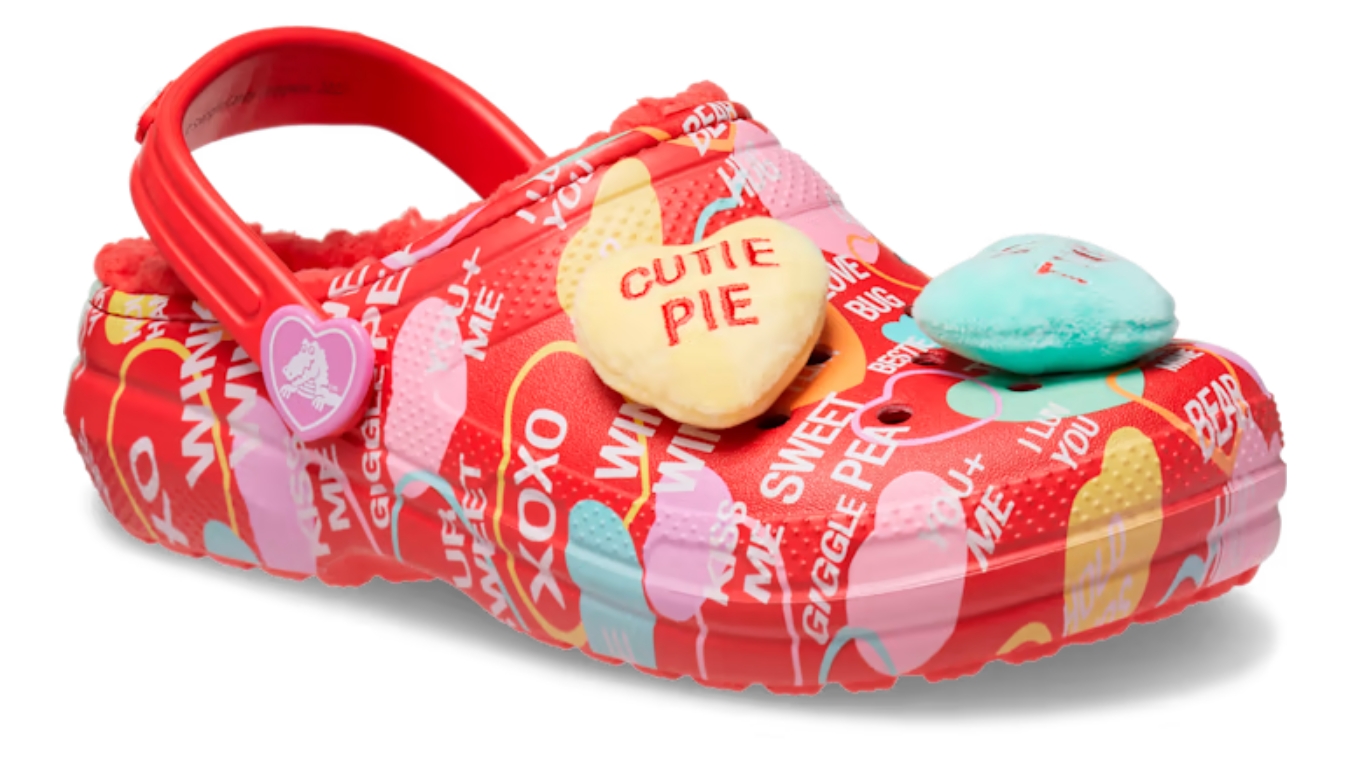 Crocs Kids' Classic Lined Elevated Sweethearts Clog Price
Currently, you have the option of purchasing the Kids' Classic Lined Elevated Sweethearts Clog model from the official Crocs website. This unique style children's shoe is available for an economical price of only $49.99. Thanks to the cost of these clogs, you can receive them at the doors of your home for free.