The famous lifestyle care expert comes to Skechers with a collaboration that is a must-have for any outfit, offering comfort and style. The Martha Stewarts x Skechers Plateau is a model with a cushioned sole to avoid any discomfort and be able to pass on any surface without suffering damage. They give anyone height, styling the way their legs look, and their versatile colors go well with everyone's wardrobe.
Their exterior easily withstands any accident that may happen, whether it's water spills or bumps on the road, thanks to the fact that they are made with durable leather. In addition, their flexibility allows them to adapt to the movement of the foot, giving even more ease of movement, and avoiding fatigue and pain. They are at an incredible price, which also being found in all sizes makes them accessible to a large audience.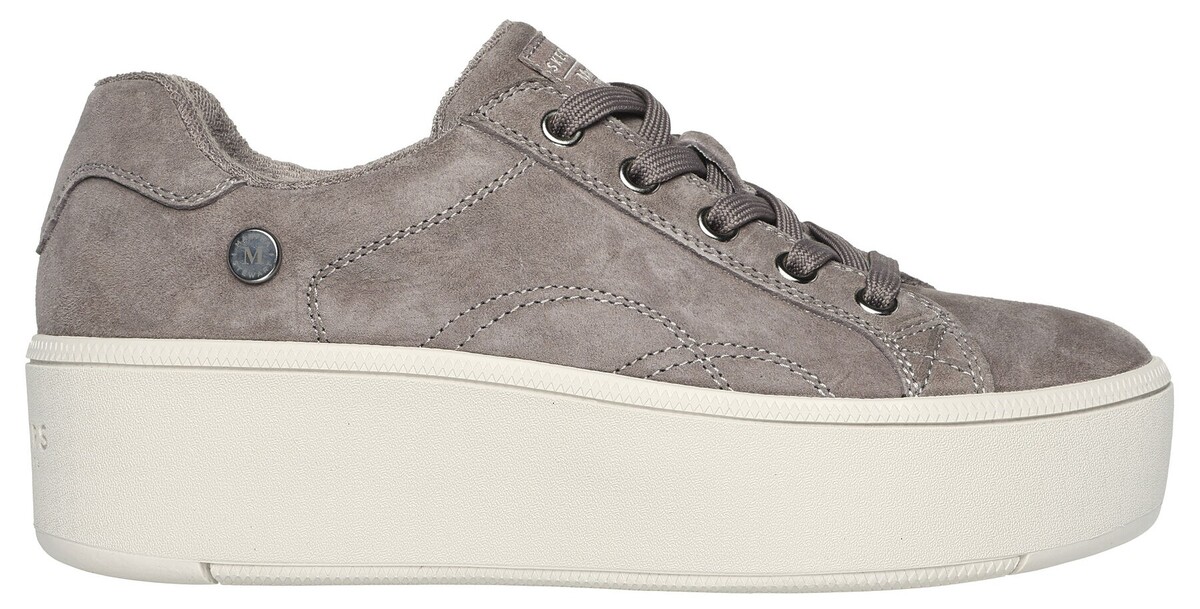 The Martha Stewart x Skechers Plateau Shoes
Skechers continues to innovate and think about the comfort of its female audience with this new footwear. This is the Martha Stewart x Skechers Plateau model, platform boots that offer spectacular support on the feet. This way, you can have optimized cushioning when walking.
The Martha Stewart x Skechers Plateau model also stands out for the way it is designed. It is a fashionable shoe that will add style and height to all your outfits. This way you can have a pleasant user experience in any environment, no matter what situation you are in.
Platform boots with the essence of Martha Stewart
This footwear designed by Martha Stewart has a unique style and an innovative essence that separates it from other models. They are a statement of style and sophistication, drawing inspiration from the personality of the famous lifestyle expert. Thanks to this, the boots mix fashion with functionality in a spectacular way.
The platform composition of this shoe will allow you to stand out anywhere, with added height. In addition, its elements of elegance in the design will give you many possibilities to combine this footwear. For these reasons, these boots are a guarantee of style and quality in every way.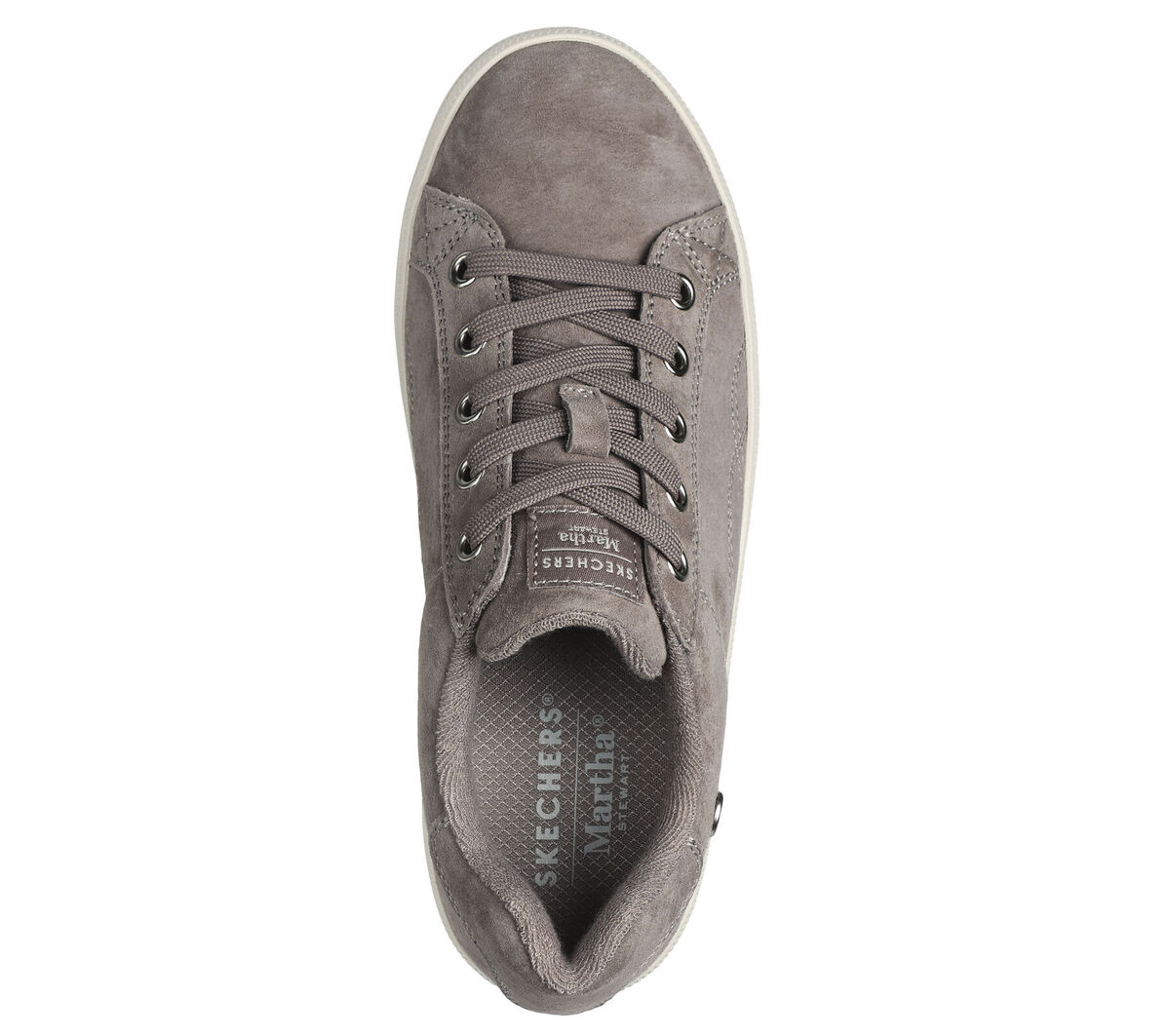 Platform boots with cushioned insole
Martha Stewart's unique style isn't the only reason these boots are so popular these days. They also feature classic Skechers elements to ensure a comfortable and safe wearing experience. In particular, because they have a cushioned insole to provide exceptional support for the feet.
The cushioned footbed of the boots will help you walk with an unmatched feeling of comfort, no matter where you are. This ensures that the shoes will be suitable for you to wear for long periods of time.
Platform boots with flexible soles
Another of the most relevant qualities of this Skechers shoe is the versatile traction sole it has. This is a key element for the boots to naturally adapt to your walking movements. In this way, you will be able to have an optimal grip during your long walks on any surface.
The flexible sole of the shoes reduces fatigue levels and the risk of accidents when walking. As a result, you won't have to sacrifice your style to stay safe when leaving the house. This will help you feel more confident in yourself, as you will be dressing fashionably at all times.
Martha Stewart x Skechers Plateau details
They have a leather workmanship on the upper part, with several details in the seam area.
It is a women's shoe that you can buy in dark taupe and black, to suit your style.
They have a 2-inch platform midsole that does not reduce stability when walking.
They have a structure that offers good ventilation, to keep your feet cool.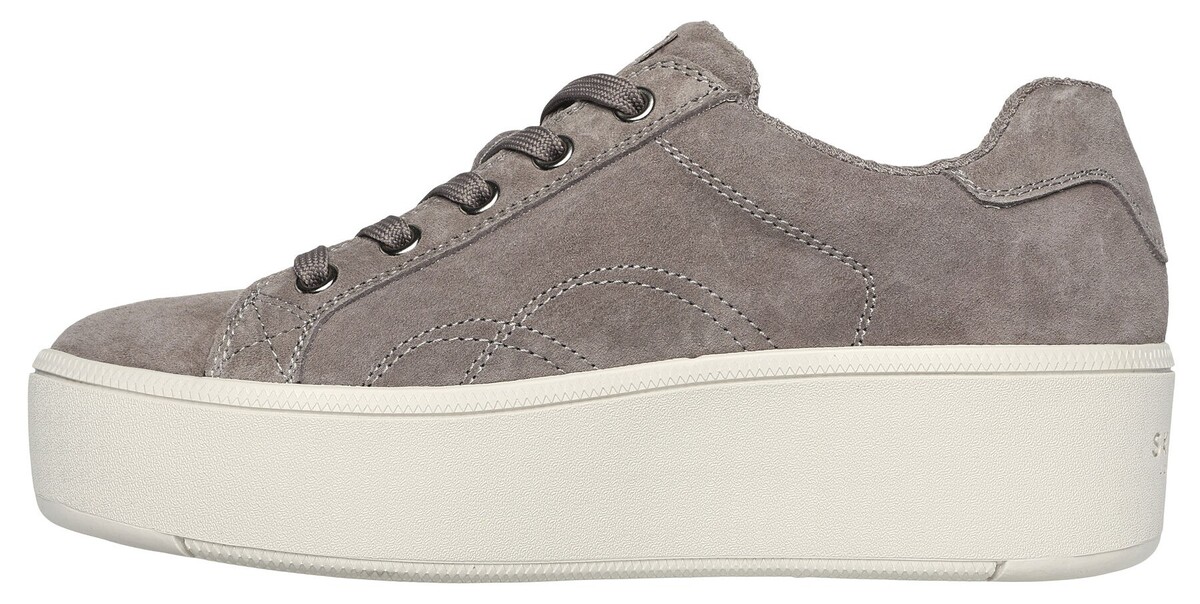 Martha Stewart x Skechers Plateau Model price
In case the Martha Stewart x Skechers Plateau model has captured your attention, you can buy them online. You just need to go to the official Skechers website and pay $75.00 or $18.75 in 4 monthly installments. Like other models in the catalog, these platform boots qualify for promo code FALL25.