One of the largest fast food franchises in the world now comes to the Crocs catalog with a collection of 4 models of clogs, one more colorful than the other. Favorite McDonald's characters personalize each classic clog, with the specific characteristics of Ronald McDonald, Hamburglar, Birdie and Grimace, paying homage to one of the best eras of the franchise in the entire United States.
The collection includes everything, including all the Jibbitz of each of the characters to take each of the classic models one level further. Plus, this collaboration has something for those who prefer Cozzzy sandals, being even more comfortable and plush on the inside to give everyone alternatives.
McDonald's x Crocs Hamburglar Classic Clog
To move in a comfortable and stealthy way, the McDonald's x Crocs Hamburglar Classic Clog is an excellent option. This is a shoe that pays homage to Hamburglar, with a black and white striped design. In addition, it has Jibbitz charms of the character to enhance the aesthetics of the sandals.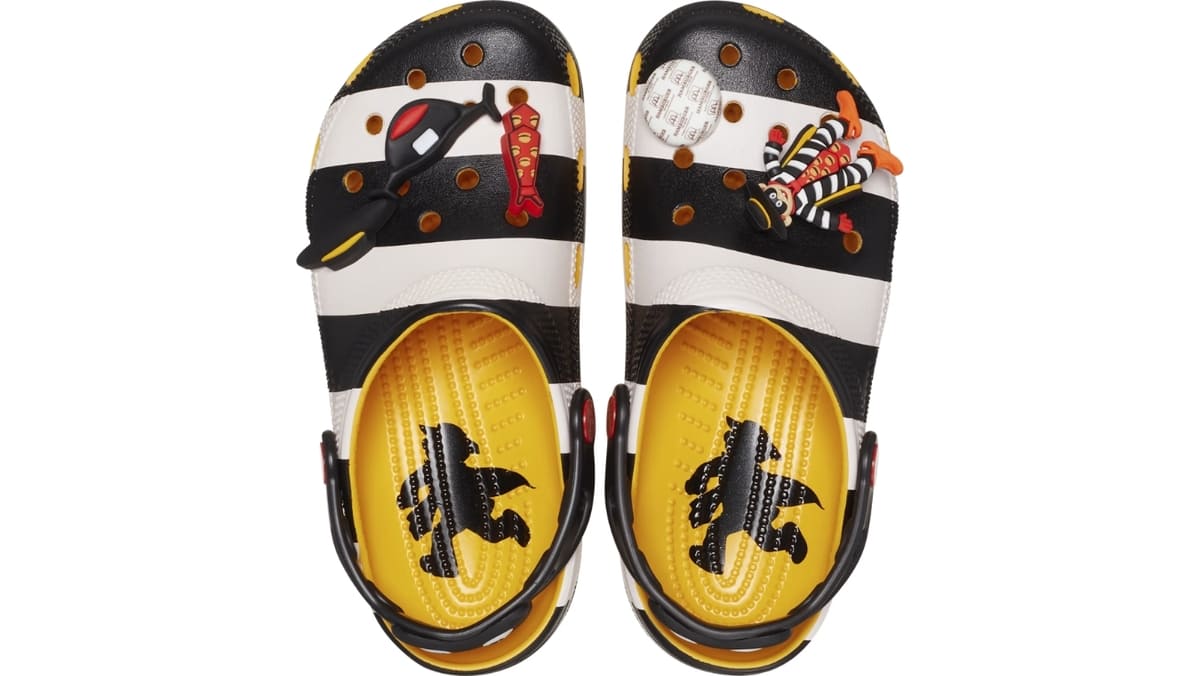 On the other hand, it must be mentioned that this is a shoe with good quality construction. They have a light and ventilated structure to keep your feet comfortable at all times. And as far as its price is concerned, you will only have to pay $75.00 to purchase the McDonald's x Crocs Hamburglar Classic Clog.
McDonald's x Crocs Classic Clog
Lovers of McDonald's original design also have options to walk in style. The McDonald's x Crocs classic clog is a model made with the brand's traditional colors and elements. These include Jibbitz charms with different designs, so you can personalize the clogs any way you prefer.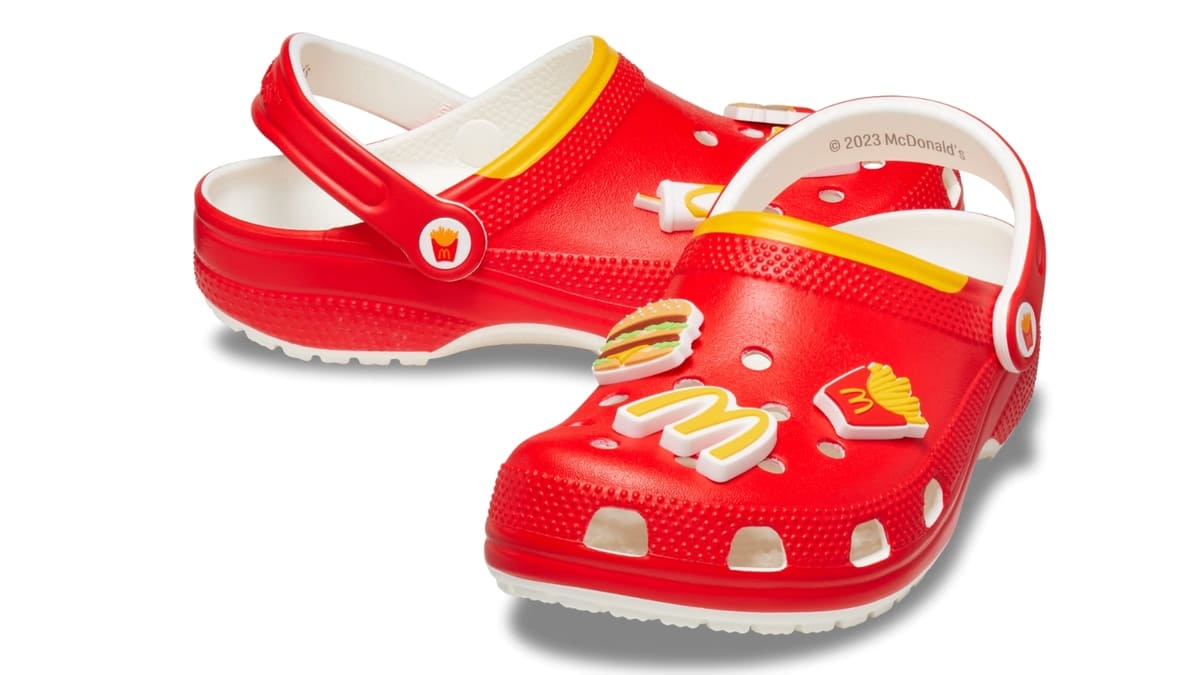 The composition of this footwear is also a quality to take into account. In particular, because they can adapt to different environments with ease. They keep your feet dry, fresh and protected from all bacteria in the environment. You can buy the McDonald's x Crocs classic clog for a price of $70.00.
McDonald's x Crocs Birdie Classic Clog
For Birdie fans, Crocs also has a model that pays tribute to the iconic character. The McDonald's x Crocs Birdie classic clog is designed in yellow and pink, to easily stand out and attract attention. It features Jibbitz charms and a traditional design to offer comfort on your feet.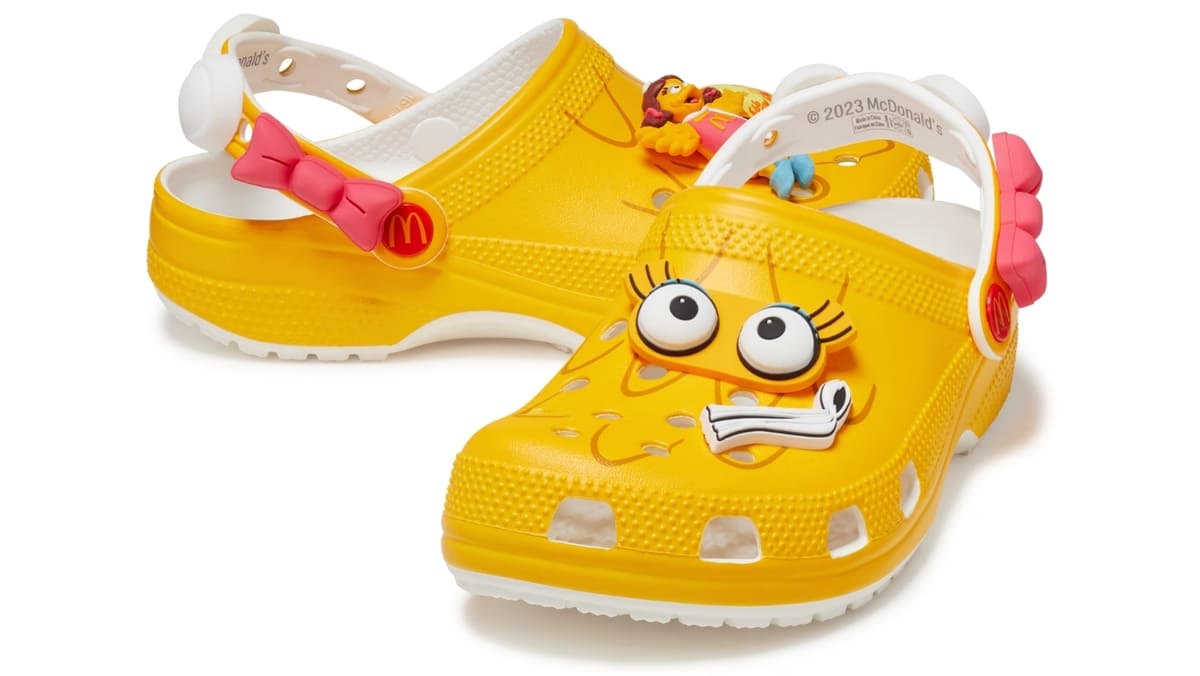 Due to the way they are made, these clogs can keep your feet cool at all times. They also provide security through the pivoting straps in the rear area. To purchase the classic McDonald's x Crocs Birdie clog, you will only have to pay $75.00 or $18.75 in 4 monthly installments with the Afterpay option.
McDonald's x Crocs Grimace Cozzzy Sandals
The McDonald's x Crocs Grimace Cozzzy sandals are a more colorful and comfortable option that is worth considering. These sandals are lined with synthetic fur to provide warm protection when walking. In this way, you will be able to combat the cold efficiently and maintain a pleasant sensation in your feet.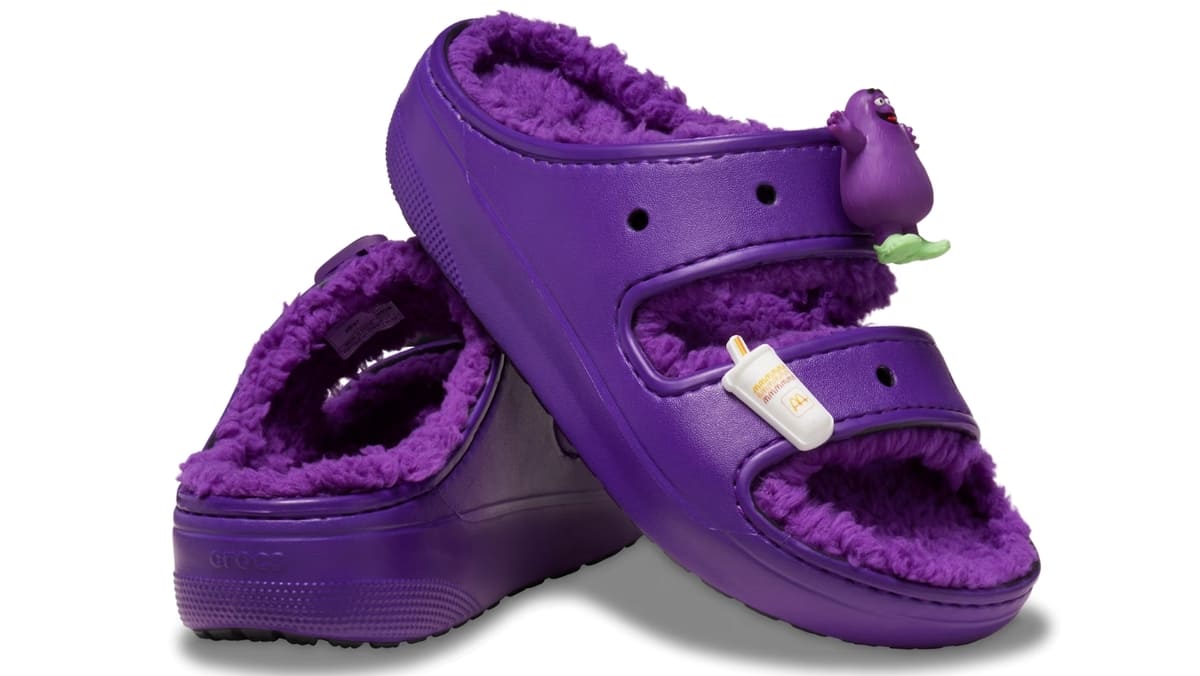 And to walk with greater comfort, these sandals are equipped with a Croslite foam insole. As a result, you will not feel any pressure when walking on all types of surfaces.
Like the other models mentioned above, the McDonald's x Crocs Grimace Cozzzy sandals come with Jibbitz charms. This way you will have the option to change the appearance of the footwear to achieve a different aesthetic. By just paying $70.00 you can get these clogs, which have free shipping.