IKEA and Costco are not two great competitors just because, and more than an extremely extensive catalog that reaches all parts of the United States, think about the comfort, style, and versatility of their products. But the experts of Look At The Square (LATSQ) found the Gemma Fabric Sectional in the Costco catalog, a giant sofa that almost unseats the Swedish store because it is now at a discount.
And you might think it's too much for one room, but the franchise always finds a way to make their products functional and very comfortable no matter their size. As we have seen before with its orthopedic beds, vibrating armchairs, and much more. This January begins more familiar and comfortable than ever.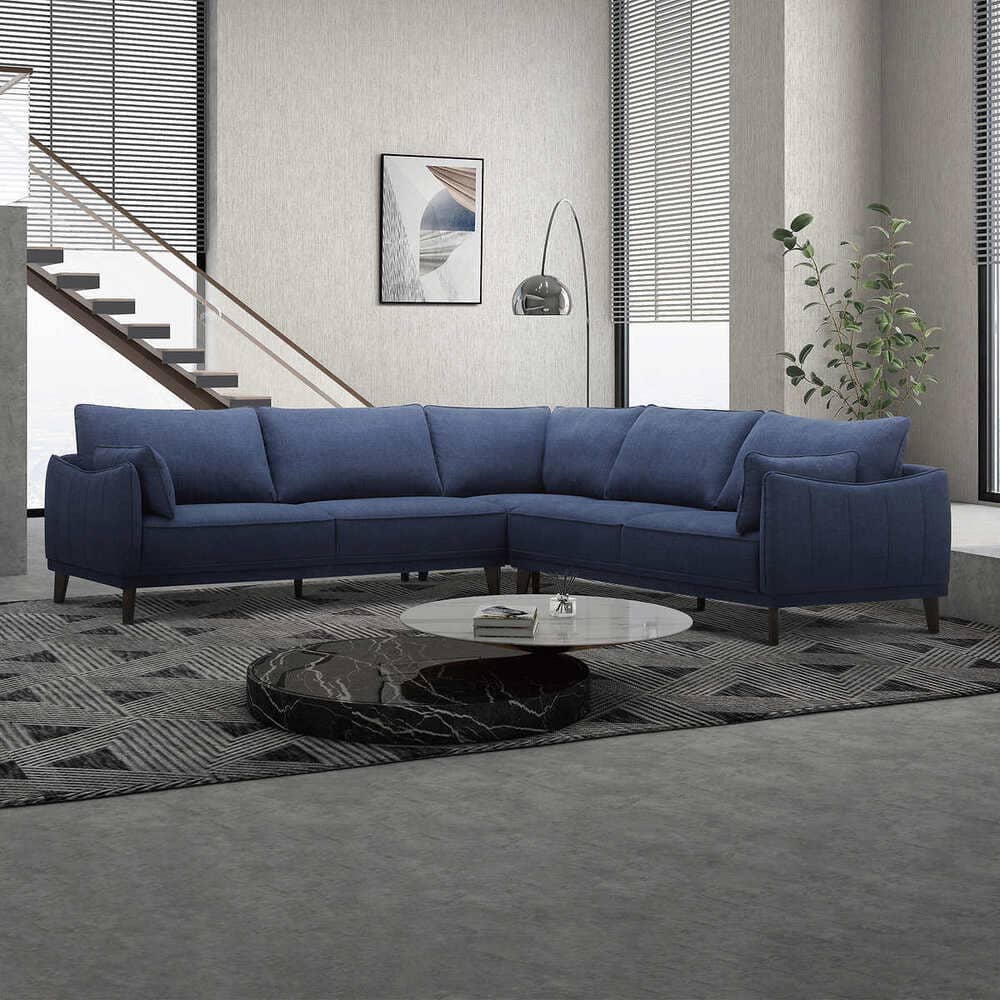 Costco Gemma Fabric Sectional
It is a giant-size sofa for 4 or more people, which is composed of 3 pieces of the same style. The Gemma Fabric Sectional model is one of the most comfortable pieces of furniture in the Costco catalog, due to the texture of its seats and the materials it uses. Therefore, you can sit or lie down and relax indoors.
It is also important to note that this is an easy-maintenance product, which can be kept in good condition for many years. On the other hand, Gemma Fabric Sectional fits better within the living room of a house, because of its large size. However, you can order it the way you prefer to save more space.
A piece of furniture for all styles
The most important thing about this Costco product is that it can fit naturally into any decorative style. This is due to its minimalist design it has, which looks good in different interior spaces. Therefore, you will not have to worry much about the way in which the sofa will integrate with the other accessories you have in your home.
In the same way, this is a product that you can send to upholstery in a different way in the future. However, you should keep in mind that it uses a high-quality fabric that is quite pleasant to the touch.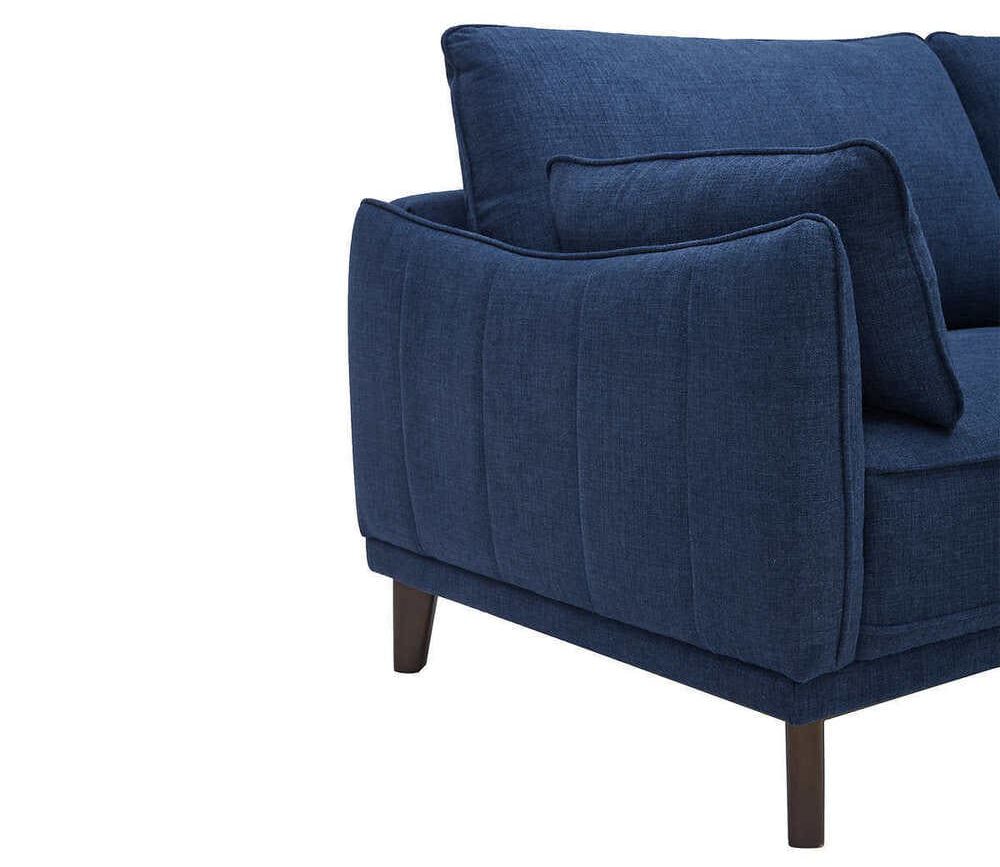 Durable construction product
This Costco home product uses polyester and nylon in its overall composition. However, it also uses foam on the seats and features solid wood legs. Therefore, it is a piece of furniture of great resistance that can be part of your home for many years, even decades.
So, with the purchase of this product, you make sure to complete an important part of the decoration of your house. So you can focus on other less essential, but equally important, elements.
Why is this Costco furniture a must-have?
Complemented by 2 splendid pillows for arms.
Sinuous springs in the shape of S for a pleasant suspension.
Can support up to 300 pounds per seat, without suffering damage to its structure.
Its exact measurements have been the following: 112.9 x 112.9 x 34.2 inches.
It's a sofa that can be cleaned with a vacuum cleaner and a clean, damp and soft white cloth.
It has a symmetrical orientation that facilitates the decoration of the furniture inside the house.

Costco Gemma Fabric Sectional Price
Today, Costco's Gemma Fabric Sectional model is available at an offer price on the official website. Therefore, you can save up to $900 with the purchase of this product. That is, its original value of $2,399.99 is reduced to $1,499.99.  The price of the product includes shipping, handling and installation of the product inside your home.