Few fashion companies, whether shoes or apparel, have the creative power of Crocs. This United States. company, based in Broomfield, is popular around the world for its clogs. Although in its beginnings they only opted for a classic resin model with its famous holes, nowadays they have an endless number of models of all styles.
Another characteristic of Crocs when designing their clogs is the collaboration with other companies of any kind. We have seen clogs from Coca Cola, Marvel, Disney, etc. However, Crocs' latest collaboration has been with one of the most worldwide known fashion companies for its jeans. Undoubtedly it is Levi's. This collaboration has managed to go around the world in a very short time and from Look At The Square (LATSQ) we think it will be a trend next autumn as it combines with many styles.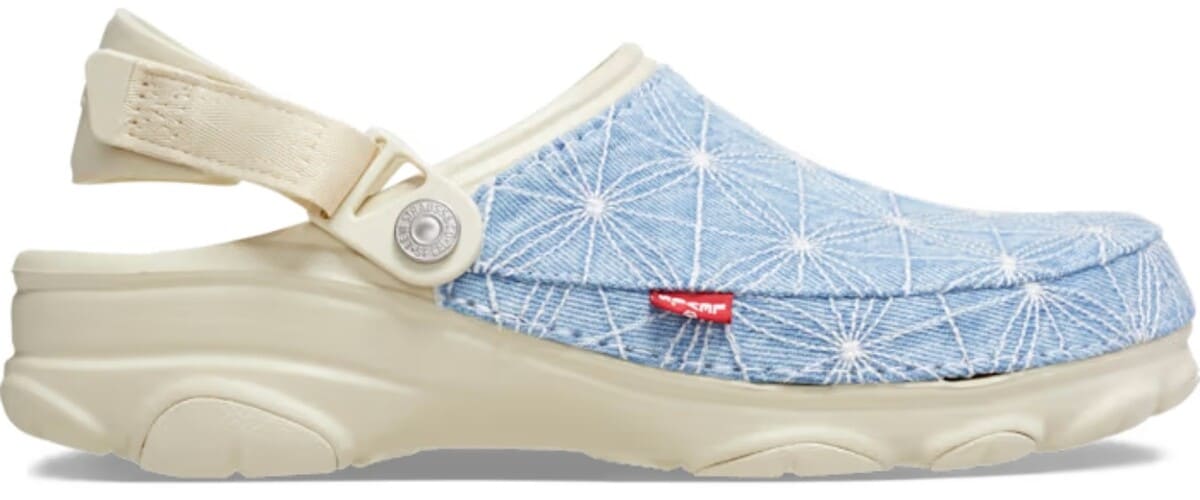 Levi's X Crocs All Terrain Clog
With a design that catches the eye at a glance, the Levi's X Crocs All Terrain Clog model is a good choice for a stylish dress. These are clogs for men and women who have off-road use. Therefore, they adapt easily to different activities both inside and outside the home.
On the other hand, we must also highlight the composition and structure of the Levi's X Crocs All Terrain Clog model. This is a shoe that provides comfort for long periods, by keeping the feet cool and protected. Best of all, clogs can be kept in good condition for a long time.
Clogs with Sashiko stitching
Like other models of traditional clogs, this Crocs shoe has a design with a Croslite foam upper. However, this is adorned with Sashiko stitching for a more elegant aesthetic. In this way, they create a perfect balance between style and comfort.
Sashiko seams bring an artisanal touch to clogs since this is an ancient Japanese sewing technique. It has geometric and decorative patterns that attract attention and stand out easily. Thanks to this, they raise the quality of the clogs and allow them to be used with greater versatility.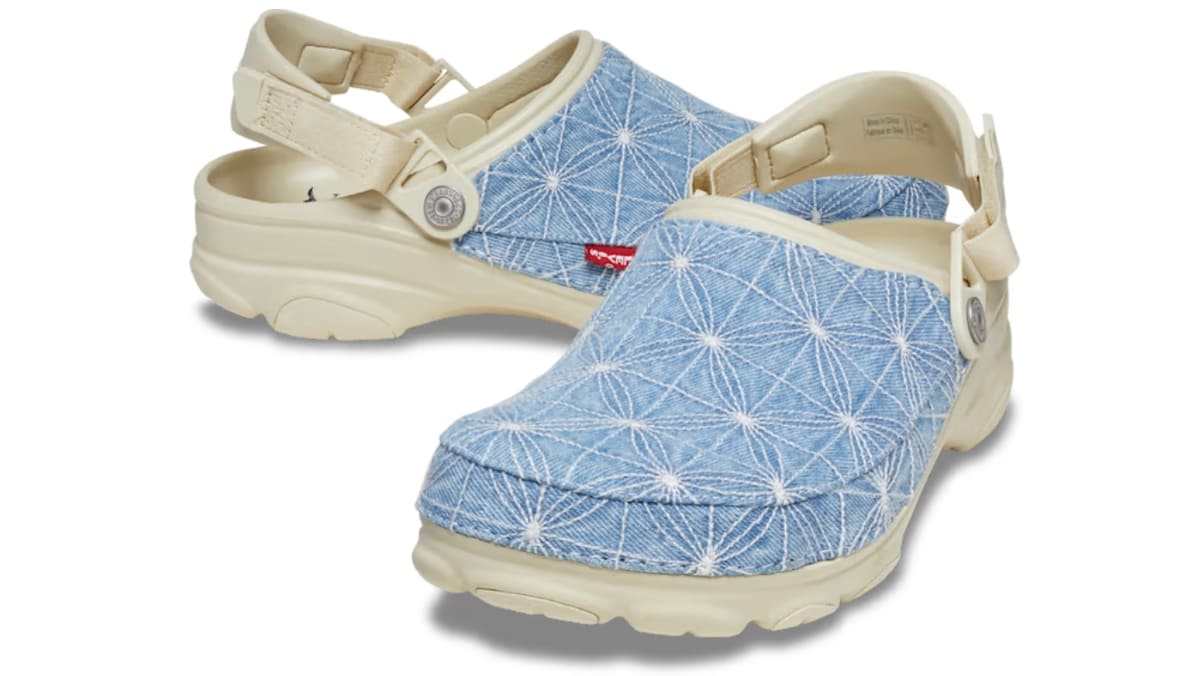 Clogs with resistant soles
To walk comfortably and safely on any surface, these Crocs clogs have highly resistant soles. These provide excellent traction and support when walking on different terrains. At the same time, they reduce the risk of accidents by preventing unwanted slips.
The sole of these clogs also allows to distribute the weight in a more balanced way. In this way, it is possible to relieve pressure in key areas of the foot, to achieve a more comfortable and healthy posture. As a result, clogs can be safely employed in all kinds of outdoor activities.
Key features of the Levi's X Crocs All Terrain Clog model
Includes Jibbitz amulets with collectible designs to customize the design of the clogs.
The upper part is covered with denim to provide greater protection for the feet.
They have adjustable straps in the heel area to offer more security and a more comfortable fit.
They have a quick-drying structure, which allows the clogs to be easily cleaned.
They have a design that provides good ventilation so that the feet are always cool.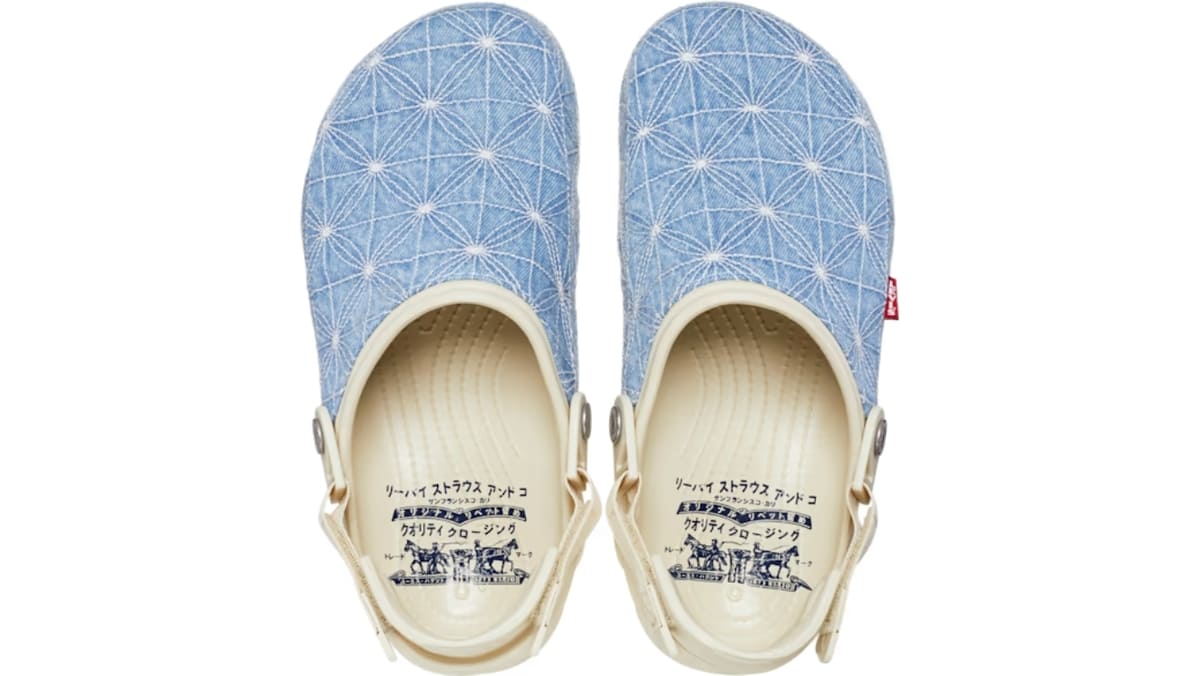 Levi's X Crocs All Terrain Clog price
The Levi's X Crocs All Terrain Clog model can be purchased from the virtual portal in a matter of minutes. On the official website of Crocs, this shoe is available for an affordable price of $85.00. They can also be paid in 4 monthly installments of $21.25. They have free shipping and extended warranty coverage for 90 days.