With a closed and flat design, the Dylan Burnished Clogs come to revolutionize everything we know about the most classic models that have always been of first choice in the Crocs web portal in the United States and many parts of the world. Not only do they stand out for being an ideal design for total control of walking, but for their appearance that imitates leather giving it a more traditional touch.
This type of style, believe it or not, has gained the acceptance of many, especially in this season where the colors of autumn are beginning to be seen even in models of clogs like these that you will not find in portals like Amazon or Walmart.

Crocs Dylan Burnished Clog
The Dylan Burnished Clog model from Crocs clogs imitates the appearance of leather for a more traditional design. Therefore, it is a shoe that represents a splendid alternative to the classic clogs of the brand. Best of all, they have a comfortable composition that allows them to be used for long periods.
In addition, these innovative clogs from Crocs have a design that can be combined with various styles of clothing. In this way, the Dylan Burnished Clog model can be used in various environments. Thanks to this, they are high-quality clogs with an optimized utility, so they can accompany the user for many years.
Crocs clogs with a pleasant sensation.
This shoe is an innovative and comfortable choice, for the composition it has. Especially because they have a deep heel that provides a better fit and greater support for the heel. This feature is especially beneficial for those who spend long hours standing or walking, as it reduces fatigue and stress.
Also, like all Crocs products, these clogs are known for their lightness and durability. Therefore, they are a versatile choice for both outdoor activities and daily use. At the same time, such design qualities help reduce the risk of injury when walking for prolonged periods or on uneven surfaces.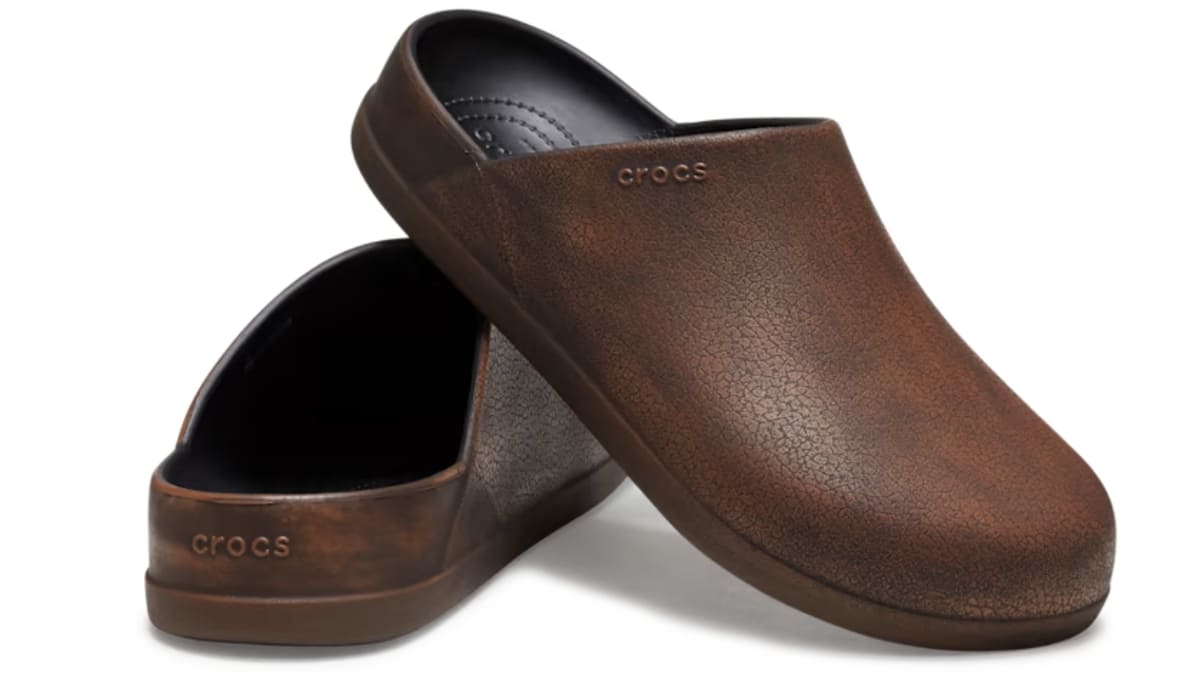 Crocs clogs with lightweight structure
These clogs are designed with a construction that minimizes weight, making them ideal for those who want a comfortable wearing experience. The lightweight structure not only reduces foot fatigue but also allows users to move with ease and agility.
They are designed to withstand daily wear and tear and are ideal for use in wet environments or rainy conditions. Therefore, the versatility of their composition makes them suitable for a wide range of activities and environments. Best of all, this is a shoe that does not require constant care to stay in good condition.
Relevant details of the model Dylan Burnished Clog
They are traditional-style clogs that are available in 2 different colors.
They have a flexible composition to adapt to feet of different textures, without many difficulties.
They are made with Croslite which extends their durability and gives them greater resistance.
They have a fresh structure that helps improve perspiration in the feet.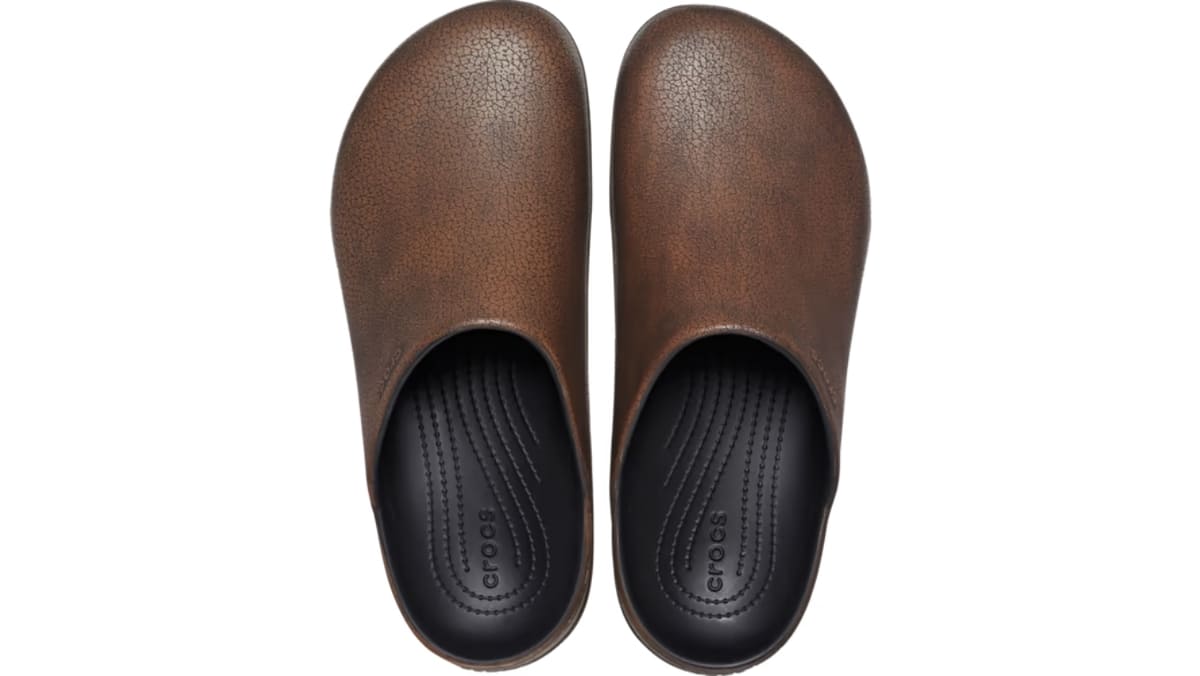 Crocs Dylan Burnished Clog Price
To buy the Dylan Burnished Clog model from Crocs, the best option is through the official website. This shoe is available on the digital portal for a reasonable price of $54.99. In addition, these can be purchased in 4 interest-free payments of $13.75. The clogs come with free shipping and a 90-day warranty.