There is no end to Crocs' creativity. Just when we thought we had seen it all in sneakers, the crocodile brand surprises us all with a clog model of the animated Shrek character. Unsurprisingly, in a matter of hours it had already gone viral in the United States and became a top trend on social networks such as Instagram or TikTok.
In fact, these green clogs that mimic the skin color of the Dreamworks ogre do not lack a single detail. In addition, as if that were not enough, they can be complemented with different Jibbitz so that you can customize them to your liking and take them to the next level. Be that as it may, Crocs has managed to be a trend once again and the sales of the Shrek model is being a success in sales for both men and women.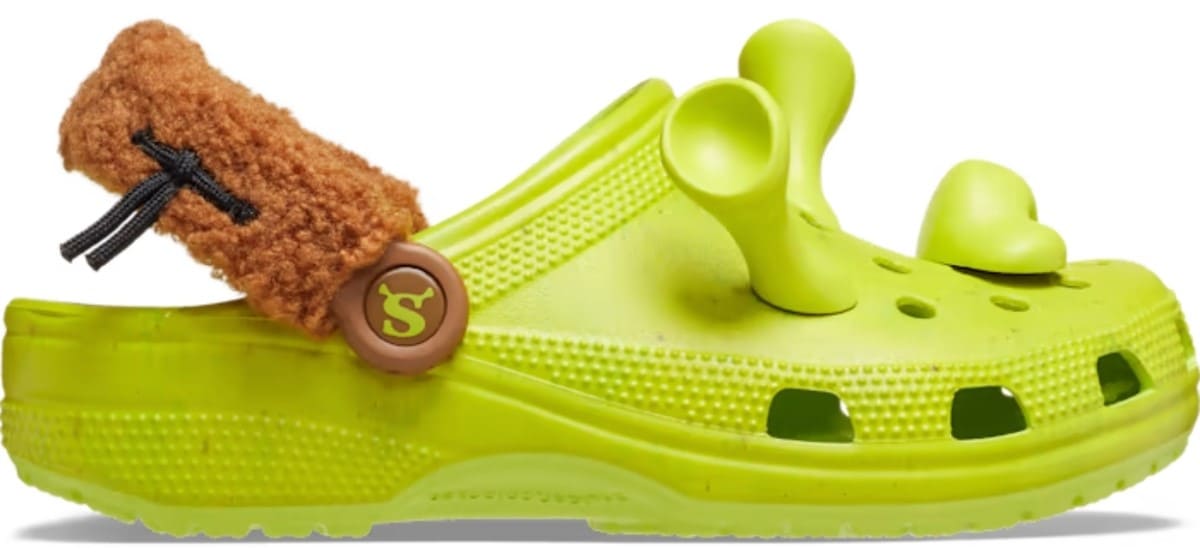 Crocs Classic DreamWorks Shrek Clog
Shrek lovers are in luck because Crocs has launched a clog model inspired by the famous green ogre. The Classic DreamWorks Shrek Clog model is a fun design shoe that catches the eye at a glance. In particular, for the way they recreate the renowned character with his nose, ears, and peculiar skin tone.
This clog is ideal for Shrek fans as it allows them to show their love for the cinema's most beloved ogre. In addition, the Classic DreamWorks Shrek Clog features a good-quality composition. It is a comfortable shoe that can be worn for long periods of time, without causing fatigue in the feet.
Shrek clogs with integrated ventilation
Shrek's clogs are a unique and fun interpretation of this fairytale character's iconic footwear. These clogs, inspired by the famous green ogre, are designed to provide comfort and style to those who wear them. The most striking feature of these clogs is their integrated ventilation system, which allows air to circulate around the feet.
In addition to their extravagant appearance, these clogs are functional and versatile. Its ergonomic design keeps feet cool and comfortable at all times, even on the hottest days. Thanks to this, this is a shoe that can be used in different environments and on several occasions.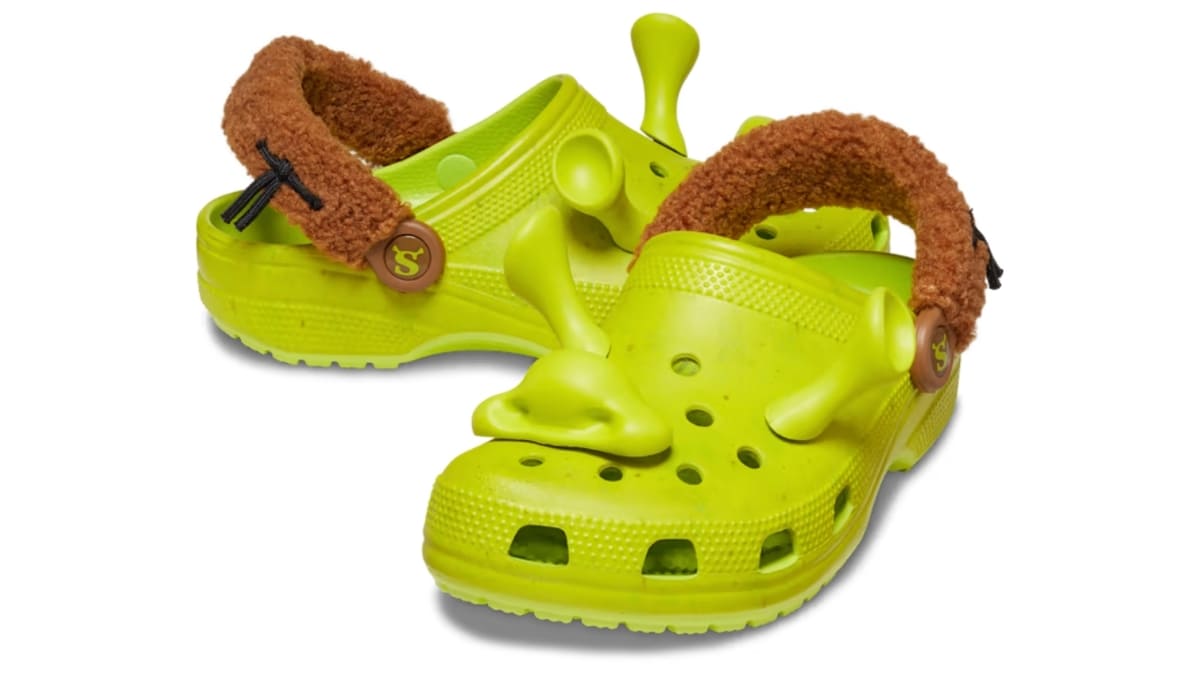 Shrek clogs of light composition
This Crocs model stands out for the way it is designed since it is quite light. In particular, because they are designed to offer a pleasant user experience throughout the day. Its lightweight composition makes walking comfortable and effortless, ideal for those who are constantly on the move during the day.
In addition to their comfort, these clogs are a style statement. They are easy to combine and adapt easily to different environments. Therefore, it is a shoe to wear at home, on the beach or on a casual walk.
Relevant qualities of the Classic DreamWorks Shrek Clog model
Pleasant structure that protects the feet at all times.
Lightweight and does not produce any pressure when walking on various terrains.
A water-resistant composition that allows it to adapt to different sites.
Integrated straps in the back, which optimize safety.
It is a shoe that can be customized with the Jibbitz amulets in the catalog.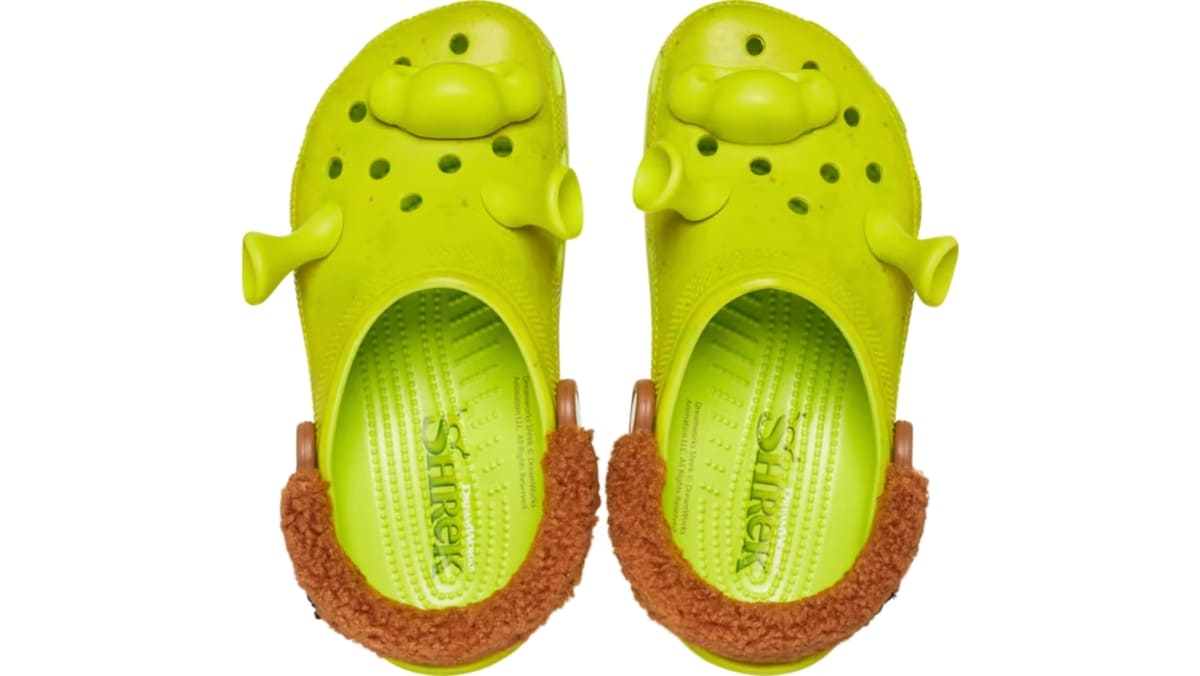 Crocs Classic DreamWorks Shrek Clog price
The Crocs Classic DreamWorks Shrek Clog model can be purchased from the official website, in a matter of minutes. This shoe has an affordable price of only $59.99. It can also be paid in 4 interest-free installments of $15.00, with Afterpay services. They have free shipping and warranty coverage that extends for a period of 90 days.