Skechers is a brand recognized for its prosperity and quality in the U.S. market. These continue to innovate so that you do not stop buying shoes that fit your needs. With its new Slip-ins style model, you can keep your feet protected and in complete well-being.
Like Nike or Adidas models, this shoe from Skechers comes in different styles. This will allow you to choose the one that best suits your tastes and preferences. In any case, these boots stand out for a great functionality that you will love. Today at Look At The Square (LATSQ) we will present you all the details of these shoes.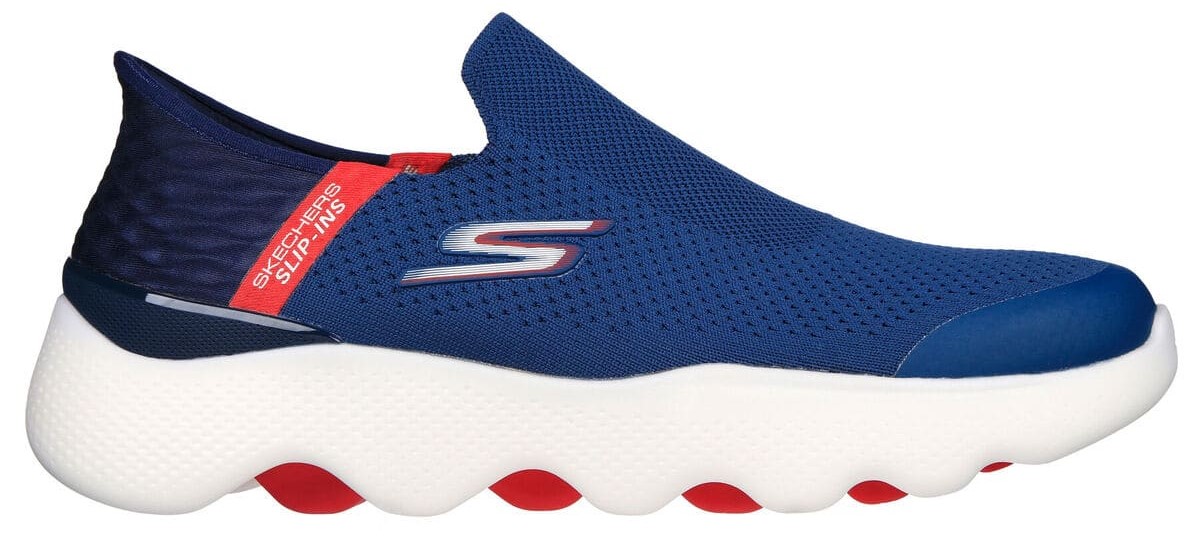 Skechers Slip-ins: GO WALK Massage Fit Current
Foot comfort is one of the top priorities when going for a walk. For that reason, Skechers seeks to please its male audience with the Slip-ins: GO WALK Massage Fit Current model. This is a sports-style shoe that offers comfort and versatility in the feet, because of the way it is designed.
Apart from that, the Slip-ins: GO WALK Massage Fit Current model from Skechers has a clever composition. Especially because it is designed with good materials and state-of-the-art technologies. In this way, these boots will help you be comfortable and prevent injuries in the process.
Shoes that mold to your feet and massage them
There are many reasons why these Skechers boots are popular right now. Especially, we must highlight the ergonomic composition they possess. They are shoes that adapt to the shape of your feet, to provide more comfort. At the same time, massage them while walking. This is because it has the following key details:
Massage Fit wave midsole
Heel Pillow Structure
Ortholite foam insole
High-apex elastic knit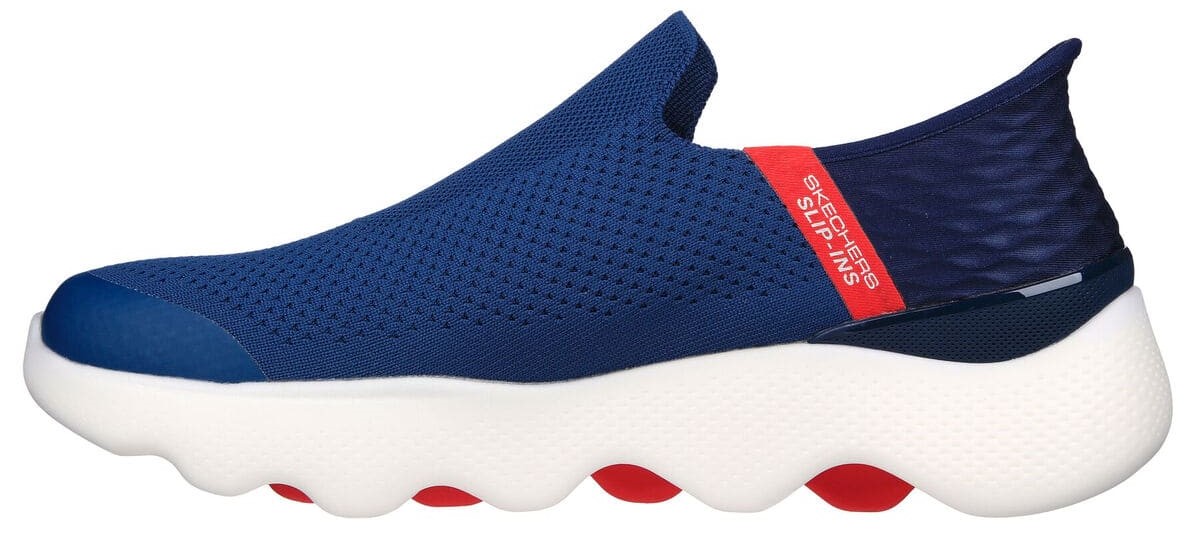 Designed to reduce impacts when walking
Among the most important qualities of this footwear, we must also highlight the midsole it has. This is padded and has a Hyper Burst design to be lighter and more responsive when walking. In addition, it comes with compressed spherical cells for higher performance.
Thanks to this design, the shoes can help you reduce impacts while walking. This will allow you to have more energy and completely eliminate the discomfort in your feet. In the long run, it's a quality that will help you be healthier.
Tips to combine them
They can look casual for any occasion with jeans and a neutral-tone shirt.
Using sweatpants and loose polo shirts you can get a sportier and more modern look.
Combine the sneakers with pants and a jacket of the same color, for a monochromatic style.
White or beige pants can help create a rather attractive contrast with boots.
Use accessories of the same tone as footwear to complement your clothing and look better.
With leather or suede jackets you can create a mix of textures that give you a unique look.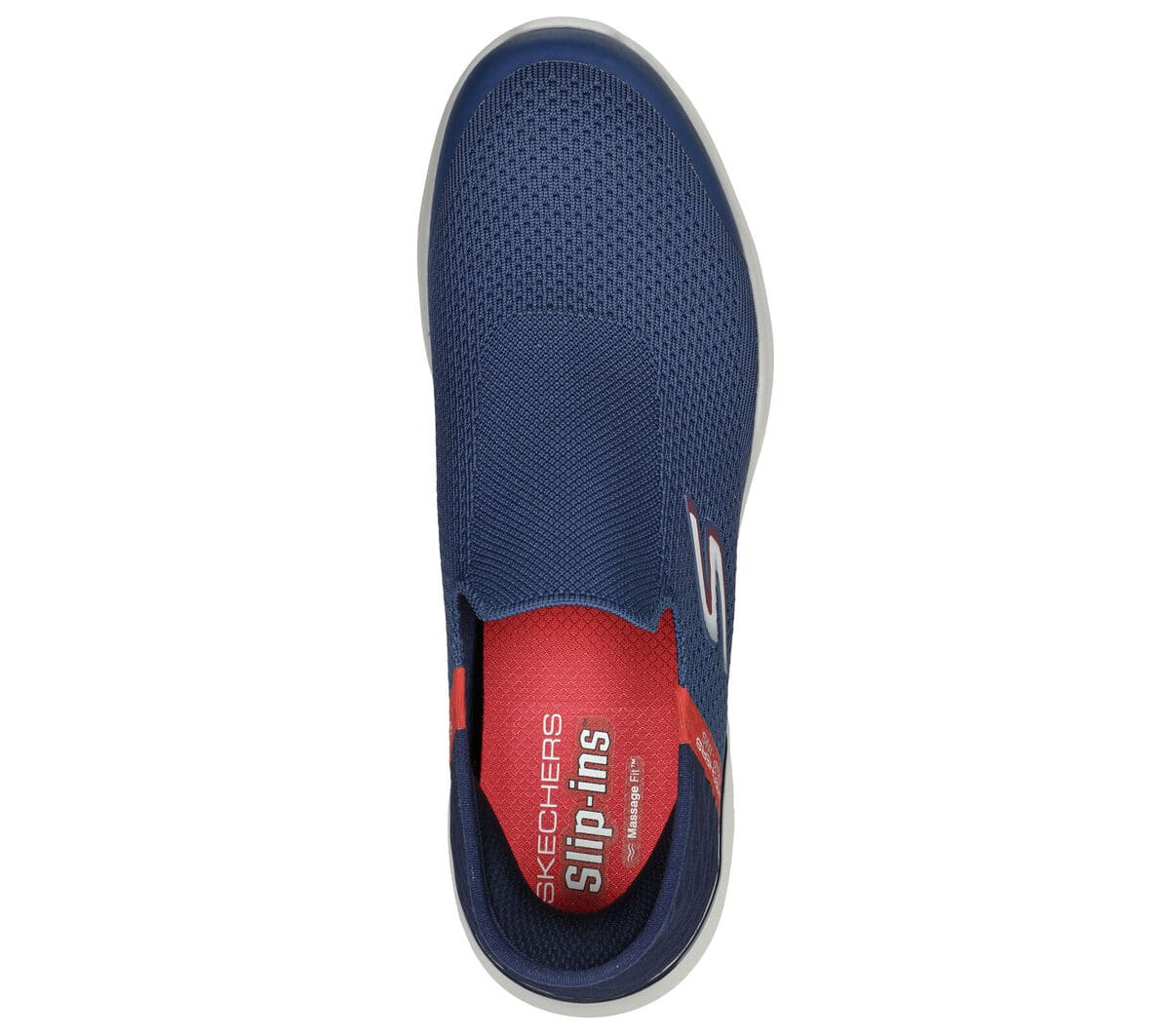 Skechers Slip-ins: GO WALK Massage Fit Current price
Interested in adding the Slip-ins: GO WALK Massage Fit Current model to your collection? The ideal is to buy them from the official website. This shoe is available for an affordable price of only $109.00 in any of its colors. With the Afterpay payment method, you can purchase these boots in 4 monthly installments of $27.25.