You have forgotten to do laundry and you have to go to your job in the United States. All week you have had to dry it using an iron because the sun is covered by clouds. This takes up a lot of your time, gives you more work than usual, and can increase your electricity bill How can you get your clothes to dry fast without doing much?
The best alternative is to use the new appliance that Target has for you. It is no longer necessary to continue suffering trying to dry clothes when you need them quickly. Together with HOMCOM, you will be able to enjoy a fast, efficient, durable, compact, and powerful clothes dryer.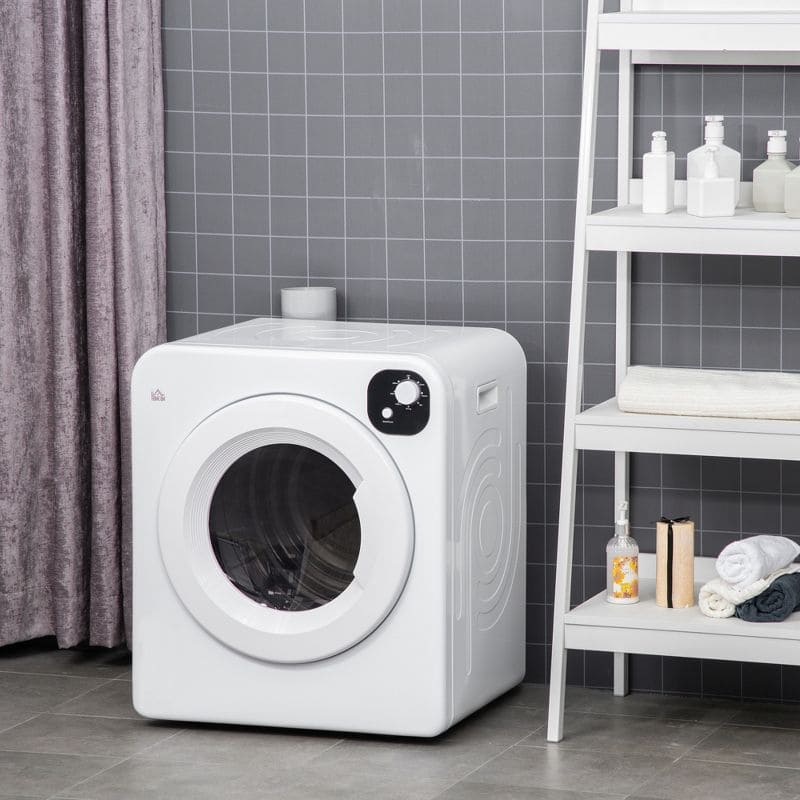 Target HOMCOM Compact Laundry Dryer Machine
If on rainy days you need your clothes to be dry, then you need the HOMCOM Compact Laundry Dryer Machine. This dryer can do that task no matter what type of clothes you have. To do this, it has 7 modes to configure it and adapt to the texture of your clothes.
If you live in an apartment or in a small house, then it will not be a problem, since its size is very compact and fits almost anywhere. You can do the installation the way you want, either independently, stacked or mounted on the wall. As for the sterilization of clothes, you will have excellent results.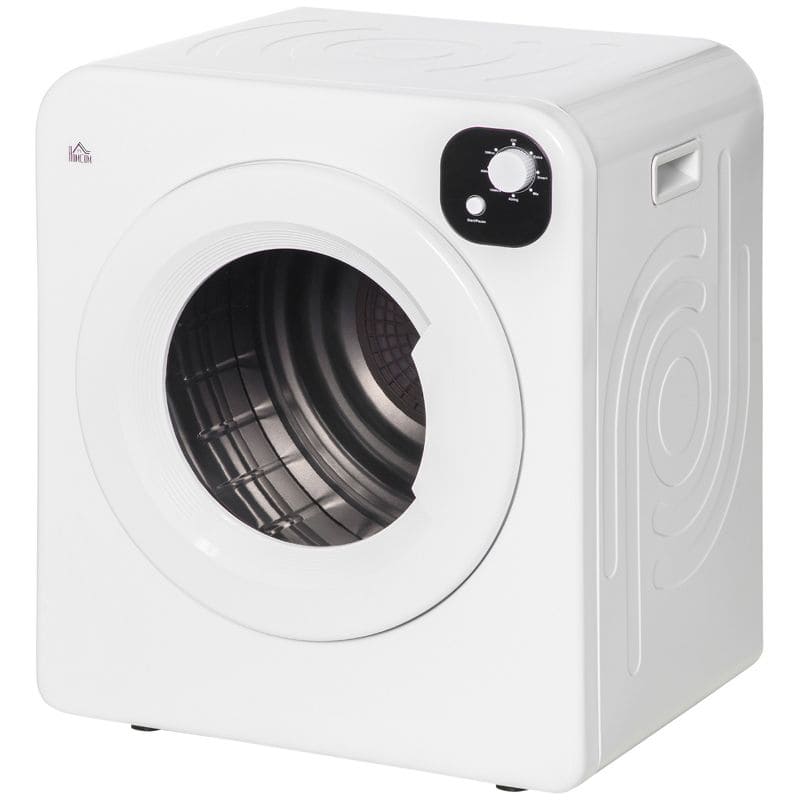 Characteristics
Drying modes: it has a total of 7 modalities to dry clothes. First, we have the 3-stroke modes, which are 30 minutes, 90 minutes, and 150 minutes, which serve different amounts of clothing and materials. Then, there's the extra mode, which uses a temperature of 140°F for 160 minutes. Smart mode, which uses 140° F for 100 minutes. We also find the mixed, which for 47 minutes uses a temperature of 131° F. Finally, there is the aeration, which works for 100 minutes at 77° F.
Ways of installation: by means of support, which you can buy in any hardware store, you can make the mount of this on the wall. You also have the option to stack it on top of the washing machine. And the normal one, which is by placing it on the ground. You can take it anywhere in your home thanks to its lightweight side handles.
Power: its motor has a great power of 1300W. The turbine drum has a total rotation of 360°. Thanks to this, it is more than guaranteed that your clothes will dry completely and evenly.
Capacity: It has a capacity of 24 gallons, so you can dry an entire set to sleep, 15 shirts, and approximately 35 small towels.
Resistance: washing machines are most often damaged by rust or wear. But thanks to the materials it has and the design of its structure you are sure that it will withstand many things.
High-quality drying: this has a special two-layer filter that prevents the lint of the clothes from accumulating and hindering the operation. Thanks to this, you will always get the best results when drying your clothes.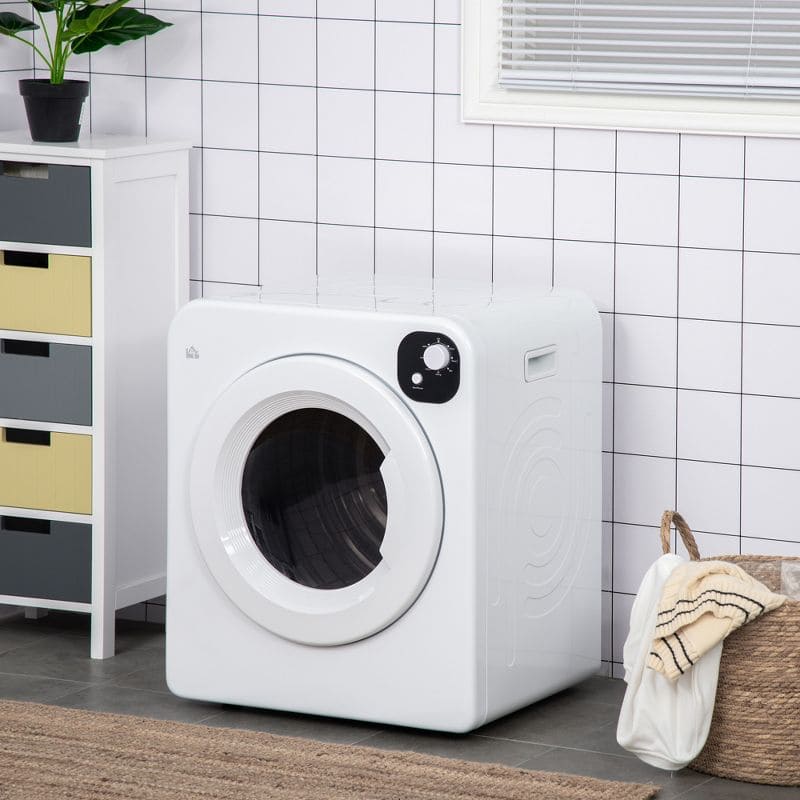 Dimensions
Height: 27.5 inches.
Width: 23.5 inches.
Depth: 20 inches.
Weight: 59 pounds.
Target Shipping
If you want to receive a shipment from Target, there is only one option that you can use and that is same-day delivery. The cost for this kind of delivery is about $9.99. However, people who have a membership in Shipt will be able to receive anything for free.
If you do not want to pay any amount when buying a product online, your other option is to withdraw it from a physical store. Target has an order collection system, where you can buy whatever, you want online and then pick up the products, without having to pay anything else.