Protecting a home is one of the most important factors to consider, above the decoration. You never know when danger may lurk in your home, given that crime is present in the United States and the rest of the world. For that reason, stores like Amazon and Walmart have multiple security systems.
However, today we will tell you about a model available in the Best Buy catalog. It is a security system of high quality, easy programming, and affordable price, which offers a wide range of benefits. From Look At The Square (LATSQ), discover its specifications and why you need it at home.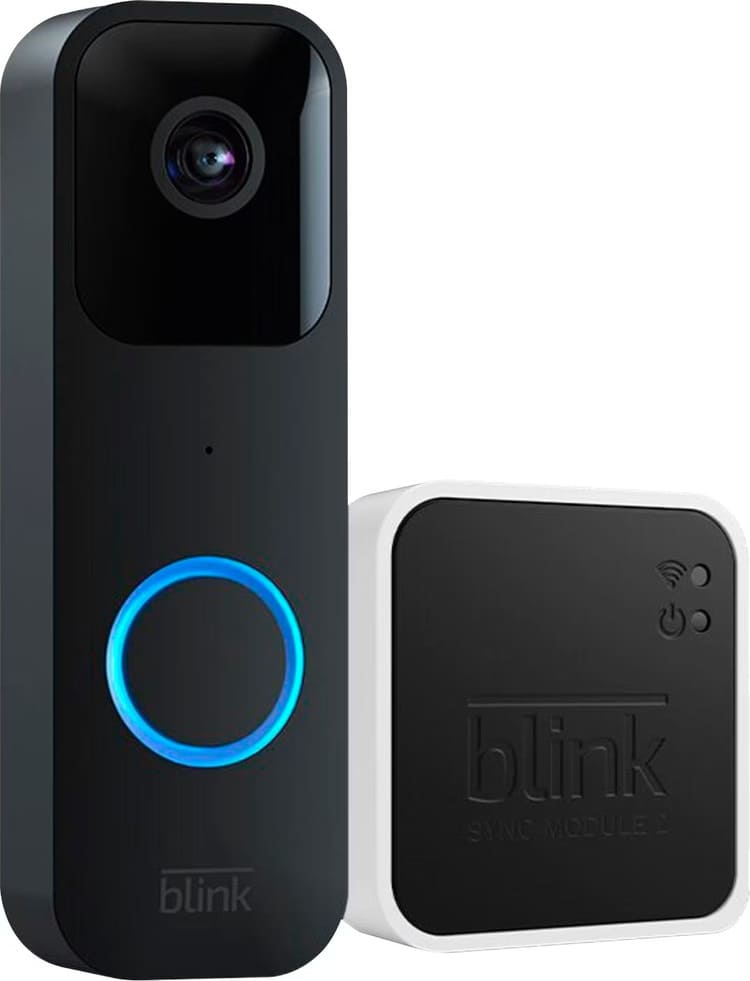 Best Buy Blink Video Doorbell and Sync Module 2
It is an intelligent home security system, which can be installed in different ways. It connects through a mobile application, to send notifications when someone presses the doorbell or some movement is detected in the sensor. Besides, It has customizable functions, to set video schedules or use two-way sound.
Through the free-to-use Blink Home Monitor app you will be able to configure all the functions of the security system. It adapts completely to your needs and does not require much maintenance, especially because it has a long battery life. In addition, it comes with a 4-month subscription to Amazon Music Unlimited. To protect your home, the Blink-Video Doorbell + Sync Module 2 from Best Buy is one of the best options on the market. Both by price and by features, which are the following.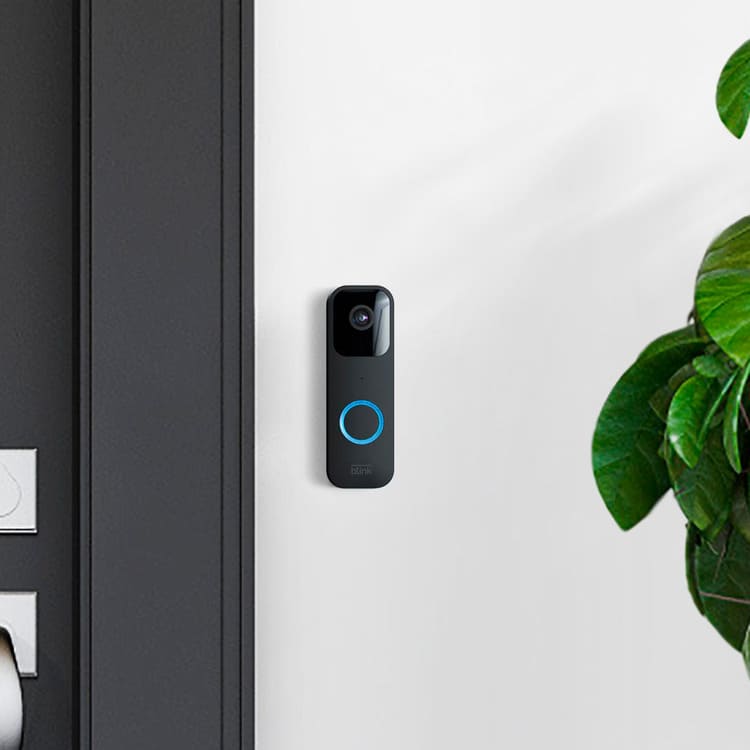 Durable battery
After installing the Blink – Video Doorbell + Sync Module 2, you won't have to worry about its battery for a long time. This has the capacity to operate for a period of 2 years in a row, without the need to be replaced. Best of all, you can change your safety settings or enable more features and the battery status will stay the same.
Video doorbell
Among the main qualities to mention about this security system, the video doorbell is one of the most functional. It allows you to respond without having to approach the door of your residence, from the mobile phone with two-way audio. The doorbell camera captures HD images, both day and night, without degradation in quality.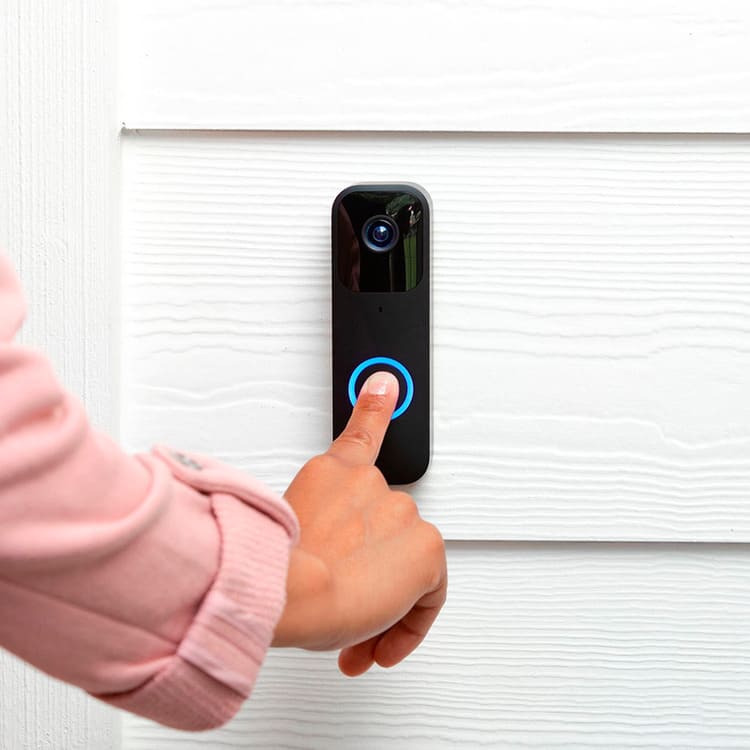 Quick setup
This security system from Best Buy can be installed in any home in a simple way. It is a process that does not require much time, especially because the equipment comes with 2 AA lithium batteries included. After connecting, you just need to link it to your home Wi-Fi connection and download the mobile app to set it up.
Versatile security system
The Blink-Video Doorbell + Sync Module 2 can be installed in several ways, depending on your preferences or home. That is, it has the ability to work with cables or without cables, with an equally quick and easy installation with both options. You should not worry about its compatibility with the address where you live.
Compatible with Alexa
It is a device that can be linked to the Alexa voice assistant for its configuration and operation. In this way, you can save time and facilitate many processes that it requires. In particular, because you will be able to enable and disable the ringer, watch video, use audio, and much more.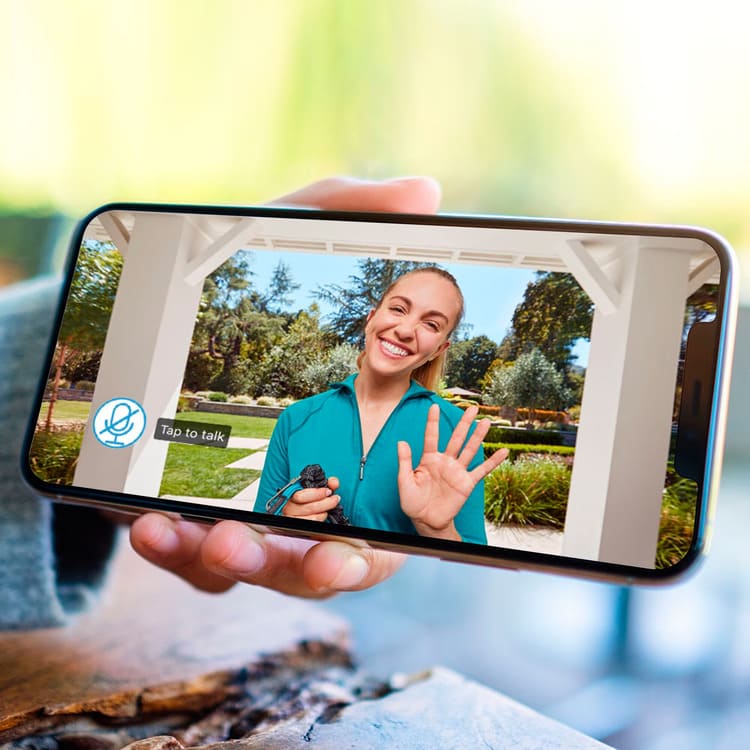 Accessories included
This home security product from Best Buy comes with several complementary accessories. These help with its installation, operation and maintenance. They have been as follows.
Flashing video doorbell
Synchronization module 2
2 x 1.5V non-rechargeable AA lithium metal batteries
Corner bracket, screws and anchors
Cable USB
Power adapter
Best Buy Price
From the Best Buy website, you can buy the security system for an economical price of $54.98. Includes 1-year warranty coverage.