Remote control drones are a trend in the United States, mainly for children, teenagers and young adults who love this type of flying toys. With them, you can explore great distances without the need to leave your home.
To make this Christmas special and never miss Santa's gift under the tree, here at Look At The Square we show you all the details of this remote control toy, which is on sale at Best Buy. Which includes camera, recorder, microphone and other aspects that we will be mentioning to you throughout this article.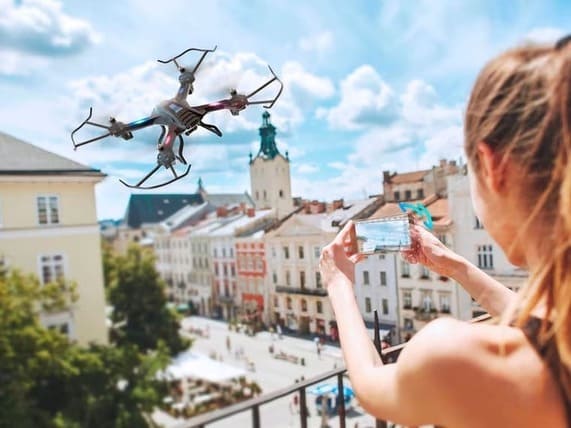 Vantop Drone with Remote Control at Best Buy
Generate excellent images even at a distance using the Vantop Snaptain S5C PRO FHD Drone with remote control. An efficient drone which includes a 1080p FPV camera with trajectory and distance mapping, which also includes voice commands to perform all kinds of functions in real time.
Features of this incredible product ideal for children's Christmas gift
It is a remote control robot, easy to use, which can be turned on and off with the simple press of a button. With it, it can take off, land or return to the starting point. In addition, it can be connected to the mobile device or computer, as desired for remote control.
It can perform 360-degree turns, which are useful for various functions or activities.
It has the ability to record various video clips, which are automatically stored in the Micro SD card, so you can share them on your computer or laptop.
It is a resistant robot, its propeller is coated to ensure a safe flight and will not be damaged in case of falls or blows.
It includes a gravity control, which is designed to adjust the position of the drone, either vertically or horizontally, through a mobile application. On the other hand, its configuration and use application, is compatible for both Android system, as well as iOS and can be downloaded for free.
Drone functions
It has a maximum flight time of one 8 minutes without having a considerable battery charge.
It includes a GPS
It can be connected to the internet.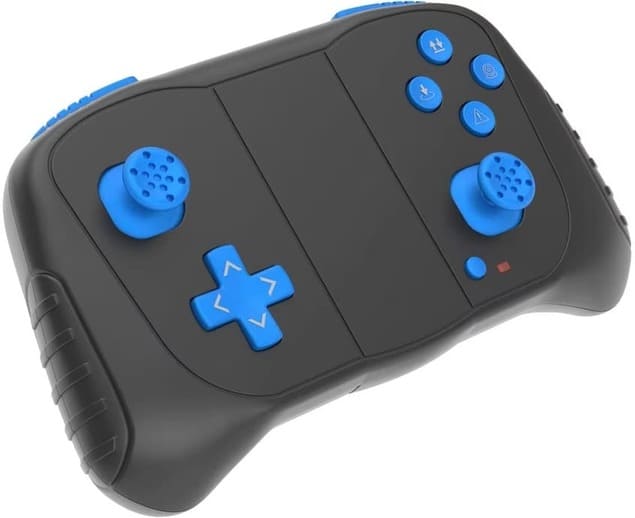 Drone Design
The design of this drone is extremely modern and elegant, representing a ship or small flying plane. Its color is black with additions in blue, includes 4 blades that are located in the shape of "X".
Its remote control is small and fits perfectly in the palm of the hand, it is also black and has sky blue buttons. In the center, it has the tab, which lets you connect the mobile device, so you can see everything that can visualize the drone in real time.
The parts that are included in the Vantop Drone box
Inside the box of this amazing new-age electronic, fully advanced and upgraded, to be able to take video images and pictures from a distance, it also includes some extra parts that we now mention to you:
A remote control, which needs triple A batteries which are not included with it.
2 batteries for the drone, both 3.7 V and 800 mAh.
Spare screws.
4 protectors for the remote control robot.
2 landing skids.
A USB cable to charge the drone batteries.
A screwdriver for easy disassembly.
Its user's manual, which comes in English language and is explanatory, so that you know all the functions of your drone.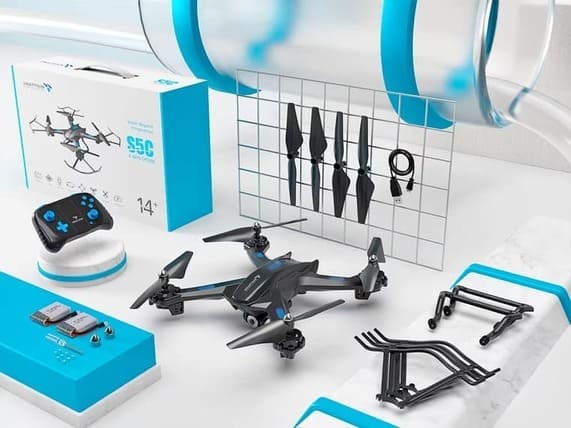 Cost of the Vantop Snaptain S5C PRO FHD drone at Best Buy
The cost of this incredible Christmas gift, which will surely delight your children over 14 years old, is $70. Same price, which you can pay in 4 easy installments, if you are a ZIP customer on special offer before October 31.