Modern phones are devices that help us in all facets of our lives, due to their integrated functions. Apple equipment is a clear example of this since they are used to record and edit high-quality videos. In general, you can compare its specifications to those of a PC of high caliber.
With a crazy price and financing methods similar to those of Amazon and Walmart, Best Buy has this new Apple model in its catalog. They also offer the option to get free delivery and an extended warranty in the United States. Learn about the features of this cutting-edge phone here at Look At The Square (LATSQ).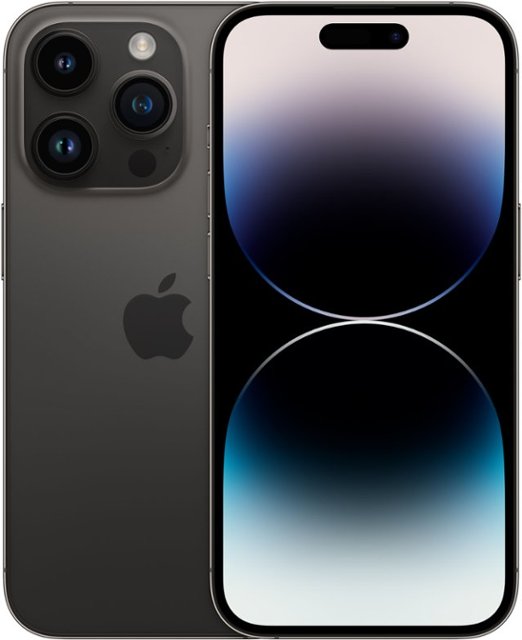 Best Buy Apple iPhone 14 Pro
It is one of the newest phones in Apple's iPhone lineup, with some of the best features on the market. This device has a modern design, standard size, and black color. Although, it is also available in the Best Buy catalog with 7 other different shades.
Due to its characteristics, this Apple phone will adapt to all your tastes and needs. Its main specifications are as follows.
Hardware and Software
This latest generation iPhone model is equipped with a 6.1-inch screen. It uses Super Retina XDR technology with Always-On and ProMotion so that the image resolution is more natural. In addition, it has rounded corners to prevent accidents and offer a better grip. It has Ceramic Shield and water resistance to provide durability to the mobile.
The main camera of the mobile device is 48 MP, which has 4K Dolby Vision cinematic mode up to 30 fps. It also has an action mode that allows video recording to be more natural, with stable and smooth playback. On the other hand, the battery is long-lasting, with the ability to function without any load for more than 24 consecutive hours.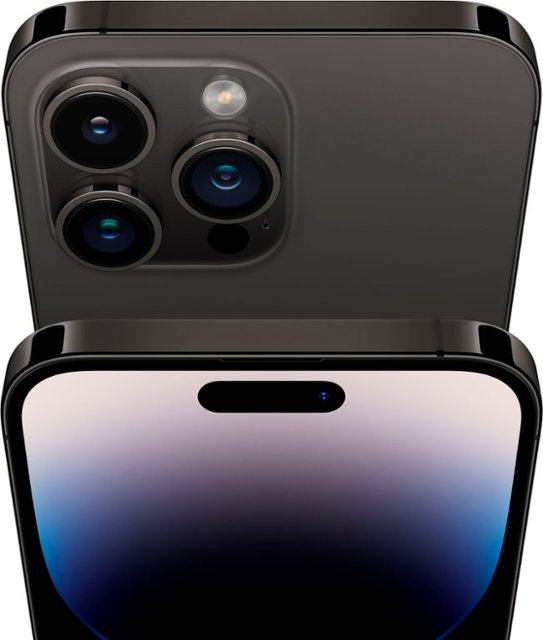 The iPhone's phone provider is Verizon, making it possible to connect to 5G and LTE. In addition, the device works with the Siri voice assistant. On the other hand, the operating system is Apple's iOS 16. The processor is a Chip A16 Bionic model with a 16-core neural engine. It also has a Dynamic Island that facilitates the general use of the iPhone.
It has 6 GB RAM and 128 GB internal storage. Although, when buying the phone, you can choose between 256, 512 GB, or 1 TB, if that is what you prefer or your budget allows it.
Accessories included
By buying this next-generation model in the Best Buy pre-sale, you get several gifts included. Among them, are the phone documentation and a USB-C to Lightning cable. It also comes with a free subscription to Apple TV+ for 3 months, Apple Music and Apple News+ for 4 months. Although, streaming services only apply to new, old, or returning users.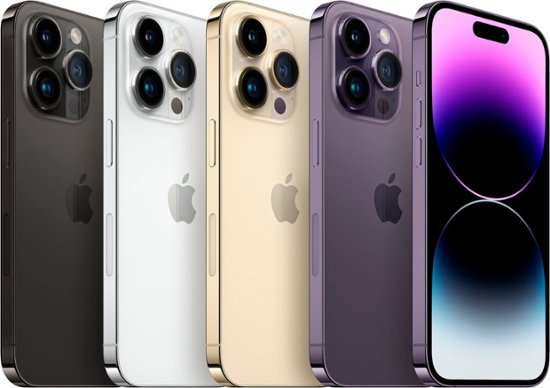 Best Buy Warranty
Apple offers its users a 1-year warranty period for parts and labor, in case the phone has problems. In addition to that, you can subscribe to Best Buy TotalTech services for a cost of $199.99 per year. This way you can obtain an extended warranty period of 24 months, with free shipping on your purchases. It also offers technical support from Geek Squad.
Best Buy Price
Currently, you can pick up the Apple iPhone 14 Pro from the Best Buy catalog for $999.99. You have the option of making a single payment or a payment financed in installments. This last method would be for 36 month where you would have to cancel $27.77 per month.