If you want to take care of what you eat, you must be intentional in looking for appliances that help you prepare food in a more nutritious way. Best Buy, they have an air fryer that you can place in your kitchen so that you include recipes with the minimum amount of oil. This United States franchise offers you a digital machine, being one of its most popular products today.
From Look At The Square (LATSQ) we believe that this kitchen utensil is practical, and that you will be able to alternate the appliance where you prepare the recipes. This way, some you can cook in this deep fryer, while others you can use the electric oven or the dehydrators you find at Target or Walmart.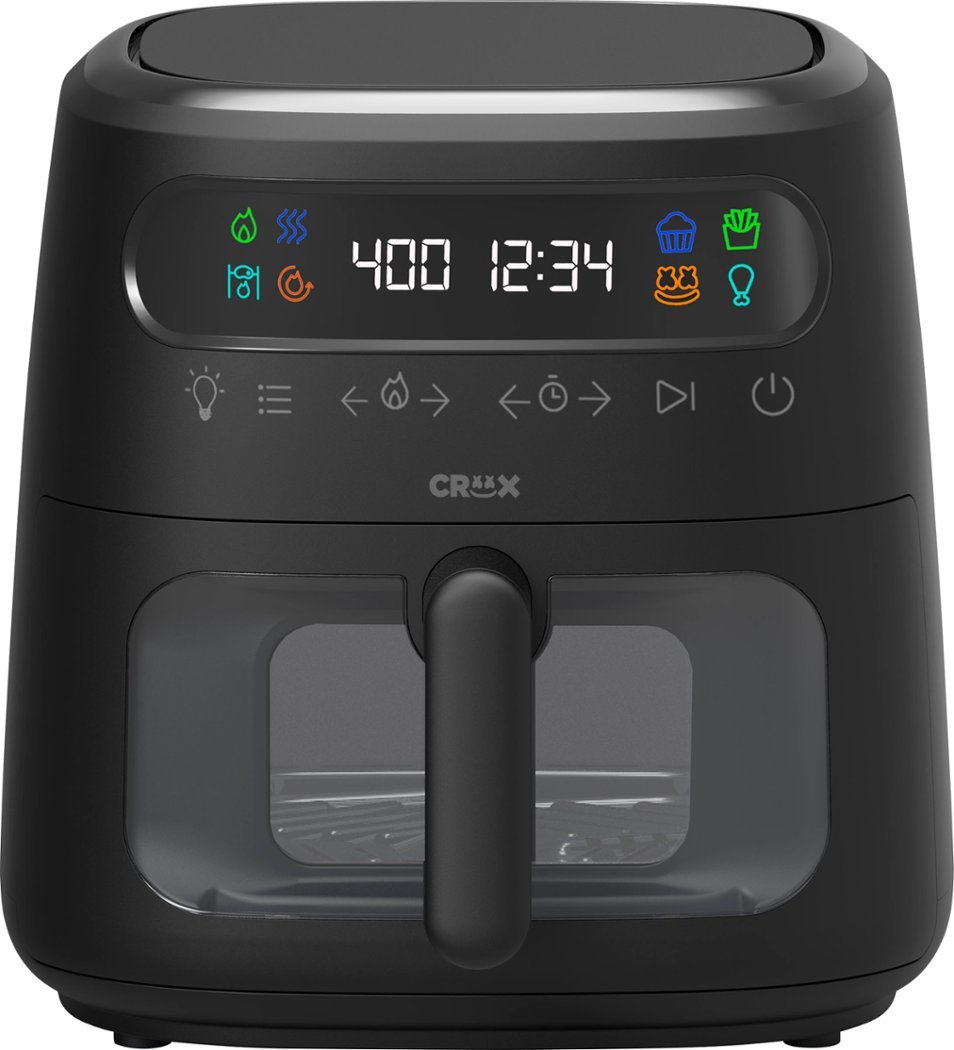 Best Buy CRUX Digital Air Fryer
We begin by describing Best Buys CRUX Digital Air Frye. It consists of a machine with a touch panel on the front, from where you can execute the commands, and a spacious container where you can place the food.
As its name indicates, it is a digital appliance, which means that it has TurboCrisp technology, which allows food to be crispy on the outside, but soft on the inside. Additionally, this technology makes food cook 50% faster than in other equipment.
Another important fact is the quality of cooking, which translates into preserving the nutrients of the food. In addition, the recipes you prepare with the Best Buy air fryer will have 75% less fat, as opposed to preparing them in the traditional way.
Cook healthy with the CRUX Digital Air Fryer
We already discussed the main features, but there is still more to know about this Best Buy appliance that is sweeping sales.
You can't just "air fry". Also, you can bake, roast and reheat
You can adjust the temperature up to 400 °F
You have a timer that will make the machine turn off automatically after 60 minutes. Likewise, it will notify you with an alarm
You can see how cooking is going by turning on the internal light. The result is that food will not lose heat, and cooking will not be delayed.
It is simple to operate. With the help of the touch screen, you can select 8 cooking modes that are already set. In addition, you have an option for the device to save your favorite cooking in its memory.
The cooking basket is made of non-stick materials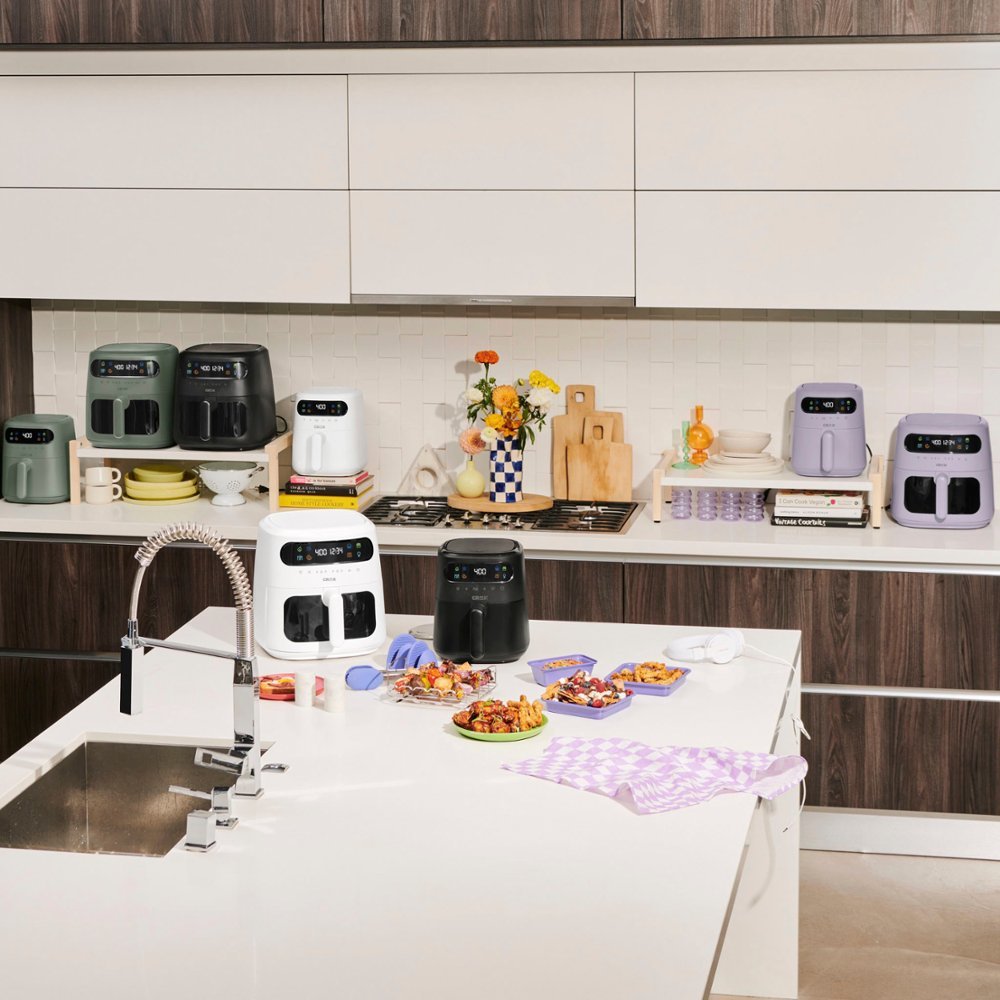 What's included in the set
One TurboCrisp crisp tray
A silicone baking tray
Manual
Technical details of the CRUX Digital Air Fryer
Brand: QUID
Dimensions:5 x 14.96 x 12.59"
Weight:55 pounds
Maximum food capacity: 6 pounds
Maximum basket capacity: 8 quarts
Built-in timer: Yes
Removable basket: Yes
Programmable: No
Colour: Black
You can wash it in the dishwasher: Yes
Control type: Digital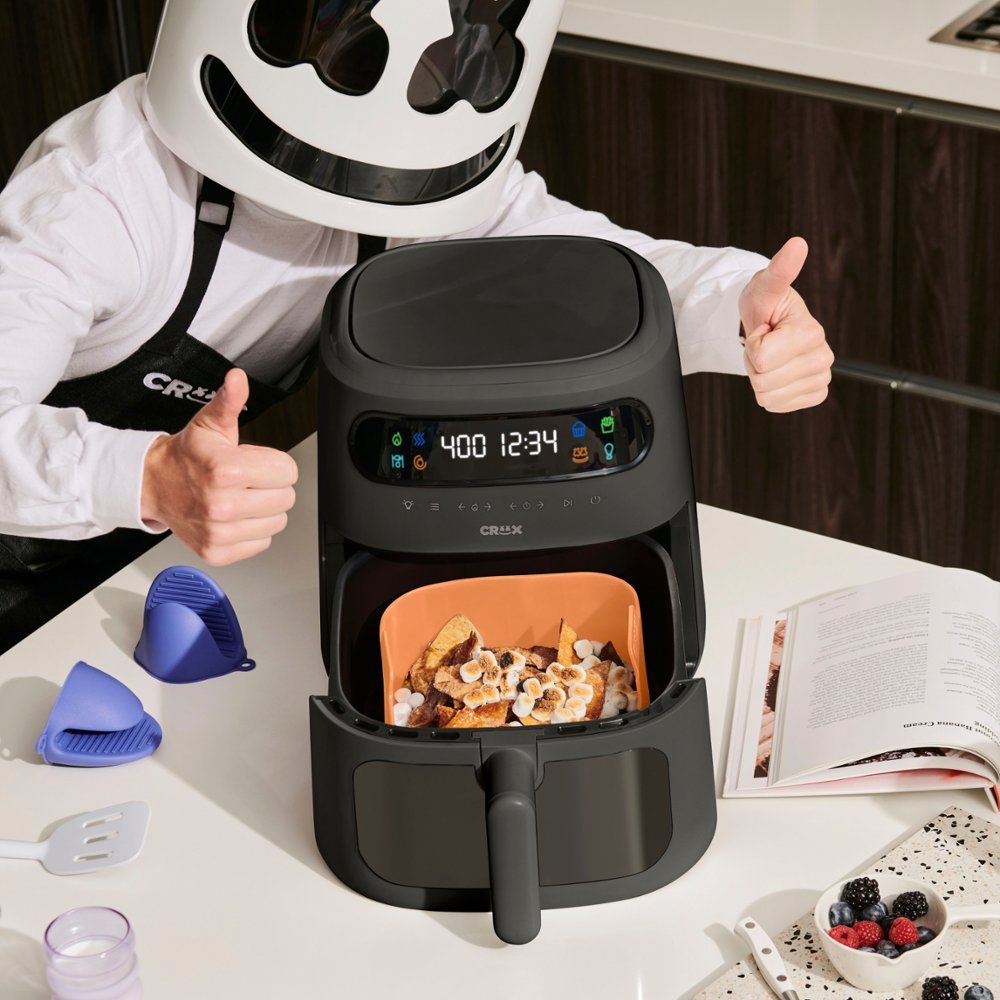 Best Buy CRUX Digital Air Fryer Price
Air fryers have a reputation for being expensive, but at Best Buy they're on sale. An example is this issue, whose regular price is $129.99, but with the sale it is $59.99. In this sense, you are saving a sum of $59.99.
On the other hand, you do not have to pay for the entire product in cash. This is how you have the alternative of paying in four installments of $15.00, if you decide to cancel through the store's affiliated payment gateways.