An excellent black coffee is enjoyed while it is hot, so that the heat expands your lungs and you feel the satisfaction of a new morning. But of course, Best Buy has found a perfect way to innovate and make your days even more pleasant. With the Ember Smart Mug, you will steal the hearts of every coffee lover in the United States.
If you were thinking of a way to keep your coffee at the perfect temperature without having to reheat it over and over again, Look At The Square (LATSQ) brings you the answer. With a hidden gem, giving Amazon and Walmart a tough fight, the Minnesota-based store will steal all the sales this holiday season. You'll forget about your electric stove, air fryer, and heart-shaped waffle maker, because this appliance will be everything you ever wanted.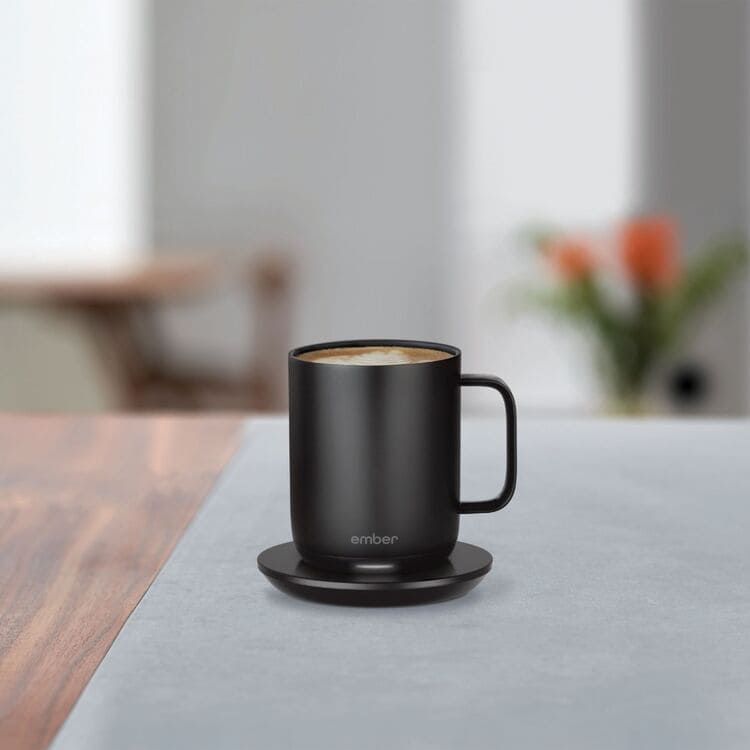 Best Buy Ember Smart Mug
It is a smart cup with a minimalist design, which works to keep the coffee warm for long periods of time. Ember Smart Mug has a built-in temperature control that adapts to your preferences. By having an integrated battery, it has a high and stable performance that does not affect the composition of the coffee.
And best of all, Ember Smart Mug has an ergonomic structure so you do not have problems drinking coffee. Its composition fits your hands so that you can grip the cup in a comfortable way. In addition to this, it is a product that can withstand small falls and impacts, with the ability to adapt to different types of drinks.
Important Specifications
The cup has a capacity of 10 fluid ounces.
It has a built-in battery life of 1.5 hours.
You can run throughout the day with the included cup holder.
Its functions are handled through the Ember app. This is free and available for iPhone and Android.
Work with a temperature range of 120°F – 145°F that you can control according to your personal preferences.
Its composition uses materials such as stainless steel, ceramic and plastic.
It is an ergonomic product of compact size. Its measurements are as follows: 4.2 inches x 4.3 inches x 3.3 inches.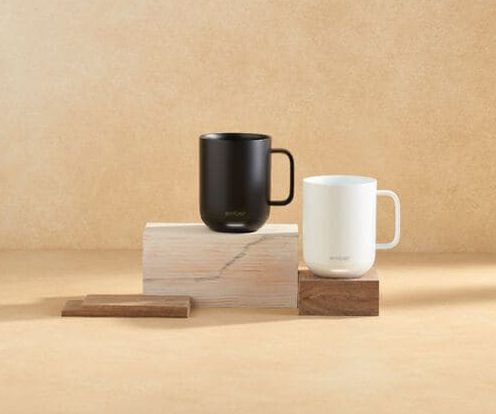 What does the purchase include?
Importantly, the purchase of this product not only includes the cup but also comes with other add-on accessories. Overall, it comes with all of the following.
10 oz Ember Cup.
Cargo coasters.
Power adapter.
User Manual.
Basic care you'll need
Although this Best Buy product is durable and resistant, it still requires certain basic care to stay in good condition. In particular, you should keep the following in mind.
Under no circumstances you should place the cup inside a lit microwave.
It is not a dishwasher-safe product. You have to wash it by hand, submerging it 1 meter under water.
Be sure to clean it after use, so that there are no stains inside.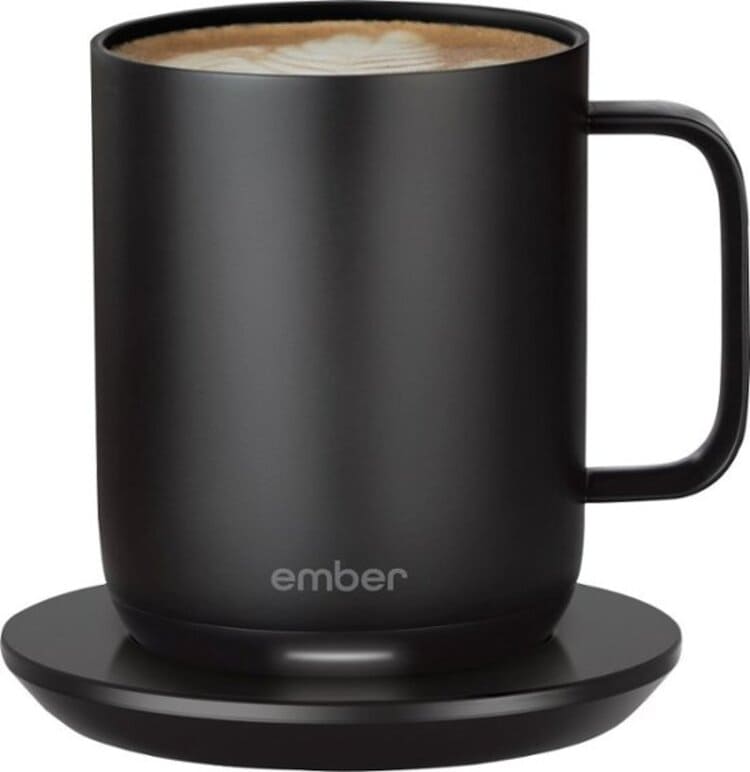 Price of the Ember Smart Mug at Best Buy
Currently, Best Buy's Ember Smart Mug is available at a discounted price. It used to cost $129.95, but now you can save $30 by purchasing this product. Therefore, you only have to pay a reduced value of $99.95. You also have the option to buy it in 4 monthly installments of $24.99.
This smart cup model comes with 1-year limited warranty coverage, for parts and labor. For an additional cost, you can protect it with Geek Squad services. This way, you will receive 24 months of additional protection and free shipping for both the cup and all the purchases you make.