Amazon has decided to bet on an ideal heater to start with the best accessories for your comfort in winter, and what has caught our attention most in Look At The Square (LATSQ) is its retro style that will be perfect in your modern rooms.
Thinking once again about your comfort, Jeff Bezos' company comes forward and wants you to have a warm winter, and feel comfortable among the sheets, cushions, and special furniture of IKEA and Urban Outfitters. Because once you buy it from their website, you will have it in your home no matter where you are in the United States.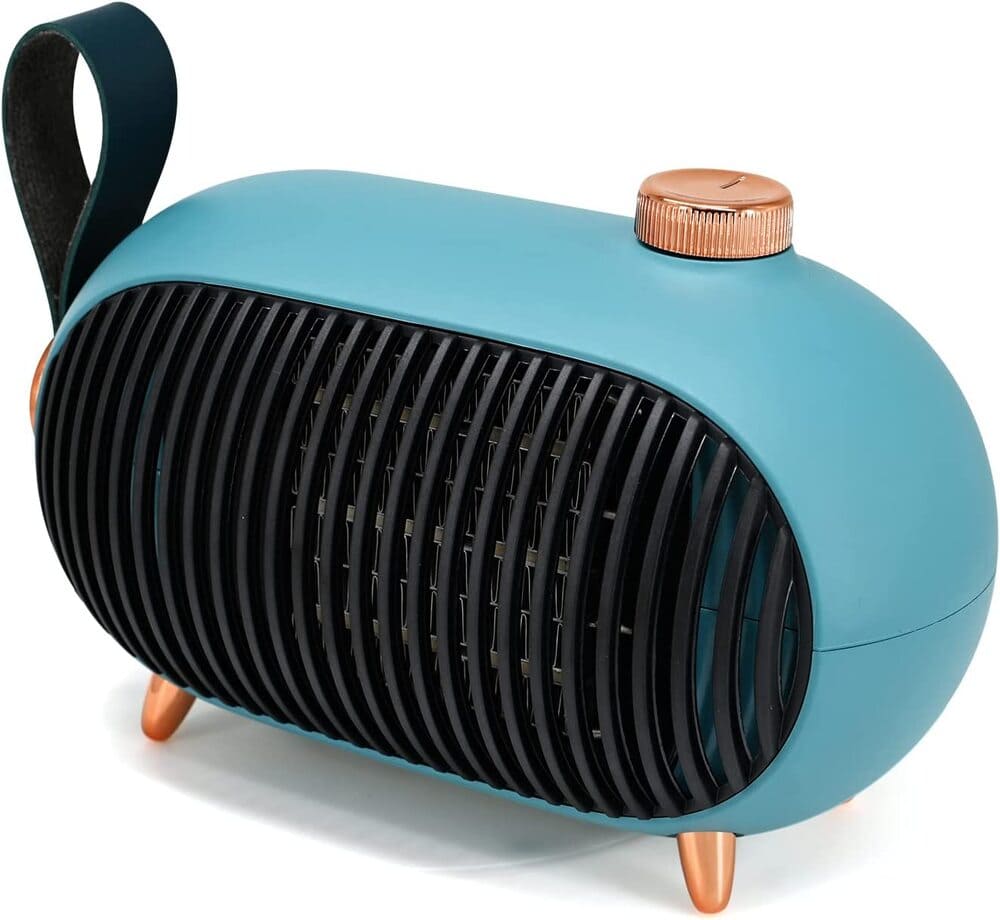 Amazon METKIIO Portable Heater
It is a modern-style heater that you can use for your home, office or any other small size space. It works efficiently, with low power consumption and protection against overheating. Best of all, METKIIO Portable Heater is a lightweight product that you can easily transport.
In this way, you will not have problems with the cold and low temperatures inside your house. You just have to install this device on the table so that it starts to emit heat. It does it in a safe and stable way, reaching all corners of the room where you use it. In short, METKIIO Portable Heater is an accessory that everyone needs.
Main specifications
It has 3 heating modes that adapt to your needs. You can put it on high power, medium power and cooling fan.
It is a product that employs PTC ceramic heating technology to avoid overheating problems and other accidents.
Work quickly and quietly, heating your room in seconds without generating noises that make you uncomfortable while you sleep or work.
Its measurements are as follows: 7.7 x 4.4 x 5 inches, with a weight of 1.54 pounds that is quite easy to transport anywhere.
The retro design it possesses allows it to fit wonderfully within different places. Especially because it allows it to function as a decoration accessory.
It has low power consumption and a heat output of 900 watts which allows it to extend its life cycle for many years.
It works with a corded power supply to stay on for long periods of time.
It is UL, CE, and FCC-certified equipment that meets multiple safety and quality standards.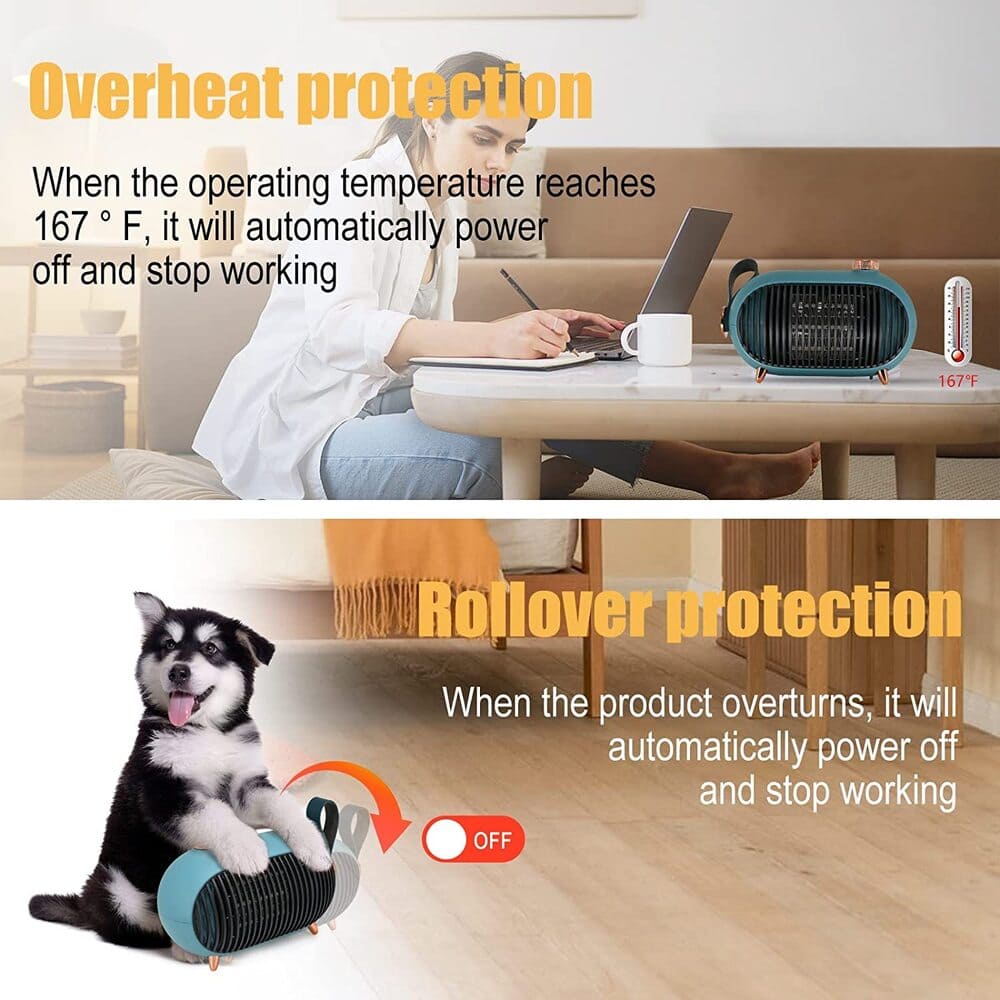 The ideal heater for small spaces
This Amazon product is easy to use and has ideal performance for any interior space. Therefore, it is a perfect gift for a loved one or the complement that your bedroom needs. In short, it can be what you want and meet the needs you have.
Especially if you are not prepared for the coldest months of the year. With this accessory, you can say goodbye to those problems in advance. So you won't have to make extra expenses or suffer from health problems that can be caused by low temperatures.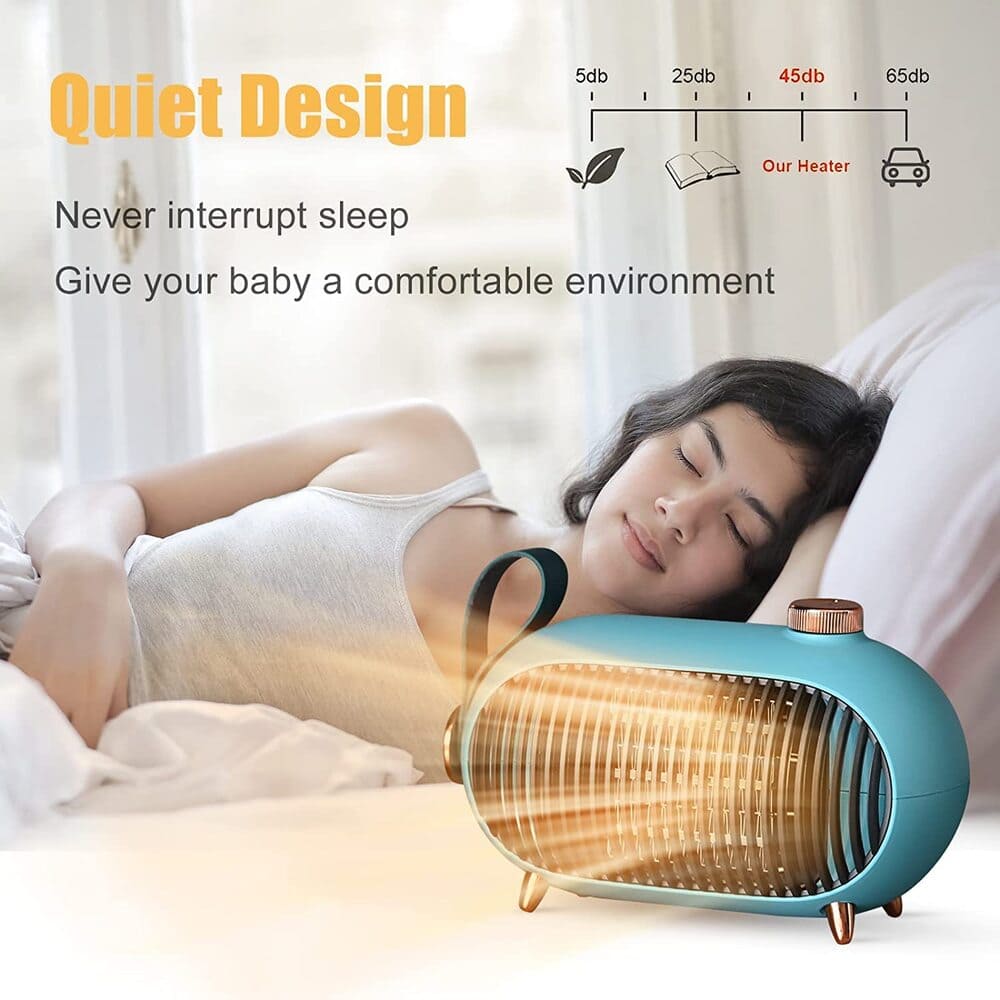 Amazon METKIIO Portable Heater Price
Despite being a product of high quality and performance, METKIIO Portable Heater has a very affordable price. On the official website of Amazon, this miniature accessory is available for a cost of $24.49. This comes with a warranty included and has different shipping methods that adapt to your location.