The first thing you should think about a laptop when you go to buy it is not whether it has a beautiful design or not… that, although in Look At The Square (LATSQ) we agree that it adds many points, it will be useless if it does not have the power or capacity we need. Thinking about that, Walmart has in its catalog and physical stores throughout the United States a model that goes beyond … In addition to being a laptop, it has a touch screen that adds more functions and practicality.
We are talking about the new Lenovo ThinkBook 14s Yoga Gen 2, designed for those who plan to use it daily in creative activities, to play or work. It has all the necessary capabilities to displace the ASUS, Apple, or HP models… And at an incredible price, it can be everything you were wanting, without having to spend hours choosing between all the Amazon or Best Buy models.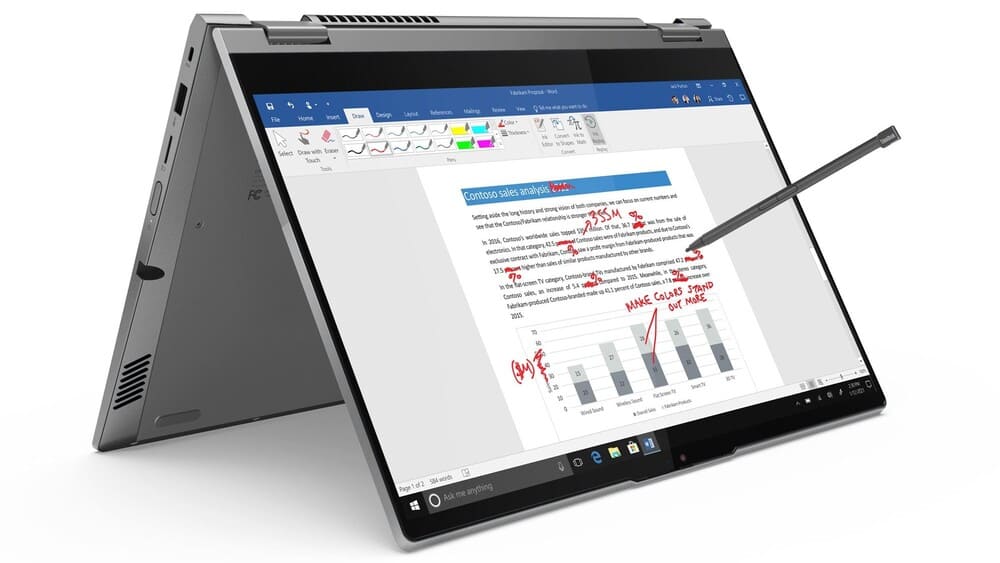 Walmart Lenovo ThinkBook 14s Yoga Gen 2
Having a laptop to perform all your tasks remotely is essential today. Especially when you need to make urgent corrections and can't go home to sit on a desktop PC. For this reason, Walmart's Lenovo ThinkBook 14s Yoga Gen 2 model is an excellent option to cover this need.
This is a high-quality product in every way, from hardware to software parts. It has an easy-to-use interface, with multiple essential programs installed at the factory. In addition, the Lenovo ThinkBook 14s Yoga Gen 2 model has an ergonomic design that allows you to have easy transport anywhere.
Touch screen and virtual keyboard
There are many features that define this model of laptop as a high-quality computer. Among them, it is necessary to mention the 14-inch FHD Dolby Vision screen. This has a wide range of 100% sRGB colors that can reproduce images with splendid sharpness, without presenting light leakage or degradation in tones.
On the other hand, the screen of the laptop is tactile and has an integrated keyboard, similar to that of a mobile phone. To avoid problems with constant contact with the fingers, the screen is equipped with Corning Gorilla Glass protection and Lenovo Super Resolution technology that automatically scales videos.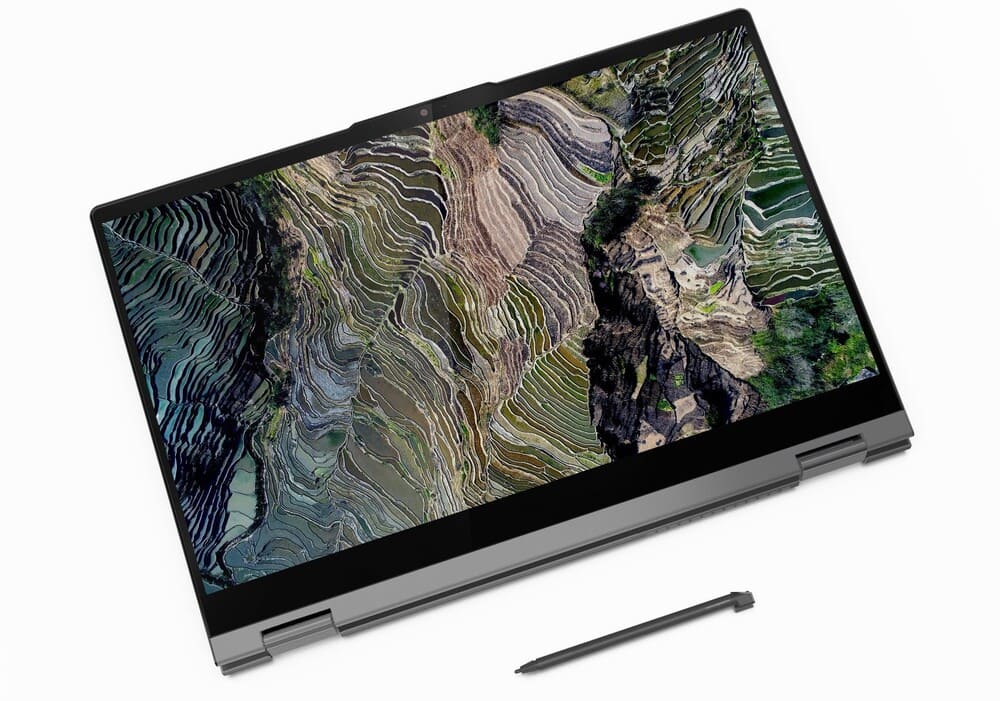 Secure and private laptop
To keep all your information private and protected within your laptop's storage, the laptop has a fingerprint reader on the power button. In addition, it has integrated Glance by Mirametrix technology, which allows you to detect if someone is watching the screen behind you. This ensures that no one spies on you or bothers you.
Rest of your specifications
It has a 12th-generation Intel Core i7-1255U processor.
It has a RAM of 16 GB DDR4-3200MHz.
The hard drive capacity is 1 TB.
It has an integrated Intel Iris Xe graphics card.
The factory-installed operating system is the Windows 11 Pro 64 version.
It has a powerful battery that can last for 10.5 hours.
The hinge it has moved at a 360-degree angle with 4 flexibility modes.
It is a fast connectivity equipment with different integrated ports.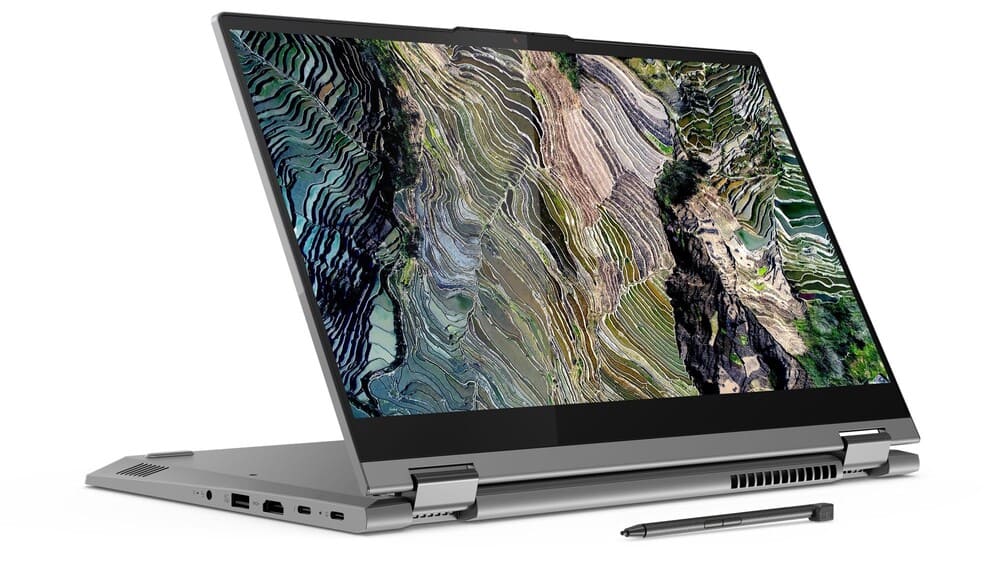 Walmart Lenovo ThinkBook 14s Yoga Gen 2 price
At the moment, Walmart's Lenovo ThinkBook 14s Yoga Gen 2 model is available at a discounted price. This laptop used to cost $1,202.18 and now you get it for a reduced value of just $1,066.45. Apart from that, it has a warranty coverage that extends for 12 months to cover any factory error.