With the rise of Ninja products, it was thought that it would be difficult for another brand to stand up and scale in sales this year, but at Look At The Square (LATSQ) we realized we were wrong. Because one of the best-selling appliances on Amazon is the COSORI Pro II air fryer.
The company of Jeff Bezos has thrown the house out the window with this product, consecrating itself as an unmissable option in your kitchen, next to blenders, convection ovens, and toasters from Walmart or Best Buy. Sharing the same advantages of cooking without oil, giving you a crunchy, delicious, and healthy result.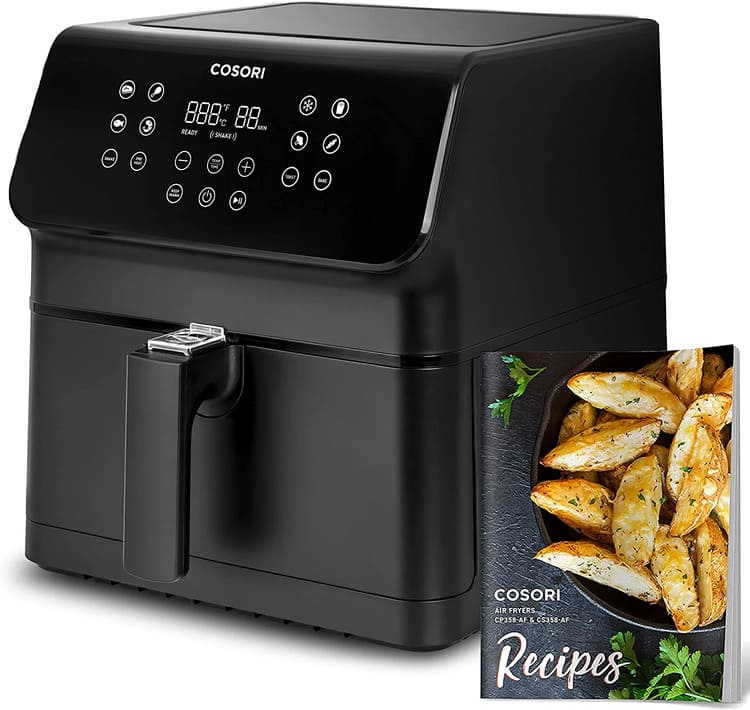 Amazon COSORI Pro II
It is an air fryer with multiple customizable functions to cook quickly and healthily. The COSORI Pro II model is modern in design and fits well with different styles of decoration in the kitchen. In addition, it does not take up much space, so you can place it next to other essential utensils that you will use frequently.
The most important thing about the COSORI Pro II model is that it has several easy-to-use features. It is a high-quality product that can work for many years, as long as it is taken care of properly. It will allow you to improve your eating habits, while still consuming delicious food that you will enjoy at all times.
Special features
It allows you to remember the option of personalized shakes. Team presets are also customizable.
You can also add a personal agitation reminder to save time when cooking.
It has a durable and resistant composition since it uses aluminum, plastic, and metal as its main materials.
It is a product that uses AdaptIQ technology to work with 360-degree air circulation. This way food heats up more quickly.
It has 12 built-in one-touch cooking functions to cook in the shortest possible time.
It has functions for steaks, chicken, seafood, shrimp, bacon, frozen food, chips, vegetables, toast, baking, preheating, and keeping warm.
The reheat function works quickly and preserves the original taste of food.
Frozen foods can heat up and become crispy in a matter of minutes.
You can toast sandwiches with a soft and crunchy texture.
It serves to bake cakes, buns, miniature pizzas, and many more foods.
It comes with a cookbook that includes up to 100 recipes to start improving your diet.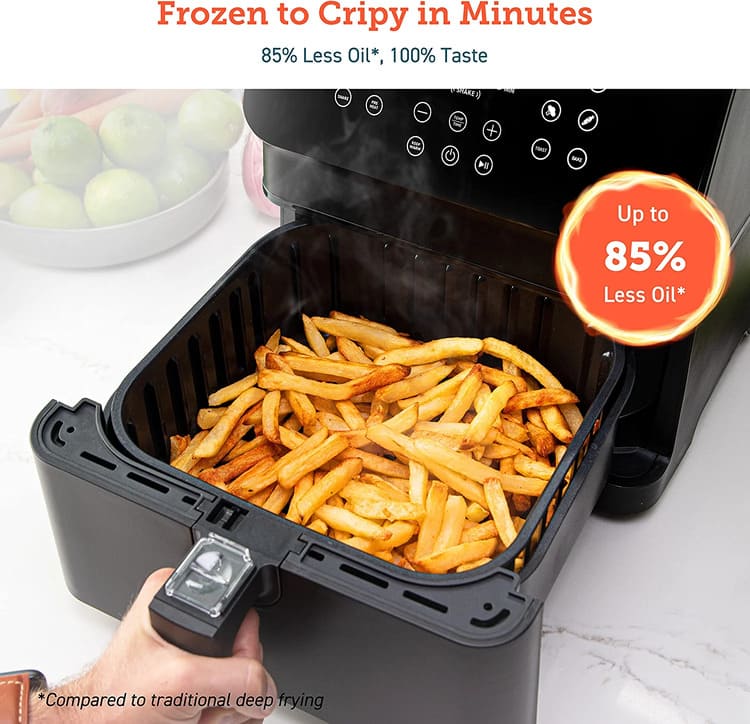 COSORI Pro II Key Details
Dimensions: 11.78 x 13.87 x 12.65 inches
Basket dimensions: 9 x 9 x 3.75 inches
Weight: 12.3 lbs
Capacity: 5.8 quarts
Rated power: 1700 W
Voltage: 110 volts
Temperature Range: 170°F – 400°F
Time range: 1 to 60 minutes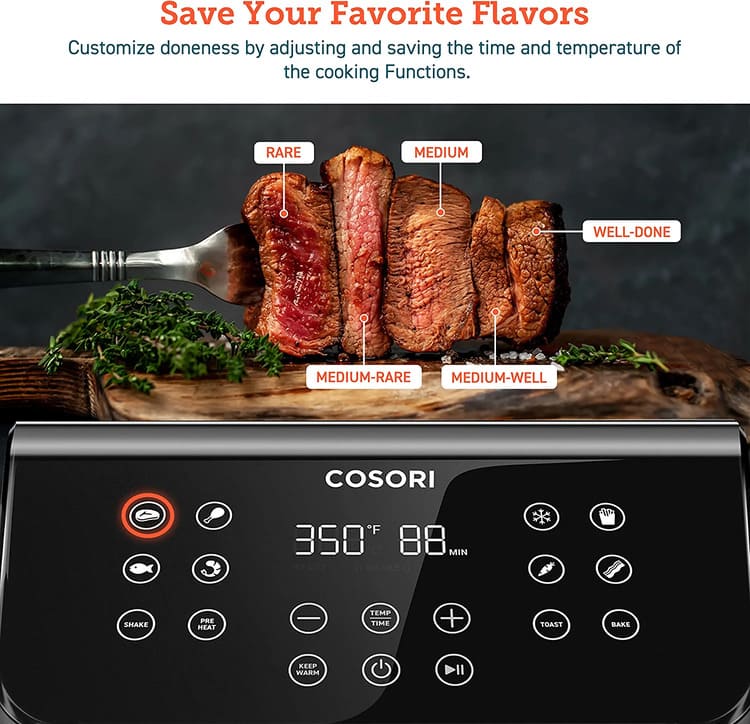 COSORI Pro II price on Amazon
Within the catalog of air fryers of Amazon, you have several options to buy the COSORI Pro II model. The standard option is the 5.8 rooms, which is available for an affordable price of only $87.35. In addition to this, you have the option of acquiring it in the color of your preference, among the available models.
And best of all, Amazon has insured shipping options, to reduce the risk of problems in the purchase. In this way, you will only have to wait a few days to receive the air fryer at the doors of your house.