With the daily advancement of technology, home appliances are not far behind. And you are probably in search of new tools that make the daily task of cooking easier. Ovens, pans, pots, refrigerators… there is so much to choose from, but what are the best options for you? This time at Look At The Square (LATSQ) we bring an alternative that will make your days easier.
An advantage of living in the United States is that you get anything. Even that kitchen tool that you thought you would never get. And at stores like Costco or Amazon, you have everything in the palm of your hand. And for the seasons to come, you'll want to have your kitchen well-stocked.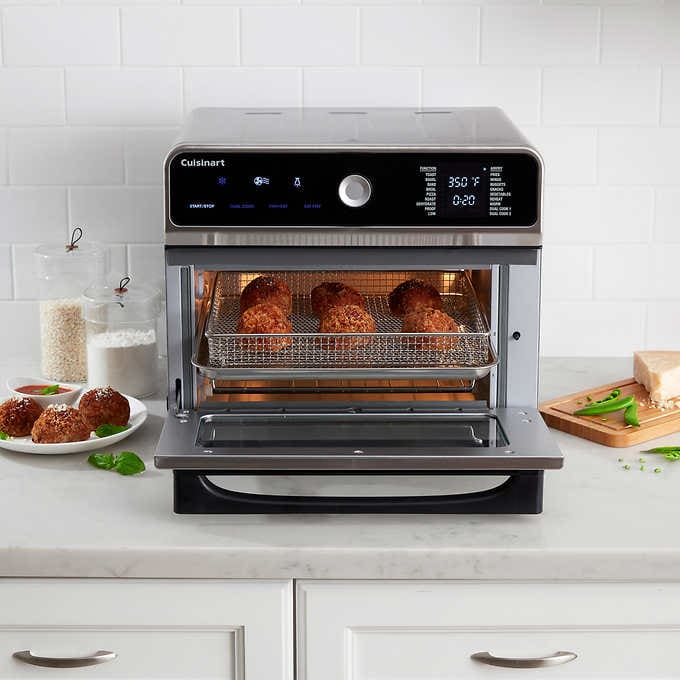 Costco Digital Toaster Oven and Cuisinart Air Fryer
Cuisinart is a recognized brand in the world of toaster ovens and brings this practical model with all the cutting-edge technologies at a really low price. With a large interior capacity to cook large quantities for the whole family, this oven is ideal for use at all times and occasions such as New Year's Eve dinners.
All the normal functions of a toaster oven are included, but it also comes configured with 13 cooking options already set, which makes it easy to achieve the ideal dish. all 13 options configured are Air Fryer, Bake, Broil, Pizza, Roast, Toast, Bagel, Reheat, Keep Warm, Dual Cook (1 and 2), Low, Dehydrate, and Proof. The range of temperatures allows you from roasting a chicken to proofing a dough.
An intuitive and multifunctional oven
The large touch screen included of this Costco multifunction ovenmakes its handling easy and intuitive, and the dial interface allows you to select the desired option. On the screen, it is also possible to view the internal temperature of the oven, the cooking time, and more. This oven can be used simply and you do not need to be an expert to choose the right option.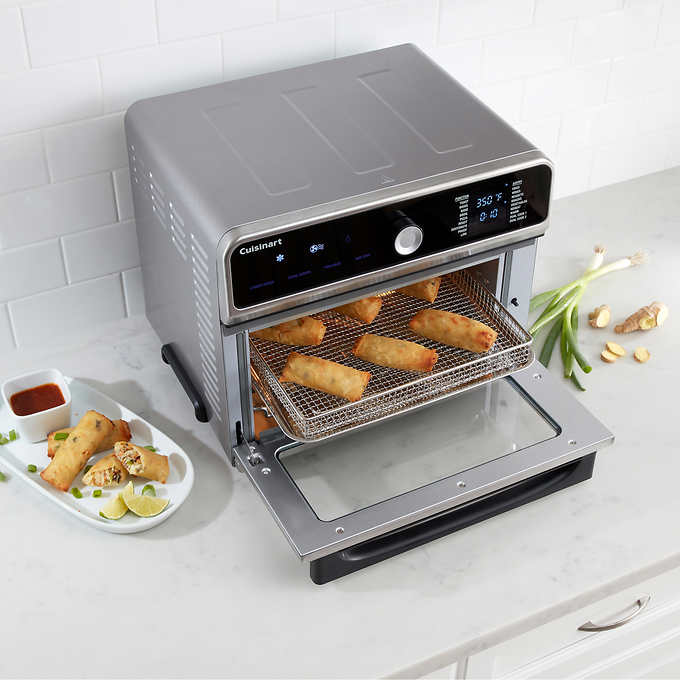 Cuisinart oven's practicality is reflected in its compact size and low weight of just 21 pounds. It's easy to clean thanks to its metal manufacturing materials, but mainly stainless steel, which gives it a longer life without damaging the parts. The interior is covered in a non-stick material that prevents the accumulation of grease and dirt and allows easy cleaning.
Pieces for all functions are included, such as a tray to use in the traditional oven or a metal basket made of a grid to place the foods that are going to be air fried and that allows their uniform cooking. All parts are dishwasher-safe and easy to clean.
Features:
13 different and automatic cooking functions.
presets for the Air Fryer feature.
The internal cooking capacity of 17 L.
Handles a temperature range between 80 F-450 F.
Clear viewing window with light.
Stick interior.
Includes accessories such as an Air fryer basket, Oven rack, and Baking tray.
Instruction booklet with recipes included.
Made of metal and stainless steel.
Weight: 21 pounds.
Voltage: 1800 watts.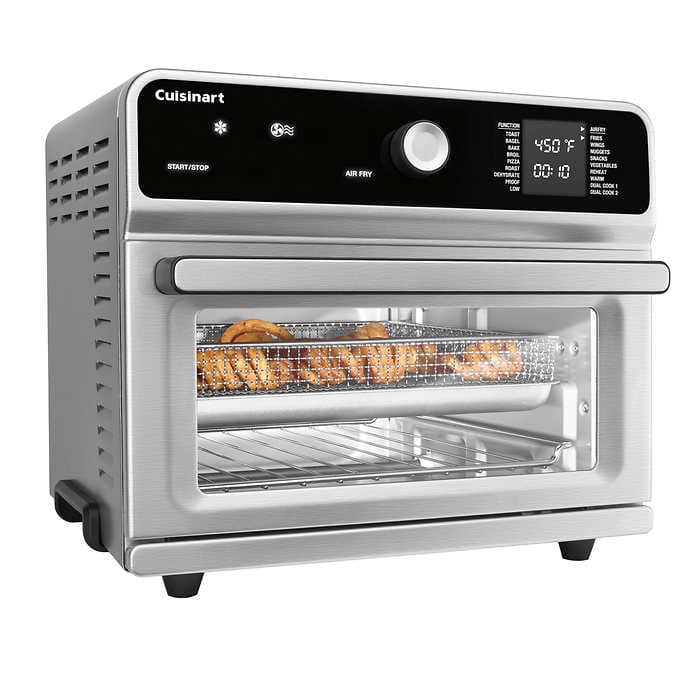 Costco Price and Shipping
Cooking with air is healthier and delicious, and it has never been easier to do it than now. Consume your food more naturally without added oils, according to studies, foods prepared with an Air fryer they are up to 70% healthier. The sale price of the oven is $199 and it currently has an offer valid that gives a $40 discount, so you can get it for only $159.