Breakfasts are the most important meal of the day: They give you energy, and all the motivation you need to meet your goals for the day. But they can also be a great way to show all your love to someone special, with heart-shaped pancakes thanks to the new Dash Mini Heart Bundt Cake Maker that Target has recently included in its catalog.
Like the Urban Outfitters cake maker models we had seen here at Look At The Square (LATSQ) they are highly functional, powerful and durable. Don't be fooled by their size, they have the ideal capacity for a totally adequate breakfast and the ability to quickly become a favorite in many parts of the United States.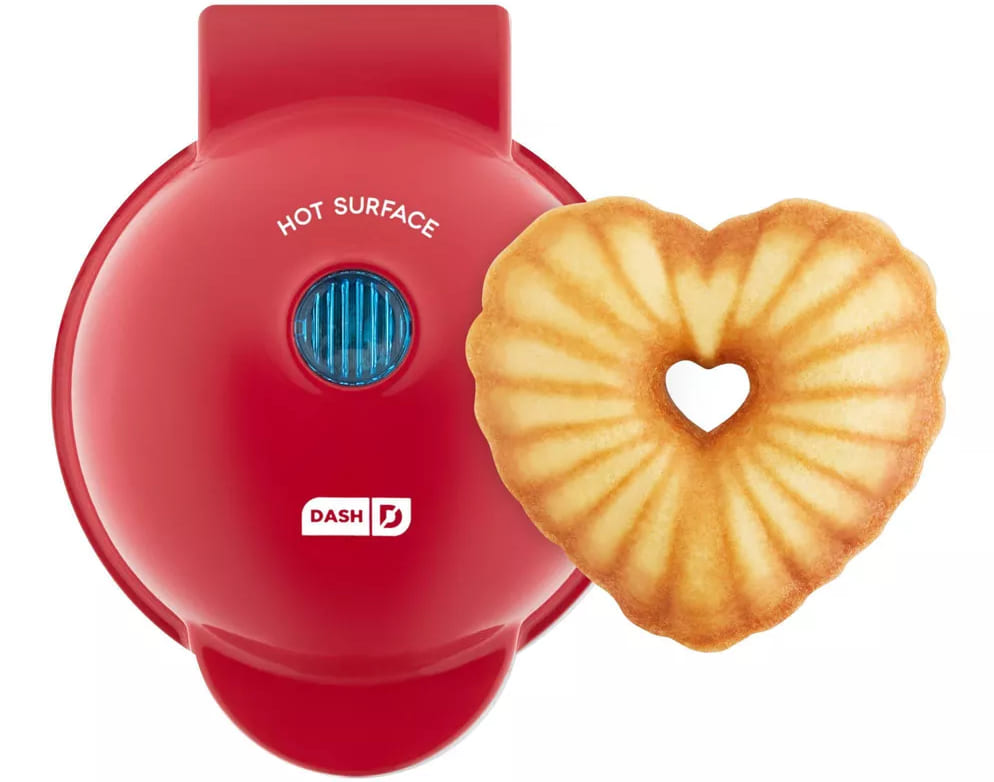 Target Dash Mini Heart Bundt Cake Maker
Making cakes in a fast and delicious way is now a reality, with products like Target's Dash Mini Heart Bundt Cake Maker. This is a compact and easy-to-use appliance, for which you do not need to be an expert. It allows you to create heart-shaped cakes without much effort, to taste a tasty dessert whenever you want.
The Dash Mini Heart Bundt Cake Maker model is an ideal gift for all kinds of occasions. From anniversaries to festivities and birthdays. Especially if you have a partner who enjoys preparing delicious desserts. With this appliance you can make them in the shortest possible time and in different ways, to always eat something different.
Non-stick surface
The first thing we should note about this Target product is that it does not generate problems to prepare cakes and cakes. This is thanks to the fact that it has a non-stick surface made without PFOA that heats up in just minutes. Therefore, it does not require much waiting time for you to start putting the mixture inside the machine.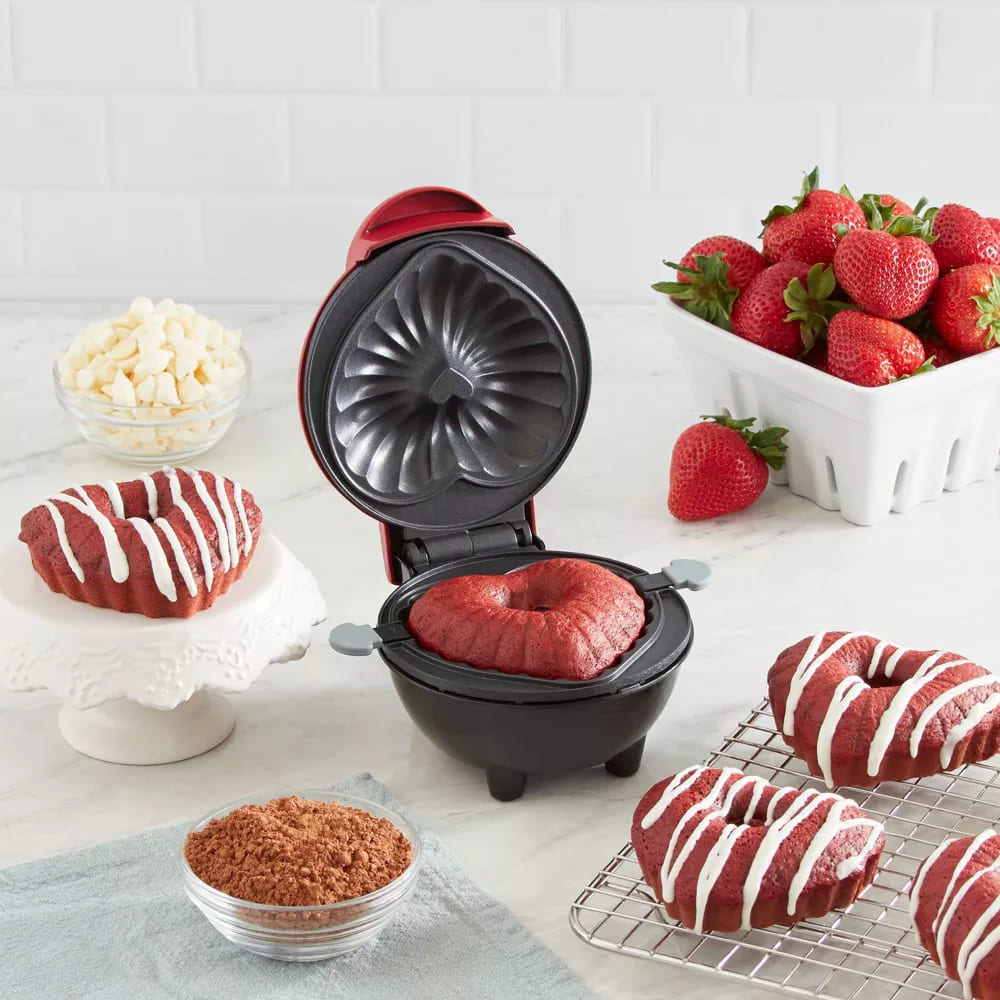 The non-stick surface of this appliance will help you get better results, with a splendid presentation. The cakes will be ready in a quick way and will have a uniform appearance.
Extraction tool included
On the other hand, it's good to mention that this cake-making machine from Target is pretty safe to use. In particular, because it has a splendid extraction tool that is included in the purchase. This allows the cakes to be easily lifted once cooking is complete. In this way, you will not have to expose yourself to possible burns.
The extraction tool of the cake-making machine has an ergonomic and sturdy design. In addition, it is easy to wash so that it stays in good condition over the years.
Learn how to use it
First of all, find a space in the kitchen for the cake maker and plug it into a socket.
Prepare the mixture of the cakes. You can use the 10 delicious Bundt recipes that come with over 60 cake and icing combinations.
Close the top cover of the appliance to start the cooking process.
Once the cake is ready, remove it with the extraction tool.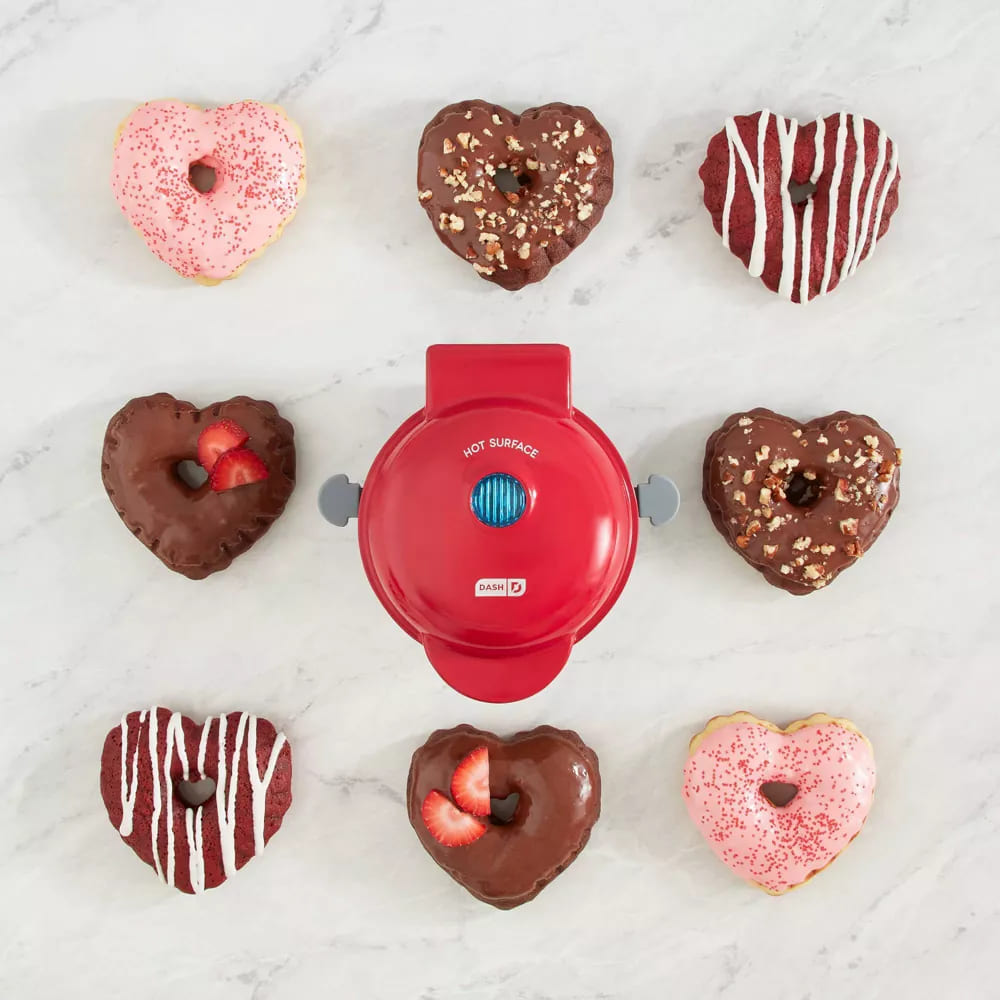 Target Dash Mini Heart Bundt Cake Maker Price
Target's Dash Mini Heart Bundt Cake Maker is available at a 12% discount. Therefore, before it cost $16.99 and now you can buy it for a reduced price of $14.99. In addition to this, this is an appliance that has a 1-year warranty by the manufacturer. There is also a 2-year warranty available with registration for the Feel-Good Rewards program. This way you will be protected in case the product has a manufacturing defect.