Valentine's Day 2023 looks very promising because stores like Target and Amazon have put everything to fill their catalog with fantastic options. If in Look At The Square (LATSQ) we have already seen necklaces, chocolates, and stuffed animals as an ideal gift… Today we put the magnifying glass on a silk pajama so comfortable, elegant, and sensual that your partner will be fascinated.
It is a comfort classic that remains one of the most popular in America. Made with the best satin fabric and at a price that adapts to any pocket, it is the accessory that will create an ideal environment for lovers next February.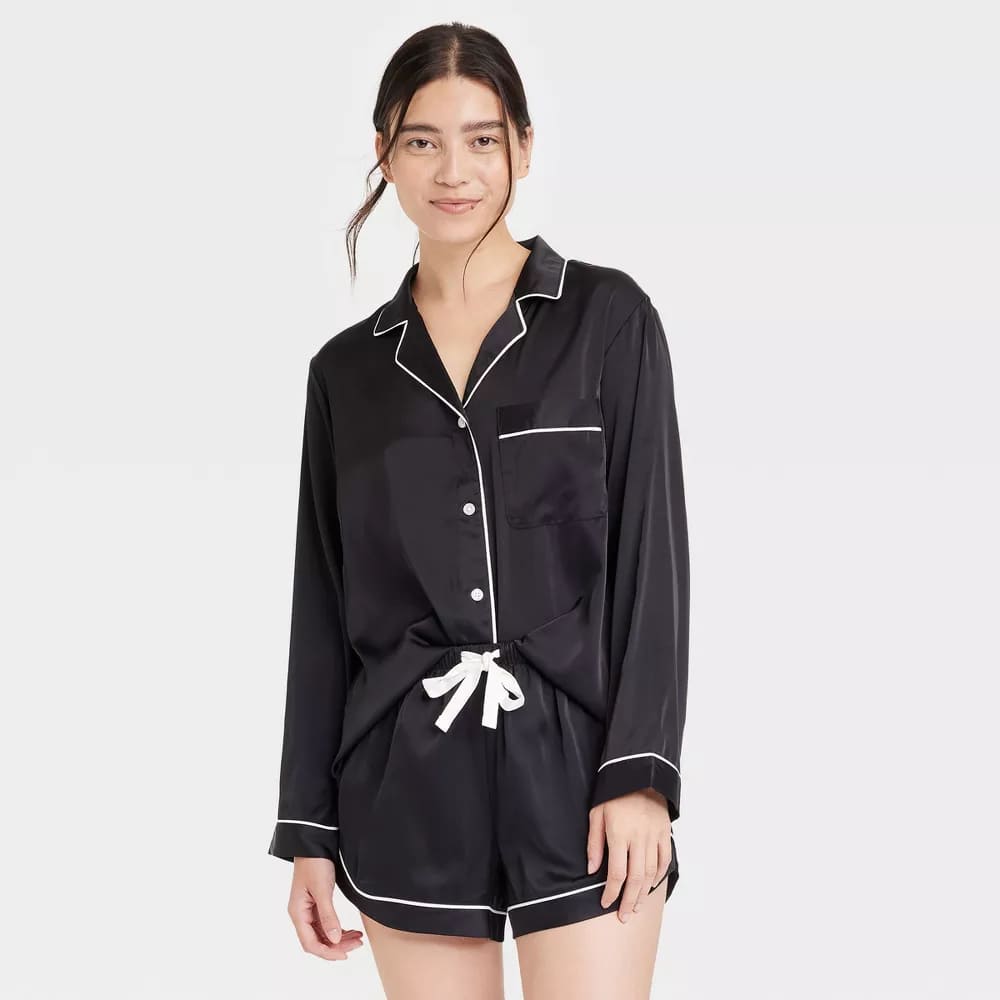 Target Women's Satin Pajama Set with Eyemask Stars Above
To be able to sleep in the most comfortable way possible, you need pajamas that fit your texture and have a good-quality composition. A clear example of this is the Women's Satin Pajama Set with Eyemask Stars Above model from the Target catalog. With this set, you can rest with freedom of movement, while keeping your body cool.
Because of the way it is designed, the Women's Satin Pajama Set with Eyemask Stars Above can be used all together or separately. Its pieces are easy to combine and help you look your best while you sleep. In this way, you will not have any problems when you go to bed to rest with your partner in bed.
Soft textured pajamas
The first thing to note about this Target set is that all its pieces share a similar composition. These use polyester, recycled polyester, and elastane as the main processing materials. Therefore, they are elastic fabric garments that have a soft and pleasant texture, so that you feel well-being and freshness throughout your body.
By providing a light feeling for the type of fabric it uses, you can sleep better at night. Especially, because the passage of air is much more fluid so that your body can perspire without problems.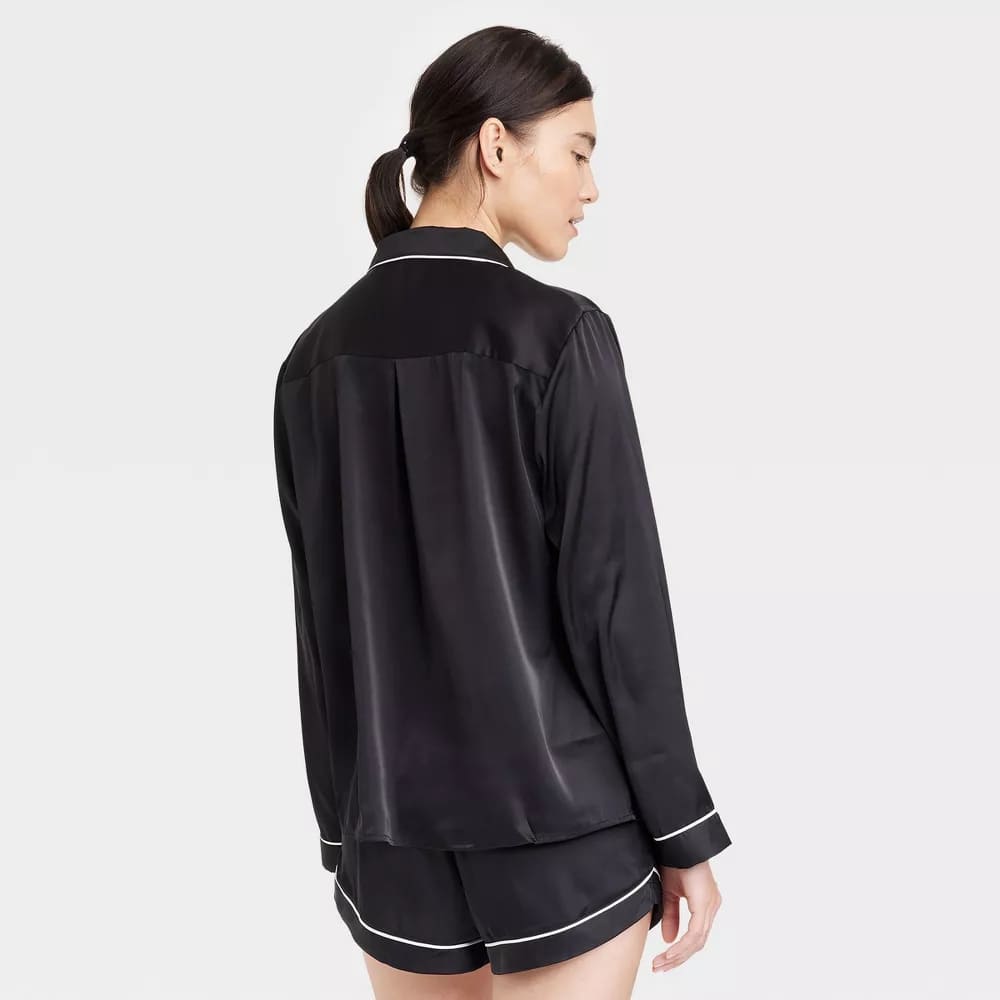 With mask included
To give you the best night's sleep possible, this Target set comes with a gorgeous mask included. This garment shares the same style as the rest of the pajamas, so that it combines in a homogeneous way. On the other hand, it has a soft texture that does not put pressure on the eyes. So you do not feel any discomfort while you rest.
The mask that comes with the pajamas is an essential garment since it allows you to achieve a healthy sleep cycle. This way you make sure you sleep 8 hours a day, without interruptions or discomfort. In addition, the composition of the garment is just as durable as the rest. Therefore, it will be able to accompany you for a long time.
Cleaning tips
All parts of the pajama set can be machine washed.
After finishing the cycle in the washing machine, you have the option of using a dryer to remove moisture.
Because of the way they are made, the pieces can also be cleaned by hand.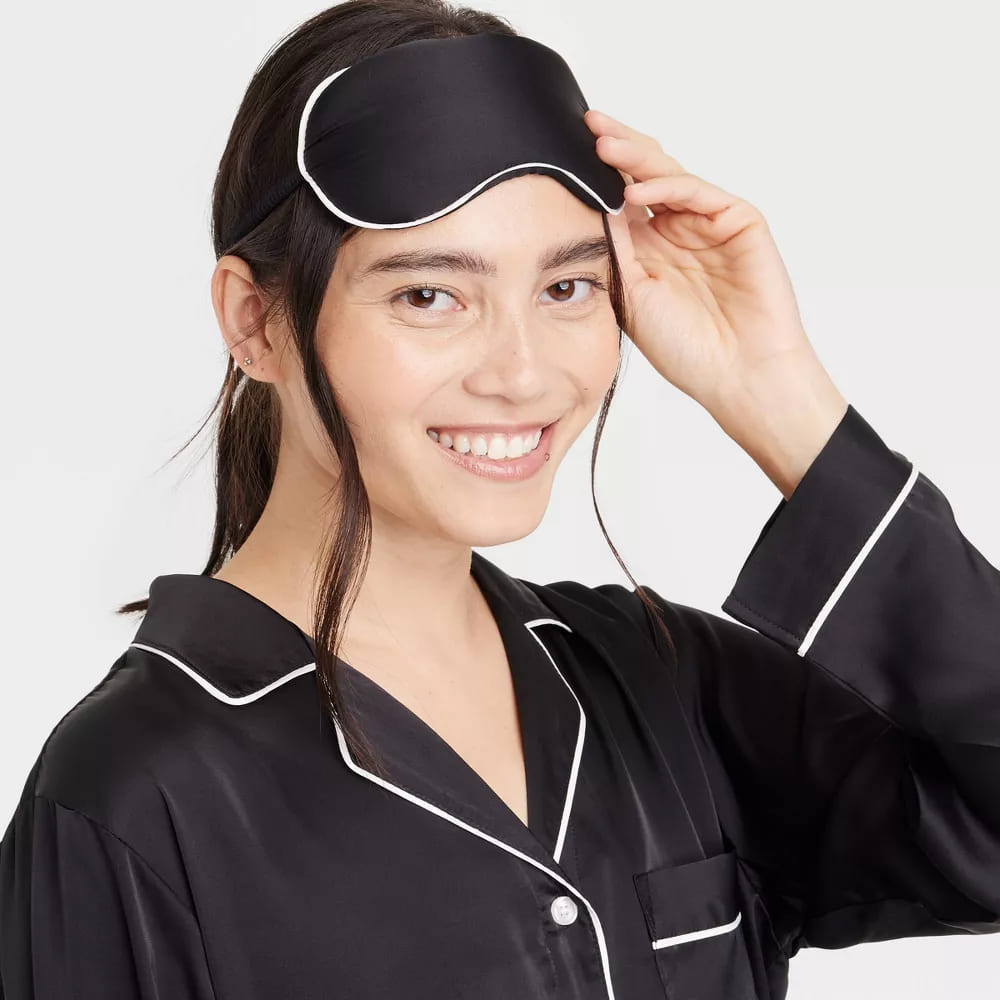 Target Pajama Set Price
You can enter the official website of Target to search for this set in the catalog of Valentine's Day garments. The Women's Satin Pajama Set with Eyemask Stars Above is priced as low as $25.00 when purchased online. This cost is maintained in all colors and sizes of the set, so you can choose your favorite without problems.