Breakfast, lunch, dinner … What else to do when you have already tried all the recipes you have at home? You don't need a new recipe book, you need a tool that allows you to innovate with what you already have in your home. ALDI has taken on the task of giving you such a versatile tool that you can spend hours inventing in the kitchen.
No more conventional meals or dishes. Both for you, your family, or your pets. ALDI is increasing its sales in the United States for a reason, it can lead you to new ideas, ways to cook, and dishes to make. With prices that rival Amazon or Walmart, discover a new way to eat.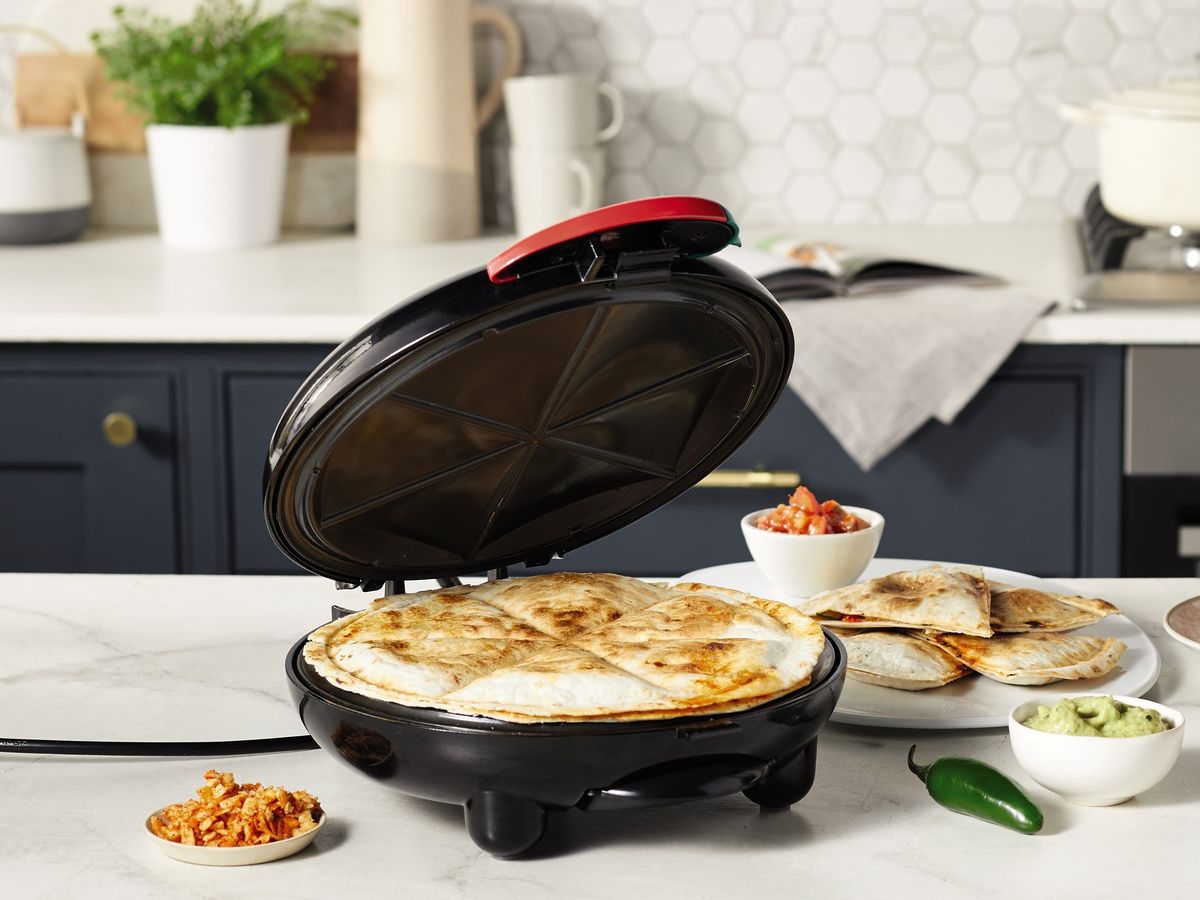 Ambiano maker of quesadillas and churros
Making life in the kitchen easier and more practical with the help of top-quality culinary implements is ALDI's goal. On this occasion, it brings a set of two products from the renowned brand Ambiano for the easy manufacture of churros and quesadillas at home.
The churros-making machine consists of a practical and small mold that is easy to handle thanks to its built-in handles. ALDI made the mold with a premium non-slip grade material. That makes it easy to make the churros without them sticking to the plates. The cleaning is quite simple, and you can use a clean cloth. Plus, it's important to avoid the use of rough materials when cleaning so as not to damage the non-stick coating.
Regarding the safety of the mold, its lid includes an easy locking system that prevents it from opening and accidents from occurring. The lid is secure and the grip handle does not get hot, allowing you to handle the mold without inconvenience.
to four delicious churros can be made individually at the same time using the mold. Built-in status indicator lights let you know when the pan is on and when the cooking time is up. They indicate that the process is complete.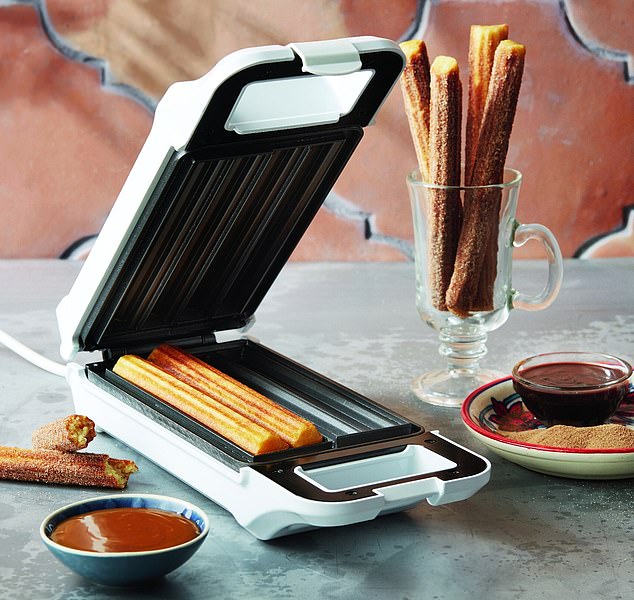 Quality, elegance, and versatility
On the other hand, the quesadilla-making machine is made with an elegant and attractive circular design. Besides the use of excellent quality materials that give it a good finish. The internal plates are made of non-stick material and are made with a triangular design, which makes it very easy to prepare the quesadillas.
The quesadilla mold can make up to six quesadilla wedges individually and independently. With the perfect size to enjoy at home. Once elaborated, the cleaning of the product is quite easy and fast, you will be able to cook more and clean less.
Ambiano includes optimal safety systems in all its products, such as handles that do not get hot, and lid locks at all times. The built-in legs allow the mold to be placed on any flat surface and ensure its stability at all times.
ALDI has limited stock of this product and it may not be available in all stores. The sale is carried out while available stocks last. Likewise, several units can be sold by each customer.
ALDI Price and Shipping
The sale price of the set for two units is $22.99, remember that the price may vary depending on the location. ALDI accepts many ways of payment, such as cash and credit cards such as Visa, MasterCard, and American Express. Besides, you can find contactless forms of payment.