No one can resist some delicious waffles freshly prepared, crispy, and hot at the table. This dish originally from Belgium is usually the sensation at all events and it does not matter if the guests are big or small. Their exquisite color and unmistakable texture, together with their ease of preparation, make them the perfect dessert. Today in Look At The Square (LATSQ) we know you're looking for an appliance that makes breakfast, lunch, and dinner easy.
And in the United States, making waffles is as classic a morning or evening activity as making a turkey at Thanksgiving. Stores like ALDI or Walmart They sell electric waffle makers that allow their preparation in a very easy way. And for you, who are looking for the best accessories for the kitchen, appliances, and more versatile utensils, we believe that this option will be ideal.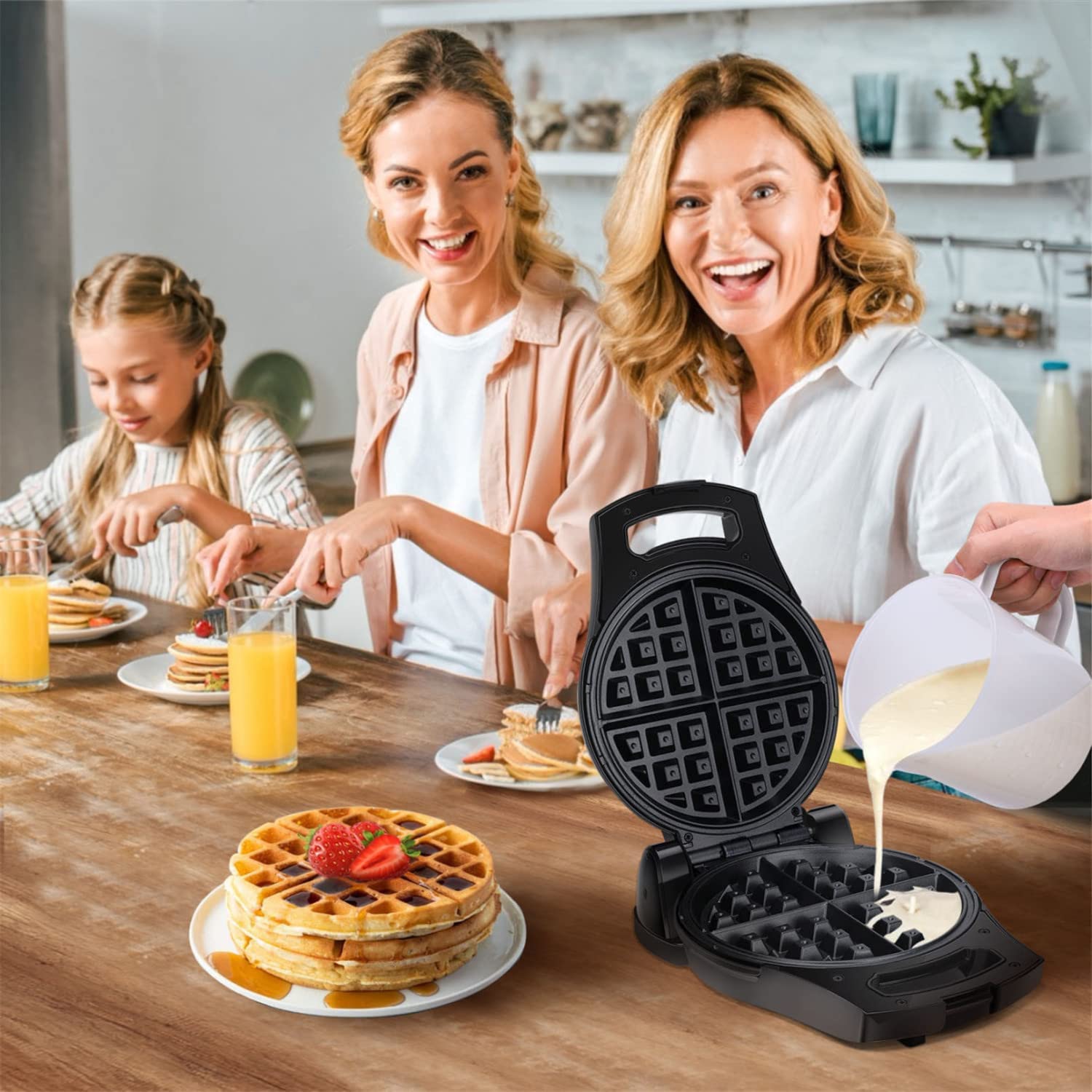 ALDI Ambiano Double Rotating Waffle Maker
Stop eating those waffles frozen foods they sell at the grocery store and what to heat in the toaster oven. Because the reality is that there is nothing as rich and healthy as waffles made directly with the dough from home. And with all the additional additions that you want to try.
It's important to mention that this waffle maker rotating Belgian is what the ALDI store calls an Aldi Find. This means that it's not a regularly manufactured product. It's a waffle maker manufactured during a certain season and once it is sold out it's not possible to get it again. So, if you are interested in the rotating waffle maker from Ambiano you must acquire it quickly.
Besides, It's a Belgian waffle maker with a classic design and molds in the form commonly used to prepare waffles. The additional feature is that during the preparation process it can be rotated 180 degrees. This ensures that the cooking is uniform and the waffles are toasted and perfect.
The use of the waffle maker is quite simple and it comes ready for anyone to do, it is recommended to first read the included manual to know how it works before starting. On the safety side, it includes power indicator lights to watch out for, and the foldable handles are cool and can be grabbed at any time.
The warranty included is three years. Although you must make sure to read the instructions so as not to make mistakes. For example, the waffle maker cannot be submerged in water. Metallic materials shouldn't be used to remove waffles as they can damage the non-stick Nylon that covers the internal plates.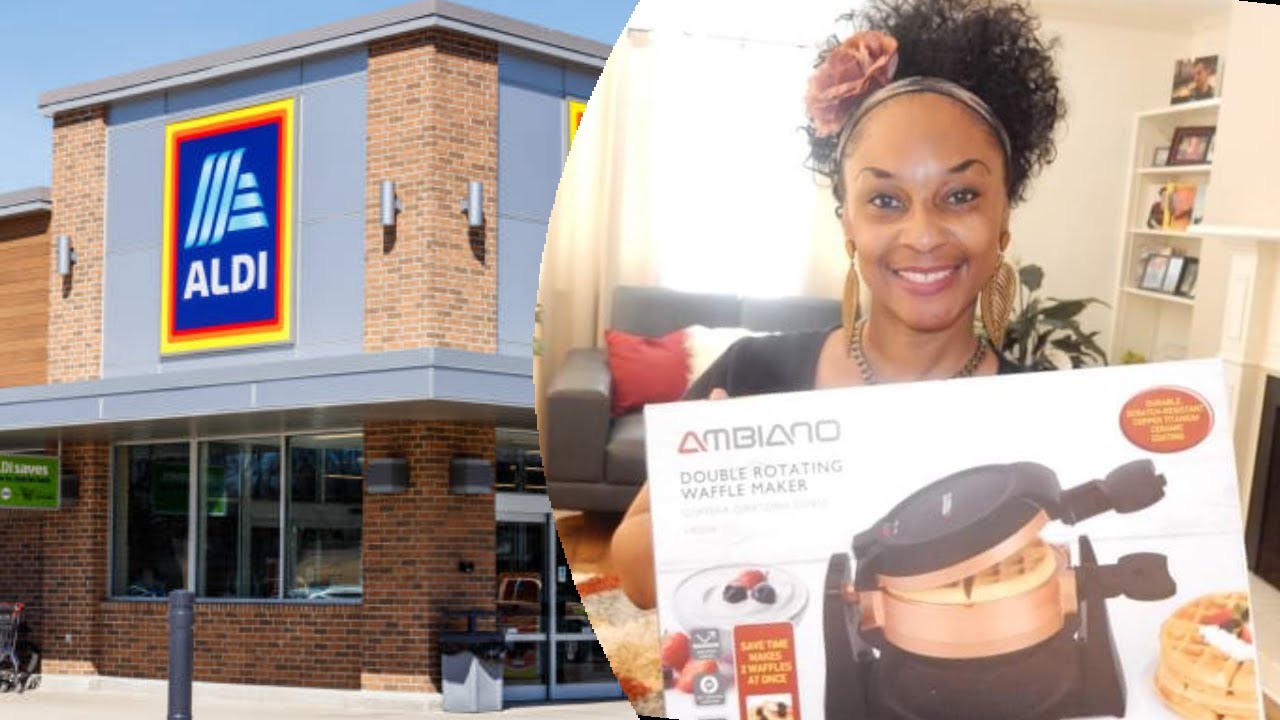 Characteristic 
Brand Ambiano.
Ability to make two waffles at the same time
Complete 180-degree rotation that guarantees complete cooking of the waffles
Non-stick material that won't stick to waffles
Stream 14540w electric
Available in two colors: navy blue and warm gray
Start preparing your waffles from today. Besides, they include many recipes in the manual so you can put all your skills into practice. Just plug in the waffle maker, wait for it to heat up and the green light comes on. And voila, add the batter and enjoy some delicious homemade waffles.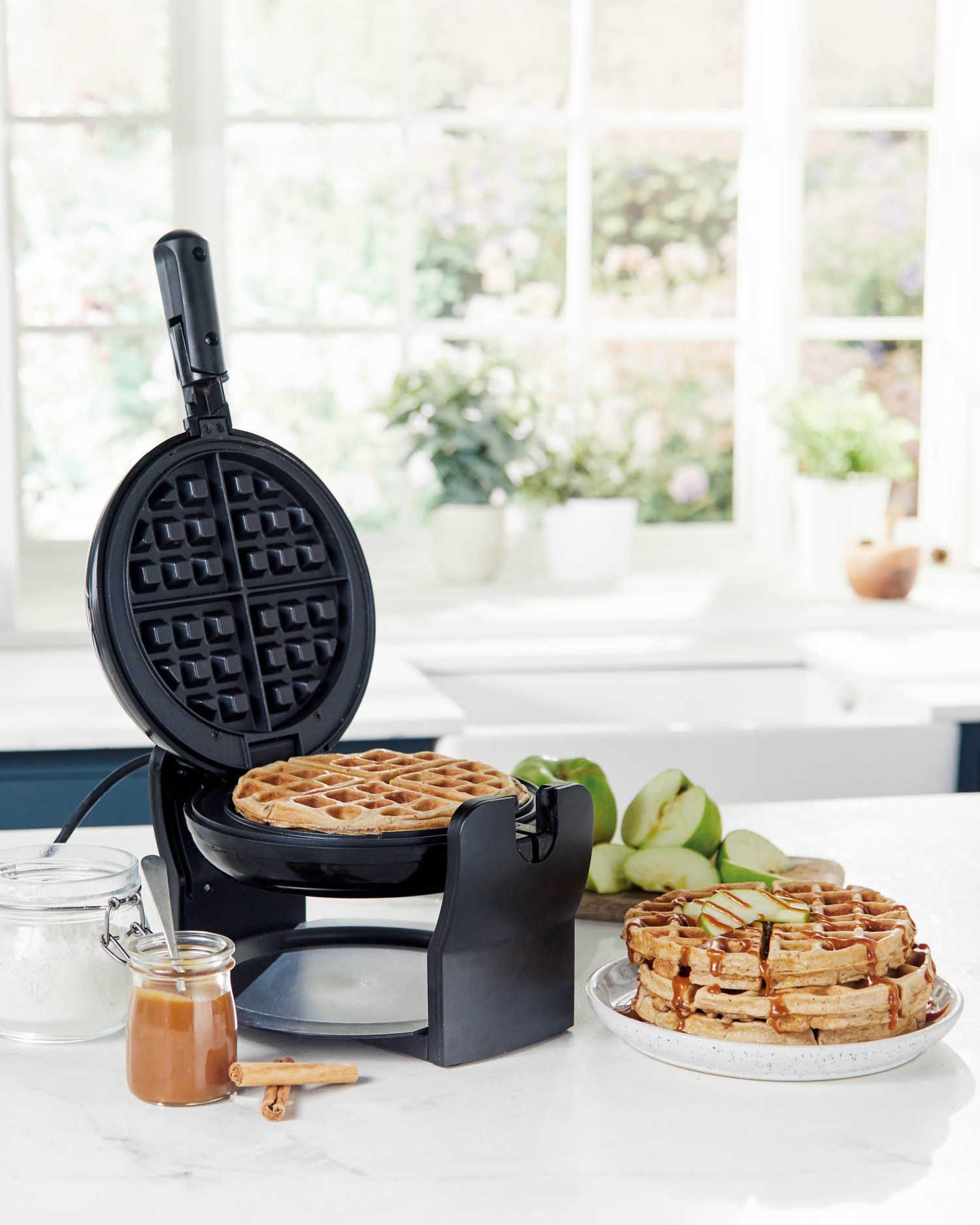 ALDI Price and Shipping
The selling price of the rotating waffle maker is $35, a little more than the non-rotating version. Also, the ALDI store accepts different payment methods including credit and debit cards, as well as modern contactless payment platforms and of course cash. The only existing limitation is that coupons or checks are not received.