Going in search of the perfect TV in popular stores in the United States such as Amazon, Best Buy or Costco can give you goosebumps to the large number of options you can find. But currently, there is a TV for sale that stands out above all others for being of the highest quality, Sony brand, and unique advantages for lovers of a good 4k screen.
We are talking about the Sony Class X80CK 4K model that also has a large screen that will make you immerse yourself in a fantasy world when watching your favorite series and movies. And as we have said several times in Look At The Square (LATSQ) for adequate entertainment, do not skimp on expenses and complete your collection of accessories with speakers, projectors, and the most comfortable sofas.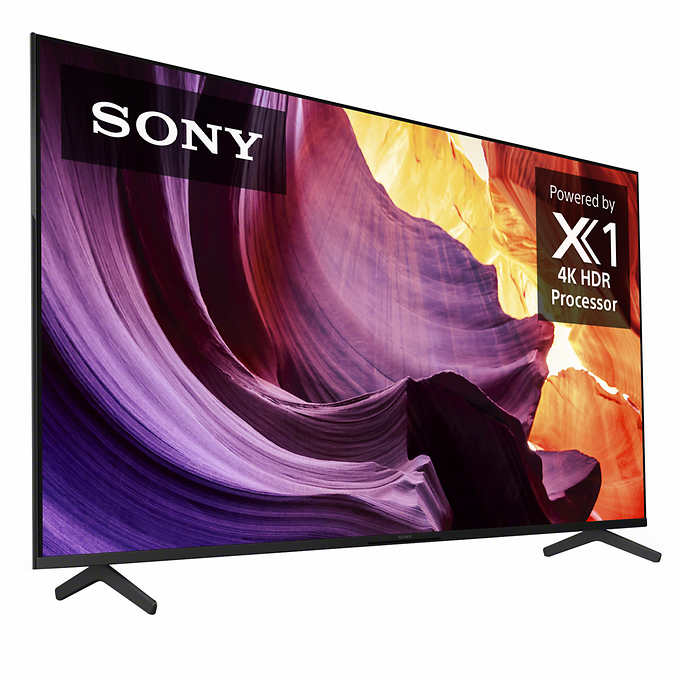 Costco Sony X80CK Series
It is an 85-inch smart TV with and high image resolution, with multiple built-in functions that are easy to use. The Sony X80CK Series from Costco is perfect to complement your bedroom or living room in your home. Not only does it give you a unique visual experience, but it also has an incredible surround-quality sound system.
The Sony X80CK Series TV from Costco is easy to install and can be used to watch movies or play video games. You can configure it the way you prefer and it has a wide range of free download applications. Therefore, it is an ideal accessory to rest and relax inside your home.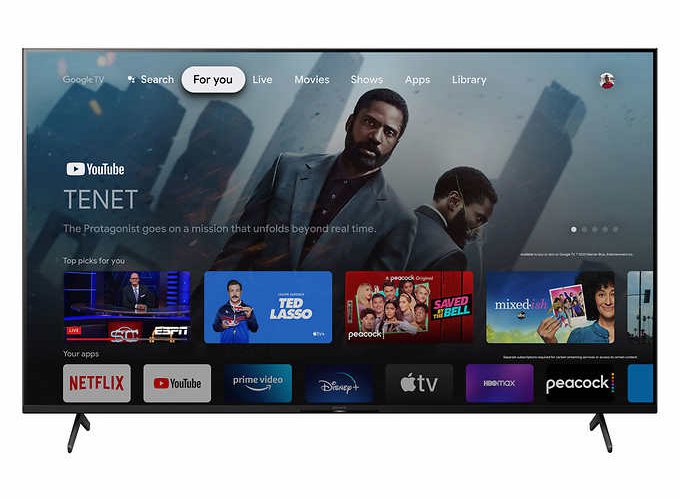 Essential features
4K image resolution and HDR Processor X1 technology to reproduce clear images with detailed contrasts.
Splendid backlit remote control to handle all its integrated functions.
It has Google TV to synchronize your account with all the streaming applications to which you are registered.
Exclusive features for PlayStation 5, in order to help you improve your performance and experience unique graphics.
It is complemented with Motionflow TM XR technology to reproduce fast movements in movies or sports.
You can control all the functions and applications of the smart TV through Google voice commands.
It is an AirPlay 2 compatible product for sharing content on the TV from an Apple device.
It allows you to configure its interface with parental control, to monitor the little ones in the house.
Its dimensions with support are as follows: 66 x 41 x 16.25 inches, weighing 73.6 pounds.
It is equipped with a spectacular full-range Bass Reflex X-Balanced sound system.
Main applications
One of the best qualities of this smart TV is that it has compatibility with a wide range of applications. Among them, we highlight the following.
Bravia Core: Contains the most popular movies from Sony's catalog, both recent and old.
Netflix: It has series, movies, and documentaries of all kinds, with categories for children and adults.
Disney+: Features content from Fox, Pixar, Marvel, Star Wars, Nat Geo, and more.
HBO Max: Series and movies from Warner, DC Cartoon Network, Adult Swim, and other channels.
You also have access to YouTube, Amazon Prime Video, TikTok, Apple TV, and Peacock, among others.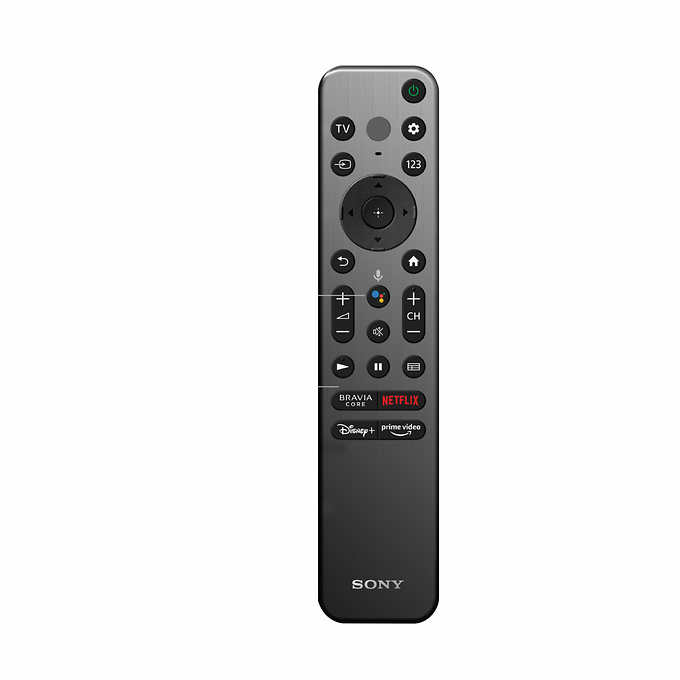 If you liked it you can buy it at Costco
Currently, you can buy the Sony X80CK Series smart TV from the official website of Costco. This model is available for a price of $1,499.99. This cost includes shipping the product, without the installation or configuration that you will have to do on your own.
For an additional $30.00, our team will do the TV setup for you. In addition, this product has a 3-year manufacturer's warranty coverage.