Full of adrenaline, design, style and children adore it… This is the hoverboard that Walmart has for this Christmas. It's not the simple skateboard you find at Amazon or Best Buy, it's an innovative way for kids to learn a new skill and hobby. It will be the ideal gift that will look great under the Christmas tree.
Today you can buy it from the web portal of American company anywhere in the United States. And if you dare, at Look At The Square (LATSQ) we recommend completing the look and safety with knee pads, a helmet and wrist guards to make this a safer and more satisfying experience.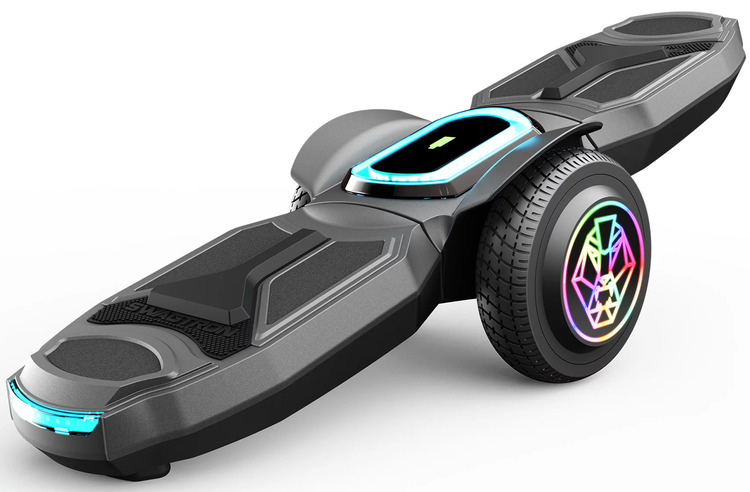 Get around town with an Electric Hoverboard Skateboard from Walmart
Don't give away skates or bicycles anymore, with the Electric Hoverboard Skateboard your little one will be able to move through squares and streets in complete safety. First of all, the battery of the skateboard is amazing, because it charges quickly, 4 hours is more than enough for the electric skateboard to be operational. As if that were not enough, the LiFePo battery allows a displacement of up to seven miles per hour.
At the same time, the child will have a high performance on the pavement for the 150 watts of power. Another positive aspect are the non-slip pads, which allow better support while the child moves. The tires are rubber and have a measurement of 6.5".
As for the design, the company combined the style of a hoverboard and a skateboard, as a result, you have a skateboard with a professional style and easy to maneuver. With this skate, children can perform tricks and turns that left everyone speechless.
At last! We reveal the main features
Quality standard: Yes
Bluetooth enabled: Yes
Battery type: Lithium Ion
Wheel size: 6.5"
Top speed: 7 miles per hour
LED front lights: Yes
Wide platform: Yes
Available colors: Black, grey, orange and pink
Age: From 6 years
Warranty: 1 year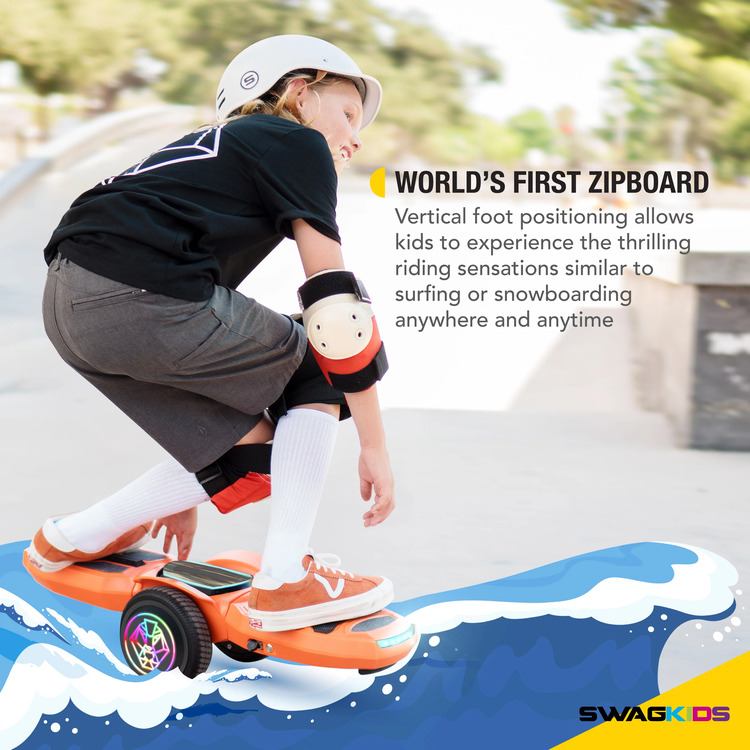 Two Principles You Shouldn't Skip With a Walmart Electric Hoverboard Skateboard
Basically, the main principle you need to know in order to ride a Walmart Hoverboard and not die trying is to stay calm. Yes! Although it sounds obvious, many have given up from the first attempt because they don't know how to stay calm.
The skate guides you, some models even explain in the instructions which leg to go up first so you don't lose stability. However, with self-balancing technology, the child will feel like they are on a surfboard or a conventional skateboard.
On the other hand, the second aspect that you should consider is that they are not indestructible devices. This is how we recommend you constantly clean the skateboard. For this, do not use abrasive products, as they can damage the finish of the skate. You can search the market for special liquids to clean the skateboard.
How about giving away an Electric Hoverboard Skateboard? Know the price
At Walmart, the December offers could not be missing, and to compensate all their customers they have decided to have this hoverboard on sale for a limited time. The original price is $329.00, but with the discount it remains at $198.00, that is, you are saving $131.00. In addition, you can pay for installments of $19 per month.