Neon lights have never gone out of style; on the contrary, they are increasingly popular, especially with designs like those of Urban Outfitters. They dare to fill your room or office with elegant and unique colors that make you feel like you are in the 80s.
At Look At The Square (LATSQ), we believe in the magic of unique spaces full of color and extravagant lights. They increase your imagination and become your sanctuary, and you can customize them. No more conventional light bulbs, street lamps, or lights; say hello to neon lamps.
Urban Outfitters Mushroom Neon Sign
The design of this neon light from Urban Outfitters is inspired by the forest and is shaped like a mushroom. Its neon light can give a warm look to the room and make it look original and different. With these types of lights, photos for Instagram come out in a shade of the color of light, making it look much better.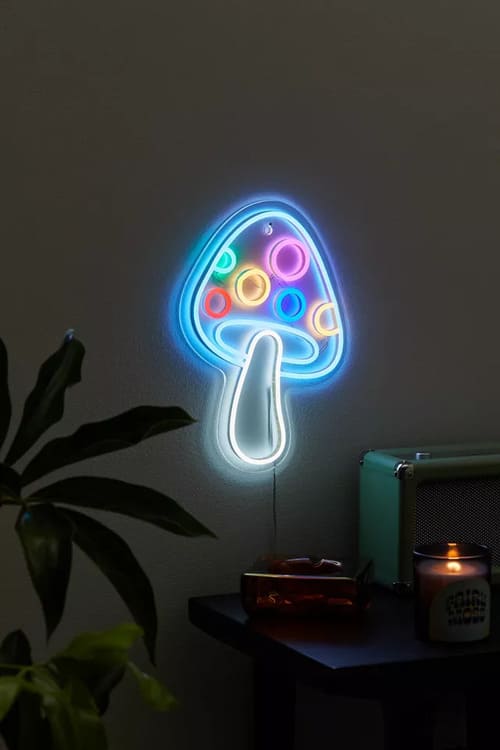 You can connect it to power using just a USB cable. The control of its voltage is 6.95W. This is $59.00, but you can pay it in 4 installments of $14.75 without interest using Afterpay or Klarna.
UO Extra Large Lava Lamp
This long lava lamp is ideal if you want your room to have a different and eye-catching space. Inside, it has fluids that, when heated, create a movement similar to lava's and make it look cool. It consists of the upper part, where the juices are, and the bottom responsible for heating.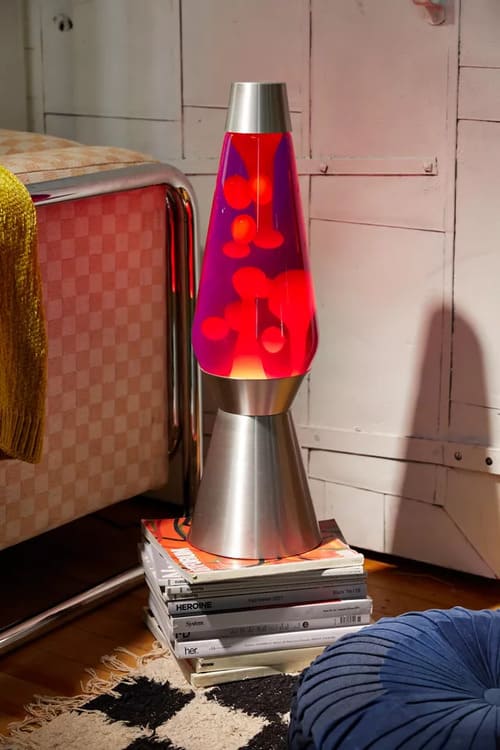 To heat optimally and have good lighting, you need a 100W bulb. The shape of this lamp is conical and large in size. This price is $199.00, and you can opt for four installments without interest of $49.75, but the payment has to be through Klarna or Afterpay.
Urban Outfitters Butterfly Neon Sign
To make your room acquire that retro touch you want, it only needs this neon light in the shape of a butterfly. The colors that this emits are blue and pink in very soft and subtle tones. You can place it on any wall easily. Its power is 6.3W. You can buy it for only $59.00, but if you want to pay in part, you can take advantage of the four installments of $14.75 without interest when making the payment through Klarna or Afterpay.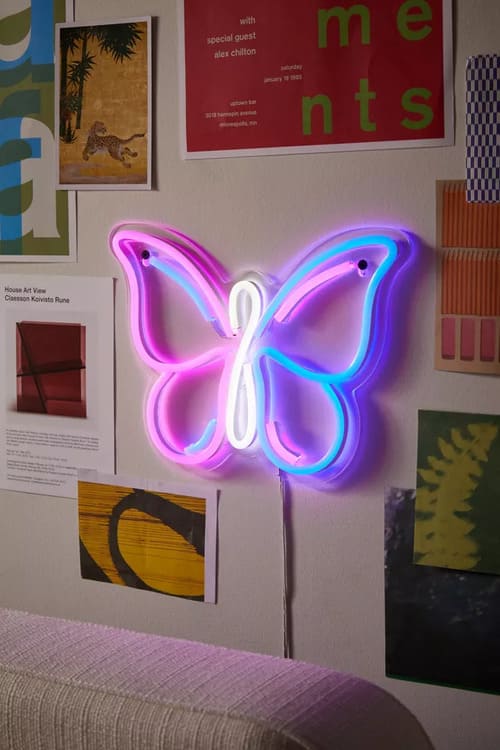 UO Lips Neon Sign
One of the best ways to make one part of your room stand out above the others is by placing these neon light-shaped lips. It has a plastic plate on the back to create a significant effect so that the light bounces and stands out more. This is safe and is proven by electricity regulations. The voltage with which it works is 15W. This is $199.99, and you can pay it in 4 interest-free installments of $49.75 using Klarna or Afterpay as a payment method.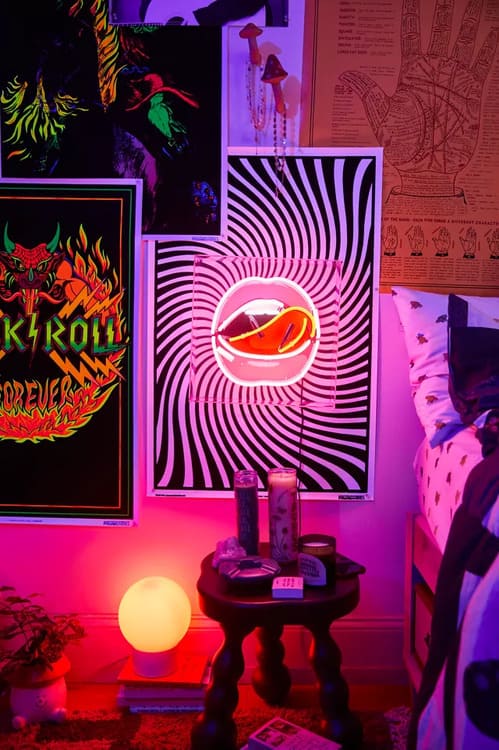 Shipments
When buying one or more products online at Urban Outfitters, you are given several options to send your purchase. Depending on the amount of money you are willing to pay and the urgency with which you need the products, you can choose one of the following:
Rush: its price is $23.95, but the advantage is that it is the fastest, and your purchase will arrive in just 1 or 2 days.
Express: for this type of shipping, you have to pay a total of $14.95, and you will receive your order between 2 and 3 business days.
Standard: with this, you will only have to spend $6.95 and receive the package between 5 and 8 business days.
If you want the free shipping option, you must spend more than $75.00 on the purchase.