Winter means a lot of colds and a lot of snow. Everyone thinks they are well prepared when they buy coats, thick shirts, thick pants, and scarves. But when they come out, their feet are the ones that suffer the most, since they take all the cold that is on the ground. How to protect your feet at that time?
So that you are warm from head to toe, Urban Outfitters in conjunction with Koi presents you with winter boots that are all you are looking for. But these try to imitate a model that Crocs had already taken out. In Look At The Square (LATSQ) we will see these boots of different brands and designs and you can conclude which one is best for you. Focus on how they can protect you from the cold, but also how they can match your look.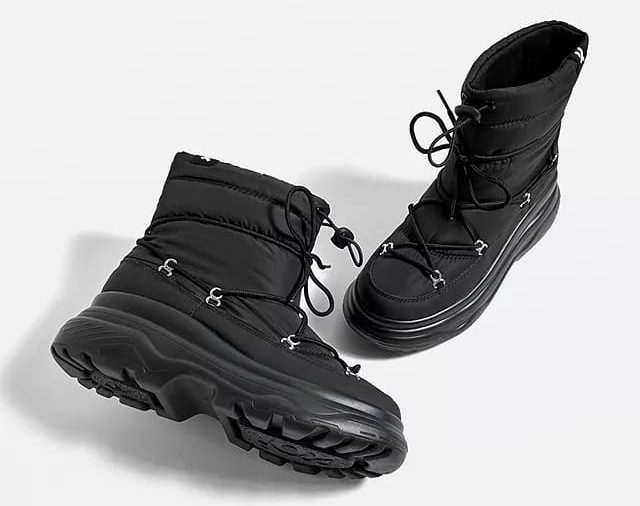 Urban Outfitters Koi Footwear Black Snow Boots
Look good everywhere with the Koi Footwear Black Snow Boots. The upper part of these boots is isolated. The area above the ankle has a cut and has a lever closure, this helps in the winter season that not a little snow enters the inside of the boot. So, your foot stays safe from the cold.
So that you can adjust the footwear in a better way to your foot, it has the traditional laces, but these are elastic, so you can get more adjustment. Its sole is made of flat rubber with a platform. Also, at the bottom, it has a kind of cleats, which can give you much more grip on the surface you walk.
The material that makes up the top that covers the foot is made entirely of polyester. Therefore, to clean it you only need a dry cloth. Avoid walking on terrain with a lot of dust or dirt because it could be difficult to remove. On the other hand, the sole is rubber, so in winter nothing will affect you.
The price of these boots for winter is $99 and at the moment does not have any discount. Take the opportunity to look fantastic.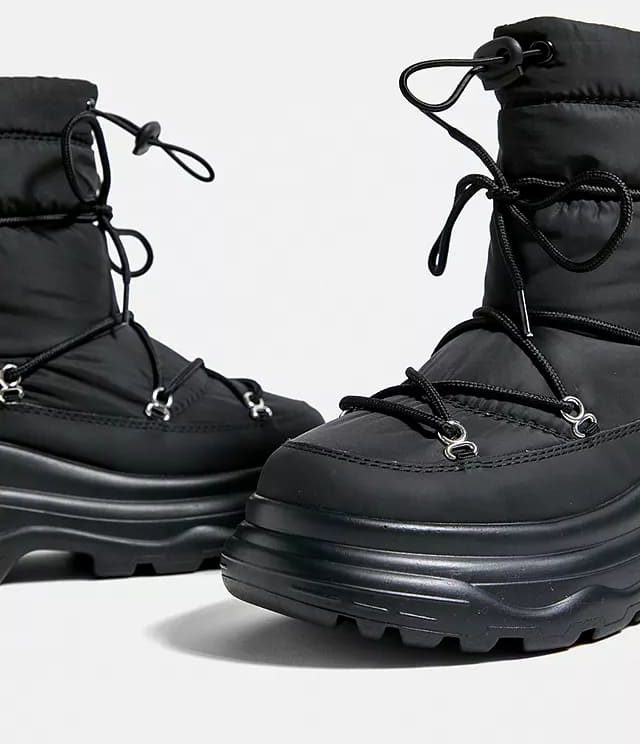 Women's Classic Neo Puff Shorty Boot
The boots that Crocs has for you are ideal for you to shelter your feet well during the winter season. Its interior is completely lined and the ankle part has swollen insulation. As for the lower part of the sole, we find sawteeth that offer you greater grip on the worst surfaces.
For the cold days that winter has, you can go out with style and elegance. It is available in several colors so you can choose the one that best suits the style you like. The style of the boots is the same as those of Crocs sandals, the difference is that everything is lined to prevent the cold from entering.
This model was revised with Dual Crocs Comfort technology. Thanks to this, you are guaranteed comfort, but also protection from high temperatures on both feet. The tongue it has is EVA type with Jibbitz pendants. In case they get wet, they dry quickly and are also simple to clean.
Its price is $79.99 and using AfterPay you can use 4 installments of $20.00 without having to pay any additional interest.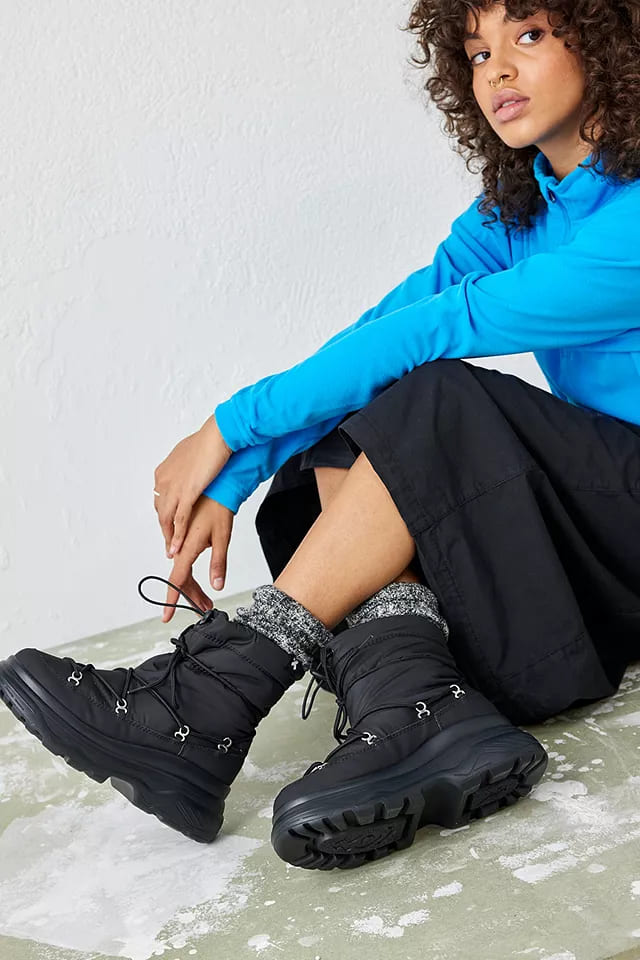 Urban Outfitters Shipping
If you want to receive a shipment from Urban Outfitters, you can choose from before which is the type of shipment you want to use. Depending on the one you use, you will have to pay a higher or lower price. With rush shipping, you have to pay $ 24.95 and you get the product in 1 or 2 business days.
Express shipping costs you $14.95 and you get the product between 3 and 2 business days. Finally, we have the standard shipping that has a cost of $ 6.95 and you get the package between 5 and 8 business days. If the purchase you are making is priced above $ 75.00, you will be able to enjoy free shipping.