You're going to exercise or go to school in the United States, but your wired headphones have been damaged again. You are only looking for headphones that have good quality, but that is not as expensive as most wireless headphones.
In fact, there is a model. Walmart presents a new model of special wireless headphones in conjunction with Visual Land. You will never have to worry about them being damaged or tangled again and you will also enjoy the best sound quality you will know in your life. And at Look At The Square (LATSQ) we're happy to show you.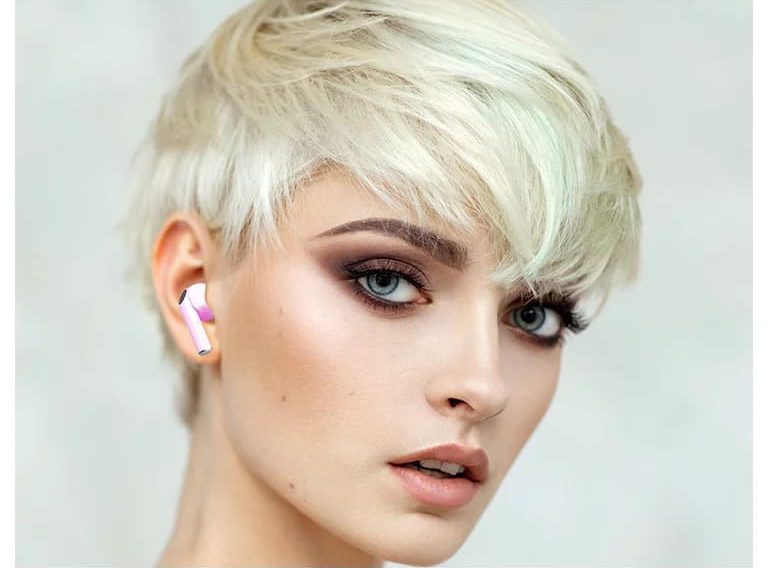 Walmart Visual Land SOUNDWAVE A1 Active Noise Cancelling True Wireless Bluetooth v5.3 In-Ear Headphones – Pink
The highest technology in terms of active noise cancellation in wireless headphones is the SOUNDWAVE A1 Active Noise Cancelling. This works thanks to the fact that on each side it has a high-quality microphone that is responsible for recognizing the noises of the environment. Then, it reduces the volume until they reach 30 db.
Thanks to this noise cancellation, a 13mm titanium diaphragm driver, and the high quality of Bluetooth 5.3, you can enjoy the crisp, immersive sound. Its shape is designed so that your ears do not suffer. If you put them on in the morning and are still using them in the afternoon, you probably haven't even touched your ears.
Although their original price was $79.99, they are now discounted and you can get them for as little as $24.88. You can find them in several colors: black, blue, green, pink, and white. You have a variety to choose from according to the tastes you have.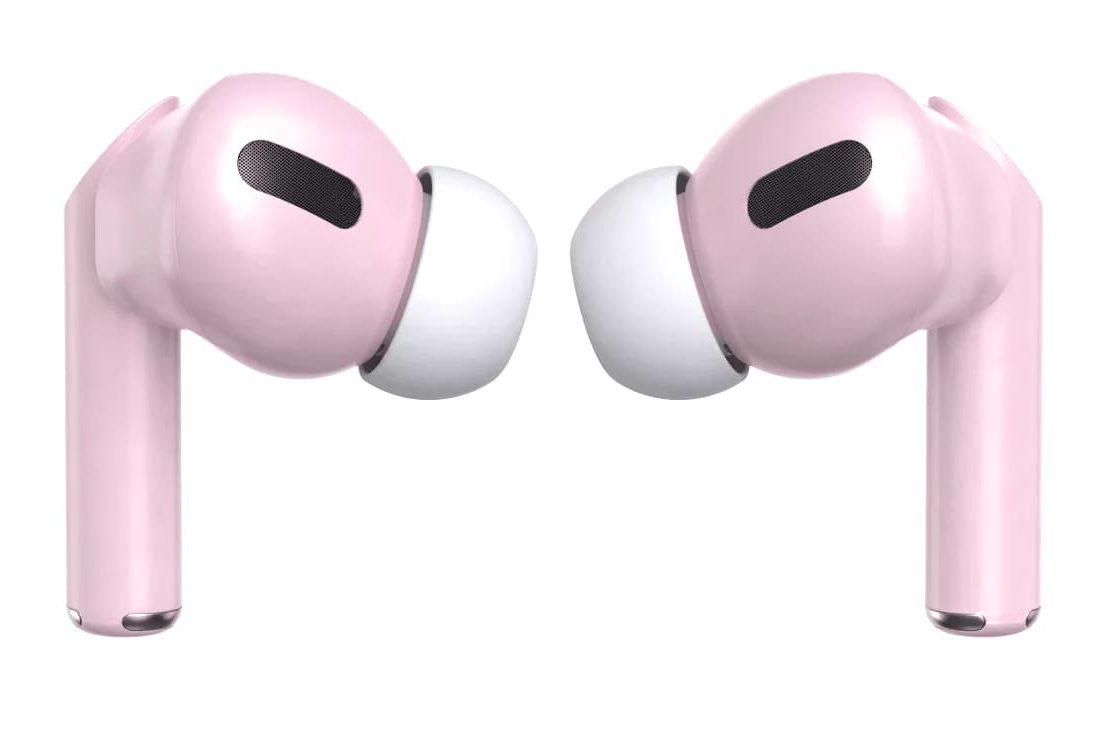 Characteristics
Active noise cancellation modes: You can choose transparency mode, which allows you to hear ambient noise. There's also the option of active noise cancellation, so you don't hear anything from outside. It has a microphone on each side. Which allows you to select the outside noises and reduce them until you hear them.
It has Bluetooth 5.3.
IPX5 protection: This protection does not allow the headphones to be affected by dust or water. This gives you the option to exercise or do any activity with them and not be worried about them being damaged.
Duration: you have 5 uninterrupted hours of playback to your access. You can opt for 15 more hours by recharging it in the case.
Contents: In the box, you can find 1 pair of wireless headphones, 3 pairs of headphone gummies of different sizes, a charging case, a starter guide, a Type-C cable, and something that tells you about the product warranty.
Quality: Thanks to their materials, active noise cancellation, and an advanced version of Bluetooth, they play music in high quality. You can enjoy deep bass and harmoniously shiny vocals.
Reach: you can use them at home by having your phone in the room and you being in the kitchen. It has a range of up to 15 meters, so if you move this distance, you can still enjoy your music.
Control: On the neck of the headphones there are built-in touch controls that allow you to control the function of the headphones. With these buttons, you can activate active noise cancellation, pause or play music, take calls or change songs.
It has a 13mm diaphragm controller made of titanium.
Voice prompts: Tell you what state they're in: power, pairing, or pairing completed.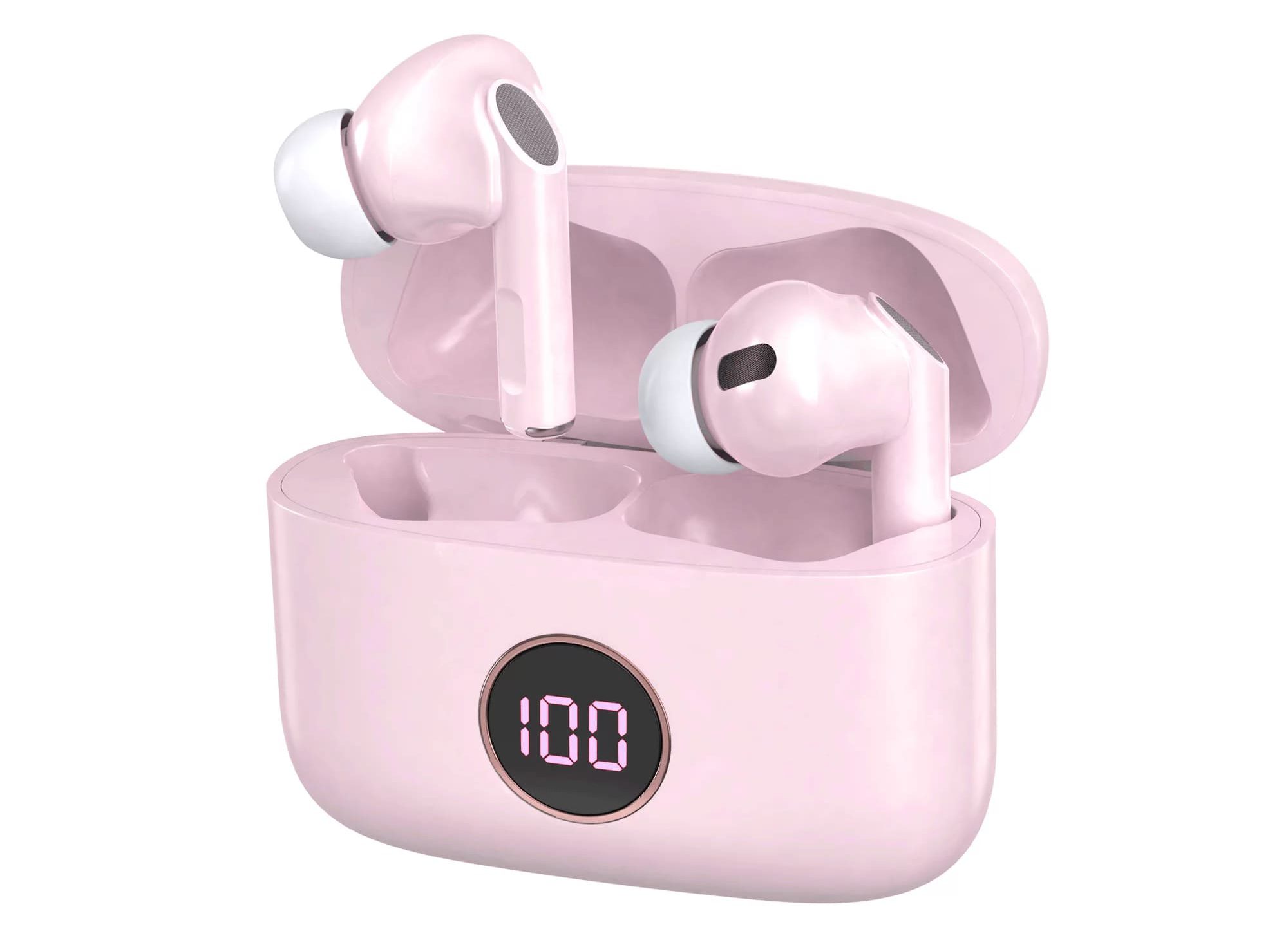 Walmart Shipping
Shipping products at Walmart is free. Depending on the area in which you live and the taxes that are applied there, the price may change. The order will arrive after 1 or 2 days. In case you don't live that far from a Walmart store, you can make the purchase online and pick up the product in the store.