Are you a fan of pasta? If until now you have wanted to start a new hobby because you are bored at home in the United States, that is why Walmart gives you the best option this season. Never before has it been so easy to make homemade pasta, and you will eat much healthier with this incredible option.
Also, we at Look At The Square (LATSQ) know that this is an accessory that cannot be missing from your kitchen. Especially, because you can prepare unique, healthy, and fully customizable dishes. In conjunction with an air fryer, refrigerator, and other appliances, your house will be fully equipped.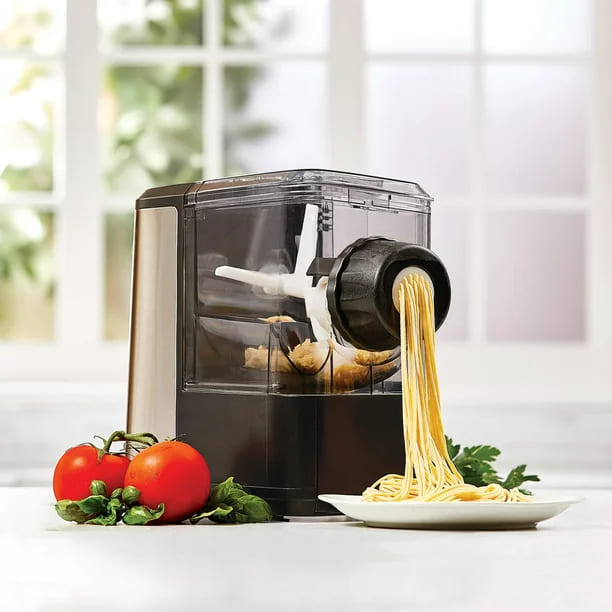 Walmart Emeril Lagasse Pasta & Beyond Electric Pasta and Noodle Maker Machine
It is an electric machine to make pasta and noodles, which includes a slow juicer 3 in 1. It works quickly, easily, and automatically in the preparation of high-quality food. Besides, it offers you a texture and consistency similar to real Italian food, where you will not feel the difference at any time.
It should be mentioned that it also comes with molding discs, perfect for combining new ingredients whenever you want. In this way, you can create personalized Italian dishes, according to your preferences. On the other hand, the included slow juicer works with fruits and vegetables. It is ideal to complement your favorite foods.
The Walmart Pasta and Noodle Maker is an excellent quality kitchen accessory. It is always ready to be used, with optimal performance. Among its main qualities, we can highlight the following.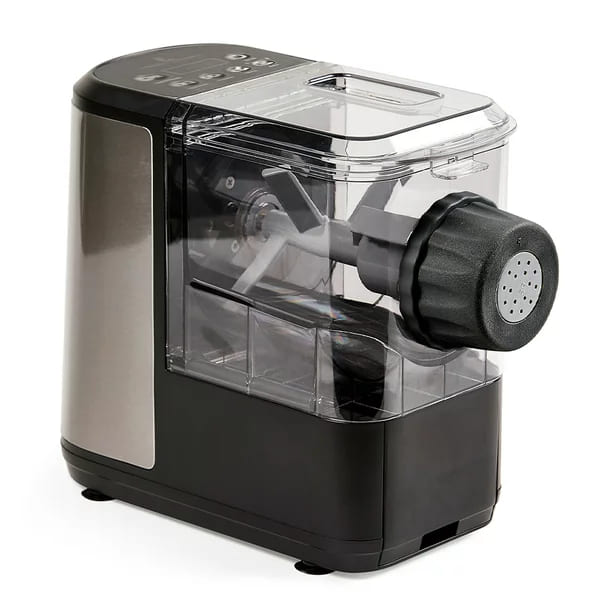 Dimensions and weight
One of the benefits of having this product in the home is that it does not take up much space. In particular when comparing it to other kitchen accessories. Other than that, the pasta maker is light in weight and can be carried around easily without any inconvenience. The exact measurements of this product are as follows.
Length: 13.90 inches
Width: 6.20 inches
Height: 10.90 inches
Weight: 16.1 pounds
Knowing the exact dimensions and weight of the pasta maker, you can determine if it will fit into your kitchen. Due to its small size, there will most likely be no problems.
Accessories included
Another of the main advantages of buying this product is that it includes several additional accessories. These complement food preparation, machine cleaning, and machine maintenance. Therefore, they are essential accessories that you should make the most of. In the following list, we will mention everything that is included in your purchase.
emeril machine Lagasse Pasta & Beyond.
Slow juicer 3 in 1.
8 shaping discs to change the shape of the pasta.
Spatula and cleaning brush.
Cups to store juices and pulp.
Measurement containers.
Emeril's Pasta and Juice Recipe Book.
Functioning
This kitchen accessory stands out for its ease of use. You just have to mix the pasta, add the ingredients and let the machine work automatically. Depending on the foods you use, you can customize the dish according to your preferences or needs.
Once you have finished preparing pasta or noodles, you can disassemble the pieces of the product. In this way, cleaning can be much more practical and effective.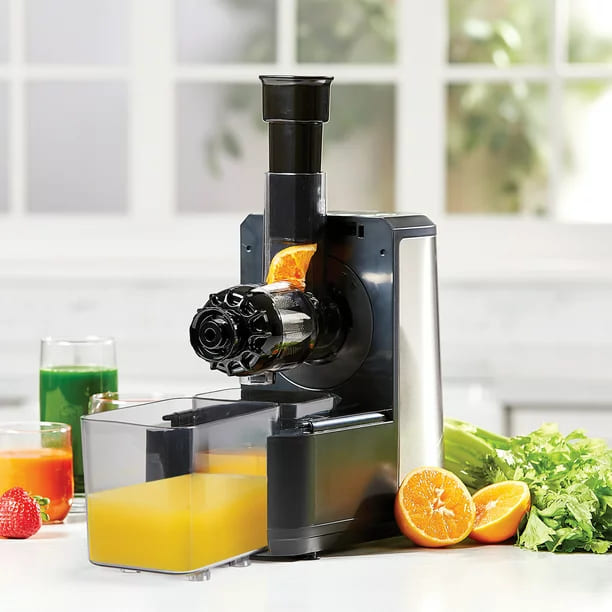 Walmart Price
Currently, the Emeril machine Lagasse Pasta & Beyond is widely available at Walmart locations and on the website. You can buy it for only $144.97. In addition to this, if you have an Affirm account, it is possible to buy it for monthly installments of $14, without added interest.