After almost a whole decade of collaboration, Adidas and Kanye West enter into a controversy that manages to jeopardize the agreement that existed between them, in relation to the Yeezy sneakers collection.
It all started with a T-shirt that has generated great controversy for its phrase: 'white lives matter'. Since its appearance at Paris Fashion Week it has been taken as a bigoted offense against racism in the United States.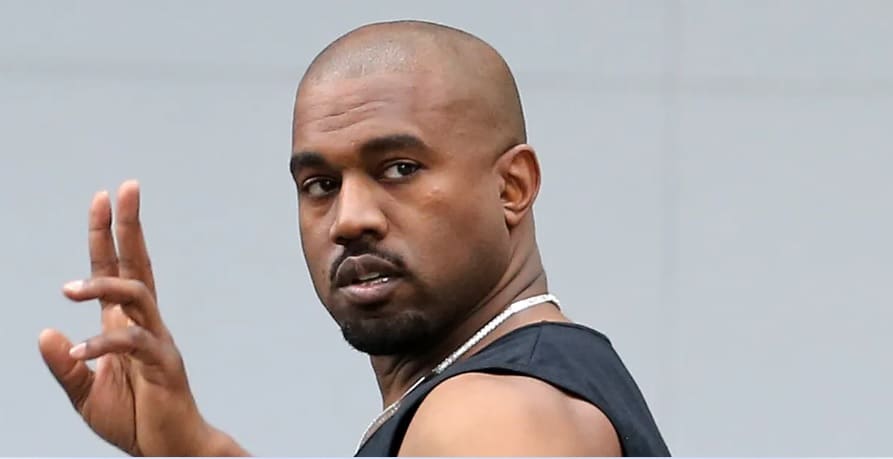 Kanye West's action that Adidas is criticizing
Adidas, apparently, despite the fact that Kanye West through the social network Instagram, wrote something about it to the brand. Accusing and judging him, pointing out that he had "stolen" his designs. He later deleted the publication in which you could read 'I am Adidas' without being too successful, since the whole process was seen and captured.
Adidas has been trying to resolve the altercation privately, although it seems without much luck in getting everything to play out more professionally and without causing problems.
Repercussions in the media and social networks.
Still, despite the deleted publication, the well-known editor of Vogue magazine, Gabriella Karena-Johnson, gave her opinion on the matter. "Hugely irresponsible" are the words she transmitted verbatim before the incitement that she gave to see as unfair, after what Kanye West transmitted.
The latter, after receiving his accusation, decided to respond to Gabriella Karena with a mocking tone, stinging her weight and appearance.
https://www.instagram.com/p/CjYIgE4oFB_/
Adidas says the contract will be under review
We don't know exactly what will end up happening with the Yeezy sneaker collection, which until now, had received great support and successful brand recognition in the fashion world. But what we do know is that less than a month ago, in September 2022, the singer Jayne West's lawyers communicated to Gap, which is another fashion brand, that there would no longer be a possible collaboration, creating quite a stir about it.
The sentences communicated to us by Adidas, instead, are more positioned so that everything can be resolved: "We are proud of our team that has worked tirelessly throughout our collaboration with Ye and the inconvenient products that were born out of it. We also recognize that all successful partnerships are based on mutual respect and shared values."
On the other hand, Ye, still professionally engaged, a new name the singer has given himself, appeals:
"After repeated efforts to resolve the situation privately, we have made the decision to put the partnership under review. We will continue with the current product during this period."
There is no doubt that we will probably have a lot to talk about regarding Kanye West and everything that is happening with the brand. There are many celebrities out there in the fashion world, each giving their view and perspective on what is going on with this partnership with which we still don't know how it will end.
The loss of respect, the moral judgment, seems to be in these cases below any work or design.
Twitter and Instagram block Kanye West
Also the singer has been blocked by Twitter and Instagram according to 'Fashion United' after everything that has been happening due to Javi's offenses to the Adidas brand, which of course ended up being reported.
Let's wait and see if the singer gets his accounts back after going through the phase, as it's not just the Adidas contract that is at risk of being his end. It is also the rapper's relationships that will be under scrutiny by social networks for those who have witnessed his verbal aggressions, also put under review.