We see it more and more every day. Couples that seemed to be soul mates, that settle down, that seem to achieve an equity and synchrony bordering on perfection, over time, because of the differences we end up leaning more towards prejudices, which end up cracking what one day we managed to consolidate with a lot of love.
From Look At The Square today we want to tell you that between Jennifer Lopez and Ben Affleck, for some months now their marital relationship seems to be cracking. There are many international media, based on close sources, that the 'Beniffer' (as they are affectionately called by their fans) are going through a crisis in the relationship even though everything seemed to be perfect between them in the month of July.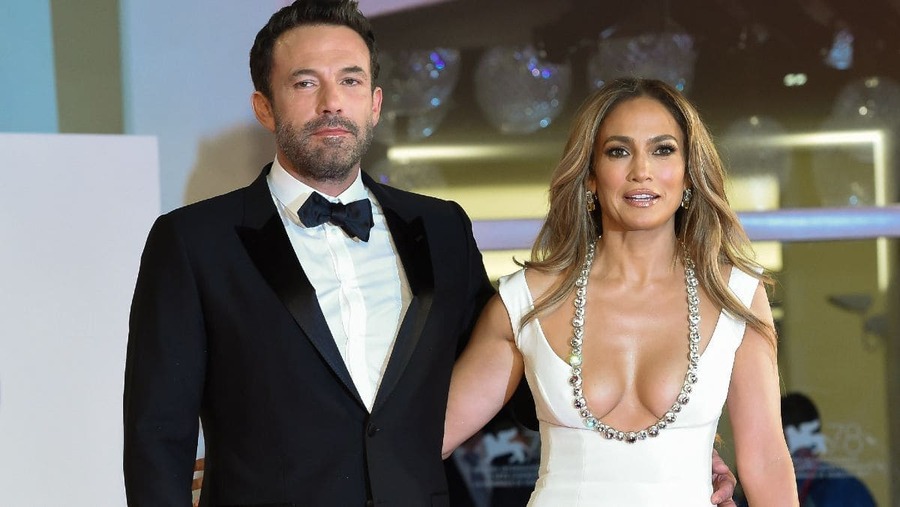 What is the reason for the marital crisis between Jennifer Lopez and Ben Affleck?
Apparently, there are several reasons that are jeopardizing the relationship of the 'Bennifer'. The couple decided to take a very important decision to strengthen the pillars of the relationship, so they decided to live together from the moment they got married.
Ben Affleck, after the crisis that has been taking place decided to leave the mansion located in Los Angeles, where the couple were living together. Apparently, the relationship has been suffering a burnout that is inevitably skewing the pillars of this marriage that was being iconic for all the fans who have been actively following them.
Lifestyle differences
They say that opposites attract, but once these opposites have attracted it is difficult to put into practice living together with their differences. This is one of the many reasons why the relationship is in this crisis. That and the breach of promises may be the big reason for divorce between Jennifer Lopez and Ben Affleck.
From what is known, Ben Affleck promised Jennifer Lopez that he would quit smoking, but far from quitting, he broke it by doing the complete opposite. That is to say, he even increased the dose of what he was already smoking. For this reason, Jennifer Lopez stresses that they have different lifestyles, emphasizing that she prefers to stay away from toxicity and get closer to fitness, seeking wellness and healthy stability
[embedpress]https://www.instagram.com/p/CioW7NkLffX/[/embedpress]
Time request agreements
Since Jennifer Lopez has been faced with being "stressed, irritable and distant" according to a source called X17Online Video, in these recordings she dictates the request of needing alone time. Sign that she needs to get away to understand her emotions and to be able to approach the relationship from a more objective point of view, with intentions of being able to evade all the stress that the situation may be causing her. In addition, a point that has been worrying for her is that she has felt more controlling than usual in this relationship, since she says that sometimes she has even been choosing the clothes that Ben Affleck should wear.
Undoubtedly, time may possibly favor this relationship in the case to see everything in perspective, since Ben Affleck is also concerned about the health of Jennifer Lopez, which in turn has also asked him to reach an agreement for fear that he may get bored of her and thus avoid possible future infidelities. The agreement is to pay a fine of five million dollars if one of the two end up cheating on each other. Giving each other time and having reached such an agreement could be one of the solutions to face the crisis in which they find themselves.