Have you thought about what you need to make your legs look more beautiful and slenderer? Skechers has, and that's why it now presents its exquisite platform models. In the United States, fashion is everything, but so is comfort. And at Look At The Square (LATSQ), we focus on giving you the best of both worlds. Especially in the coming seasons.
The seasons pass, but fashions are constantly repeated. You can dust off your old platform boots or choose one of these fantastic designs that you can combine with Urban Outfitters or Adidas clothing. Plus, with Christmas getting closer and closer, they can be a phenomenal gift option.
Skechers Hollywood: Uno One for Stars!
It is one of the most popular platform boots on the Skechers website. The Hollywood model: One One for Stars!  It is white with a multi-colored print on the side. It has availability of sizes ranging from 5.5 to 11, to cover all needs. This footwear will serve you for many occasions for an extended period.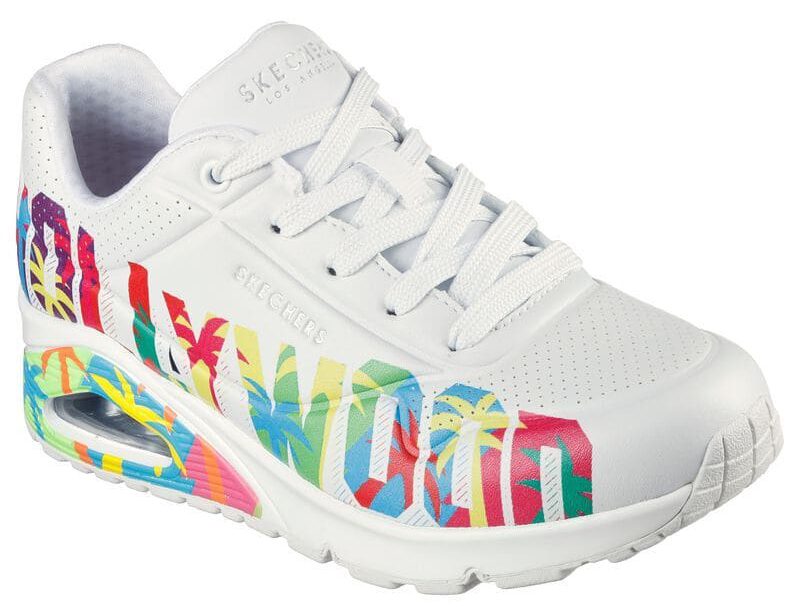 With Hollywood sneakers: One One for Stars! of Skechers, you can easily make your figure stand out. And best of all, they combine with different garments, such as pants, skirts, and shorts. As for its structure, the upper part is synthetic durabuck and is perforated. This allows your feet to stay calm and sweaty.
On the other hand, these shoes are complemented with a Skechers Air-Cooled Memory Foam insole. In addition, they have a midsole with a Sketch-Air airbag that is visible. Thanks to their composition, the traction they possess is pretty flexible. It is $95.00 or 4 installments of $23.75 with Afterpay services.
Tokidoki: Uno Crossing Hearts
Another option in the Skechers catalog is the Tokidoki model: Uno Crossing Hearts. At first glance, they are women's sneakers with a design similar to those mentioned in the list. In particular, because they are also white. But, the colorful print that these boots have is of a different style from the previous one.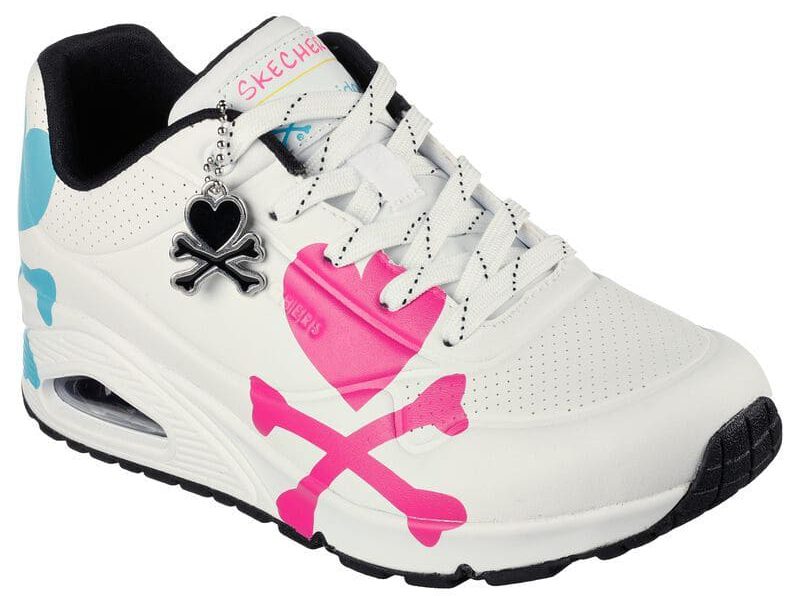 Regarding their composition, they have wedge adjustment with a height of 1 inch and heel of 1 1/2 inch. A synthetic drawback upper complements them with laces in the front and a flexible traction sole. Like the shoes mentioned above, these feature a midsole with a visible airbag.
You can purchase the Tokidoki: Uno Crossing Hearts model from Skechers for only $95.00. If you choose the Afterpay payment method, you can pay them in 4 installments of $23.75 without interest.
Skechers Avani: One Hi Avani
Finally, we have to talk about the Avani platform shoes: Uno Hi Avani from Skechers. It is a model of boots for women different from those mentioned before. Starting with the fact that this shoe is black with blue details, it is also available in white with black. The sizes to choose from are 6 to 10.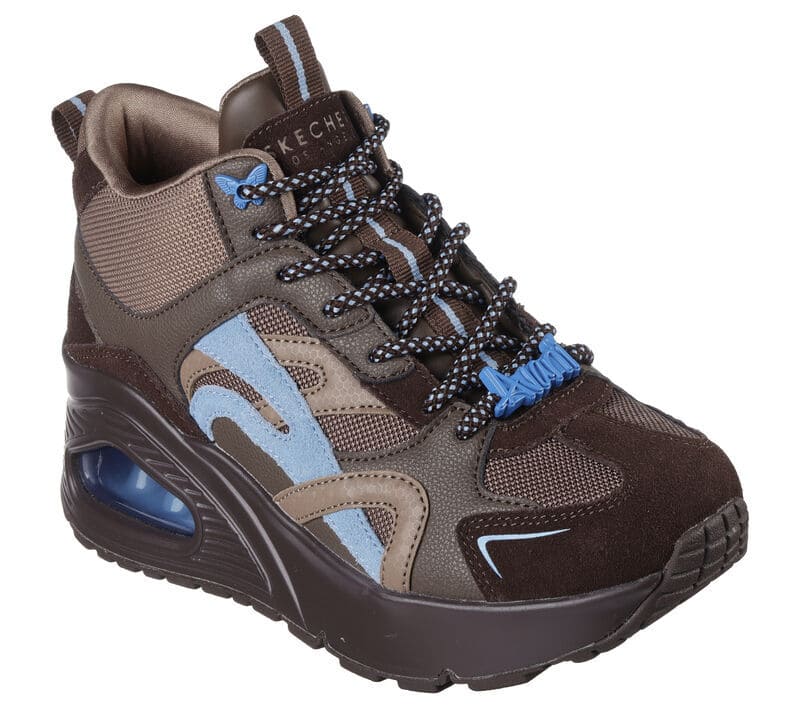 The structure of Avani boots: One Hi Avani is one of the best qualities we can highlight. First, the upper part is made with leather and suede, while it has synthetic dura leather edging laces. It uses an airbag midsole and flexible traction soles to walk on all surfaces.
These women's shoes have a 2-inch wedge heel and Skechers Air-Cooled Memory Foam insole. Being a collaboration of Skechers with Avani, they have a lace pendant on top of said brand. This gives a more elegant touch to the shoes, to stand out from the others. At present, this model of boots for women is on discount. They used to be worth $100.00, but now they cost $59.99 or 4 monthly and interest-free payments of only $15.00.