Christmas is over, but winter is just beginning in the United States, and it's time to release those comfortable and warm slippers that were given to you on Christmas Eve. But if not, Amazon has an option very similar to classic clogs, but at such a cheap price that it makes them very popular.
From its web catalog, you can see its designs full of color that will combine perfectly with your coats, jackets, and winter jumpsuits. Inside or outside the home, they will be an accessory that will keep your feet warm, comfortable, and dry. In Look AT The Square (LATSQ) we have put the magnifying glass because they are economical, and a direct competition to the models of clogs in Crocs and Skechers.
Crocs ChayChax Waterproof Slippers
They are clogs with waterproof characteristics that can be used by men and women, in different colors. ChayChax Waterproof Slippers feature a leather lining that protects the feet, for a feeling of warmth and comfort. This model serves to be inside and outside the home. In addition, it has the following qualities: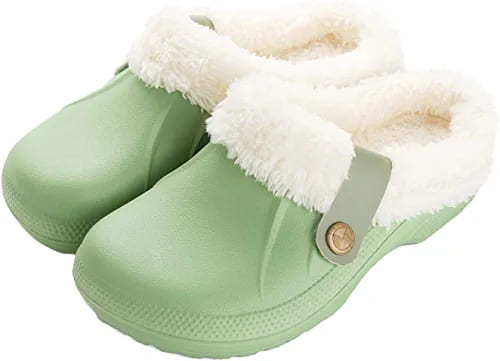 Have a non-slip and flexible EVA sole.
High quality, with a texture that does not generate toxicity.
They have a plush fleece that allows perspiration.
You can use them indoors, to work or be with your friends.
Its measurements are: 11.73 x 10.98 x 3.94 inches, with 6.38 ounces of weight.
On the official website of Amazon, the ChayChax Waterproof Slippers model is available in its different versions. You can buy these clogs for a price ranging from $19.99 to $29.99. It all depends on the model you choose from all the available options.
ChayChax Waterproof Slippers
We continue now with a model similar to the one mentioned before, but, despite having the same name, they are different clogs. ChayChax Waterproof slippers is also a unisex shoe that adapts to different situations, thanks to its design and structure. They will help you to be comfortable and protected anywhere. Its main features are as follows: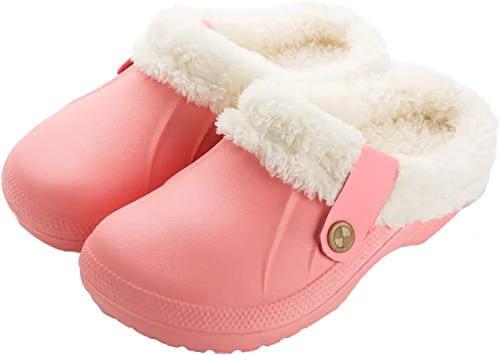 They have excellent traction soles for different surfaces.
They have a pleasant texture to the touch with the feet.
Its structure allows the feet to transpire easily.
They are made of waterproof material to go out on rainy days.
Currently, Amazon's ChayChax Waterproof Slippers model is available at a 35% discount. Therefore, its original price of $39.99 is reduced to $25.99. And best of all, these have free returns and free deliveries. This way you will not have problems if in the end they do not fit you well or have defects.
Crocs Oxgmoky Garden Clogs
Finally, we must talk about the Oxgmoky garden clogs model from Amazon's slipper collection. It is a different shoe from the previous ones, with a design that resembles the classic clogs of Crocs. These are suitable for men and women, with a composition that protects the feet from the cold. In addition, it has the following specifications: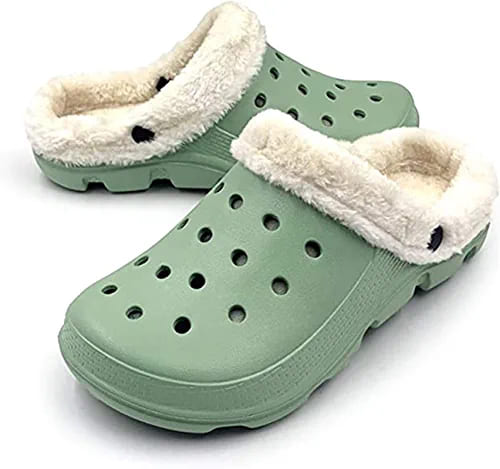 They provide support and support on the feet, on any surface.
It is a light shoe that does not weigh when walking or take up space in suitcases.
The sole they have is made of rubber.
They have a warm, fluffy interior that adapts to the feet to care for them.
You can buy the Oxgmoky model Garden clogs from the official Amazon website. These slippers are available for an affordable price of as little as $19.99. Like the previous model, they have free returns.