One of the biggest challenges we face at Christmas is the idea of acquiring the perfect gift for everyone, but for this, Adidas can help you. Because who doesn't love a beautiful pair of boots that can match anything? In the United States, fashion matters, and we at Look At The Square (LATSQ) want you to be prepared for this Christmas with the best outfits.
The streets are filled with snow, and you can see everyone pulling out their best coats, caps, boots, and gloves to cope with the cold. In addition, with a beautiful pair of shoes, you will protect your feet from the cold and also walk comfortably wherever you go. So, they do represent a fantastic gift to place under the Christmas tree.
Superstar shoes
These Superstar Shoes are the icon of the end of the year because they keep the classic design and modern and lovely touch. Believe it or not, 50% of the components used to manufacture these shoes are recycled.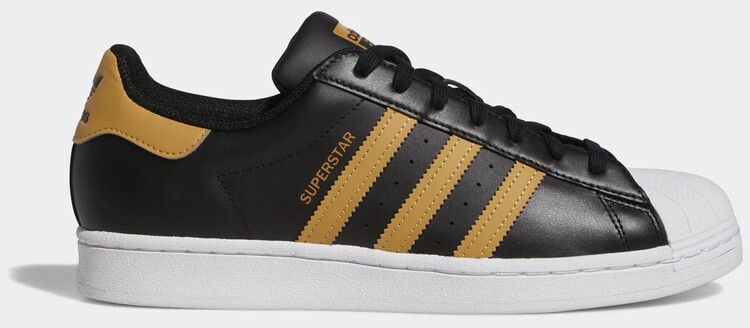 The leather and rubber sole, made from recycled materials, offers very resistant shoes, perfect for daily life. Plus, your foot will rest on an ergonomic midsole, so you won't feel pain or exhaustion, even if you wear them all day long. The new Superstar shoes are available from size 4 to size 14 in 28 possible color combinations for only $80.
Adidas x Lego Sport Pro Shoes
Kids also have an important place in this new line and will be able to show off a LEGO-inspired design. The counter or outer skin is made of overlapping fabric that gives the impression of small stacked blocks. Besides, the company has chosen the colors, trying to evoke the shades of its various puzzles. This is why the shoes are so attractive at first glance. They look like they are made of actual Legos! But they are much more resistant.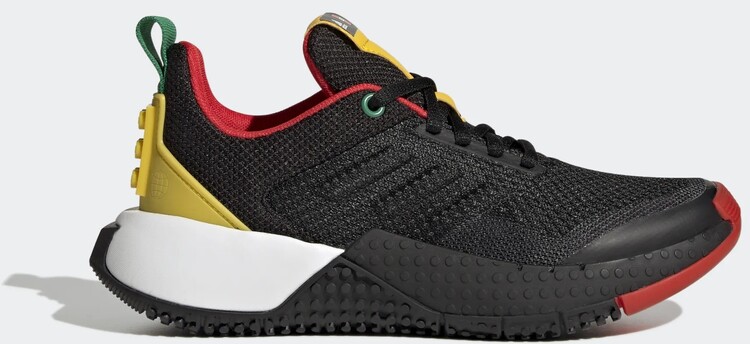 The sole is also made from recycled materials but has an exceptional anti-slip grip. With each step, the footprints draw a winding path characteristic of Lego tracks, and your child can see it when walking. Adidas x Lego Sport Pro Shoes are available in 5 colors, from size 1 to 7, for $56.
Sneakers Swift Run
Running is still in fashion, so this will be the perfect gift for those who intend to exercise yearly. This Sneakers Swift Run model combines the comfort needed for running with an 80s style. The swift run shoes feature a midsole made of EVA, which reduces the impact with every step. In addition, they maintain the ergonomics the foot needs for maximum performance. Sneakers swift run is available in cloud white or core black, sizes 4 to 14. Its total price is $90.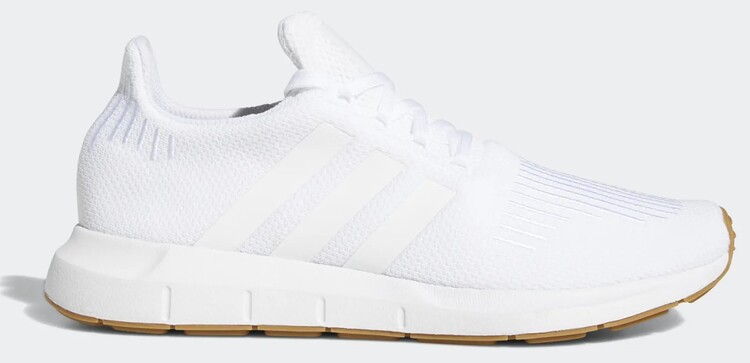 Adidas Stan Smith Shoes
If you know a girl with a great love for nature, the Stan Smith Shoes are for her. Besides to being made from recycled materials, they showcase a beautiful print with a tree leaf motif in different colors. This design was inspired by Plant Appreciation Day but retained the brand's iconic silhouette. The sole is durable and will surely accompany the lucky lady on various country and mountain walks. The beautifully delicate Stan Smith Shoes are available in 17 color combinations, from size 5 to 11 and any of them for $70.