Whether you're in a moving process or want to renovate your home from scratch, the budget for this sort of thing is usually a bit tight, but Zara Home has always been your salvation. With a 20% discount on selected merchandise of the best quality, you will take advantage of Black Friday to buy the chairs, tables, dressers, and furniture that you had wanted so much.
From Look At The Square (LATSQ) we find juicy options that in addition to economical, we are sure that it will give a very new atmosphere to your spaces. Exterior or interior, annually we need to renew so that the growth process continues.
Zara Home Faux Shearling Armchair
It is a decorative chair for the interior of your home, which is upholstered in sheepskin fabric. Its style is ecru and has a matte black metal structure. You can use it to decorate your office or any other space of your residence, thanks to the splendid design it has. On the other hand, Faux Shearling Armchair has the following measures.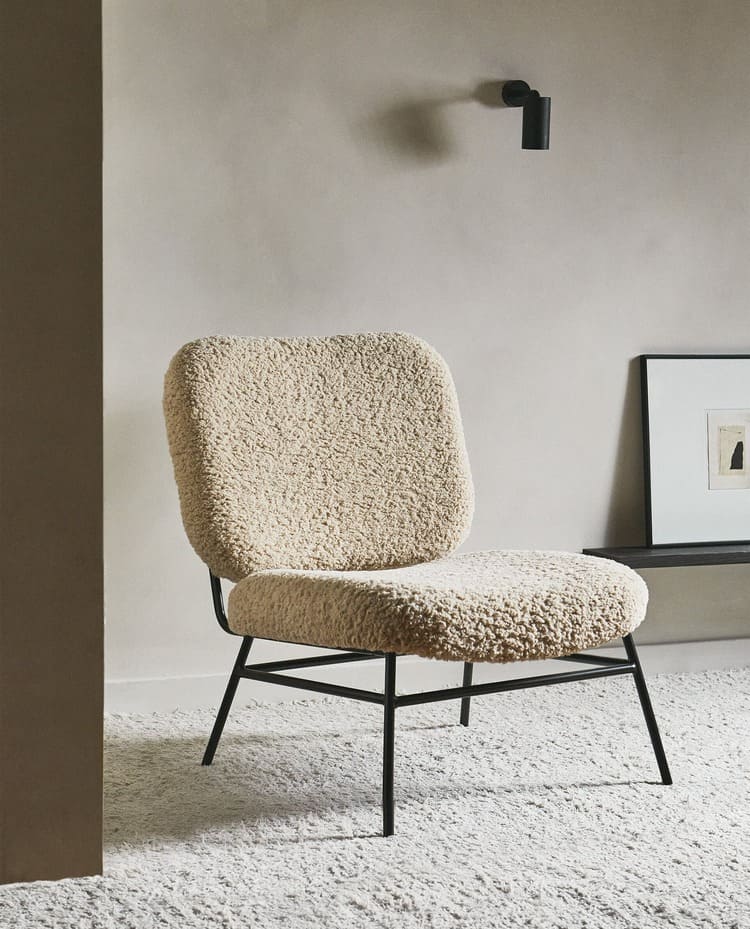 Height: 28.3″.
Width: 28.5″.
Depth: 23.2″.
Weight: 9.73 kg.
It is important to note that the Faux Shearling Armchair model from Zara Home uses iron, polyester, and polyurethane in its composition. Therefore, it is a high-quality decorative product that can be part of your home for a long time. Before it used to cost $329, but with the discount, its price was $263.20.
Lacquered Chair
Another of the products for the interior of the home that Zara Home has at a discount is the Lacquered Chair model. It is a chair to decorate the dining room with a straight back and lacquered finish. It is natural beige but is also available in a wonderful silver color. The measurements of this product are as follows.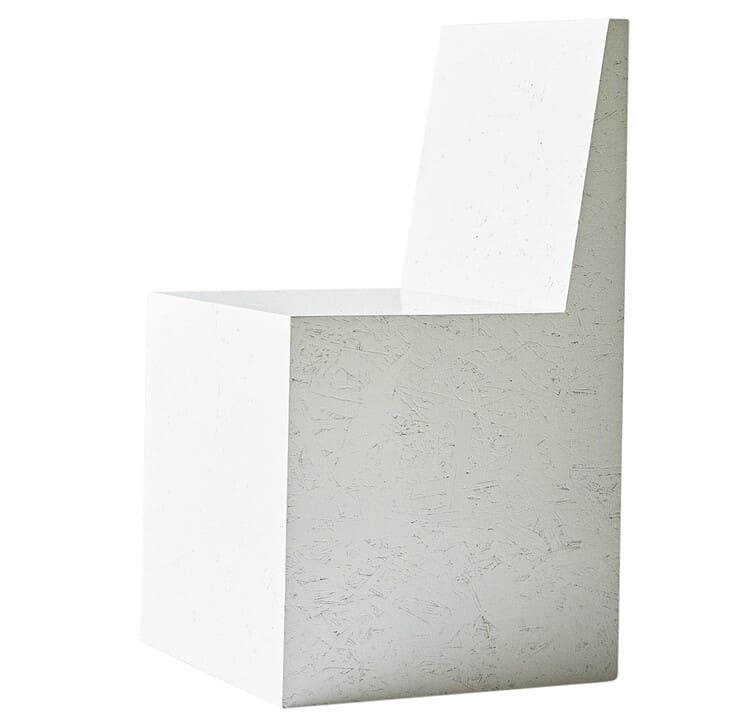 Height: 31.9″.
Width: 17.7″.
Depth: 17.7″.
Weight: 4.8 kg.
The Lacquered Chair model uses chipboard as the main processing material. You must assemble it at home and you have to clean it with a dry cloth. In this way, you can extend its useful life cycle. The price of the product is $ 599, but the reduction is $479.20.
Zara Home Metal Side Table
To complement the bedroom or living rooms of your home, Zara Home has the Metal Side Table model available on offer. It is a retro-style side table that is made with one piece, in an elegant black metal tone. It will serve to put your personal belongings and decorate the interior of the house. Its measures are as follows.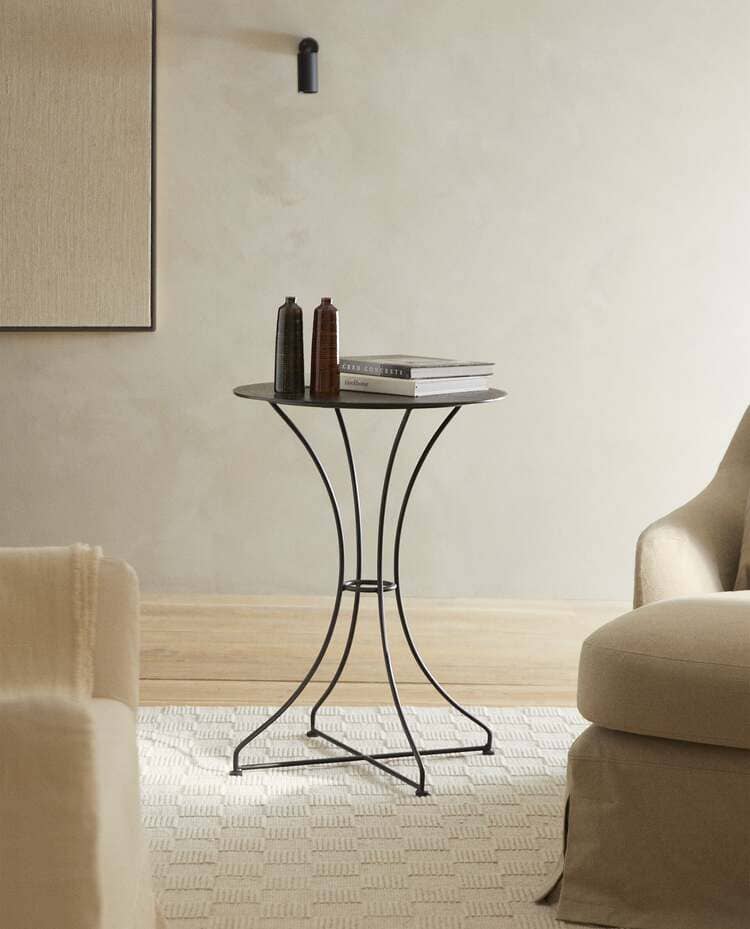 Height: 28.7″.
Width: 21.7″.
Depth: 21.7″.
Weight: 7.18 kg.
Metal Side Table is made with high-quality iron and aluminum, to adapt to multiple environments. In addition, it allows you to have easy cleaning and a durable structure. This product was priced at $299 and now costs $239.20.
Teak Occasional Furniture
We continue with the Teak Occasional Furniture product from the Zara Home discount product collection. It is a teak auxiliary furniture with a classic style and the ability to support a maximum weight of up to 5 kg. Due to its design, it is a product that fits well in different environments. In addition, its dimensions are as follows.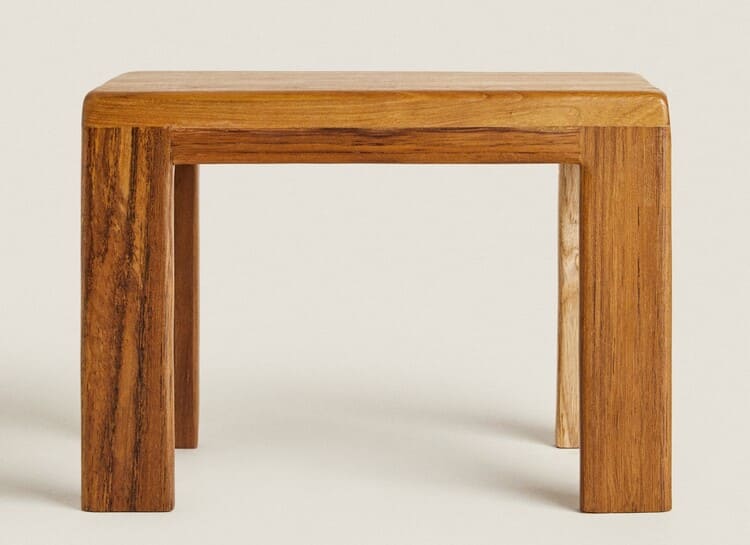 Height: 10.6″.
Width: 8.3″.
Depth: 15″.
Weight: 2.4 kg.
The Teak Occasional Furniture product requires home assembly, which is completed with the instructions included. Its price is $89.90 and with the discount is $71.92.
Zara Home Mango Wood Stool
We finish with the Mango Wood Stool model from Zara Home, an excellent stool for you to feel comfortable. It has a black handle wood style with an aged finish. Its exact measurements are as follows.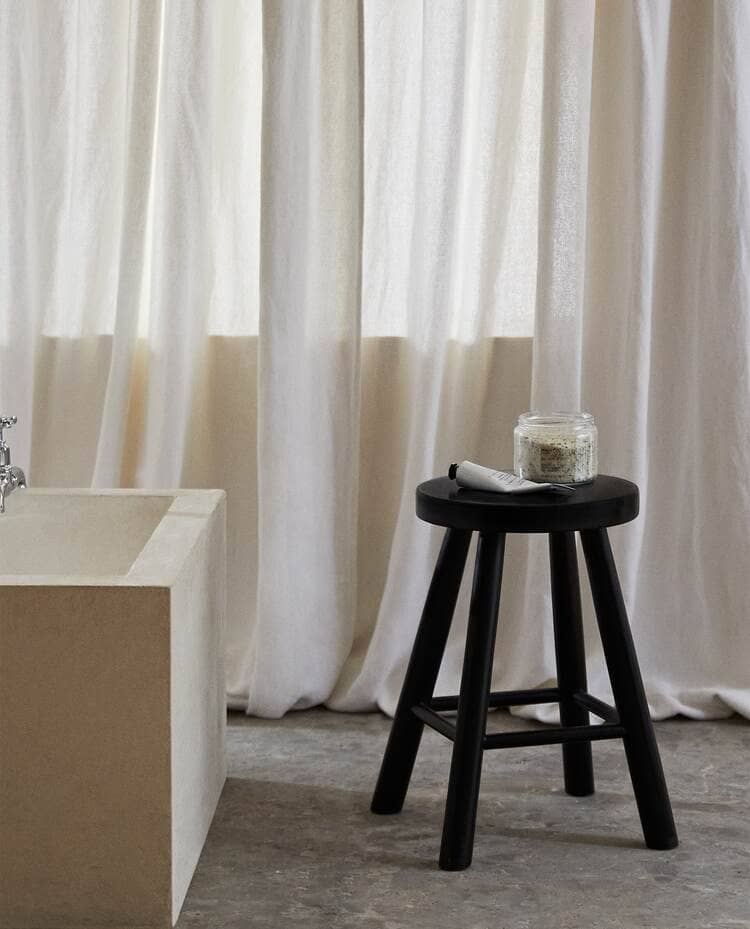 Height: 18.1″.
Width: 12.6″.
Depth: 12.6″.
Weight: 2.86 kg.
You can buy the Mango Wood Stool model with the offer price. It used to cost $109 and now it has a reduced value of $87.20.