From the Forum Exhibit Mid Shoes to the Adidas Forum Bonega Mid Shoes, this class of models is still one of the best sellers in the German store. And today with the classic Forum Mid, a versatile, neutral and elegant design returns that combines with everything you want to wear.
They are a guaranteed success in many parts of the United States, establishing themselves as one of the best sellers in recent months. From Look At The Square (LATSQ) we believe that they are a must-have for Christmas, being the perfect way to complete your outfit to receive the new year.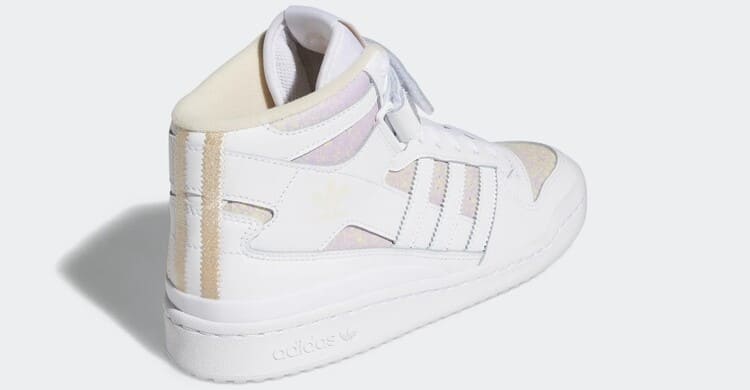 Adidas Forum Mid Shoes
They are basketball shoes for women, whose style allows them to adapt to different situations. That is, the Adidas Forum Mid Shoes model is used to train, go out with friends or work in casual situations. Thanks to the design they have, they are easy to combine and their composition helps your feet stay comfortable and fresh.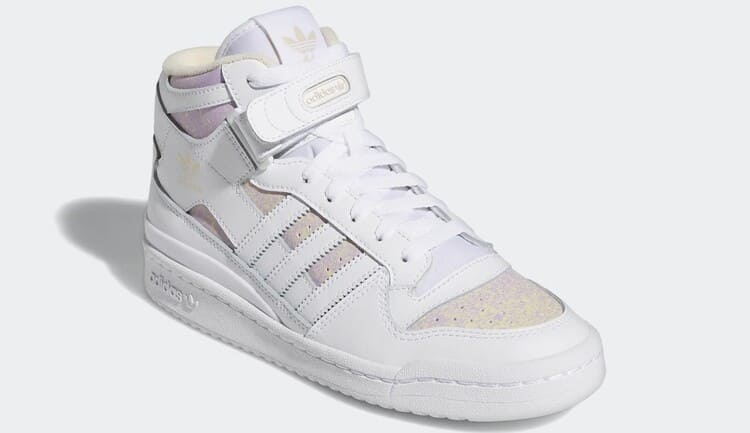 Importantly, these sports boots also help protect the feet from the cold, dissipating moisture in the air. In this way, you can go for a walk or run in a relaxed way, without feeling discomfort or discomfort. And best of all, the style of the Forum Mid Shoes brightens your look and enhances your legs, so you always look great.
Essential details of its composition
They have lace closure that is complemented by a Velcro strip for greater security.
It uses leather coated on top for better strength and durability.
They use textile lining that provides a pleasant texture and allows the passage of air.
They have a rubber sole of excellent traction and stability, on different surfaces.
Most of the materials used are of recycled origin, so their composition does not harm the environment.
They protect the ankles to prevent injury when walking or running on unstable surfaces.
You can put them on and take them off in a matter of seconds, without much effort or pressure on your feet.
The insole offers well-being when walking and a good return of energy to improve your endurance.
How to combine these boots?
One of the best qualities of these Adidas women's sneakers is that they are very easy to combine. These look good with different styles, from sports to classic and formal. Therefore, you will have hundreds of options in your closet to look fashionable with these boots. Some options to combine them are the following.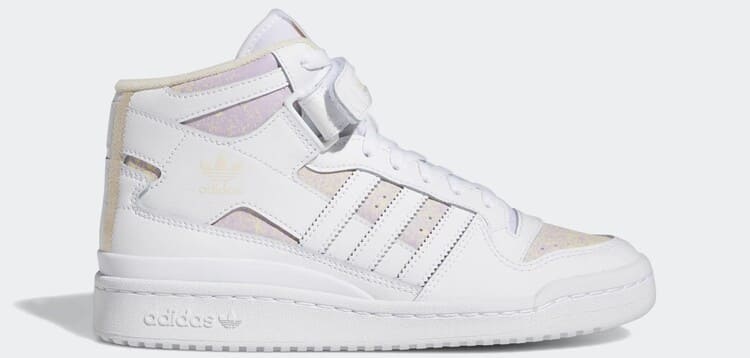 With a sporty outfit of dark colors.
With shorts or skirt and short stockings that make your legs shine.
With shorts or skirt and long socks that allow the boots to stand out.
With baggy pants or Slim Fit in the shade you want.
Acquire this model of Adidas Forum Mid Shoes at a fantastic price
You can buy the Forum Mid Shoes model from the official website of Adidas or in the official stores of the United States. These boots are available at a discounted price, so their original value of $120 is reduced to $96. You can buy them by PayPal or with financed payment methods and without interest via Afterpay, Affirm or Klarna.
We also recommend you register on the website and become an official member of Adiclub. In this way, you can get free and unlimited shipping, returns, and exchanges for boots and other products. So, you can save money on your purchases.