You no longer need to look too much in stores like Zara or Macy's to find the perfect coat for this winter, because this year Adidas goes much further than just sneakers with a coat that overflows with style. The German store has opted for a modern and plush design, with a neutral color that will complete any Christmas look you have in mind.
In Look At The Square (LATSQ) we have not been able to take our eyes off it, because it also turns out to be very versatile. You do not have to limit yourself, since you can buy it from its web portal no matter where you are in the United States. The quality, design and style are worth it.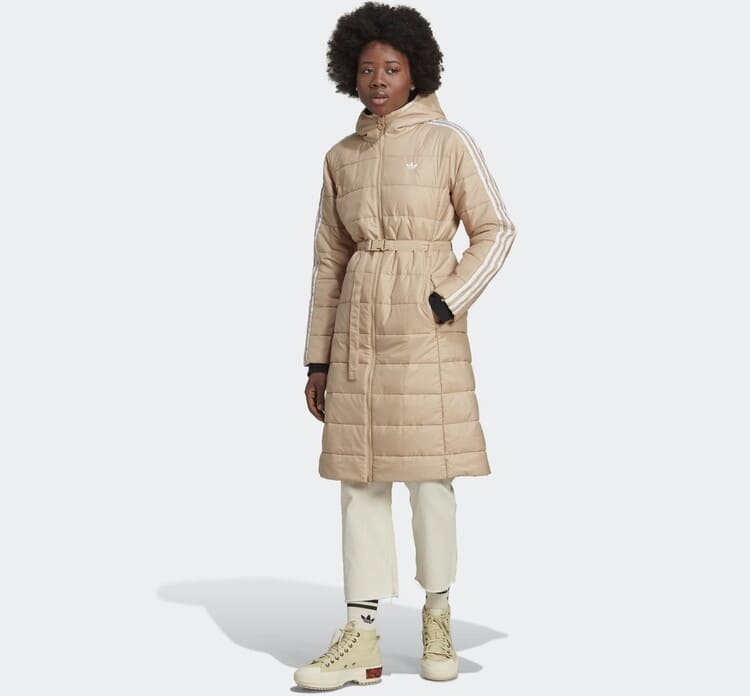 Adidas Hooded Premium Long Slim Jacket
It is an elegant jacket equipped with hood, long composition and elegant style to cover your body below the waist. The Adidas Hooded Premium Long Slim Jacket model  is perfect to wear during the winter, for all the benefits it offers. It keeps the body warm, repelling moisture, water or snow in the environment.
And best of all, it is a garment with a padded composition and pleasant texture to the touch. Apart from this, Hooded Premium Long Slim Jacket does not reduce freedom of movement and allows you to wear all kinds of garments under the coat. That is, you can use it to go out to train, party with your friends or get ready for work.
Important details about Hooded Premium Long Slim Jacket
Tight and personalized cut jacket, to adapt to your texture.
Has a full zipper and hood, which provide greater protection from the cold.
Uses a smooth fabric of recycled polyester that does not harm the environment and softens its texture.
It comes with a belt with integrated buckle for a better fit.
The color of Hooded Premium Long Slim Jacket combines with warm and cool tones. Then, you will have an infinity of options to wear with this Adidas coat.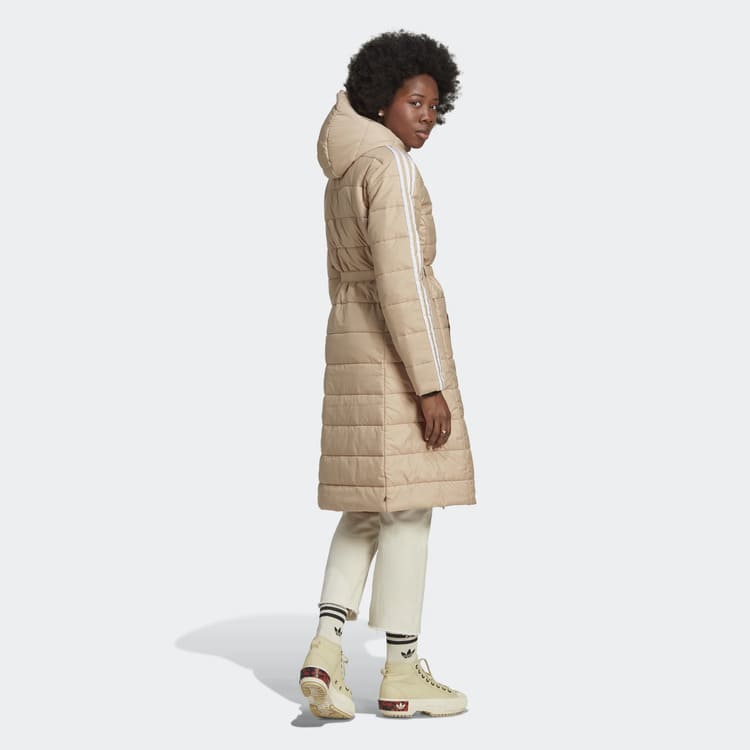 Essential qualities of Hooded Premium Long Slim Jacket
It is a product whose composition allows it to have a synthetic insulation. So, you can seal the heat, keeping the body warm without adding volume to it.
Being a garment with an elongated cut, its range of coverage is greater than that of other coats. So, you can protect both the upper and lower torso of the body.
Its elaboration helps to eliminate plastic waste on the planet and gives both strength and durability to the jacket.
Tips for caring for Hooded Premium Long Slim Jacket
This Adidas winter garment should be machine washed in a delicate cold cycle. The ideal is to wash separately with closed closure.
After washing, it is recommended to dry in a dryer at low temperature so as not to damage its structure. With an upside-down dryer you will have better results.
Under no circumstances should you dry clean, use bleach or iron this Adidas coat. It is also not necessary to use fabric softener when washing it.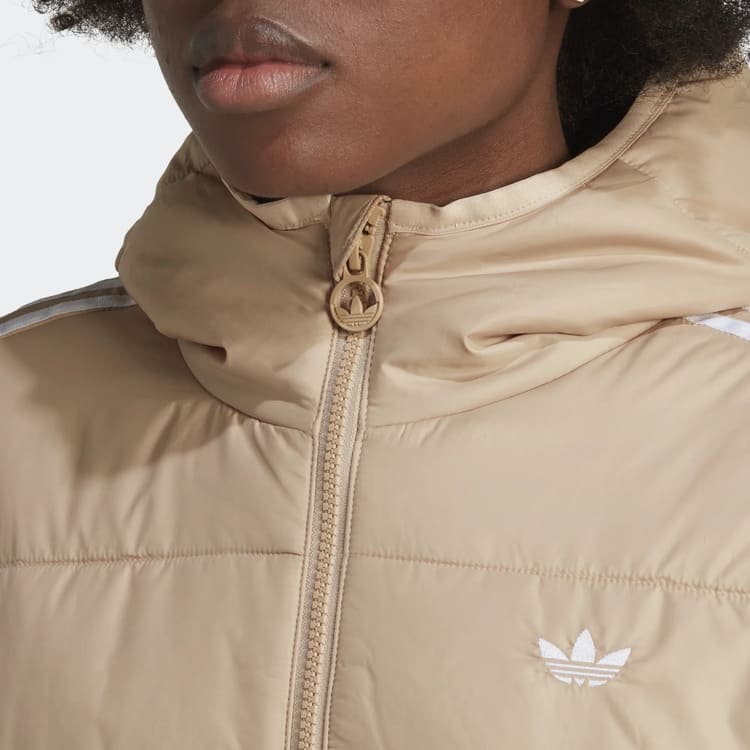 Adidas Hooded Premium Long Slim Jacket Price
This coat from the Adidas winter collection is available on the official website, with an affordable price of $150. These have payment methods such as PayPal, credit or debit card. In addition, they have the services of Afterpay, Affirm and Klarna to buy the coat in monthly installments without interest. It is important to mention that if you become a member of Adiclub, you will receive additional benefits in the purchase of the jacket. You will get free and unlimited shipping, returns and exchanges with this and other garments.